Travel Log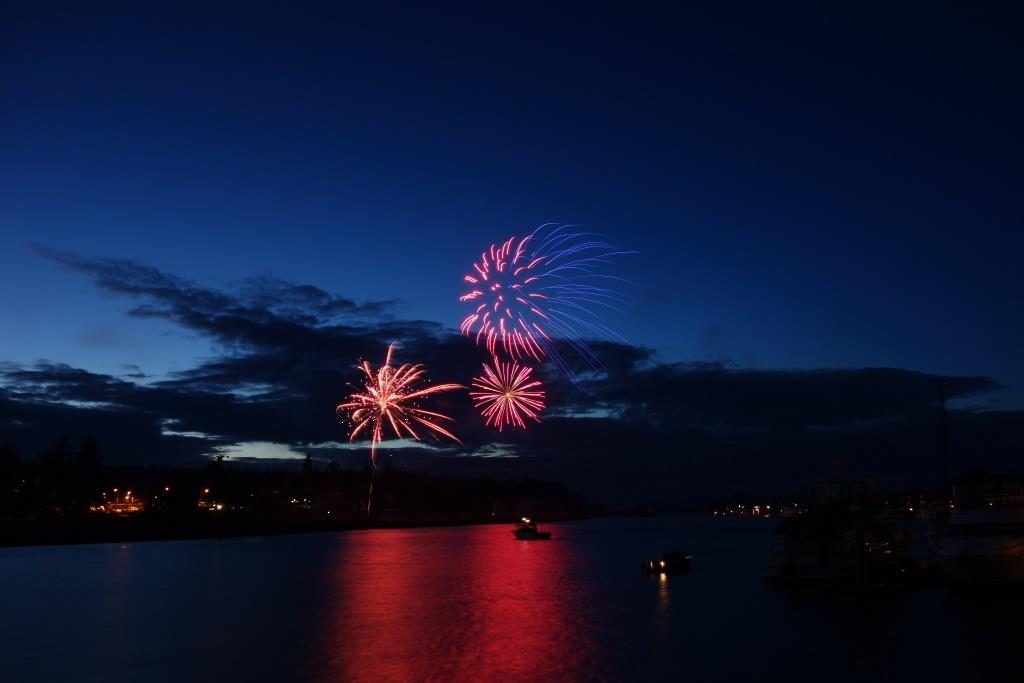 La Conner RV & Camping Resort (6/30 – 7/18)
It's moving day! We followed our usual routine of packing up, securing all loose items inside the coach, and disconnecting everything on the outside. We started the engine and immediately received a "turn off engine" warning on the indicator panel. We had not seen this error before and initial research showed that this may be a critical error. We turned off the engine while we investigated further.
Further research showed that some people had this issue when their coolant levels were off or if their coach was not level when parked. We knew we had been not quite level when we initially parked and had to drive up on blocks to level out. We were hoping this was what caused the issue and decided to pull forward from the space to see if the problem resolved, and if not, we would call for service.
We were very happy to see the error cleared as soon as we pulled out of our spot! There's nothing like a critical error to get your blood pumping before a big road trip! We took a few deep breaths of gratitude and hit the road.
The drive from Gig Harbor to La Conner was only 120 miles, but it took us through some highly congested areas of I-5, especially between Tacoma and Seattle. With the slowing traffic, it took us about three hours to get to La Conner.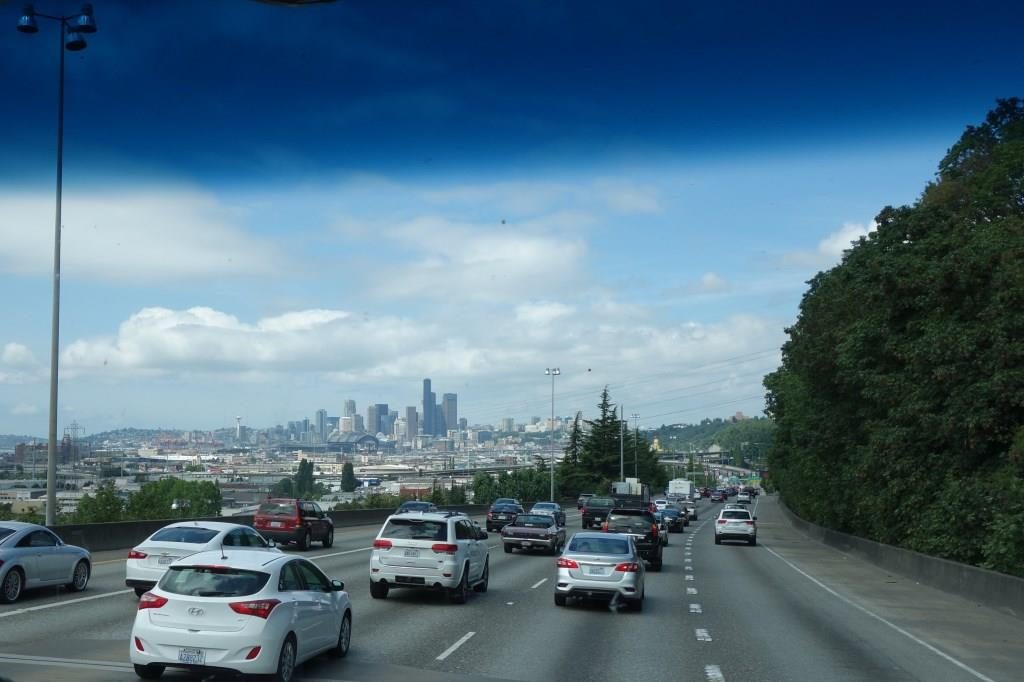 Campsite
The campground sits on a private wooded area with a half mile of saltwater beachfront on the beautiful Puget Sound. Low tide provided some excellent opportunities to walk out to a small island and explore the tide pools. High tide brought the water back for delightful reflections of the clouds and setting sun.
We had a partial view of the water from our site, but made a point to walk down to the water's edge for unobstructed views and the full waterfront experience.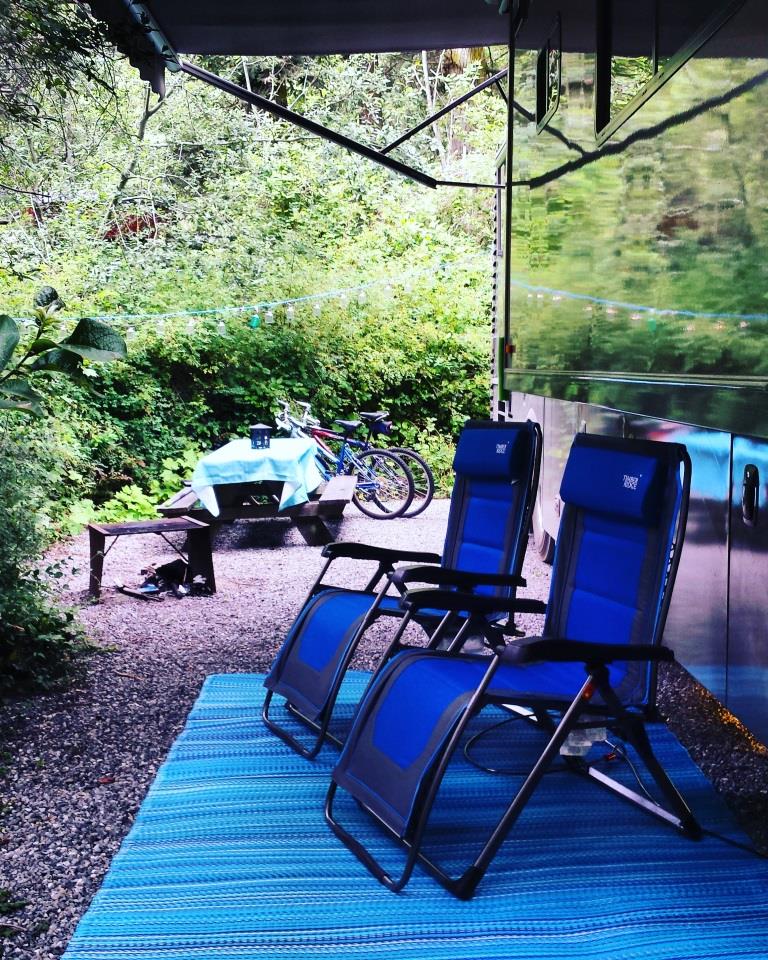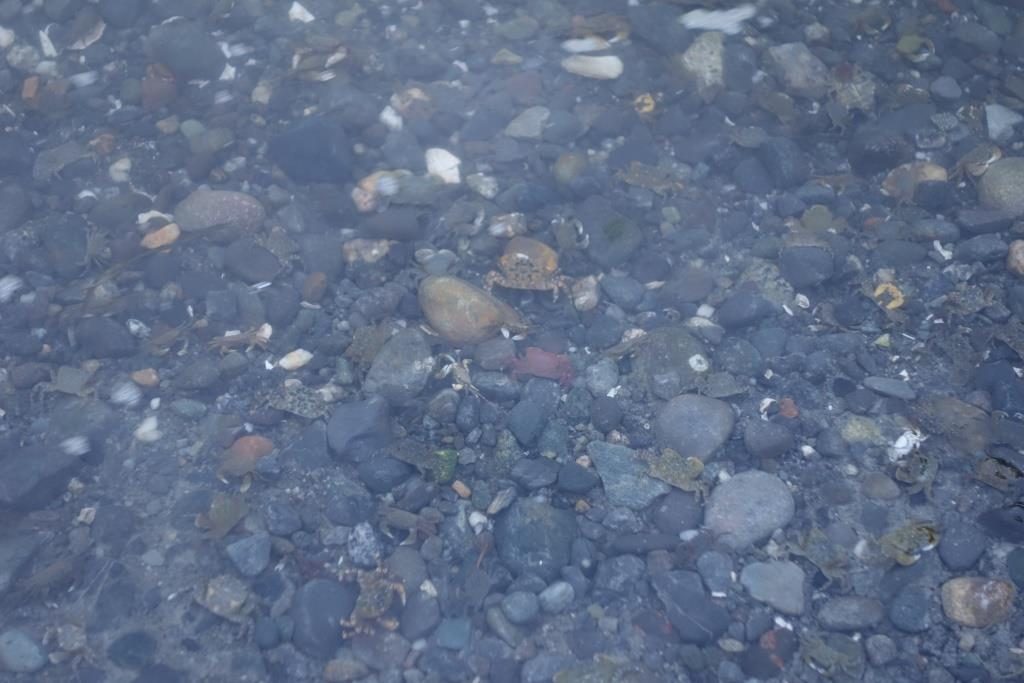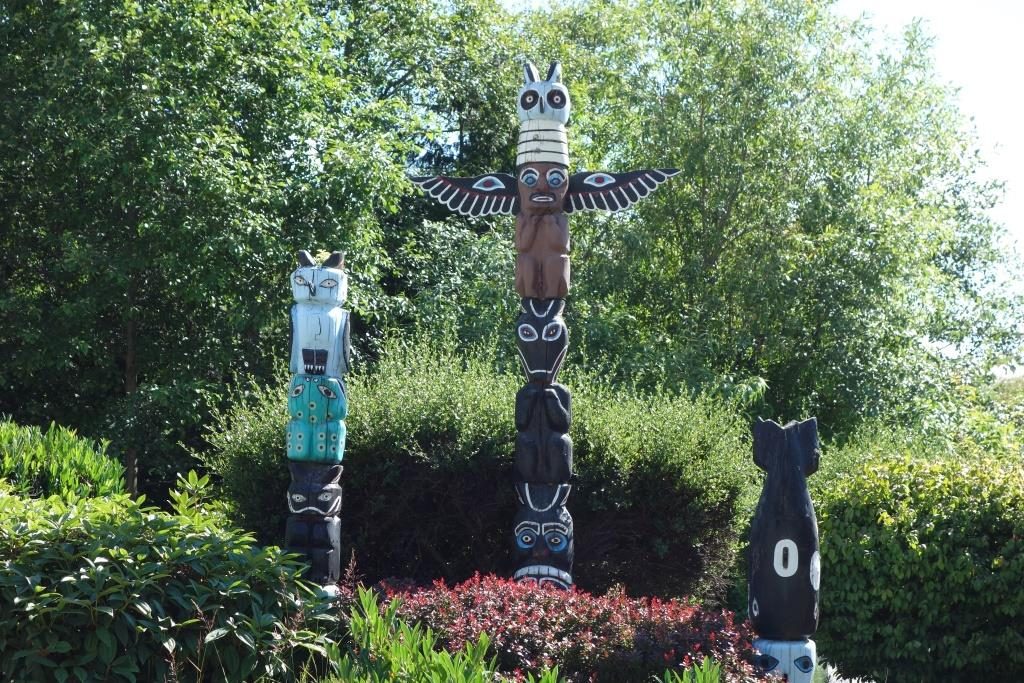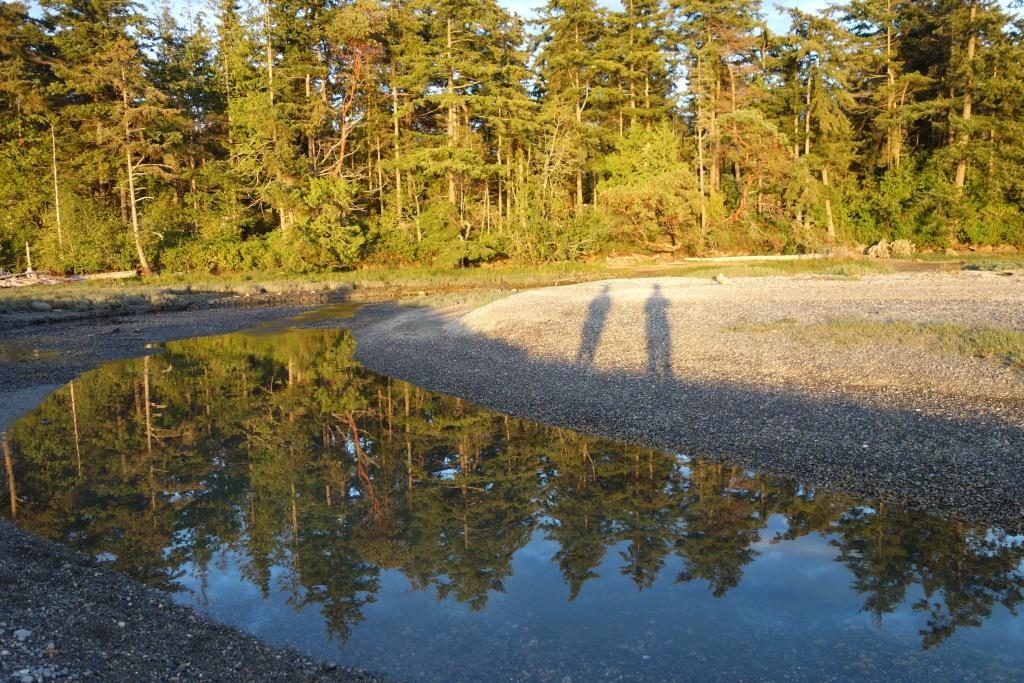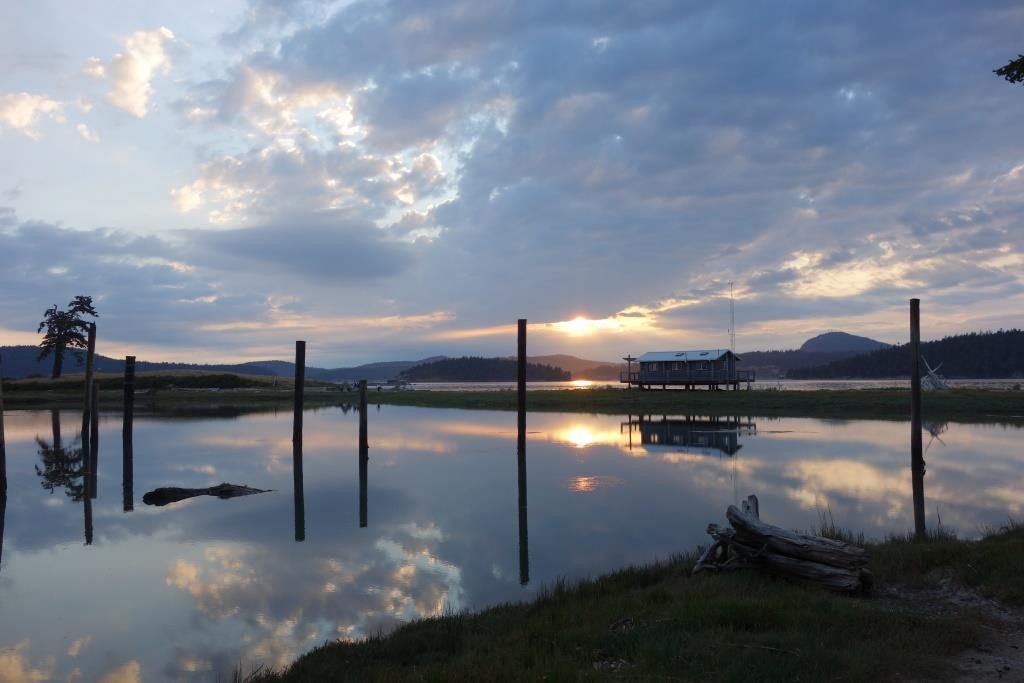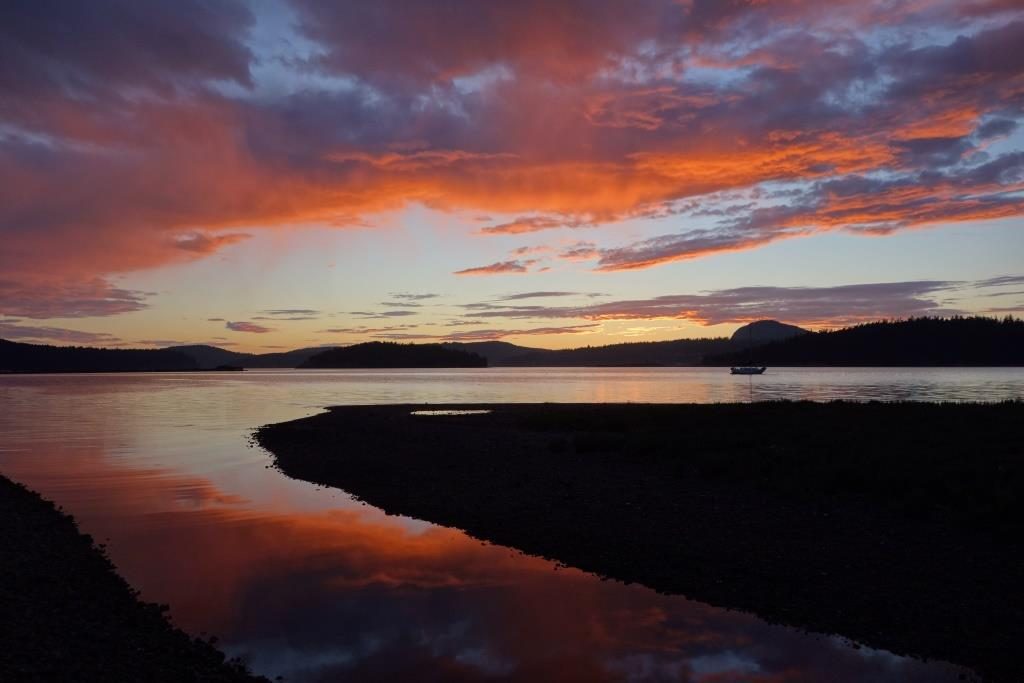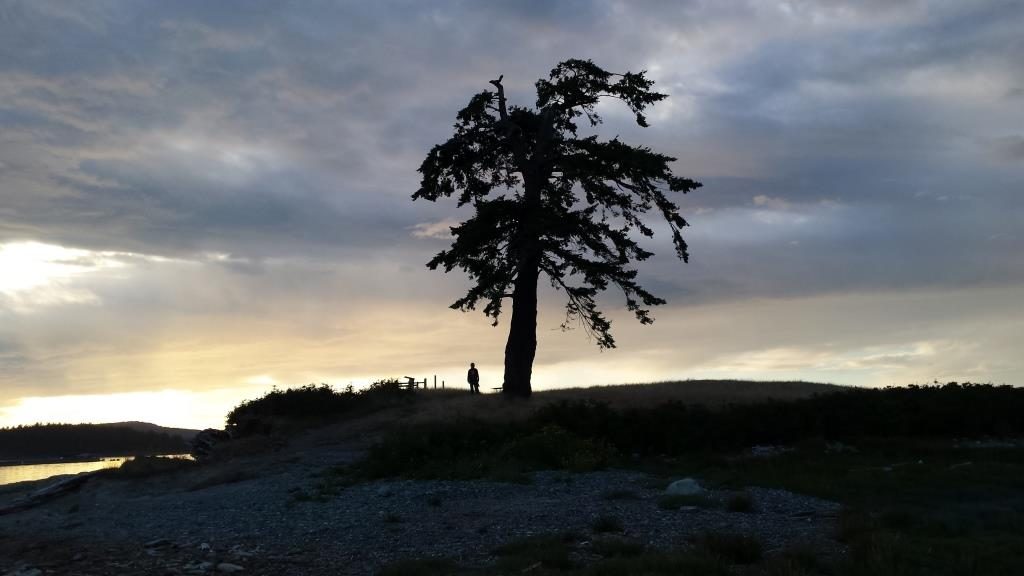 Day Trips/Special Events
Five minutes to the east is downtown La Conner, which is a cute little fishing town with interesting art, shops, and restaurants. We came here several times to explore the parks, browse shops, enjoy waterfront walks, and take in a fabulous fireworks show on July 4th.
About 15 minutes northwest of us is the town of Anacortes. It is a lovely historic town that was fun to explore on multiple occasions. We drove to one of the parks and hiked to the top of the rocks for 360 degree views of the area. When we had visitors, we headed there again for their "Shipwreck" festival, which is a large community garage sale/flea market/antique show/street fair. The ferry terminal in Anacortes was the starting point for the journey to the San Juan Islands.
We took advantage of good weather on a Thursday and headed to the San Juan Islands for the day. The ferry left the terminal in Anacortes and wound between many small islands before docking in Friday Harbor on San Juan Island. We paid to bring our car on board so we could explore the entire island and not be limited on foot or with public transportation. After a picnic lunch on a perch overlooking Friday Harbor, we began our journey around the island. The island was full of historical landmarks and beautiful elevated overlooks. Our research had shown that our chances of spotting orca whales from land would be slim, so we were pleasantly surprised when we spotted them from Grandma's Cove! We weren't sure if it was orcas we were seeing until we saw the group of whale watching boats gather around the area. We watched them for well over an hour as two adults and a baby moved along the shoreline.
There was so much to see on the island and it was 10:00 p.m. and time for the final ferry to depart before we knew it.  The ferry ride back to Anacortes took a little longer than the ride out as it briefly docked at Orcas, Shaw, and Lopez Islands to let off passengers. We had such a good time on the island and would love to explore it longer in the future.
Whidbey Island is just south of Anacortes and accessible via the — bridge at Deception Pass. We enjoyed hiking the Deception Pass area, learning about the history of Fort Casey and the Admiralty—- Lighthouse, and spending a fun afternoon at the home of Cathy's friend Jennifer and her family. Lots of laughs and good times!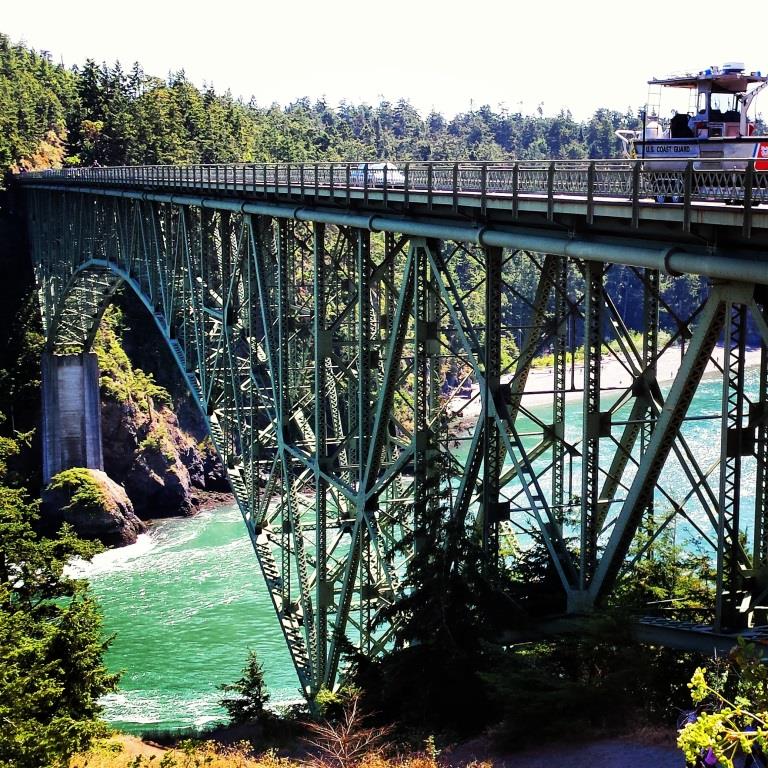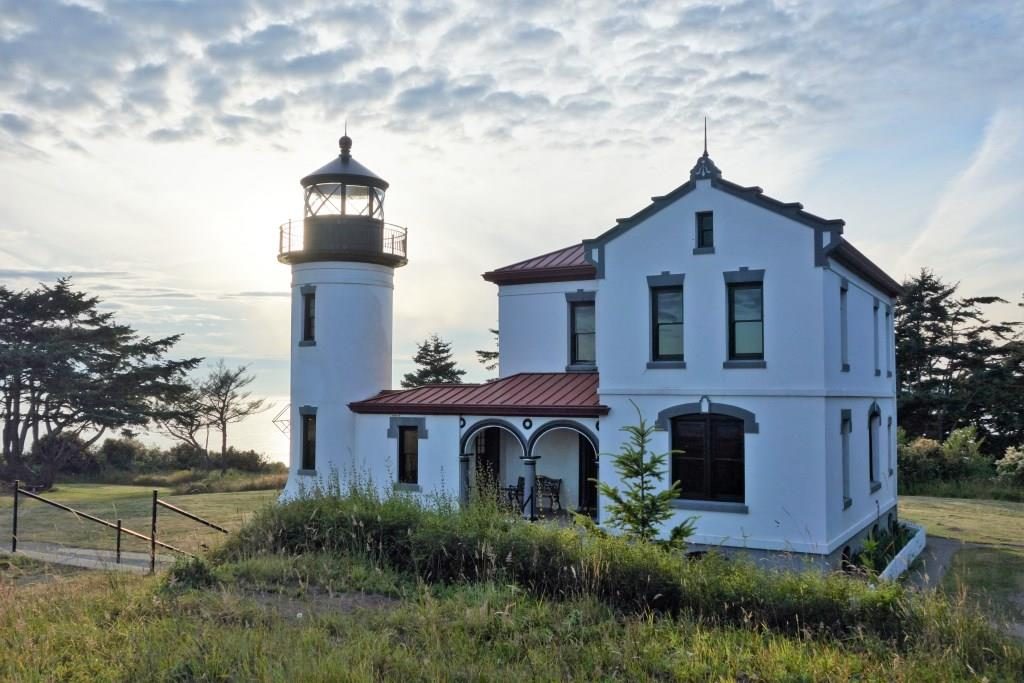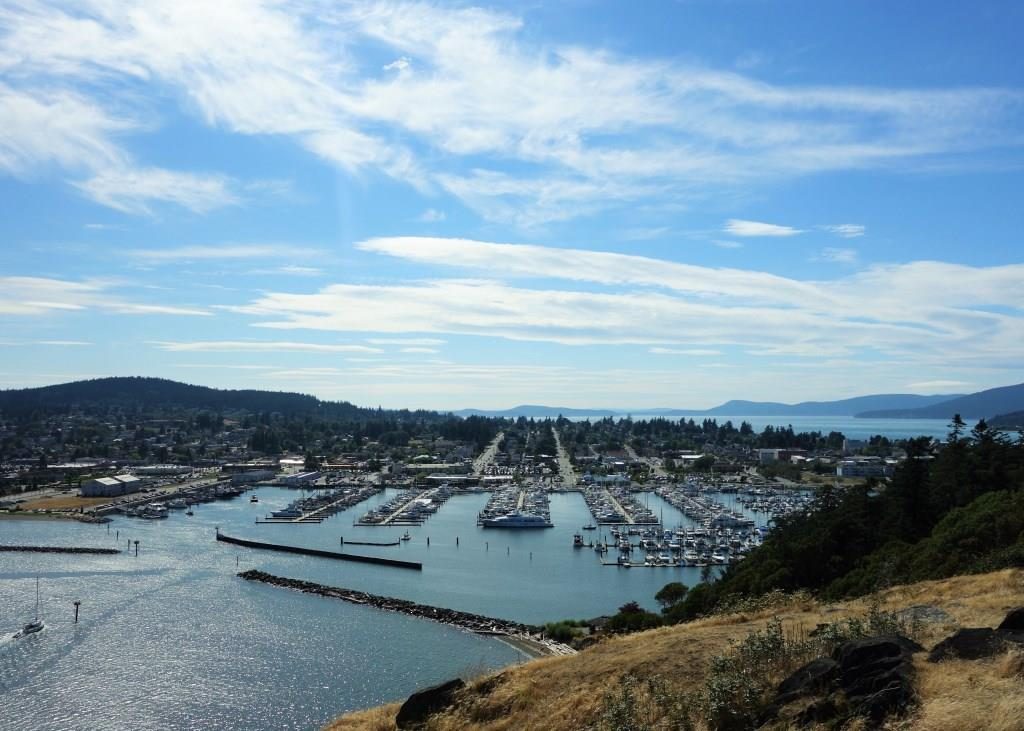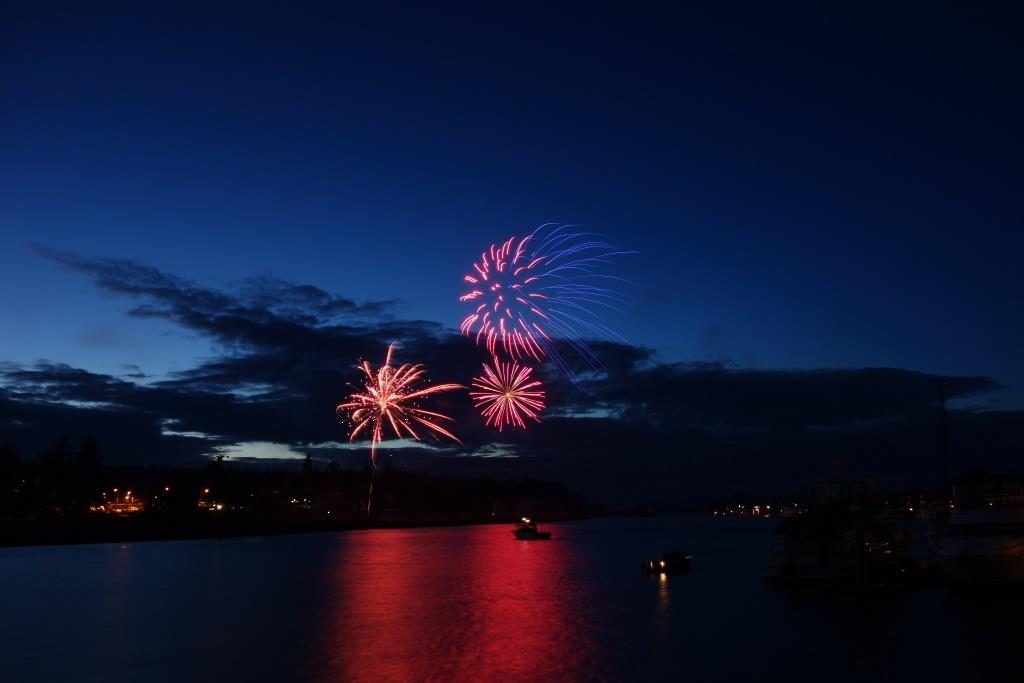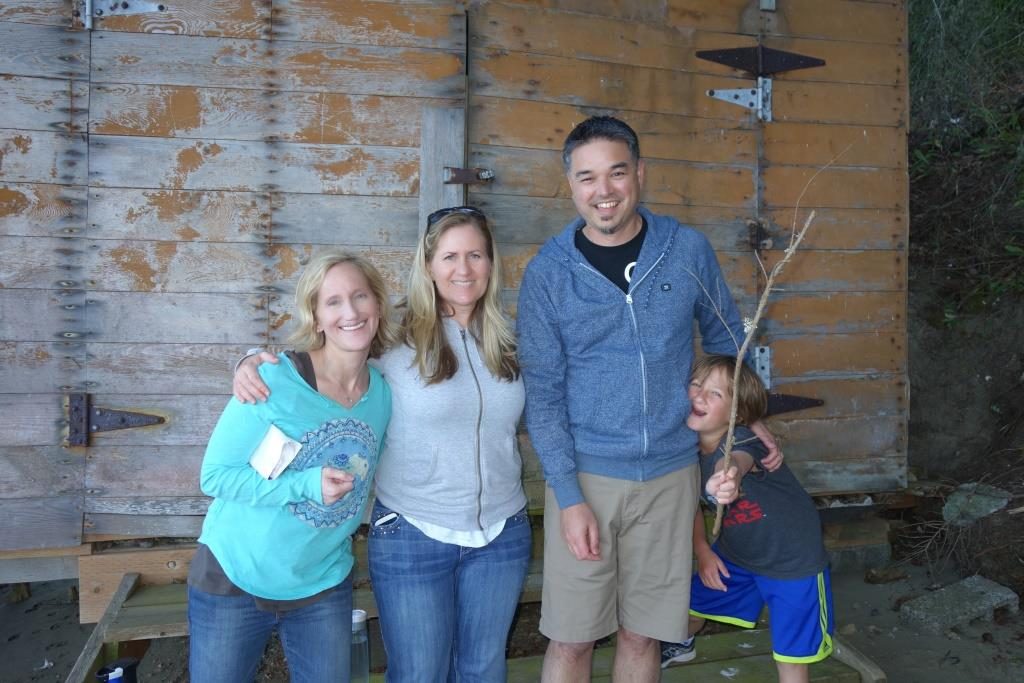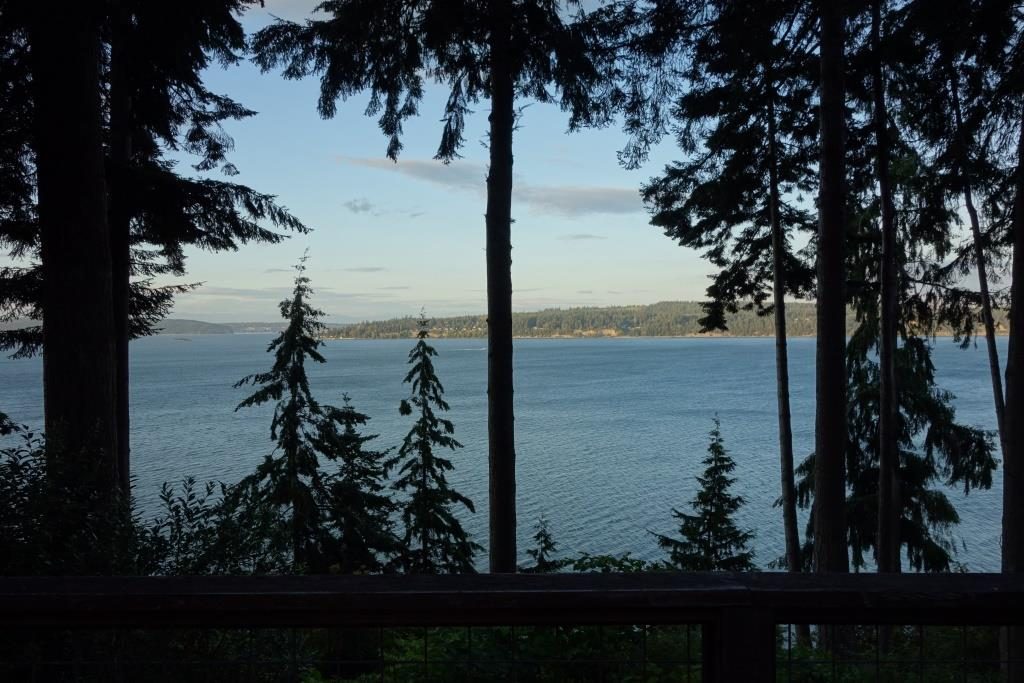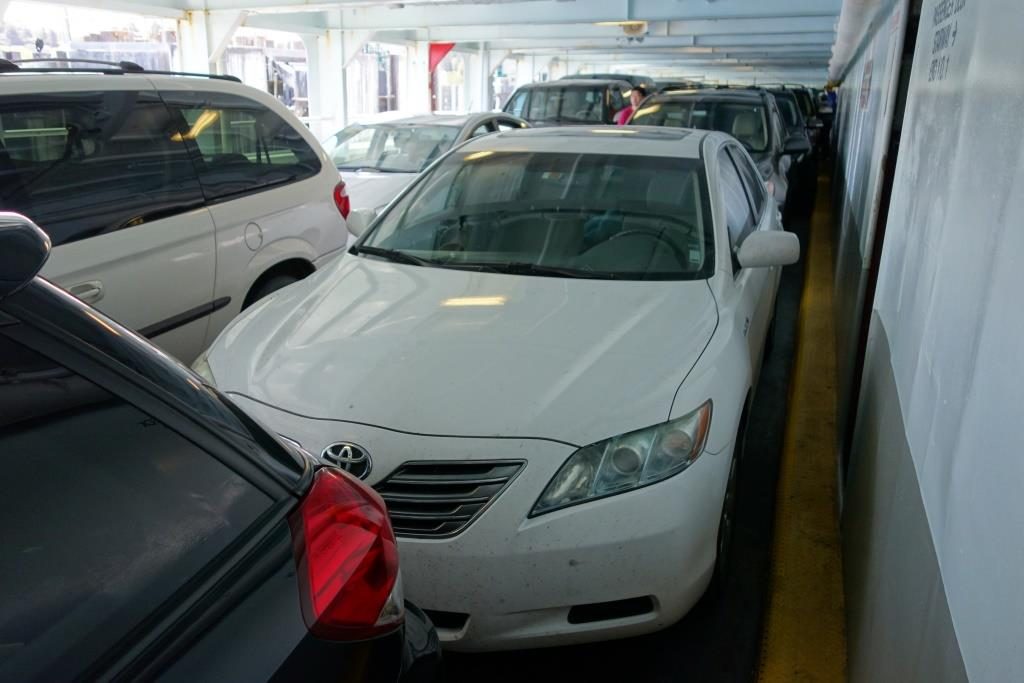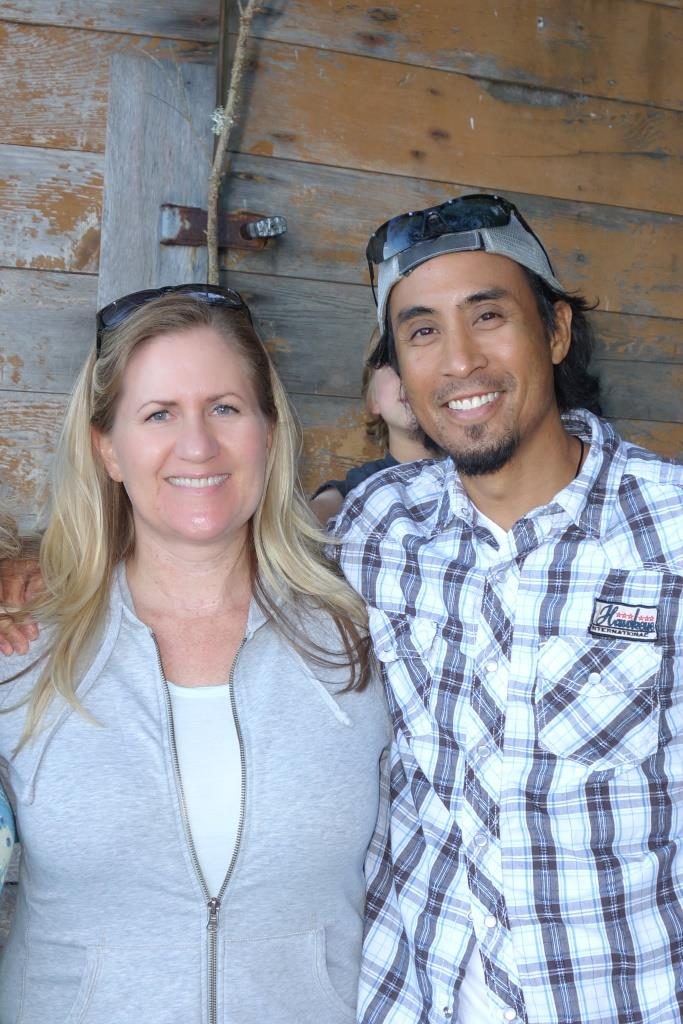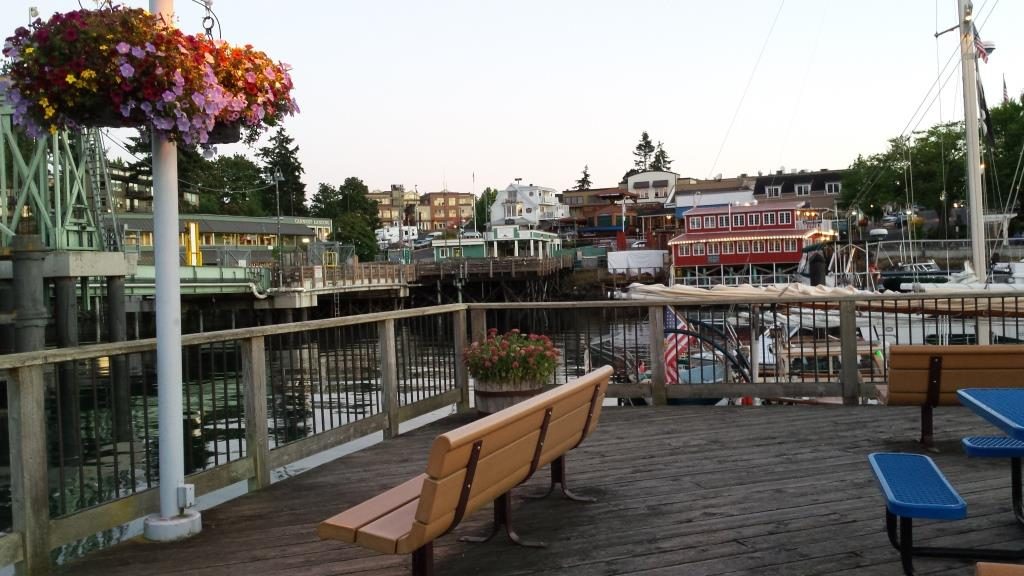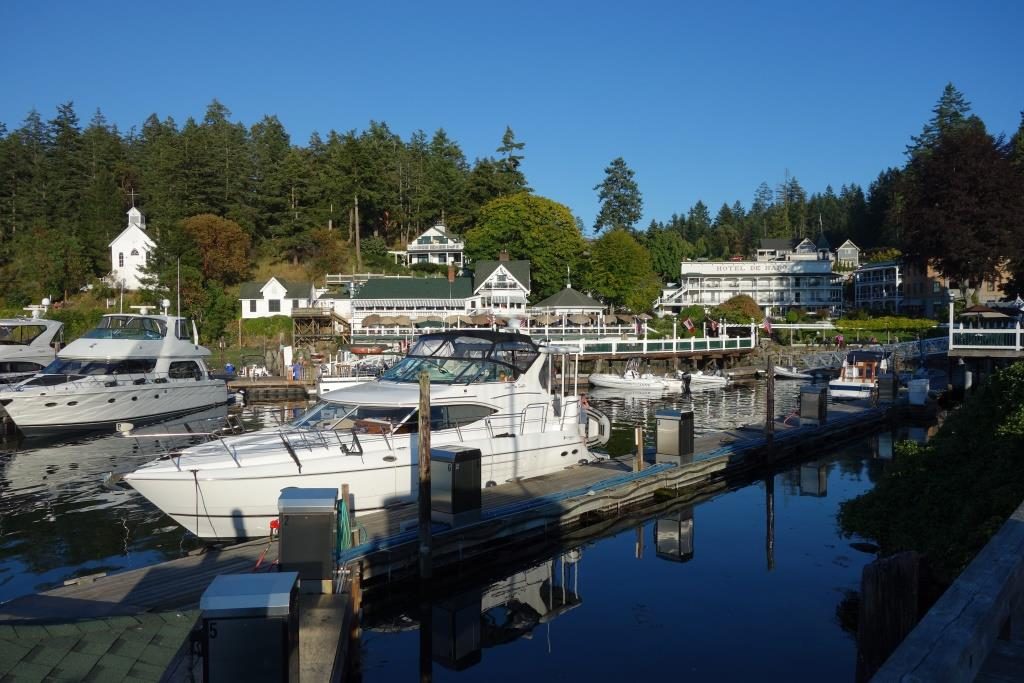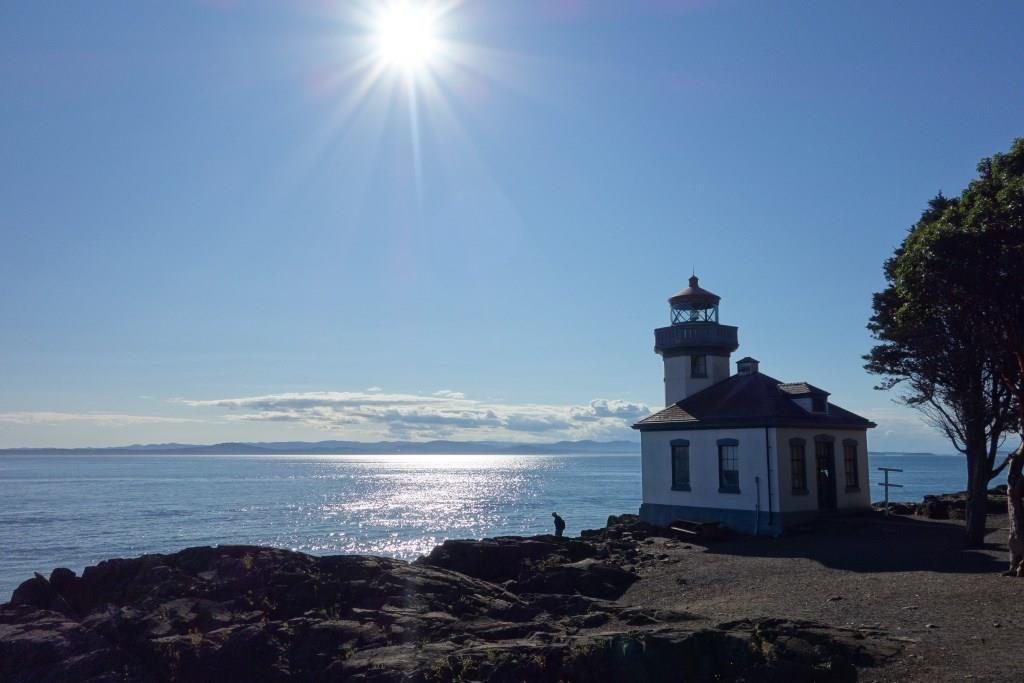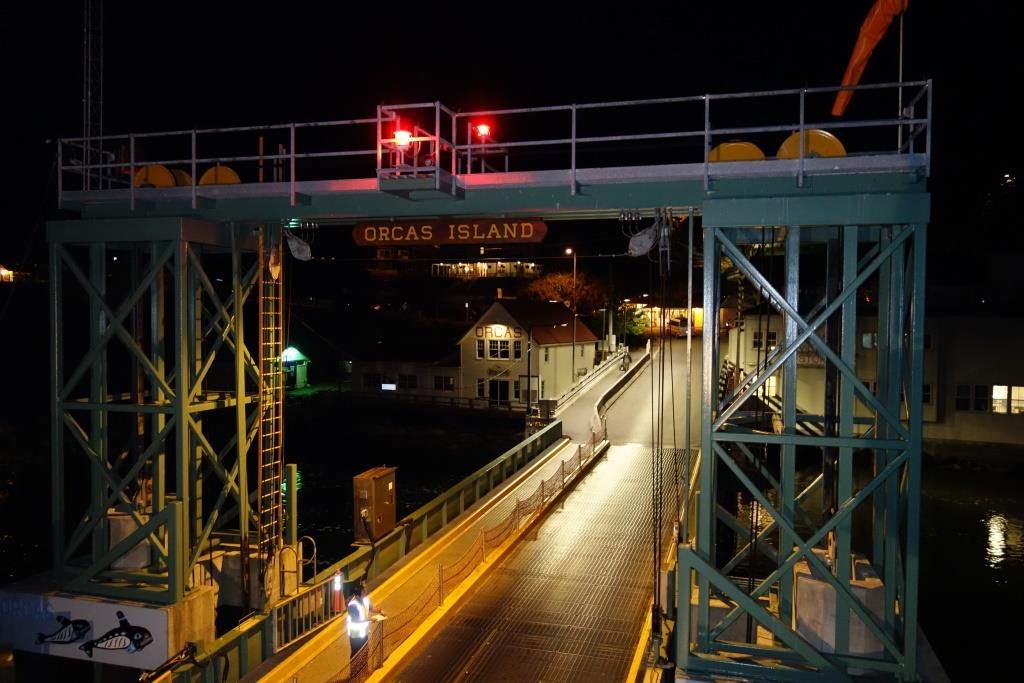 Guests
The first week of our stay in La Conner intersected with the last week of our friends Ed and Joan, whom we had met in one of our earlier stays in California. It was great to catch up with them and share stories by the campfire.
We were also excited to be able to host guests once again. Cathy's sister and two of her girls drove up from Olympia to spend a couple nights in the RV. They joined us for the Shipwreck Festival in Anacortes, browsing in La Conner, sightseeing on Whidbey Island, and relaxing by the campfire. We have loved having them within driving distance of several of our camps!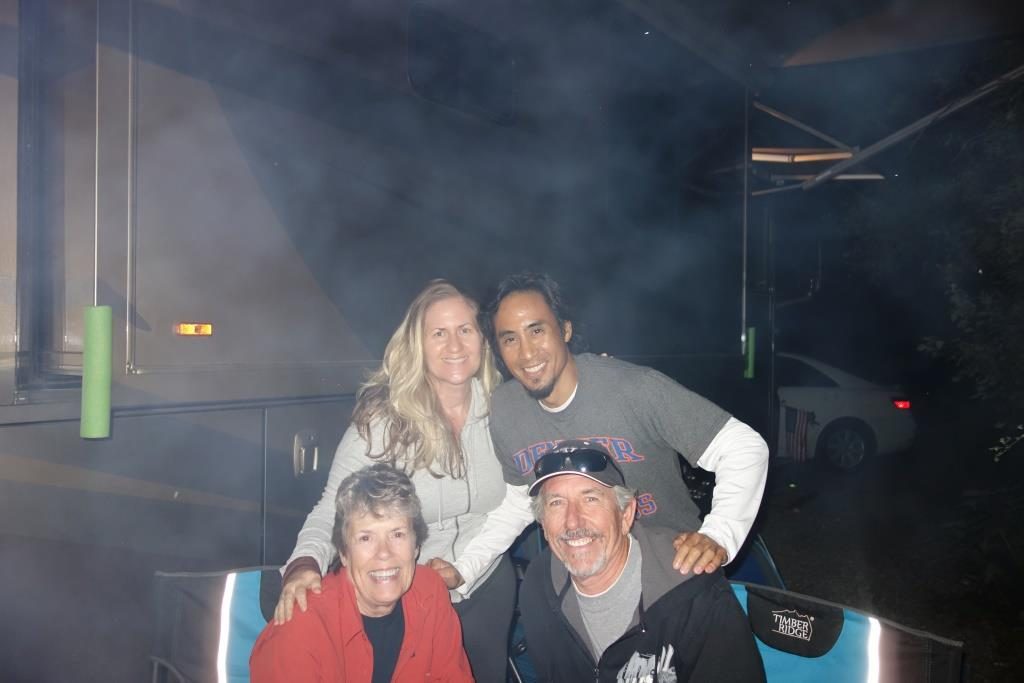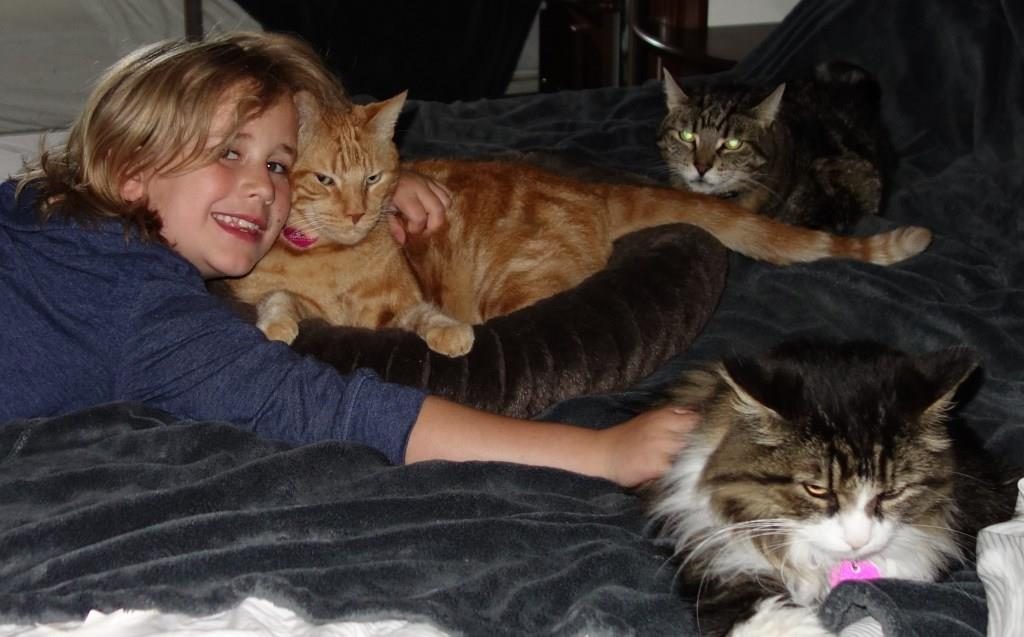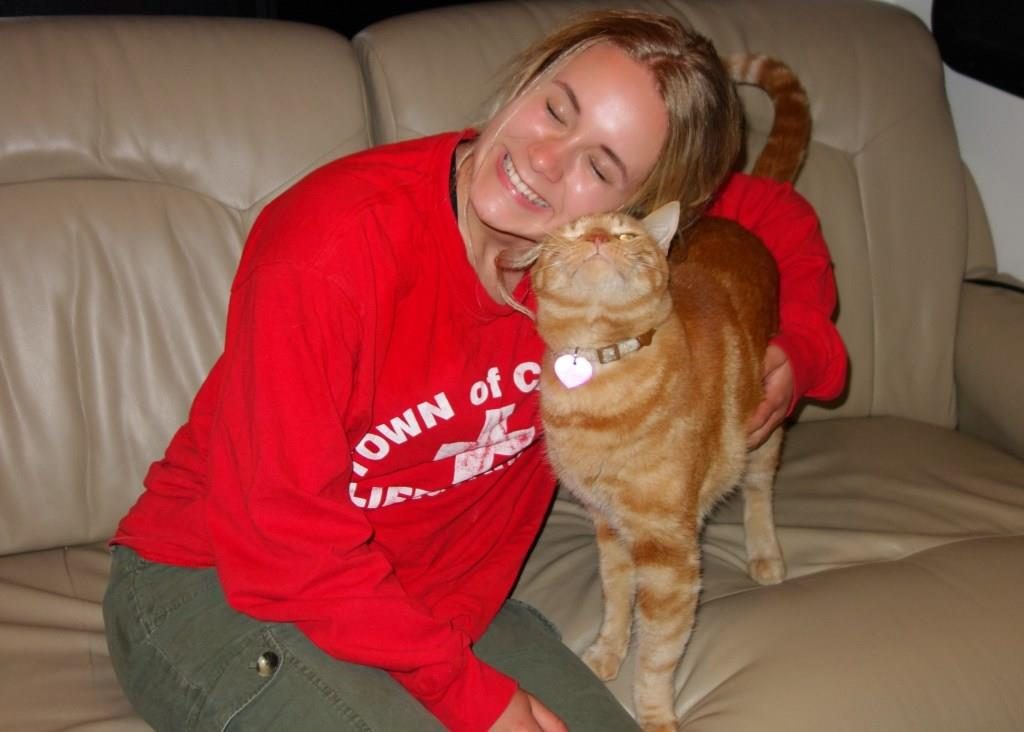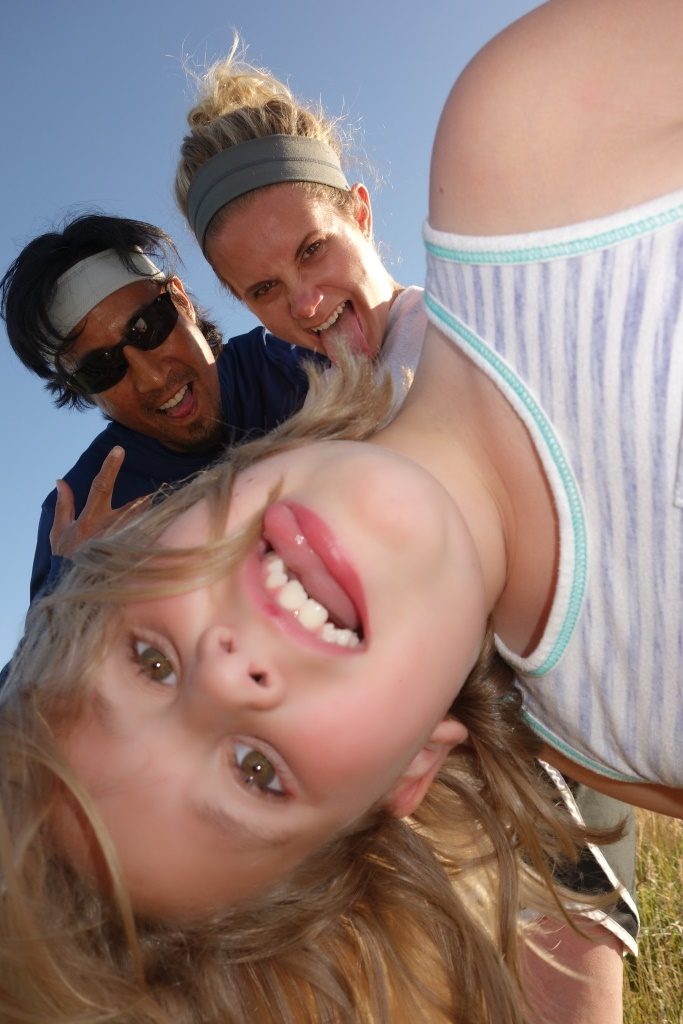 Next Stop
Once we leave La Conner, our travel pace will speed up. We have been staying an average of two to three weeks at each location. However, we now have just three weeks to make the trek from Washington to Texas for a family wedding, while seeing as much as we can along the way. Our first stop will be in the eastern Washington city of Spokane, just about 20 miles shy of the Idaho border. It will be a long drive, approximately six hours (which translates to about 7.5 miles in "RV time"), but one we are looking forward to.