Travel Log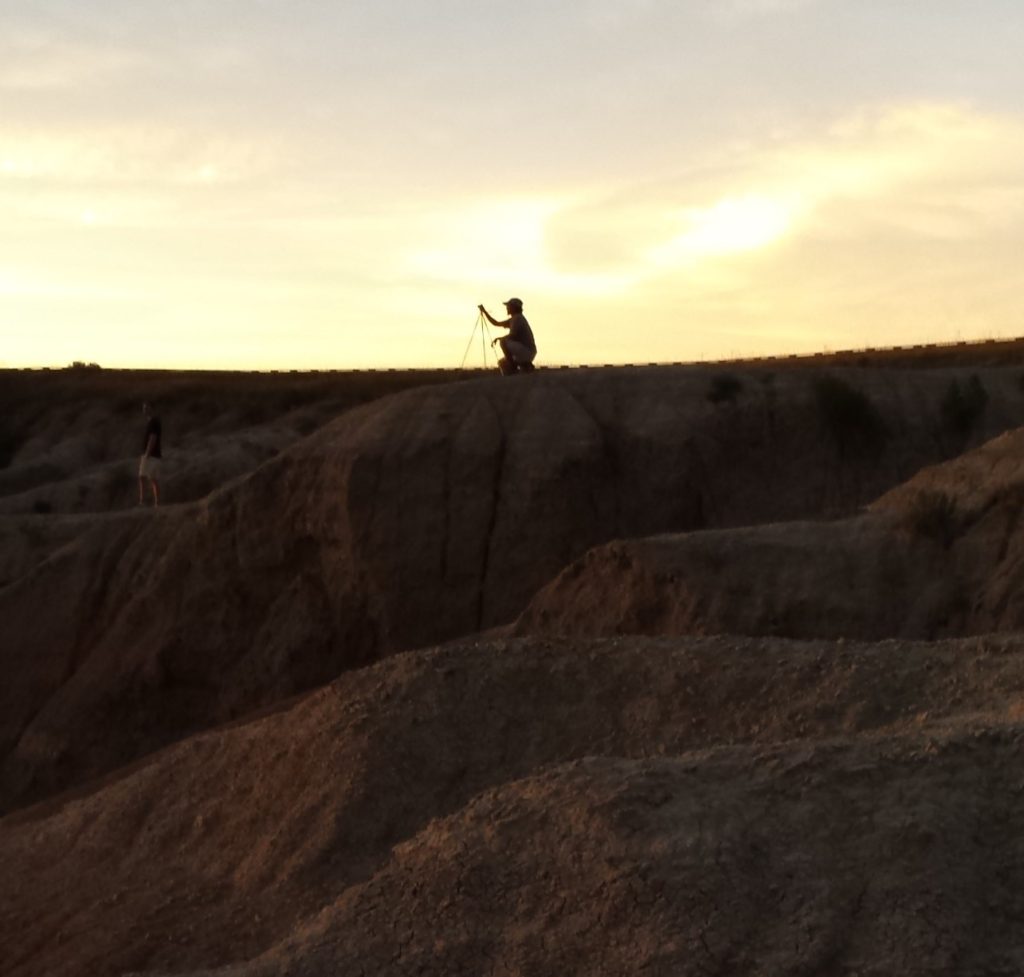 Washington to Texas in 19 Days! (7/18 – 8/5)
We knew that once we left La Conner, Washington, the pace of our trip would pick up significantly. We had three weeks to get from La Conner to the San Antonio, Texas, area, but we didn't want to just drive it and miss out on the people and sights. We mapped out a route that would let us take in some National Parks and see a few friends and family on the way. We ended up covering nine states, nine National Parks/Monuments and put about 3400 miles on the RV in just 19 days! That doesn't include the many miles we put on our tow car for day trips from camp.
We planned for a mix of sight-seeing and rest days at established campgrounds and RV parks with free one-night stays in approved public parking lots in between.  The campground stays were reserved for times when we wanted to spend a day sightseeing and were going to leave the coach for the day. We took advantage of rest areas, Walmart, Costco, and Sam's Club for overnight stays on some of our longer driving days. It's great that these businesses allow and encourage overnight RV Parking. It benefits the businesses in the long run, because we usually take advantage of the stop to stock up on supplies.
Here is a chronological summary of our travels grouped by state:
---
Washington
7/18 – 7/19
385 miles from La Conner, WA to Newport, WA
Camp: Thousand Trails Little Diamond Campground, Newport, WA
After a full day of driving from La Conner, we settled into camp after dark. The following morning we took the car into Spokane to explore Riverfront Park and Spokane Falls. Riverfront Park was the home to the World's Fair, Expo '74. The powerful Spokane Falls run right through the park and there are plenty of trails and vantage points to enjoy this natural beauty. We finished off the afternoon with a drive by Cathy's mother's childhood home and a driving tour of the city using this guide: http://www.visitspokane.com/things-to-do/city-drive/.  Spokane has so many beautiful, historical places to see and we were able to cross off about half of the items on this list. It was a short but fun trip.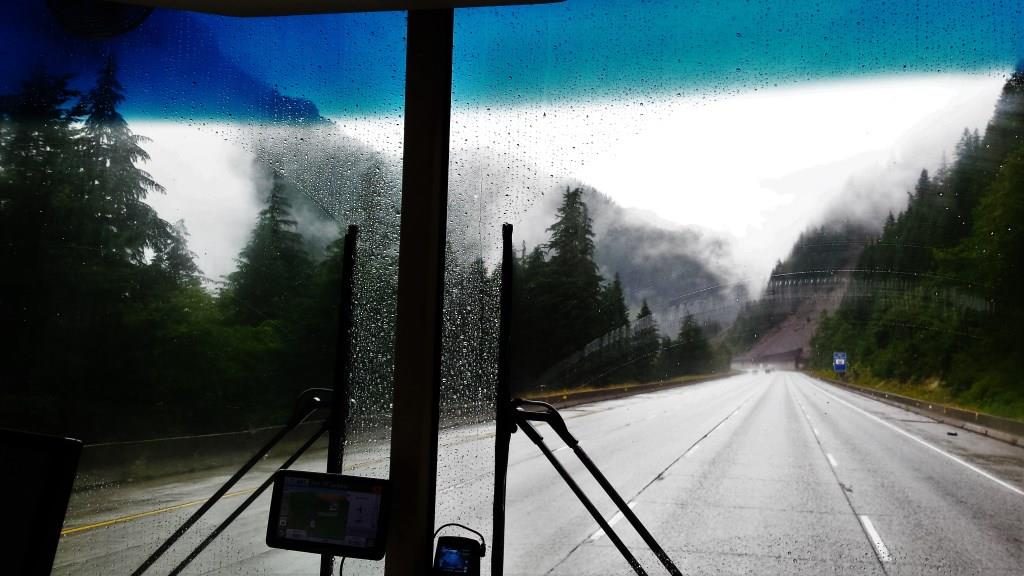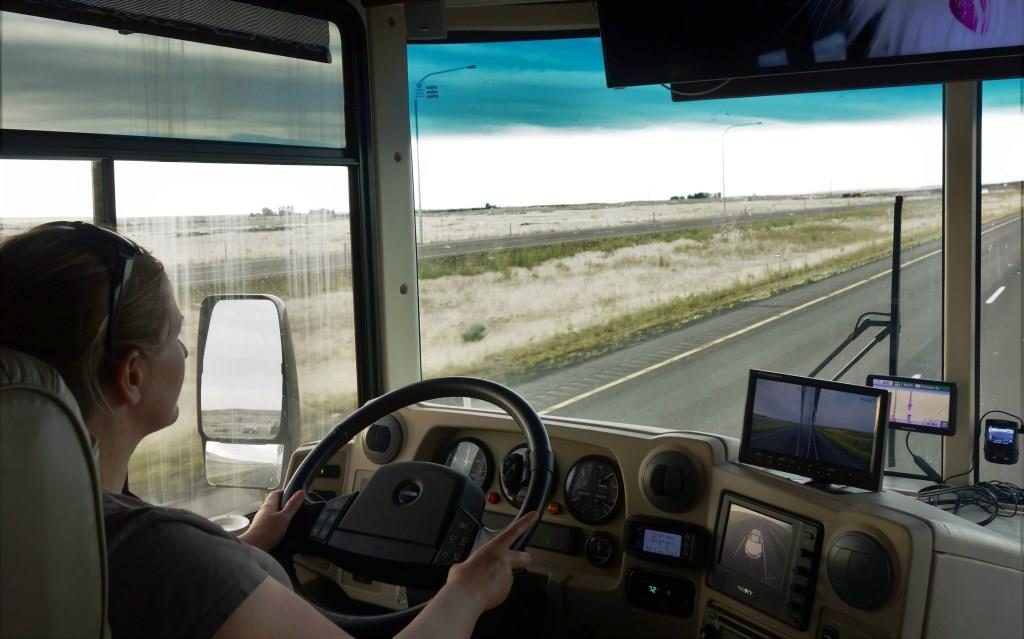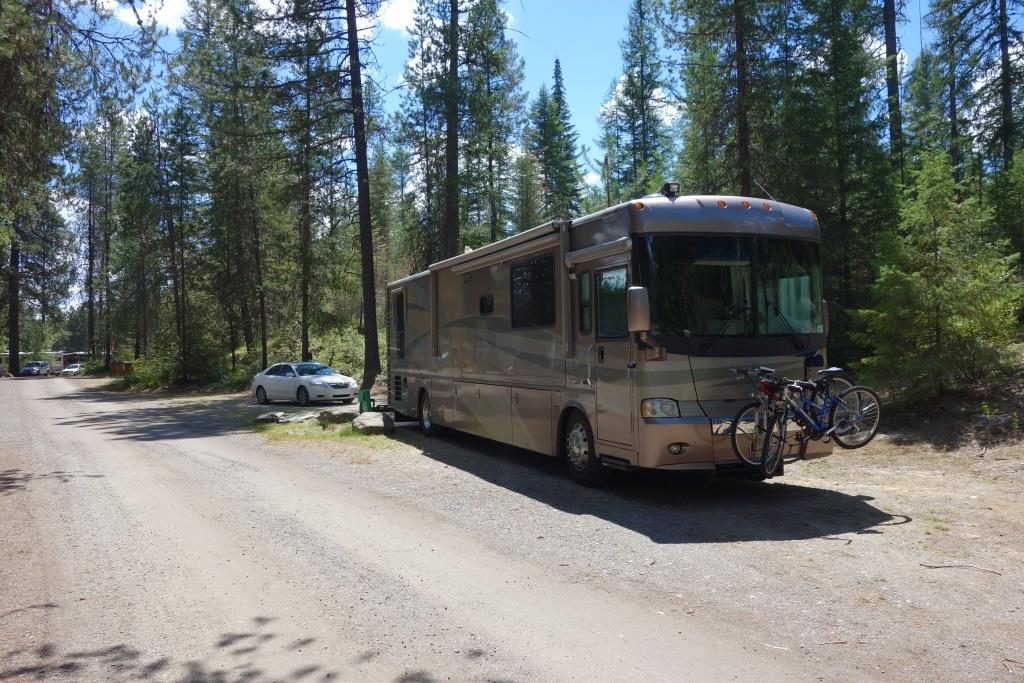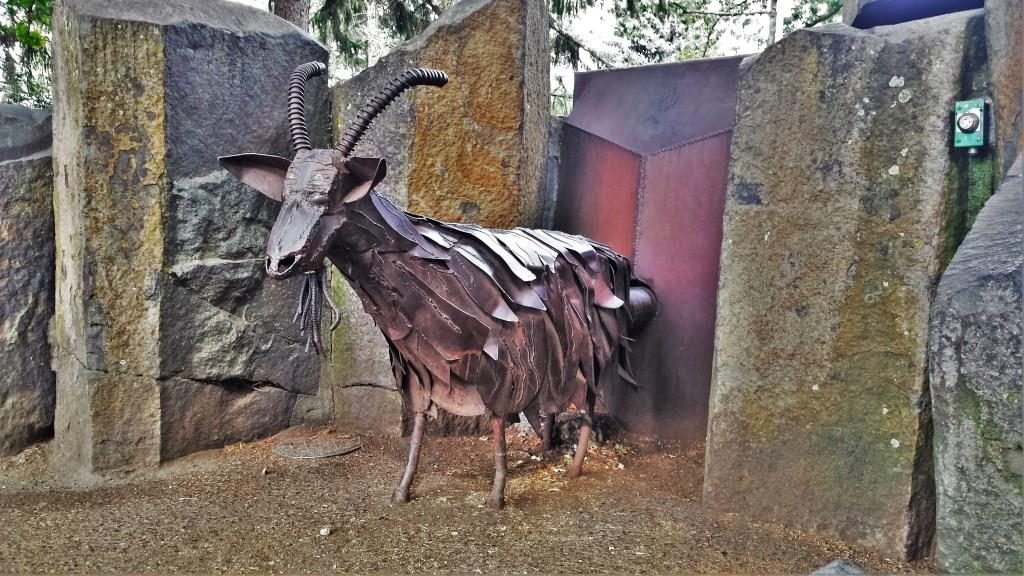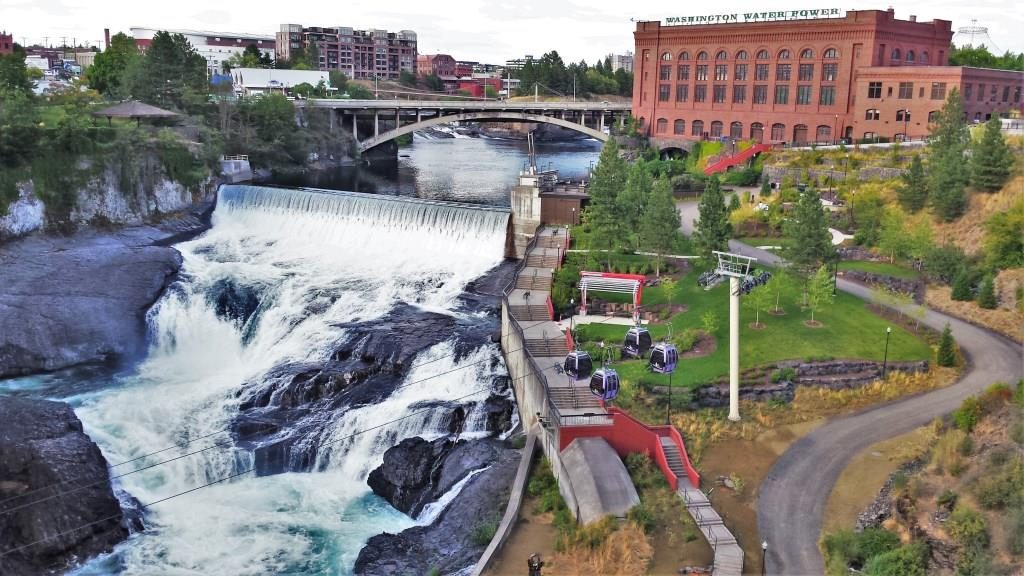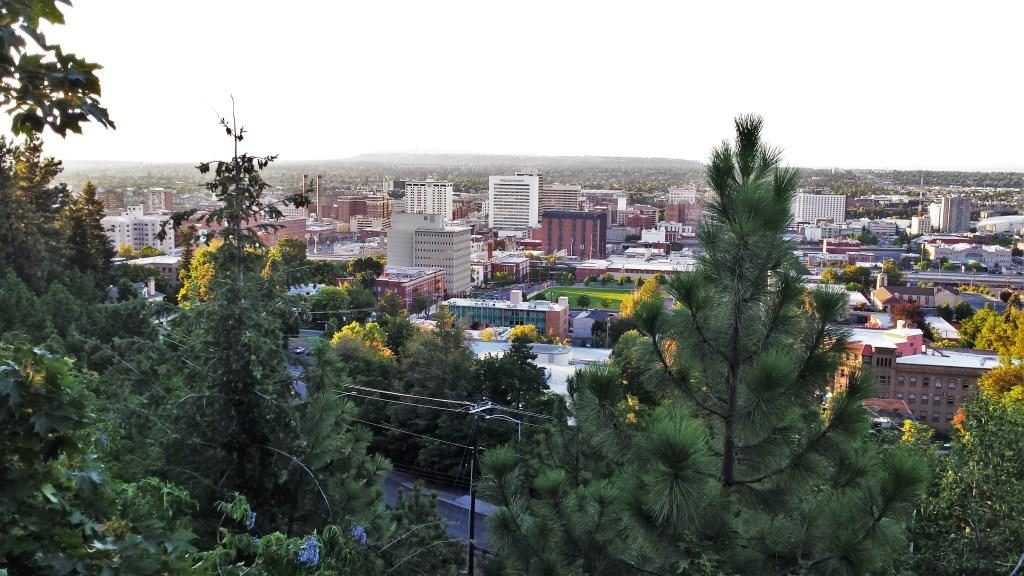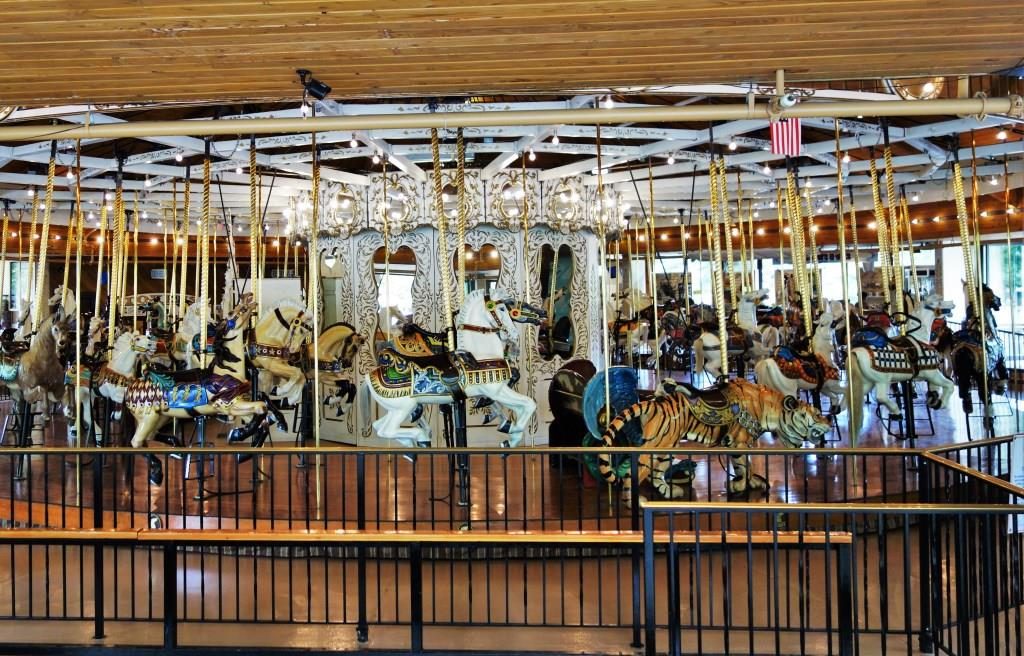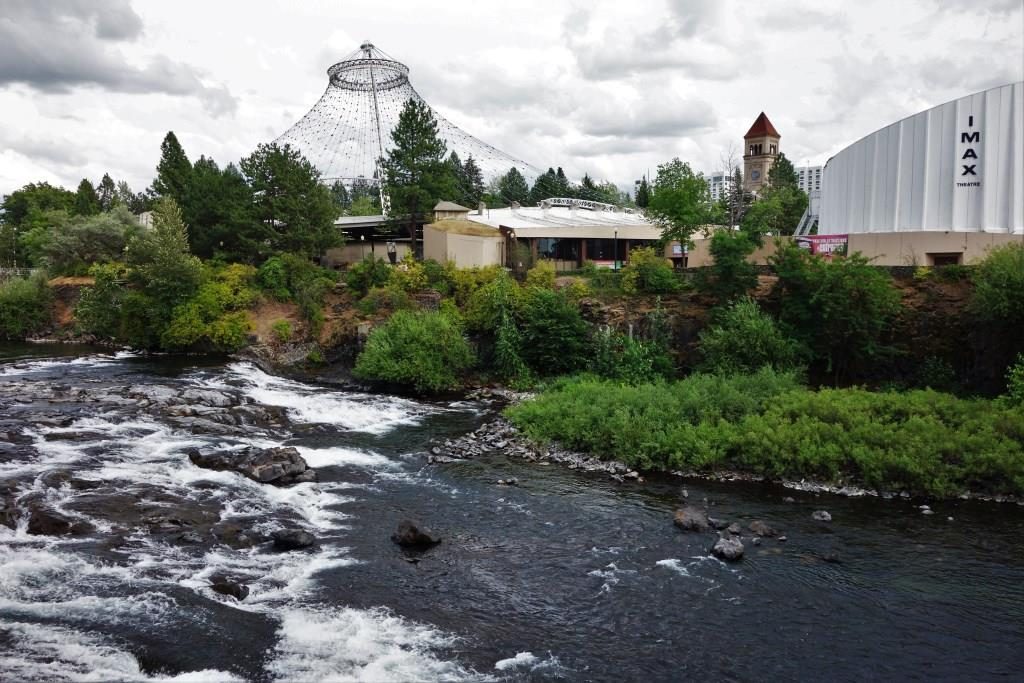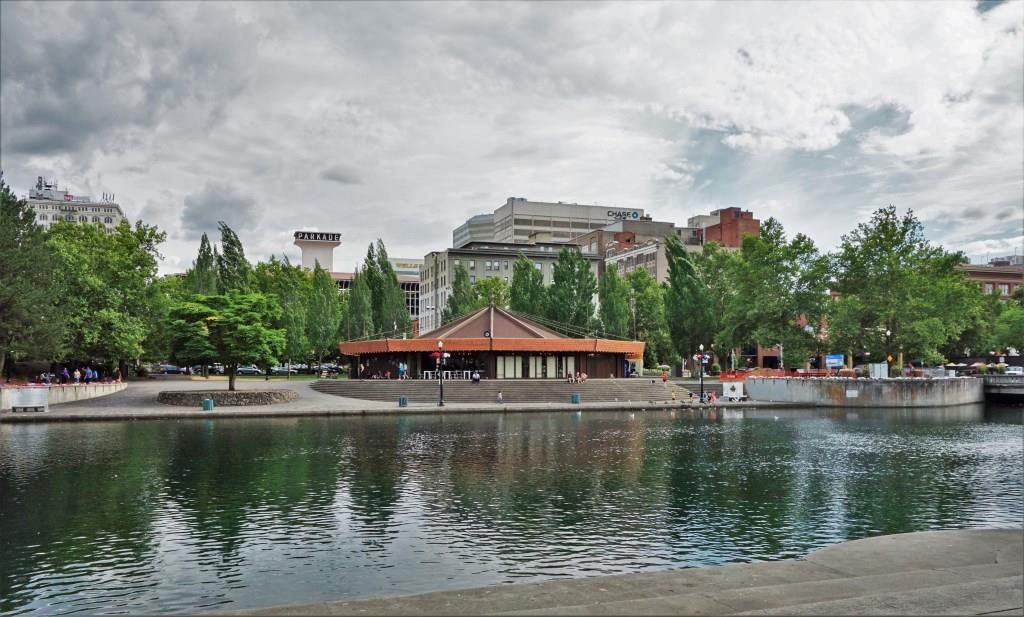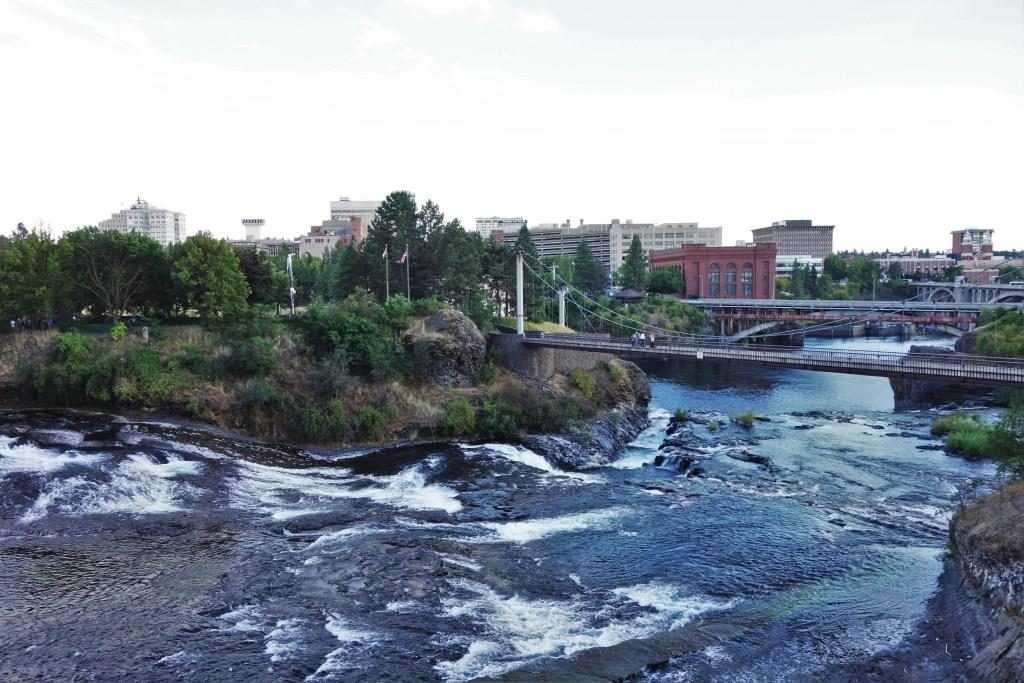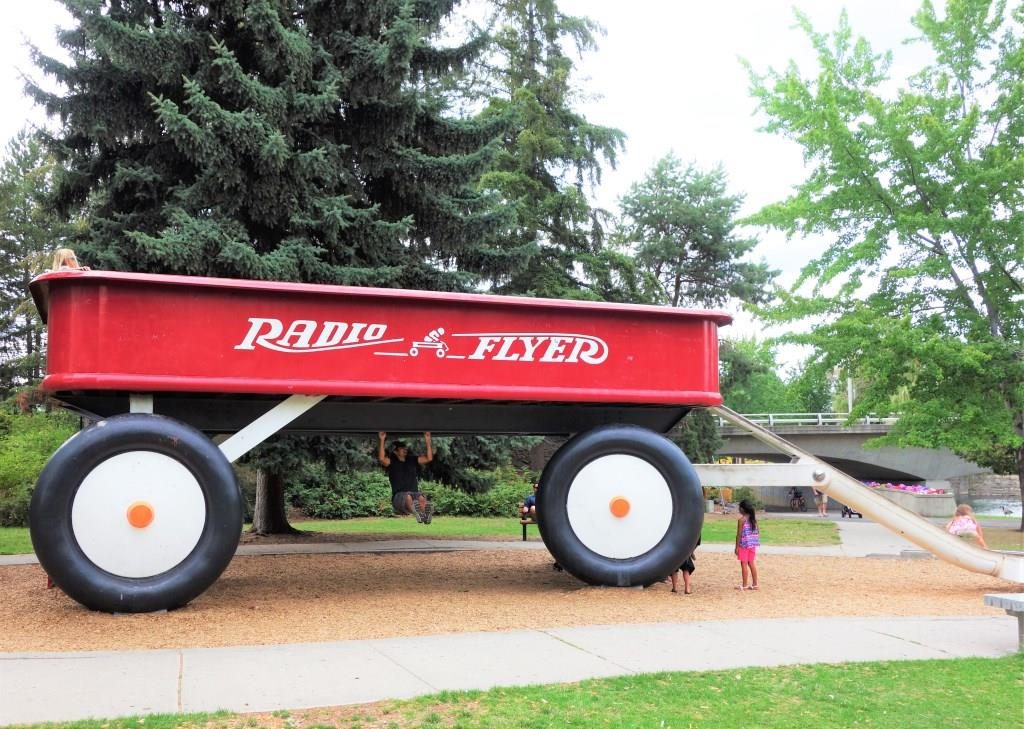 Idaho
7/20
We drove about 70 miles on I-90 through the upper handle of Idaho and before you knew it, we were in Montana! Because we had both been to Idaho before and wanted to push forward, we didn't plan any stops in Idaho this time around.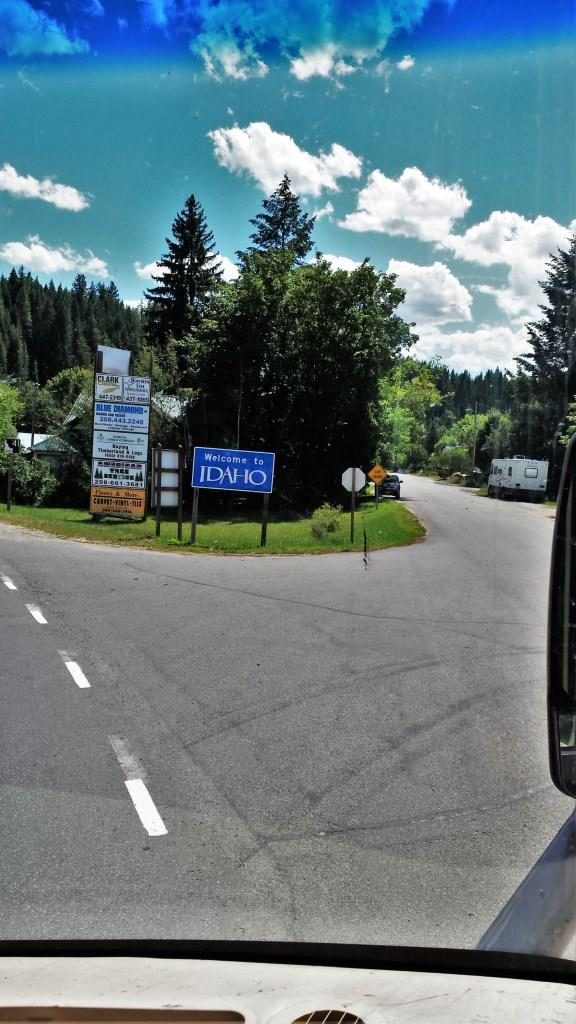 Montana
7/20-7/22
7/20 – We drove 416 miles from Newport, Washington, through Idaho, to Bozeman, Montana. We had planned to spend the night at a rest area just off the highway in Bozeman, but when we arrived, it was already full. Our back up plan was the nearby Costco, so we settled in there around midnight. At about 4:30 a.m. we woke up to pounding on our coach from truck drivers who advised that we and a few others parked near us were blocking the shipping bay and needed to move. Off we went to choice #3, Walmart, for a few more hours sleep before hitting the road again.
7/21 – We drove 46 miles from Walmart to Yellowstone's Edge RV Park in Livingston, Montana. We settled into camp and then headed to the north entrance of Yellowstone National Park and Mammoth Hot Springs. We missed this part of Yellowstone during our previous visit and were excited for the opportunity to explore it now. Mammoth Hot Springs is another example of nature's sometimes otherworldly beauty. We encountered tons of wildlife on this trip including black bears! Up until now, most of our stops were fairly cool and often rainy. We found we weren't properly prepared for the high temps here and ended up pretty overheated and fatigued by the end of the day. Welcome to summer…finally!
7/22 – We checked out of camp and began our drive toward North Dakota. We planned to stop just across the Montana/North Dakota border, but severe thunderstorm warnings were ahead. We decided instead to stop after 382 miles at the Glendive, Montana rest area. It was a little scary for a few hours as we watched the storm radar and listened to weather band radio. The storm passed by on either side of us and left us untouched with the exception of a little rain and one strong burst of wind.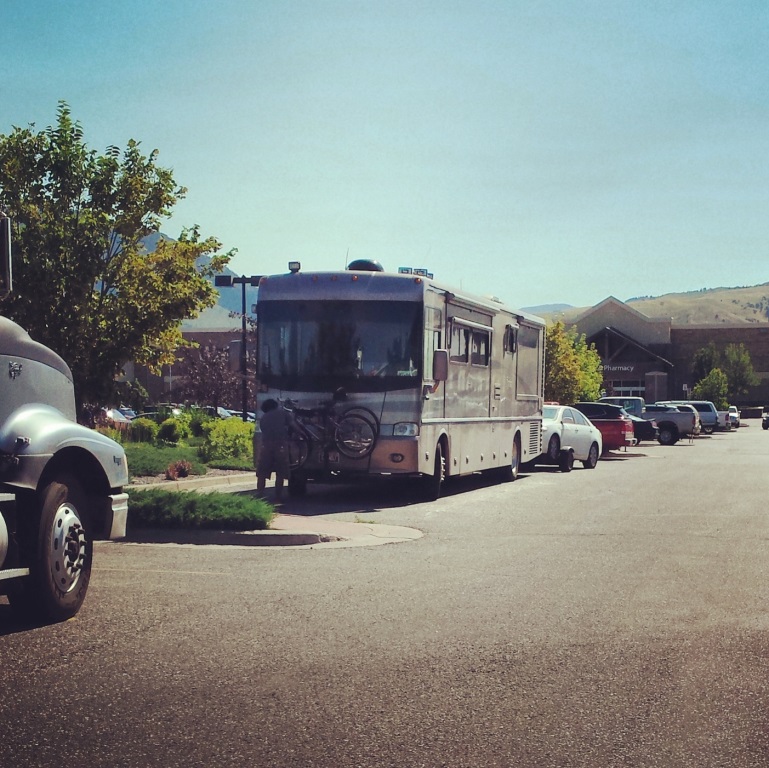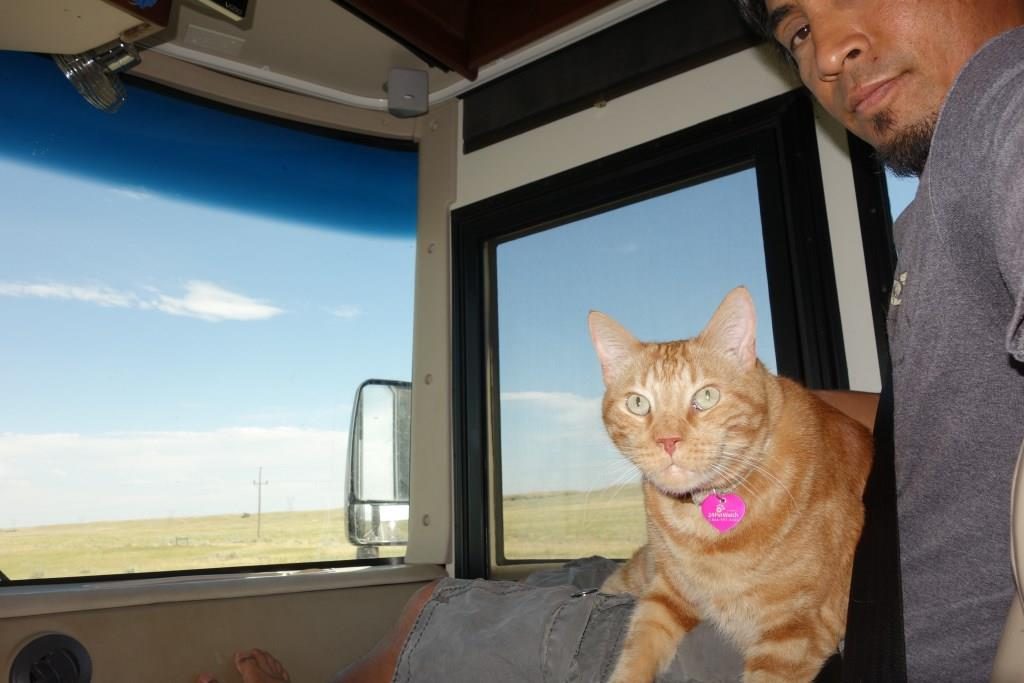 Yellowstone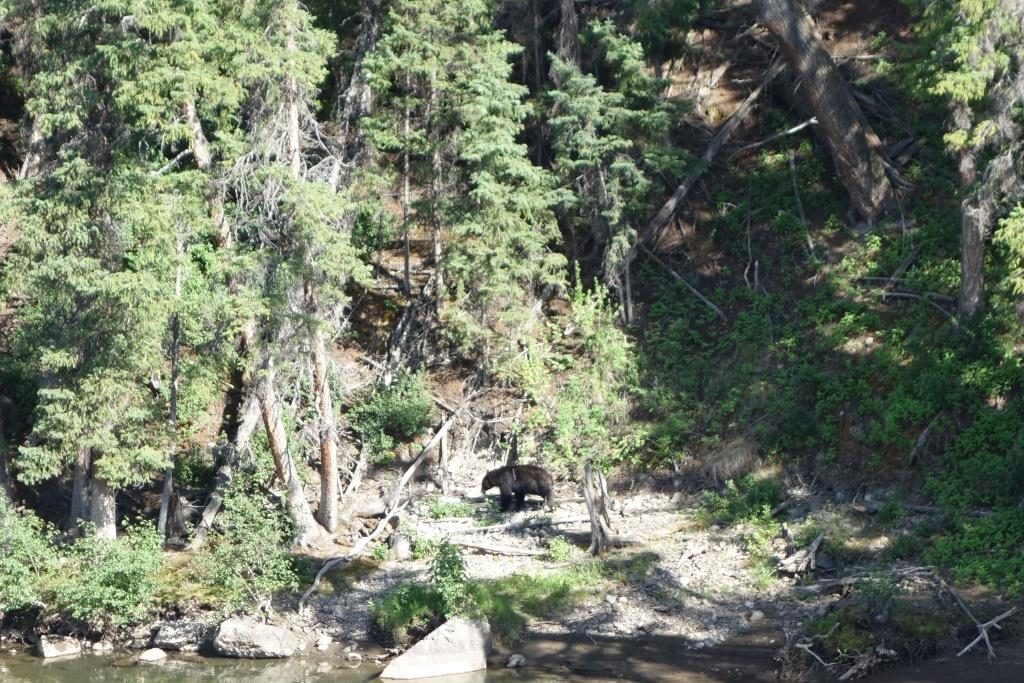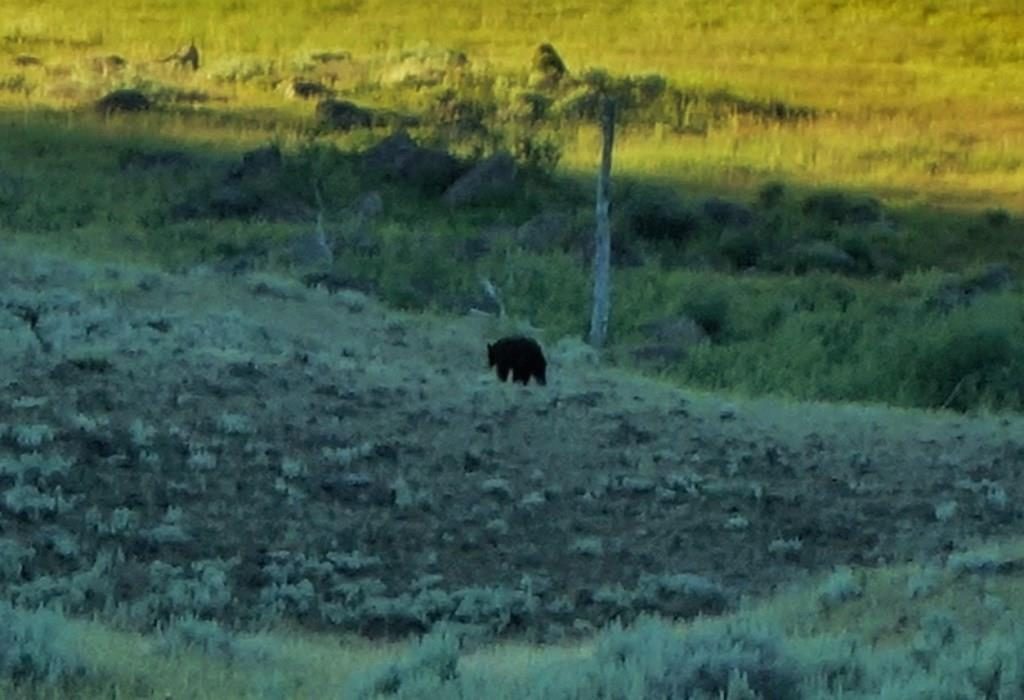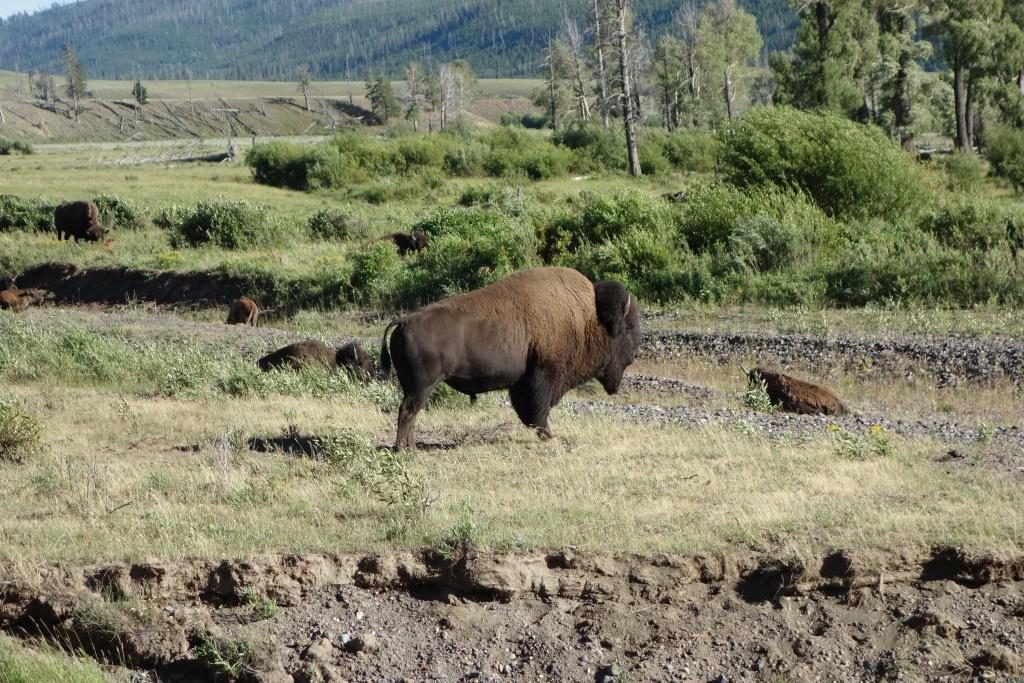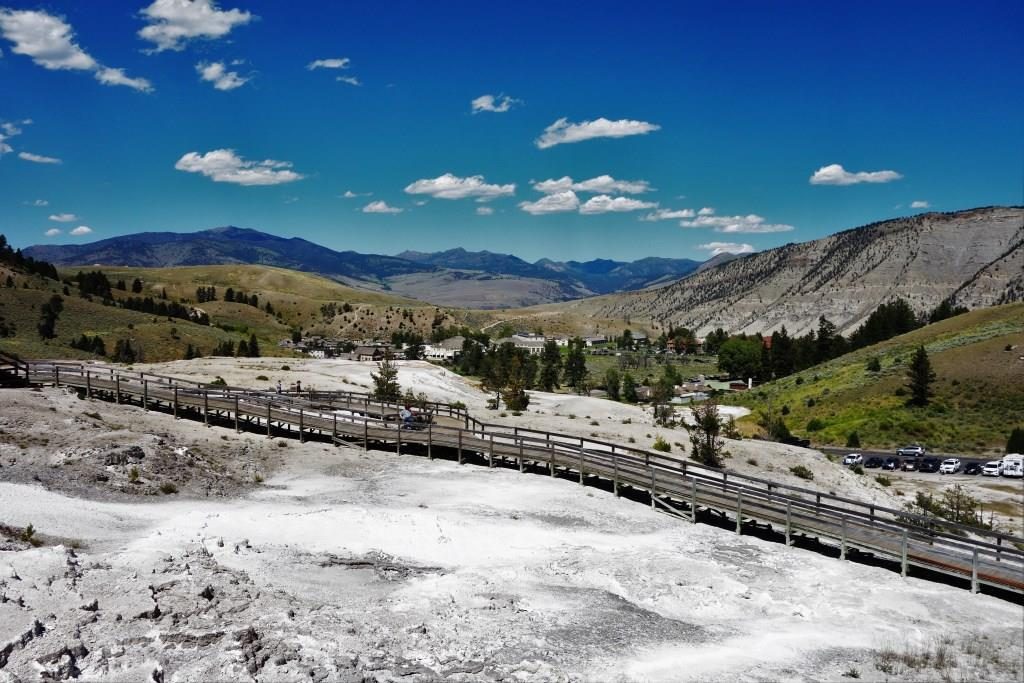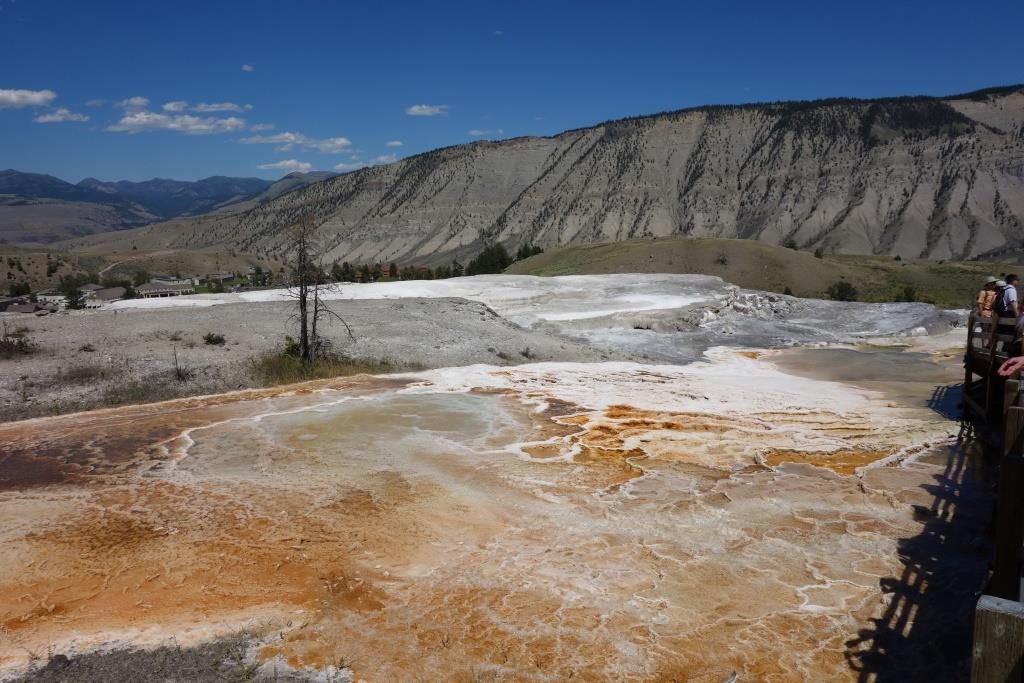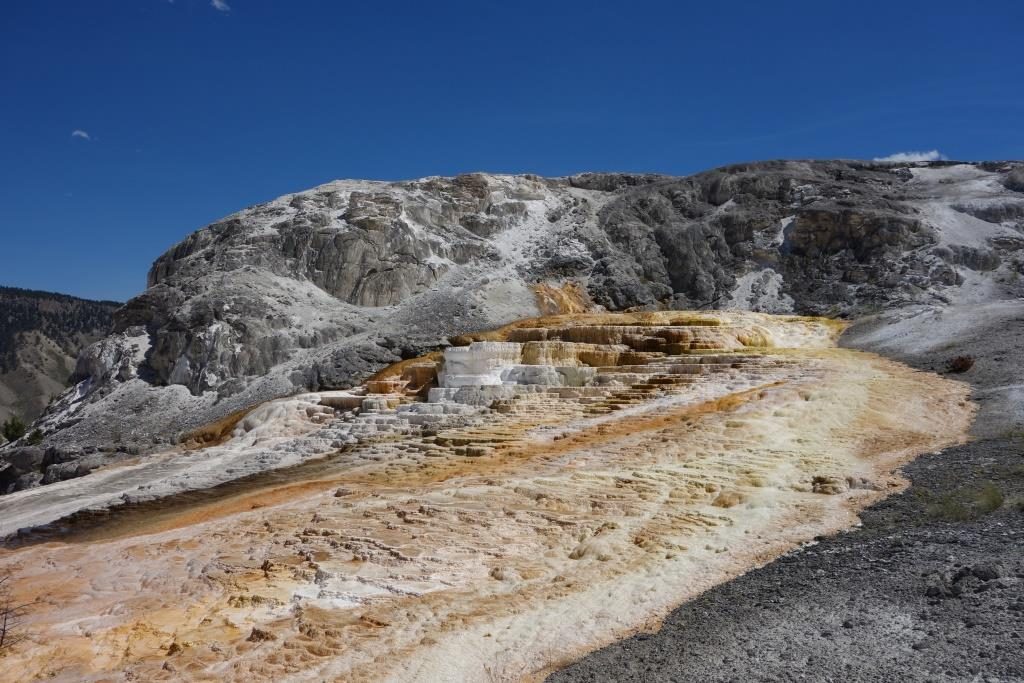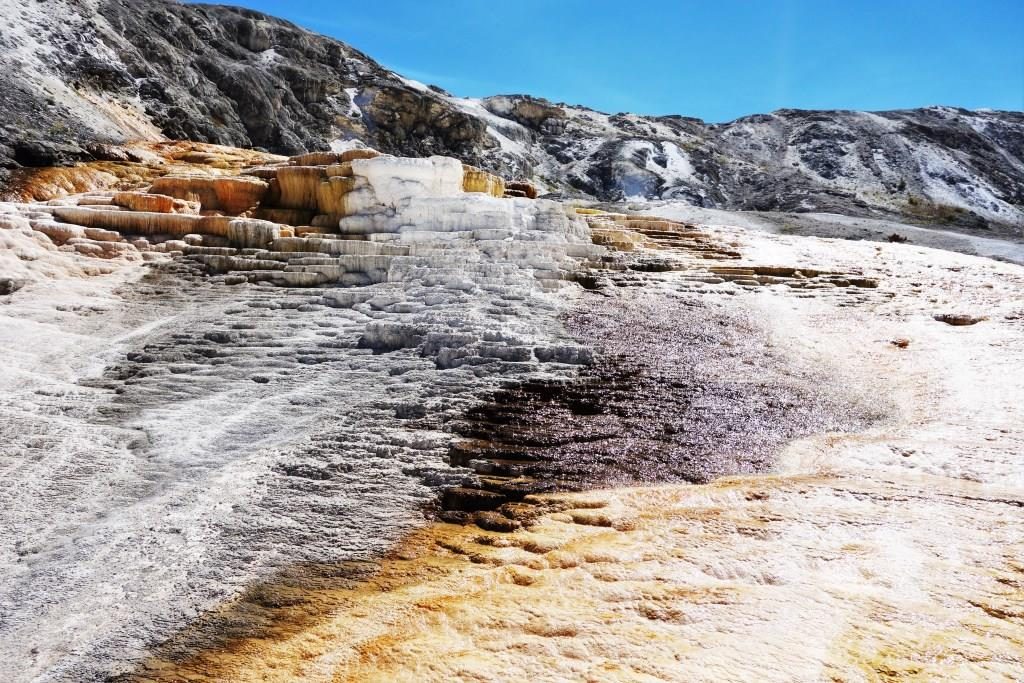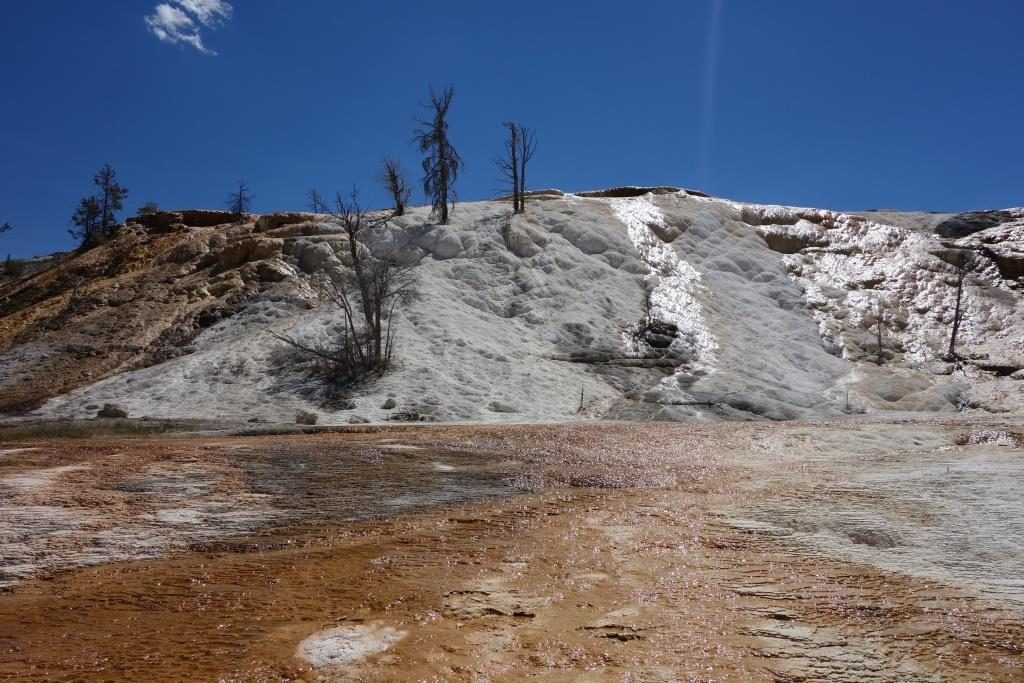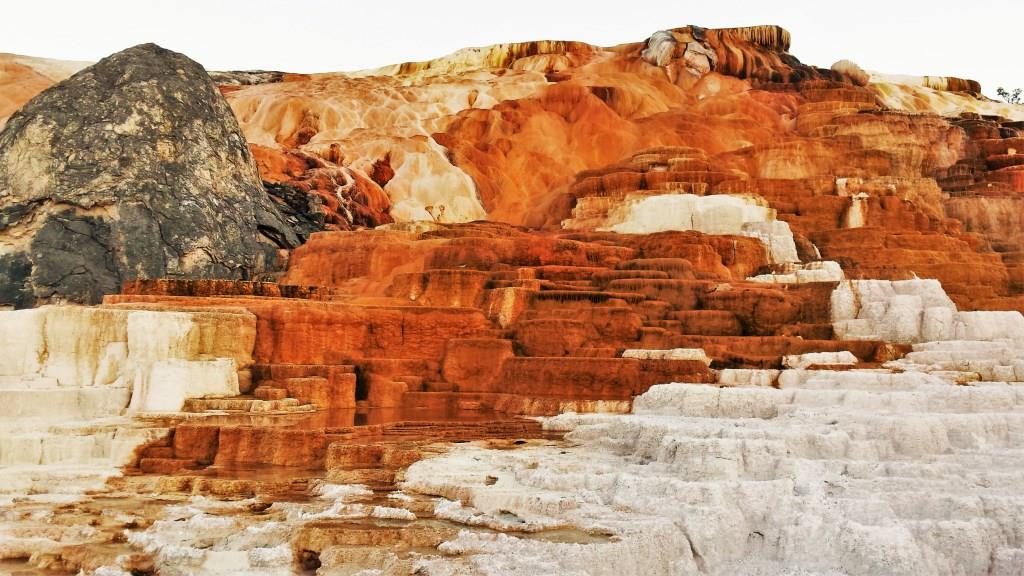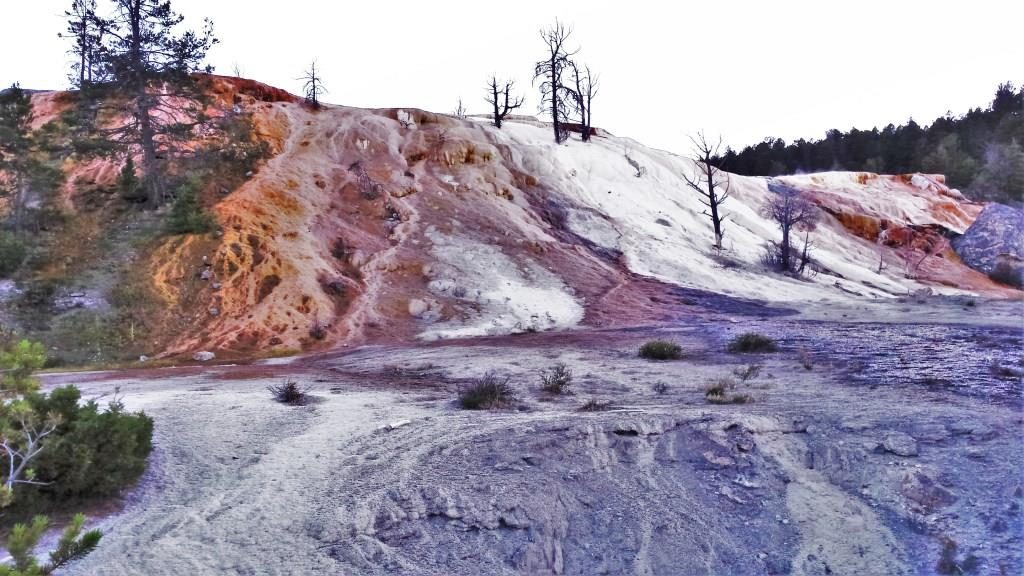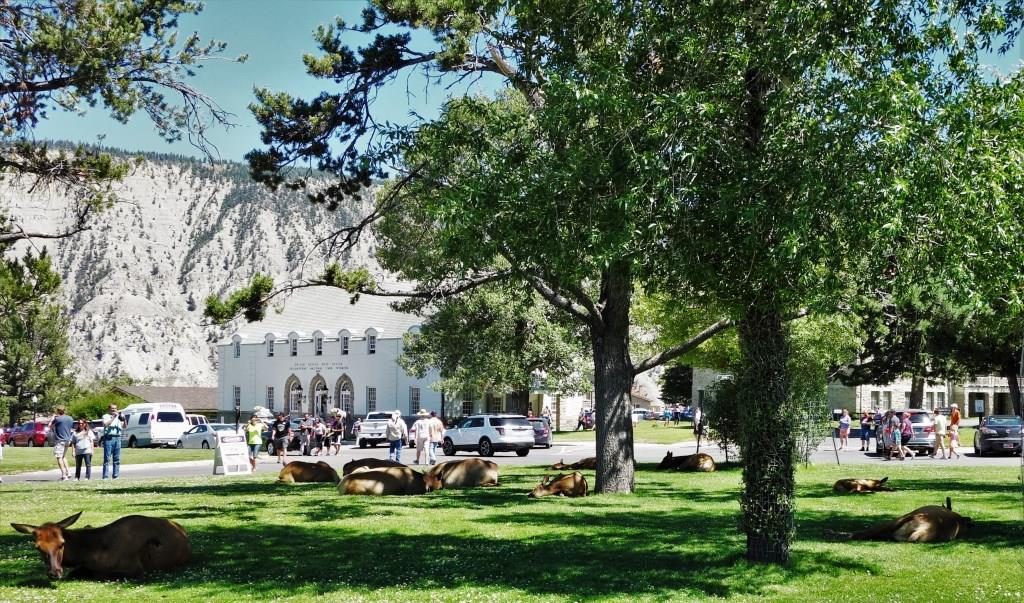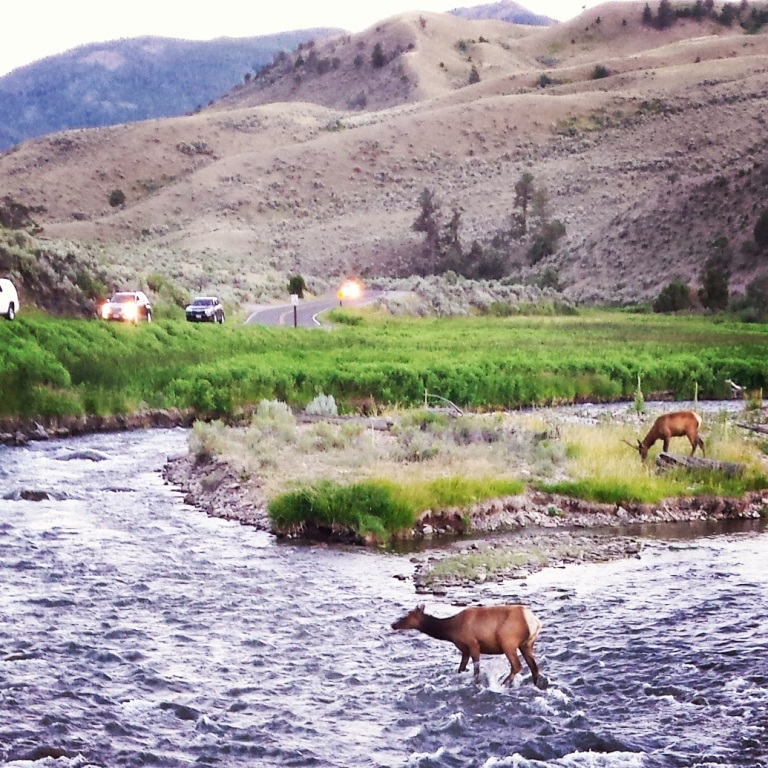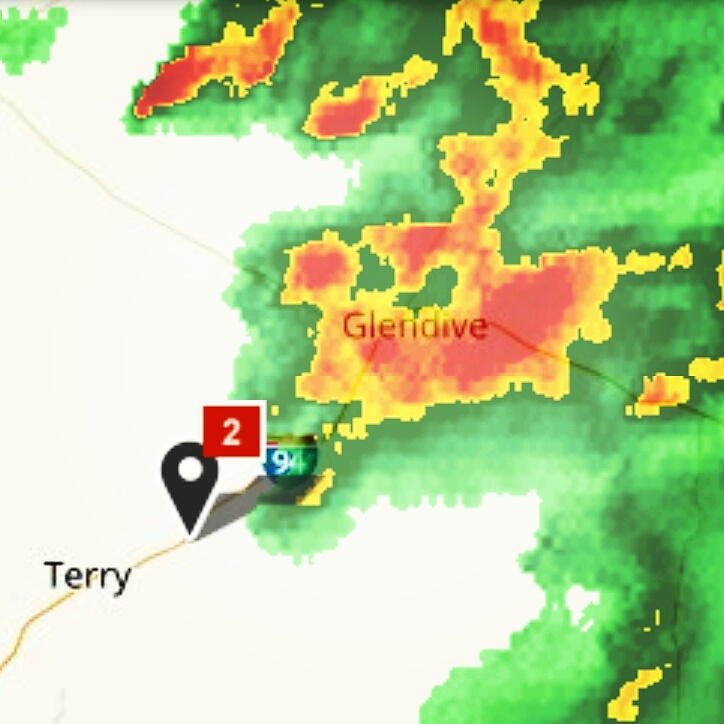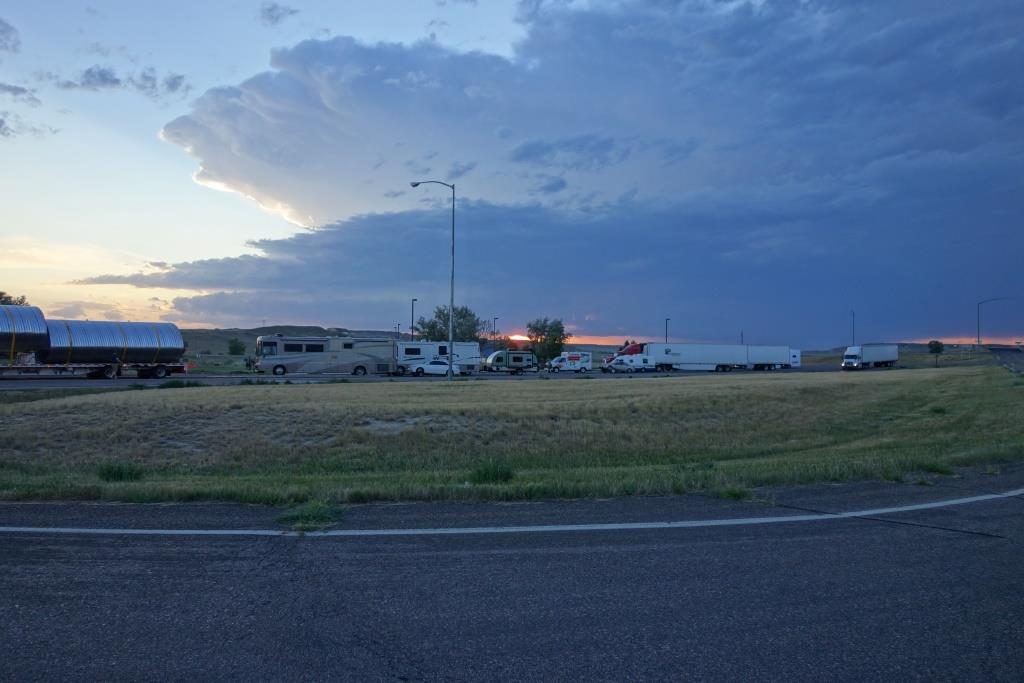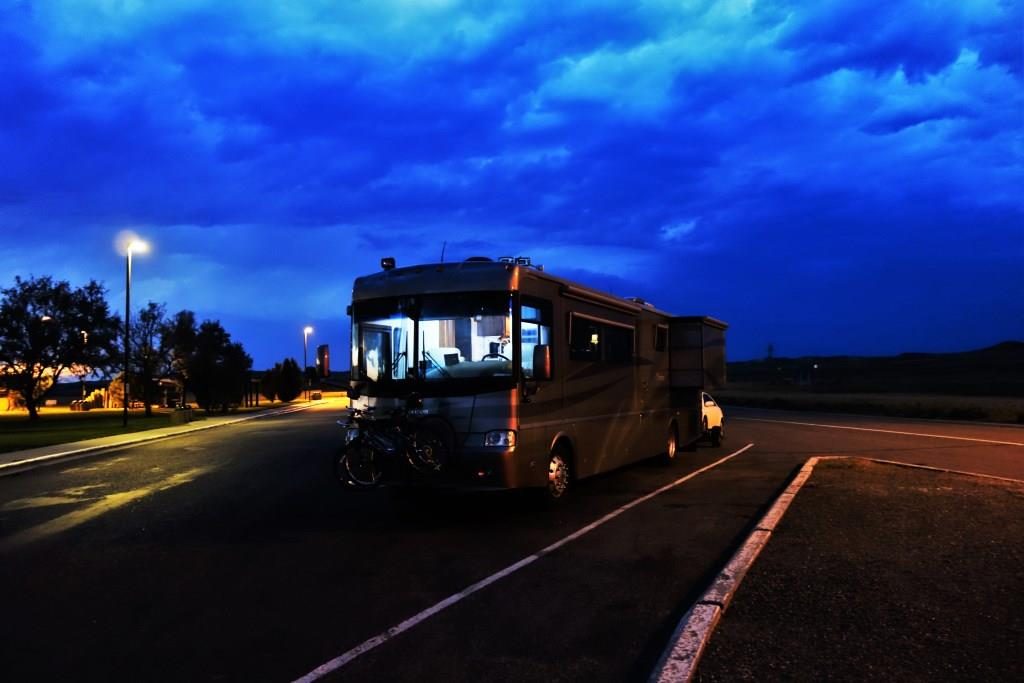 North Dakota
7/23 – You would never know there was a storm the night before. It was all sunshine and blue skies as we completed the 35 mile drive to the Red Trail Campground in Medora, North Dakota. We settled into camp and then drove five minutes to the entrance of the south unit of Theodore Roosevelt National Park. The highlight of this park was the heavy presence of bison and being in the middle of the herd crossing through the park.
7/24 – Today we drove an hour or so to the north unit of Theodore Roosevelt National Park. We saw wild longhorn steer and some interesting geologic formations.
7/25 – We stopped by the Painted Canyon of Theodore Roosevelt National Park which looked a lot like parts of the Painted Desert or Grand Canyon National Park in Arizona, and then hit the road toward South Dakota.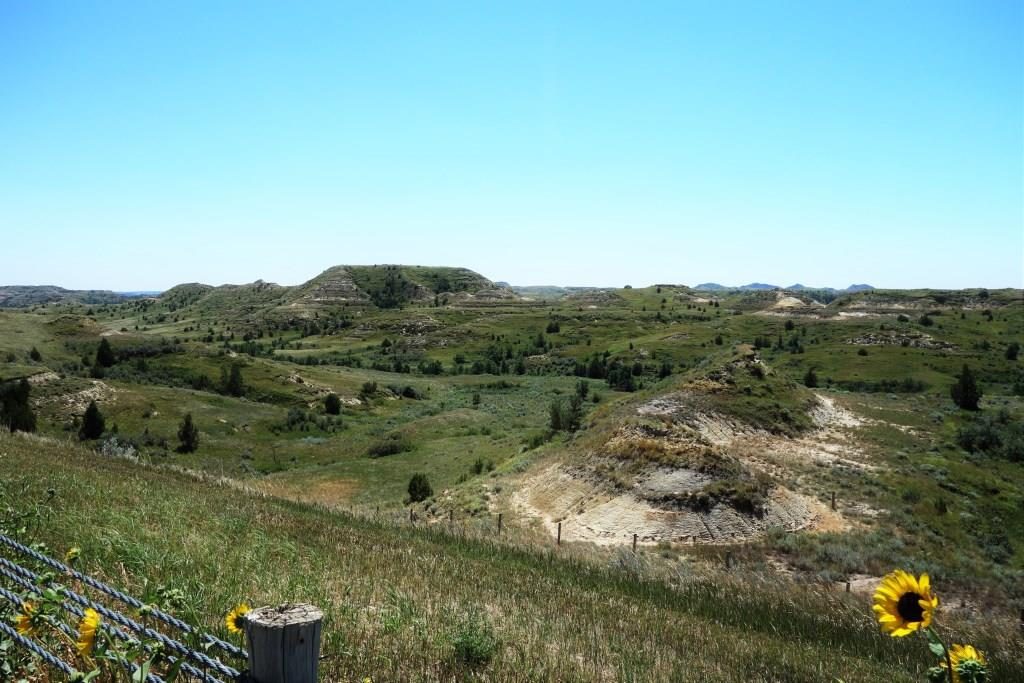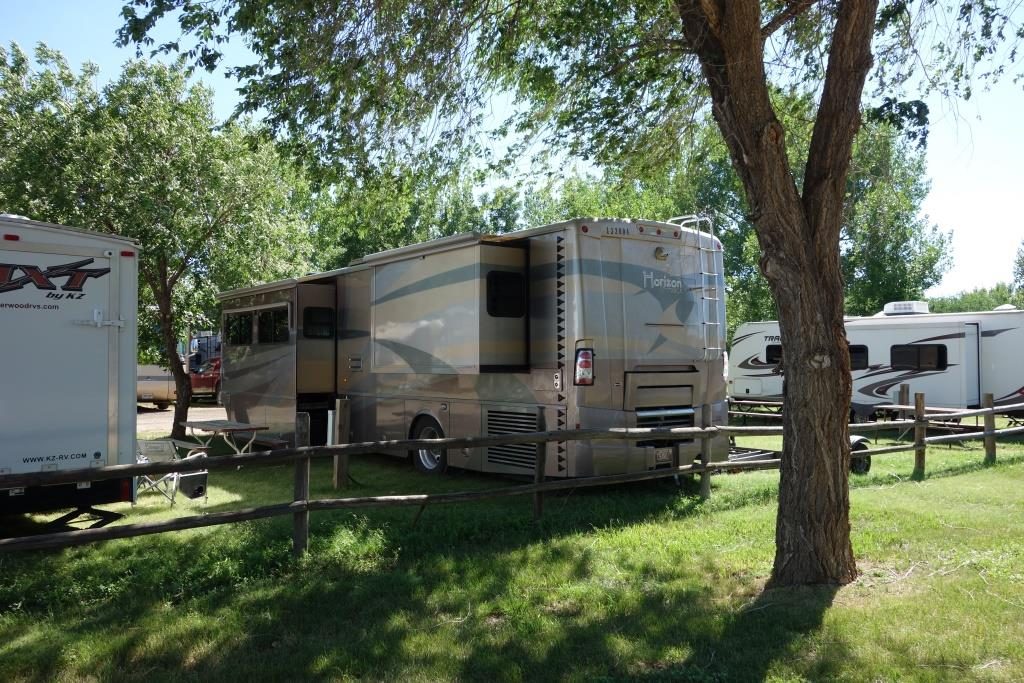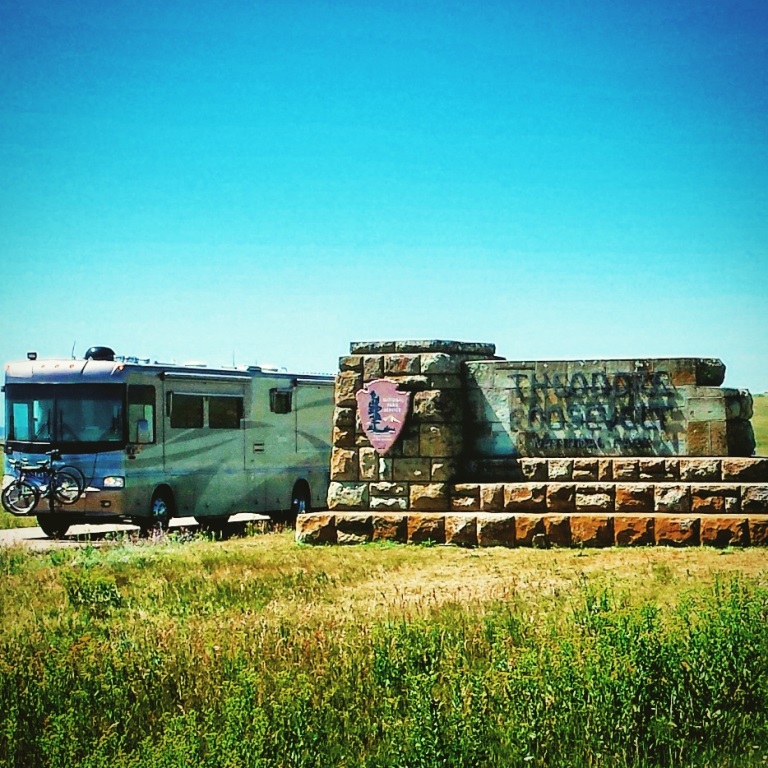 Theodore Roosevelt National Park – South Unit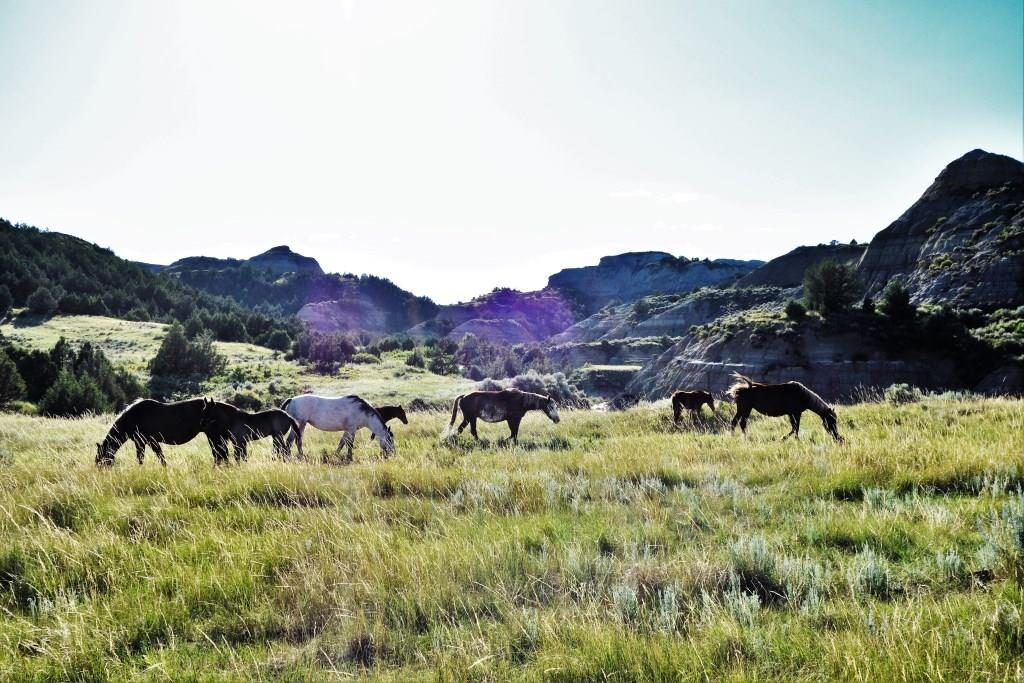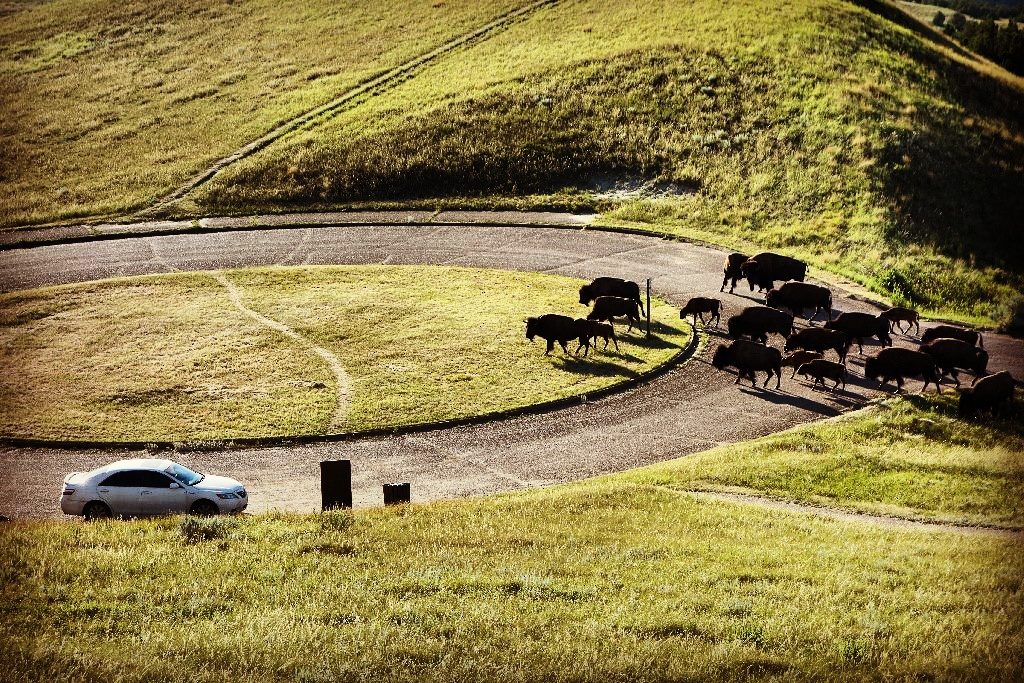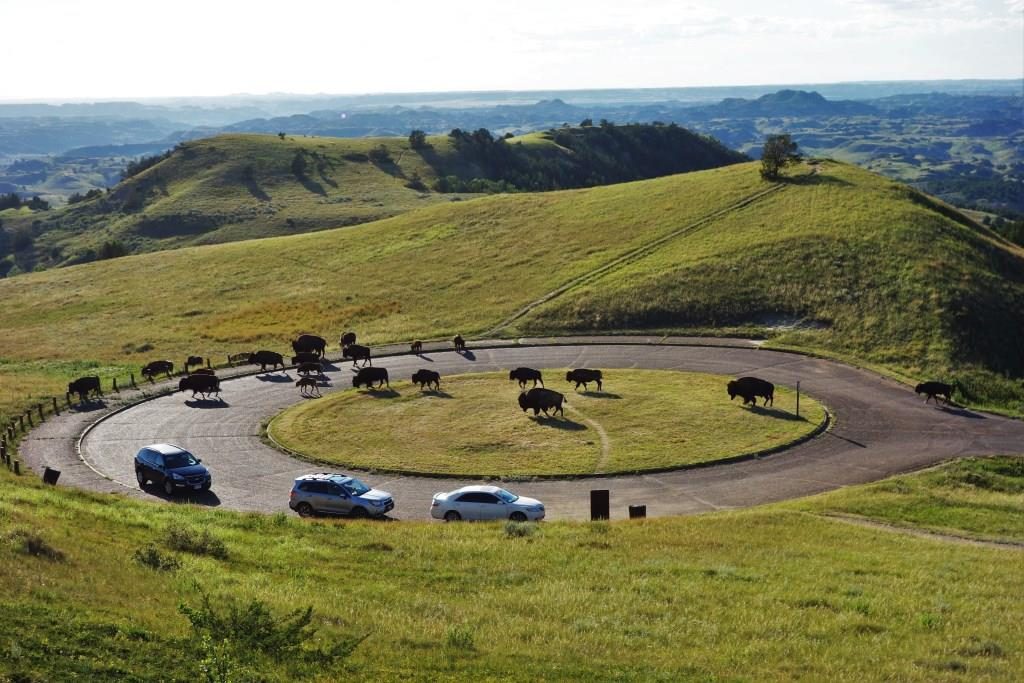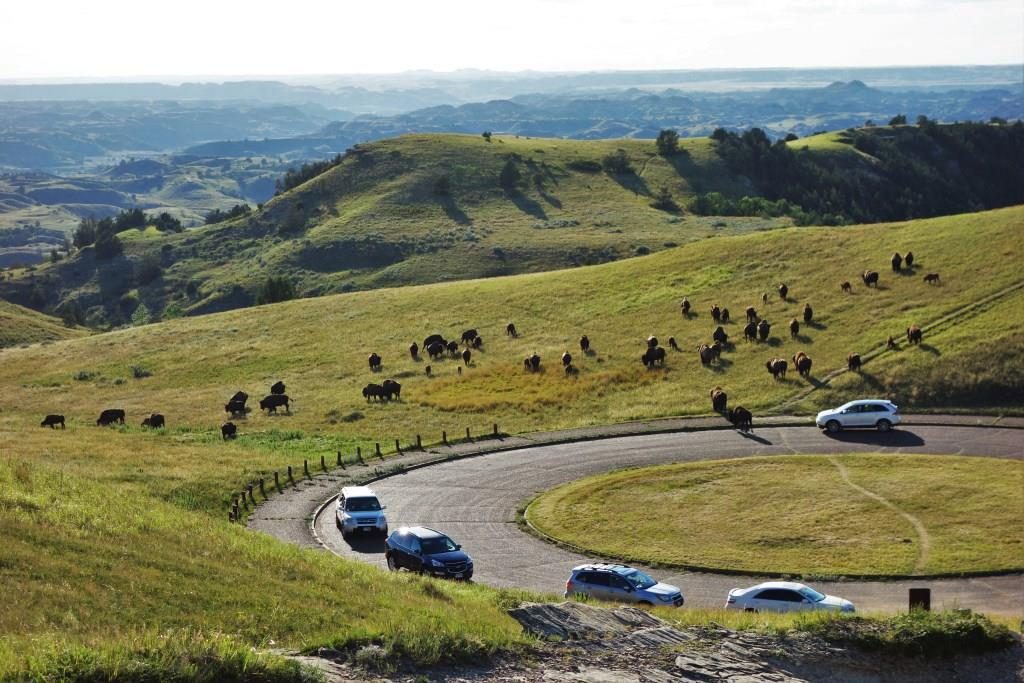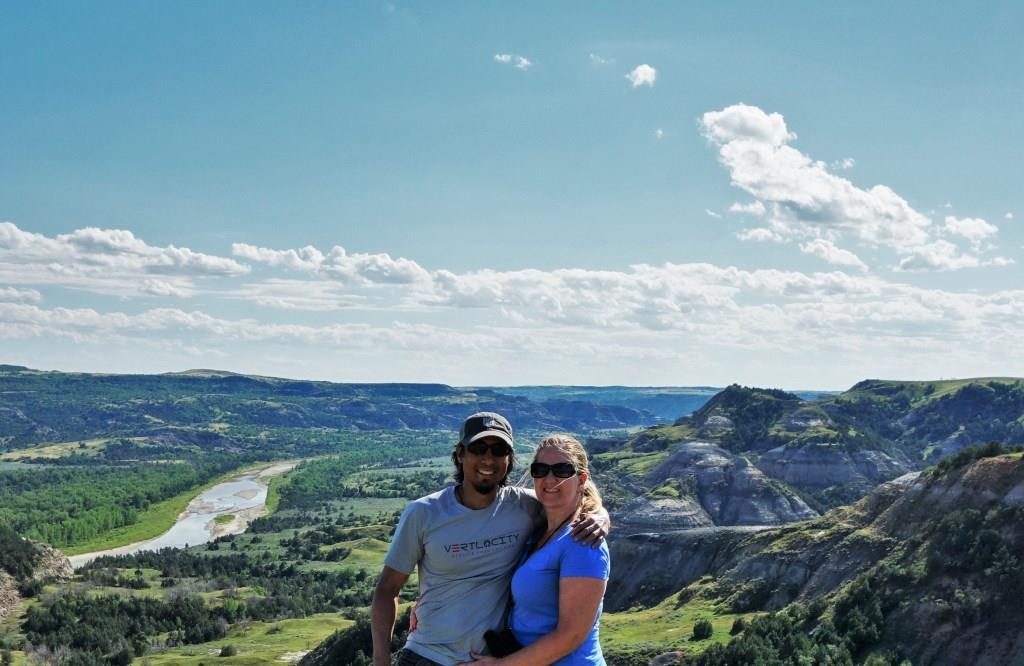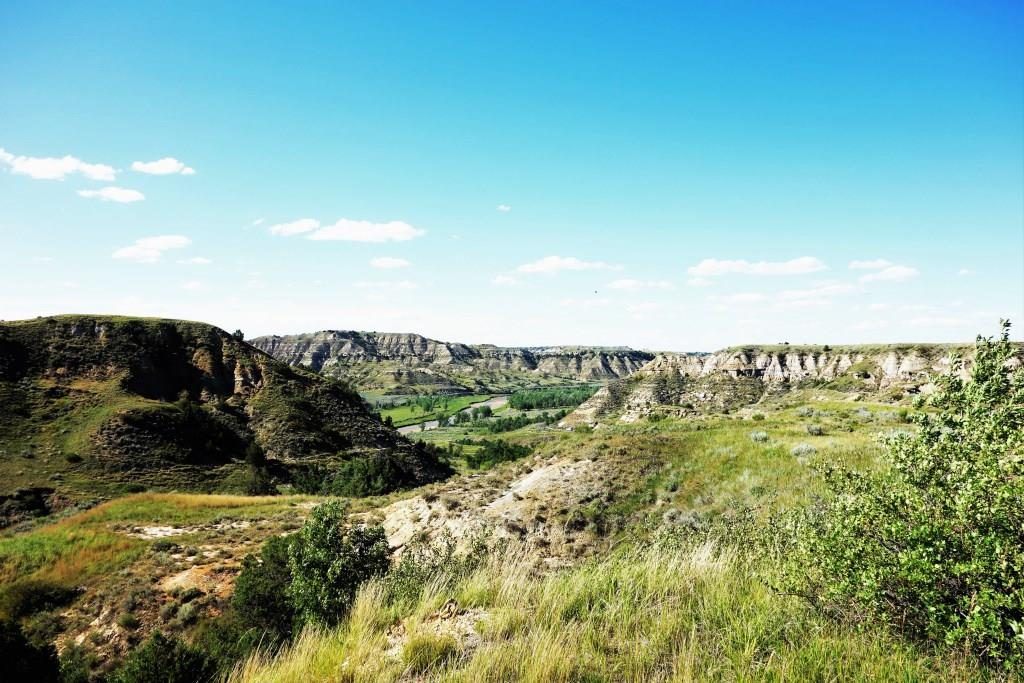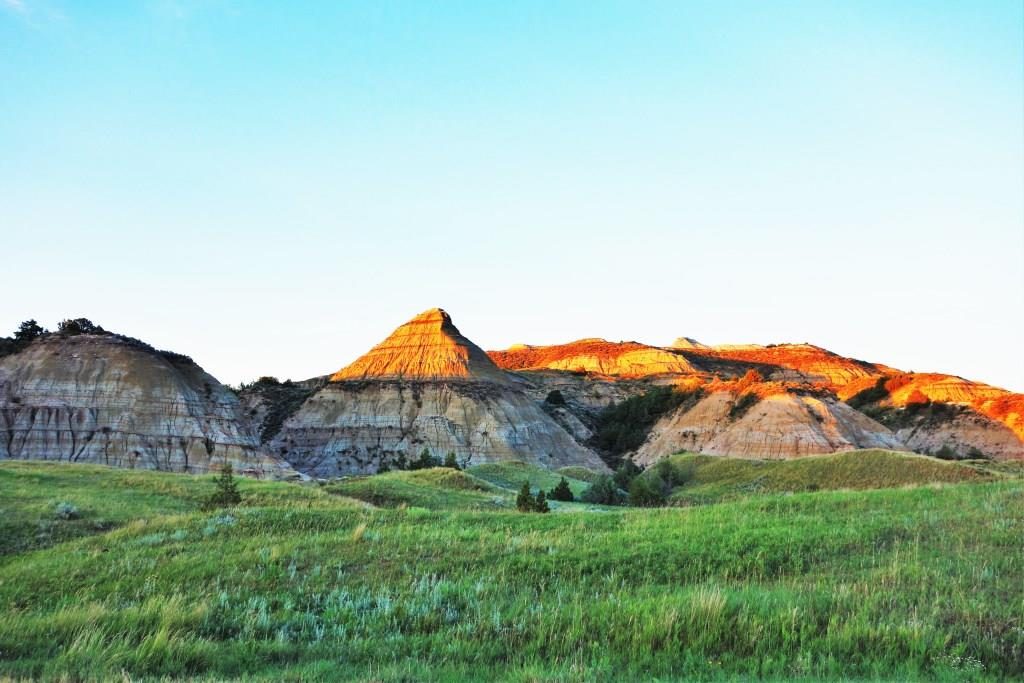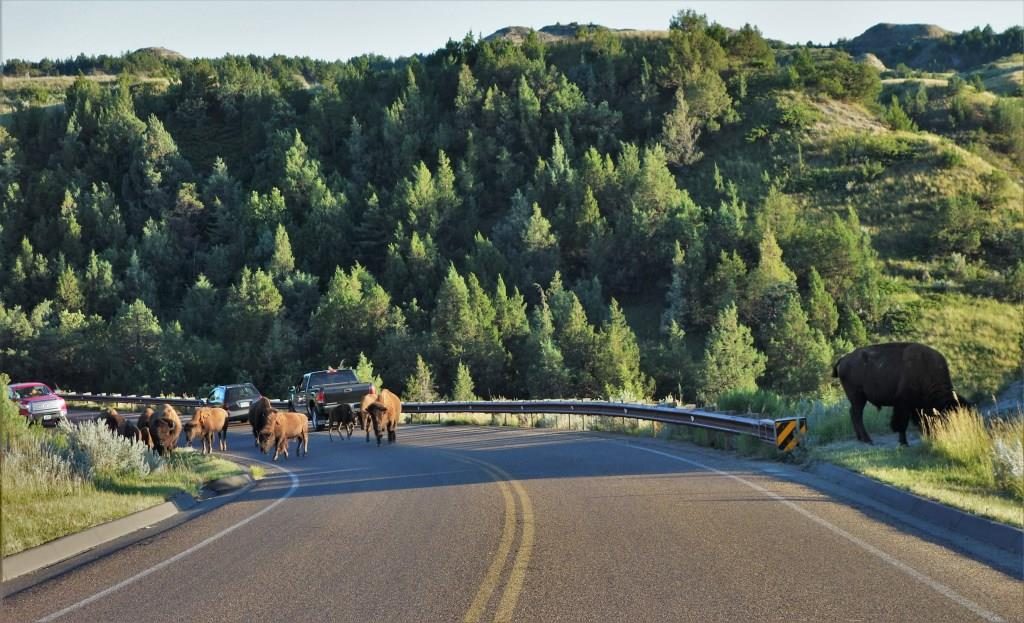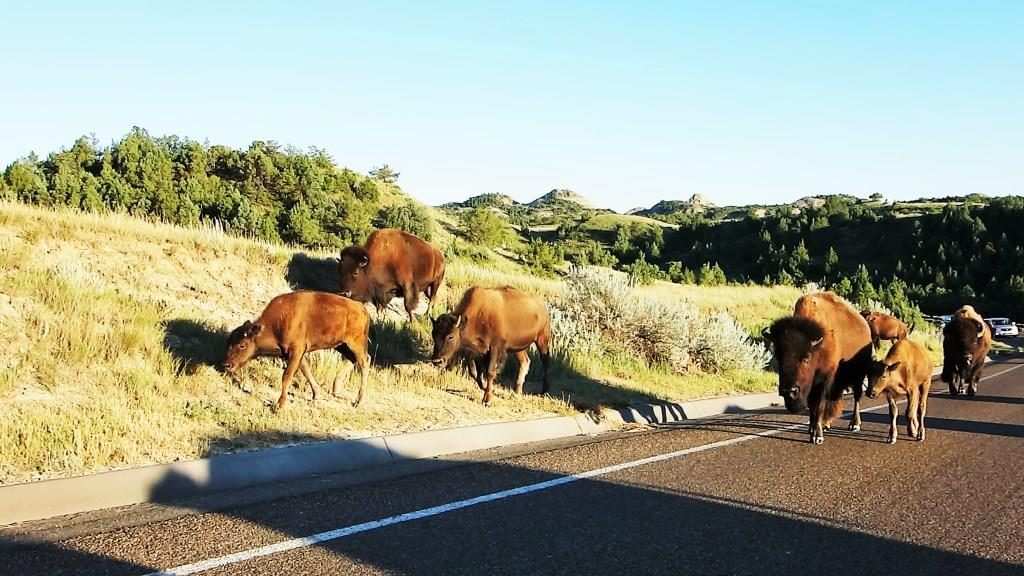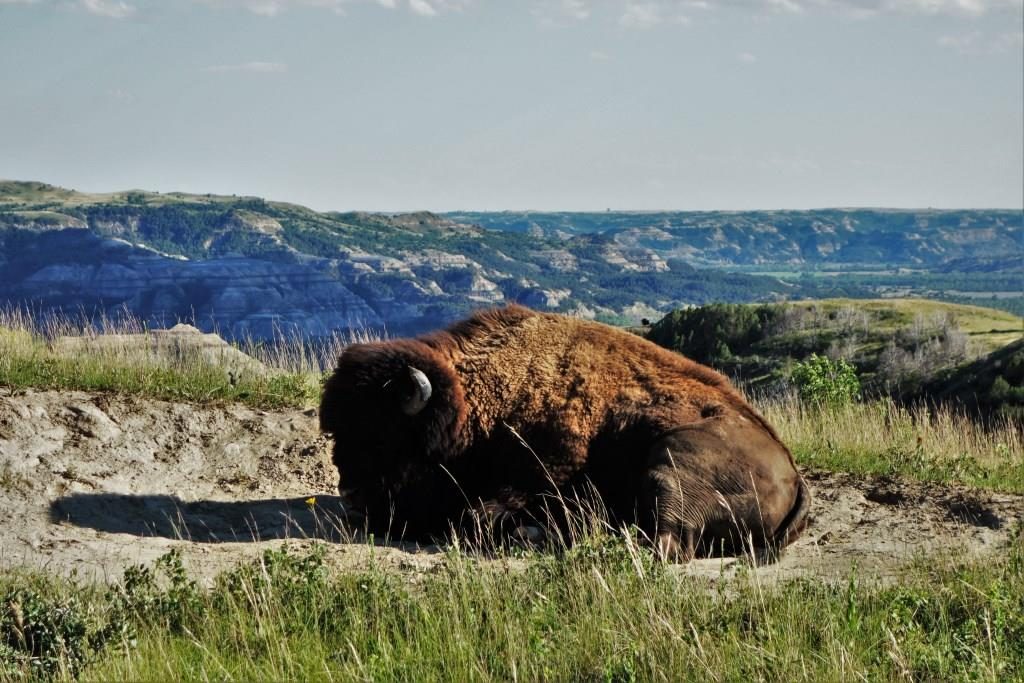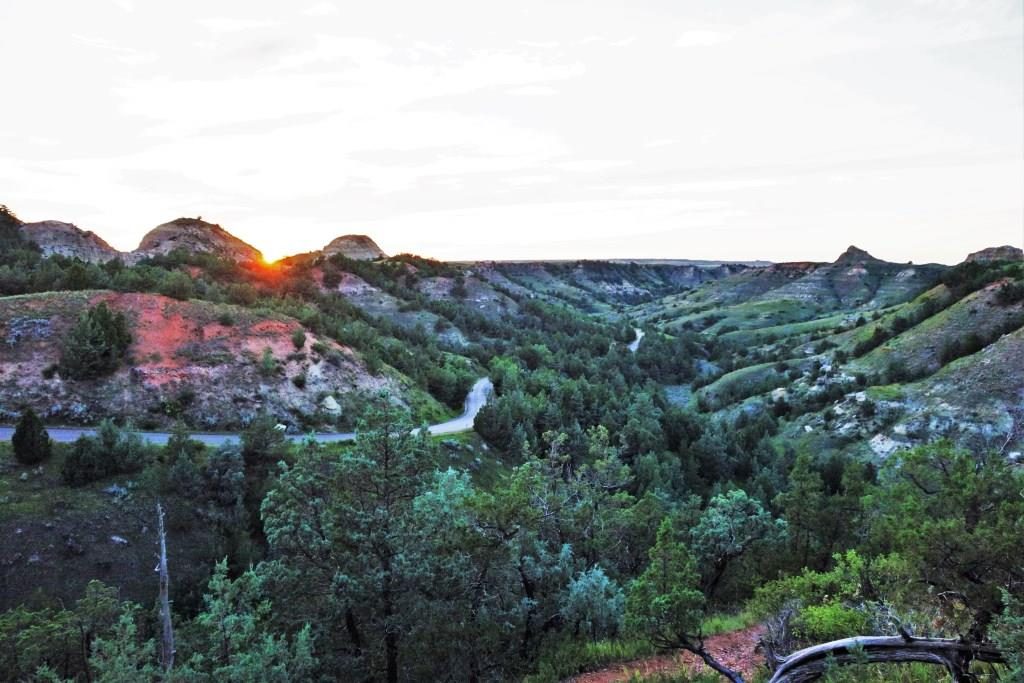 Theodore Roosevelt National Park – North Unit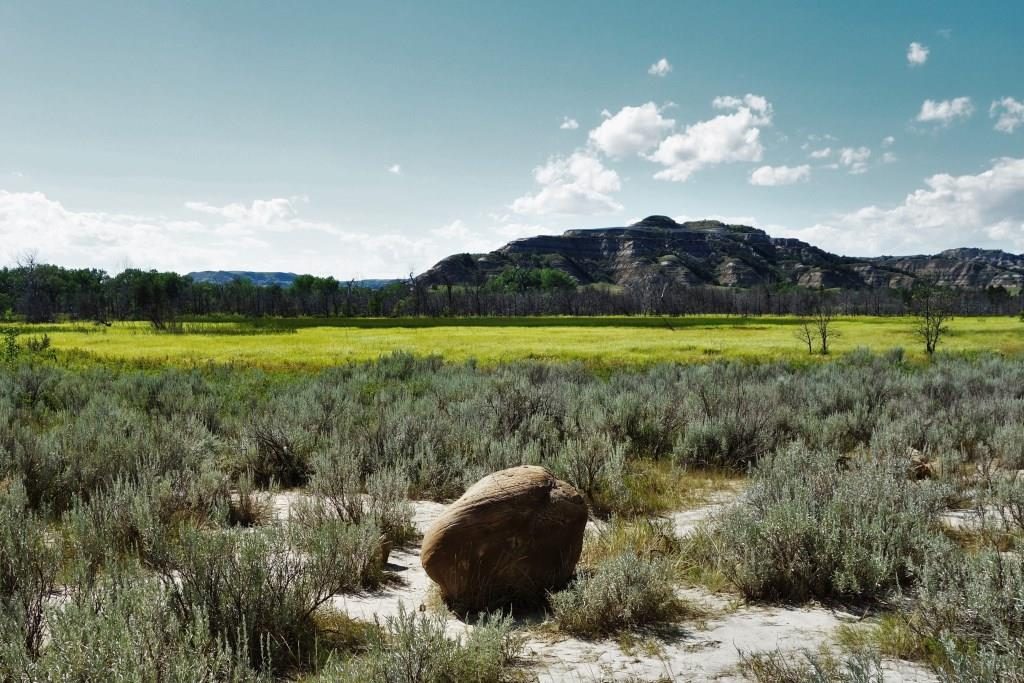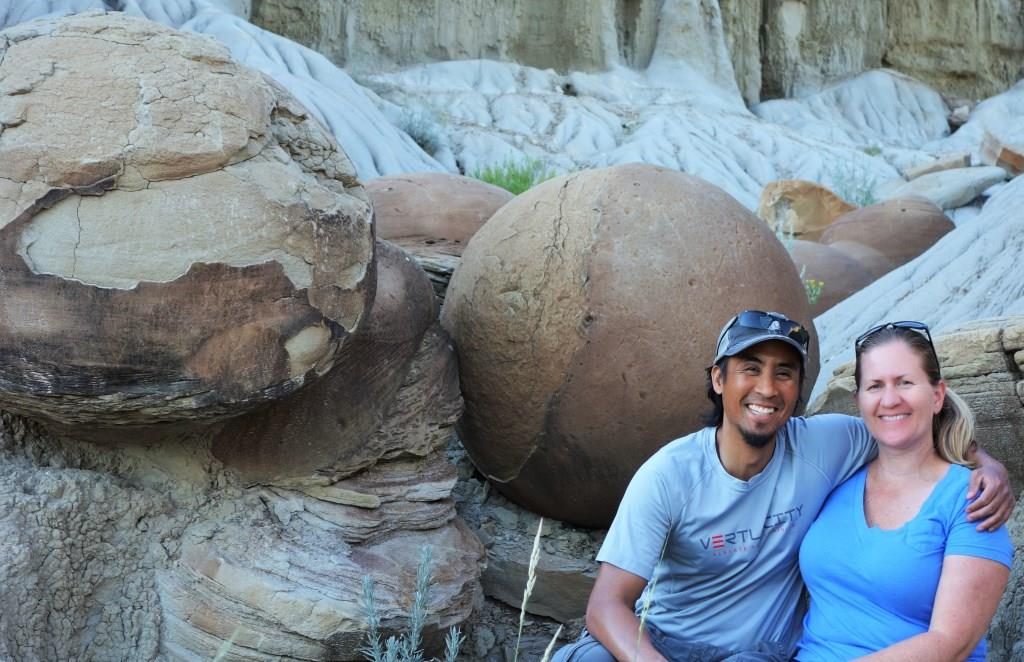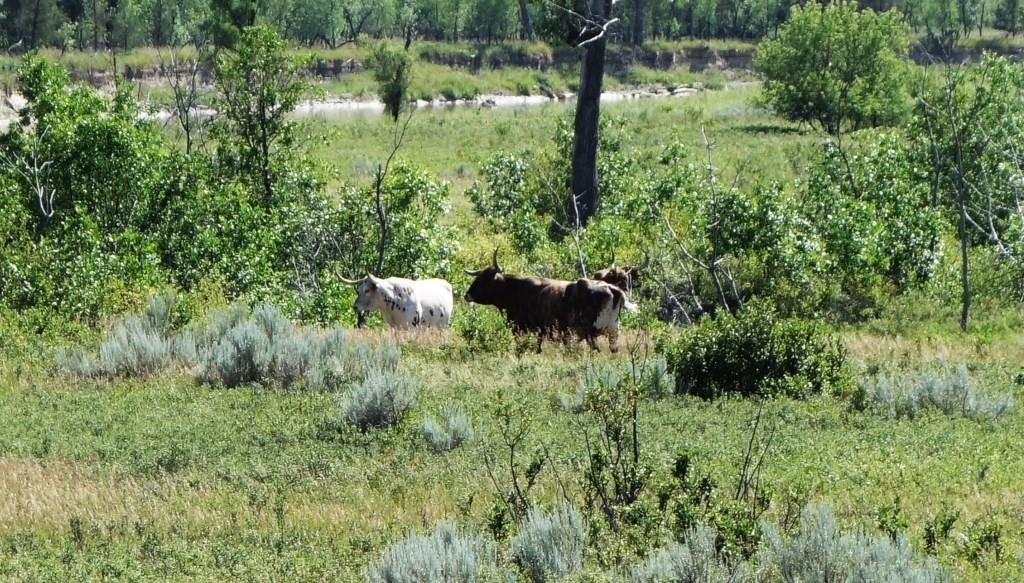 South Dakota
7/25 – We drove 245 miles to the Happy Holiday Resort in Rapid City, South Dakota. We settled into camp and then drove about 30 minutes to Mt. Rushmore for the nighttime lighting ceremony. The ceremony included a film outlining the incredible amount of work and dedication that went into completing the monument, as well as the reasons for choosing the four faces. After the lighting of the monument, all military personal, active and retired, were invited on stage for recognition and to help take down the flag. It was a very moving experience and a must see for anyone visiting Rushmore.
7/26 –Stormy skies made for some absolutely spectacular views at Badlands National Park. We were surprised by the incredible beauty we found at this park.
7/27 – Another day, another national park. We completed the 1.5 hour ranger-led Fairgrounds Cave Tour at Wind Cave National Park. The tour winds through the upper and middle layers of the cave and showcases large sections of boxwork, popcorn and frostwork which was different from other caves we have toured. We headed back toward camp and decided to stop by Mt. Rushmore one more time. We watched another educational film and just enjoyed taking in the awesome monument.
7/28 – We packed up and headed northwest for 114 miles to Devils Tower in Wyoming.
Mt. Rushmore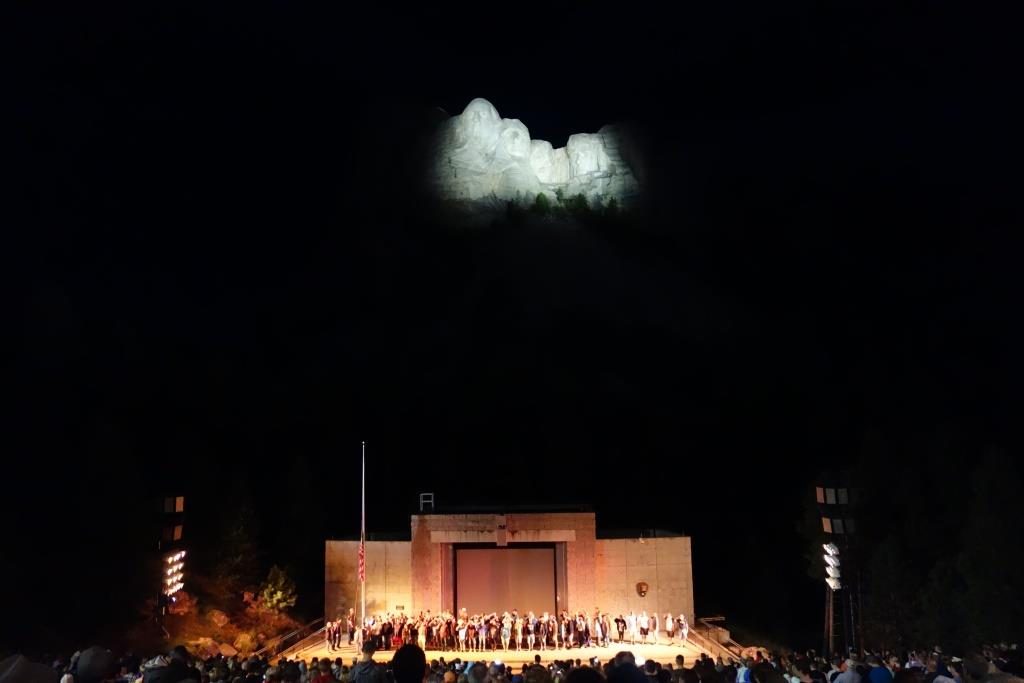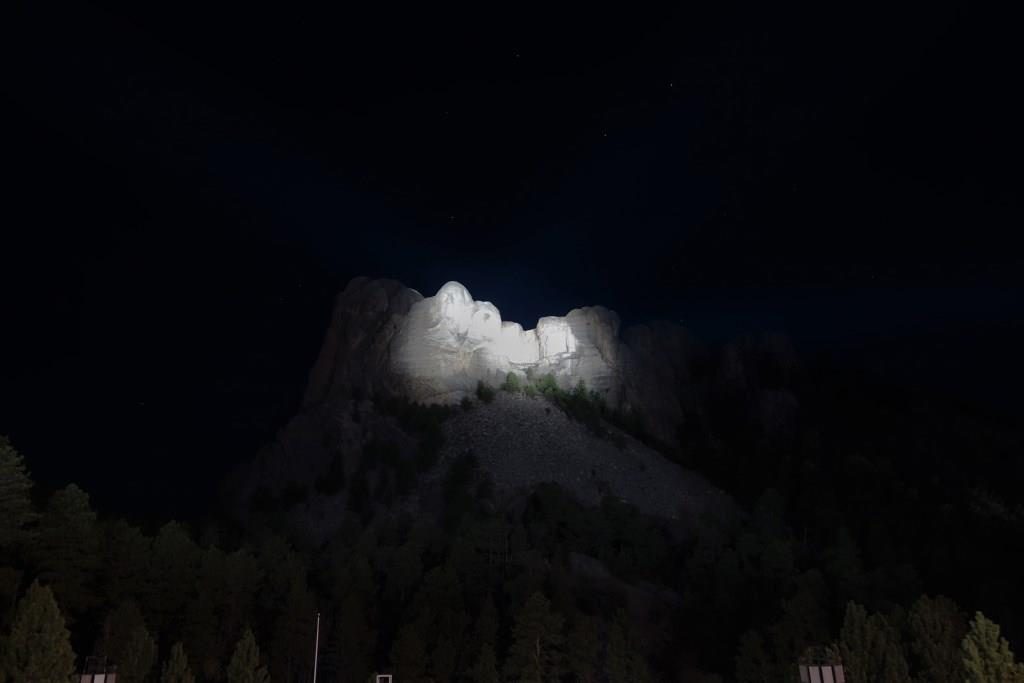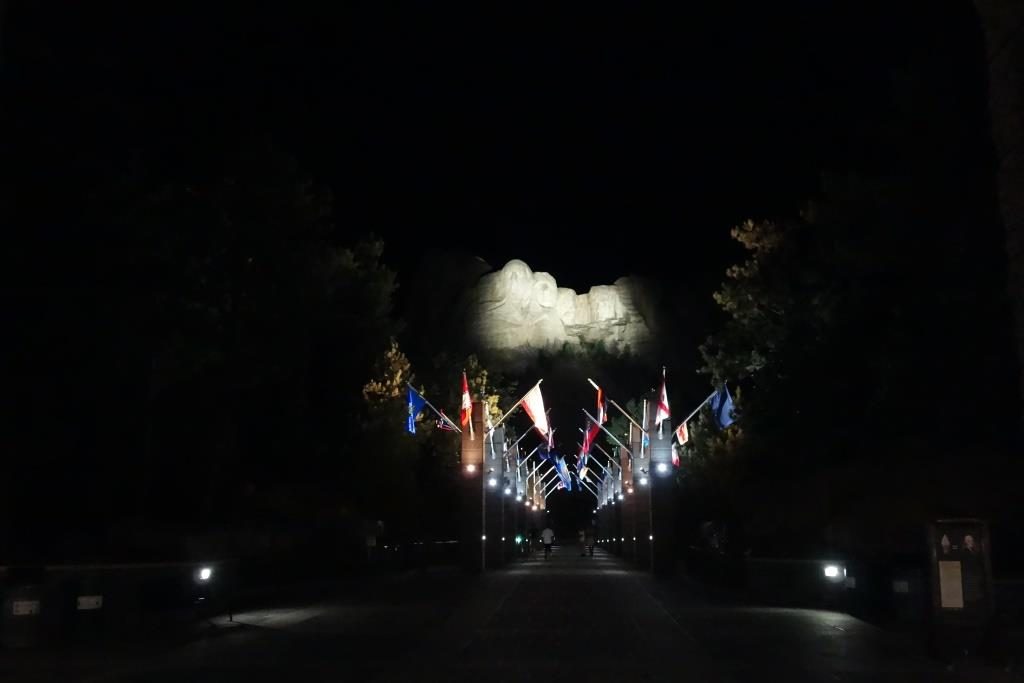 Wind Cave National Park/Custer State Park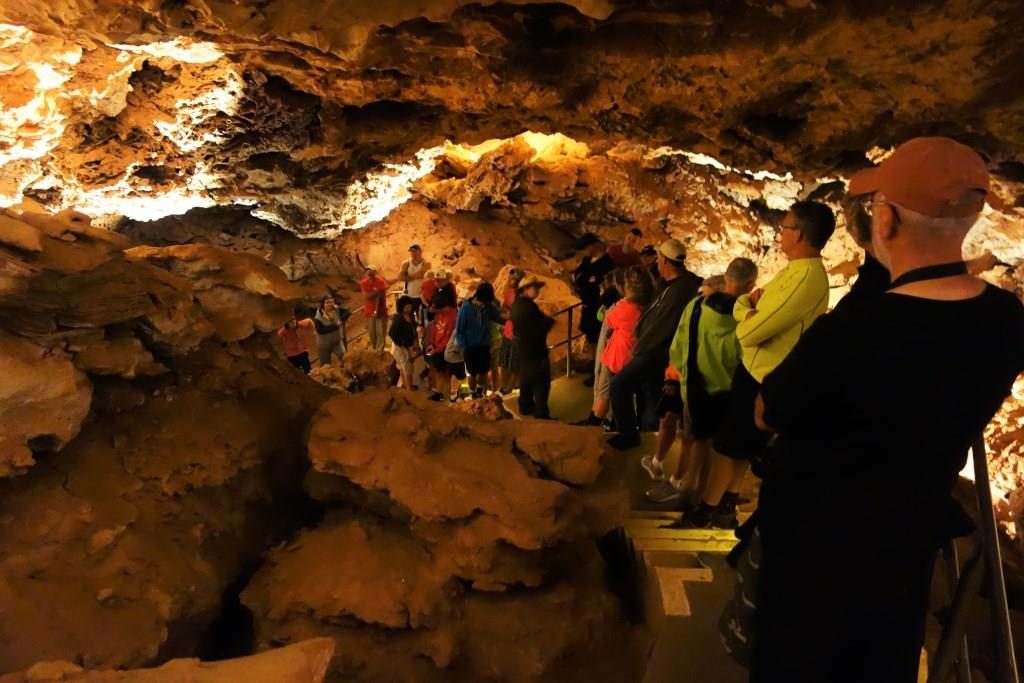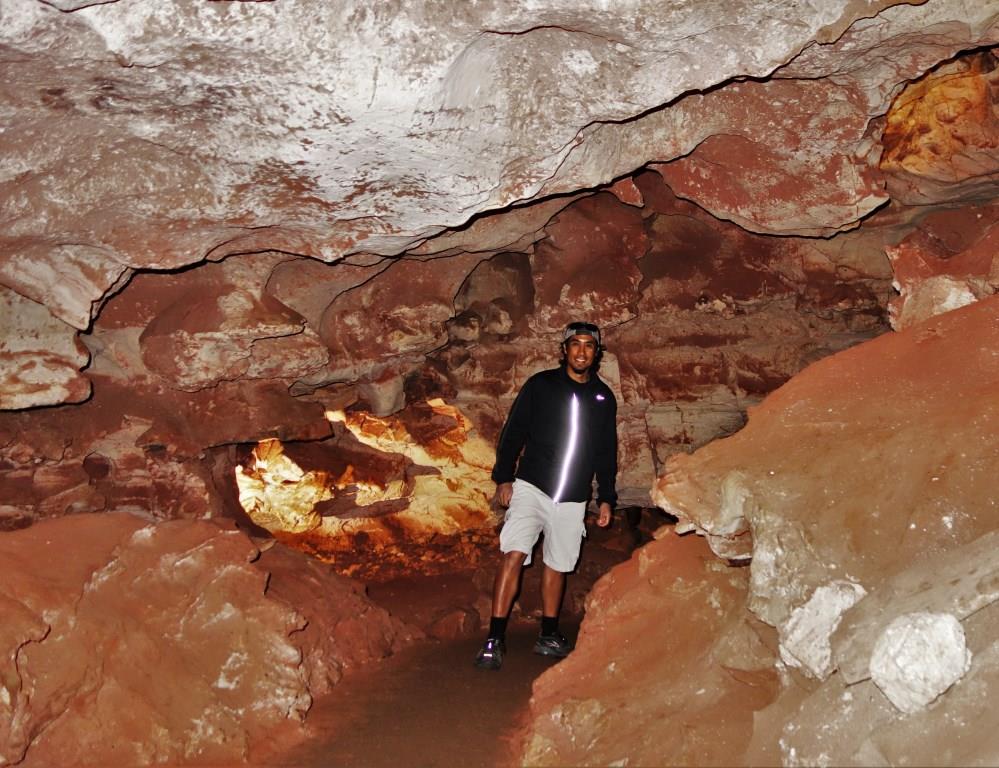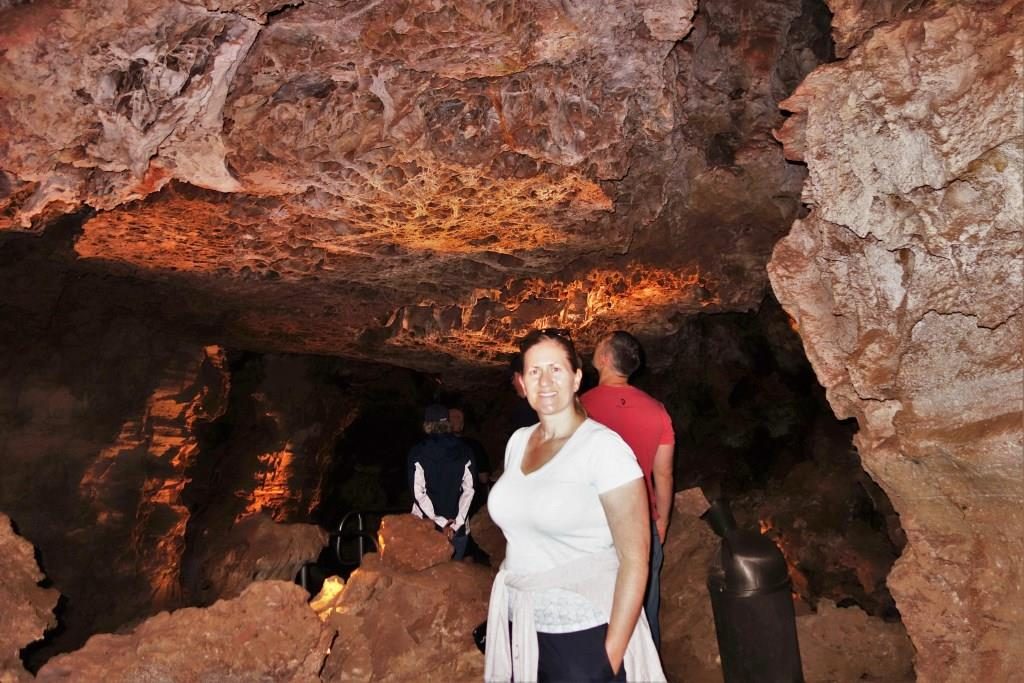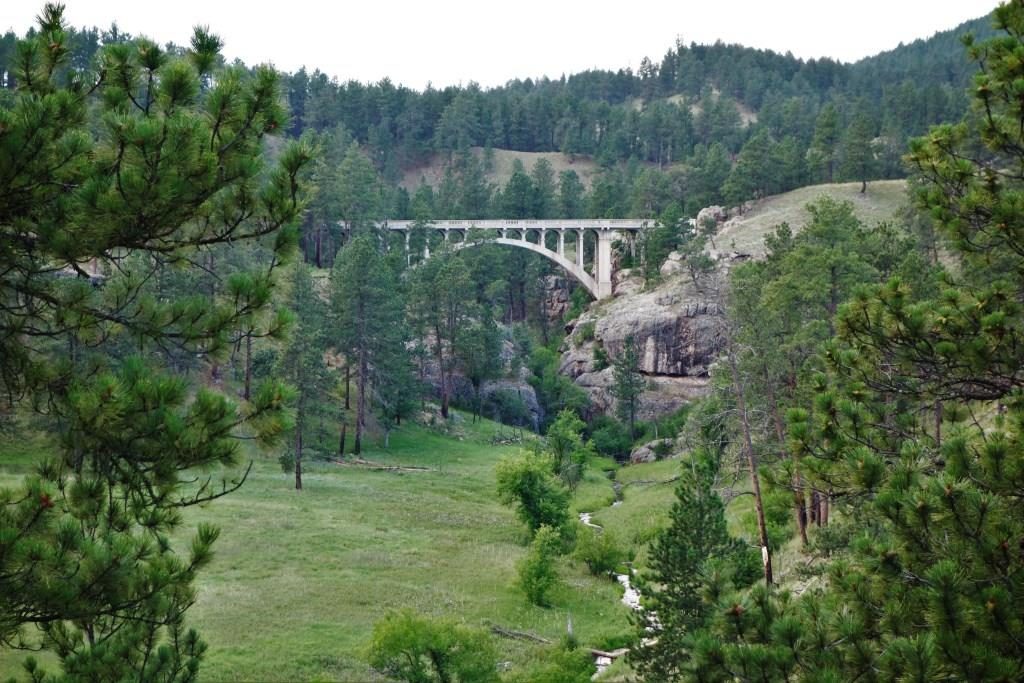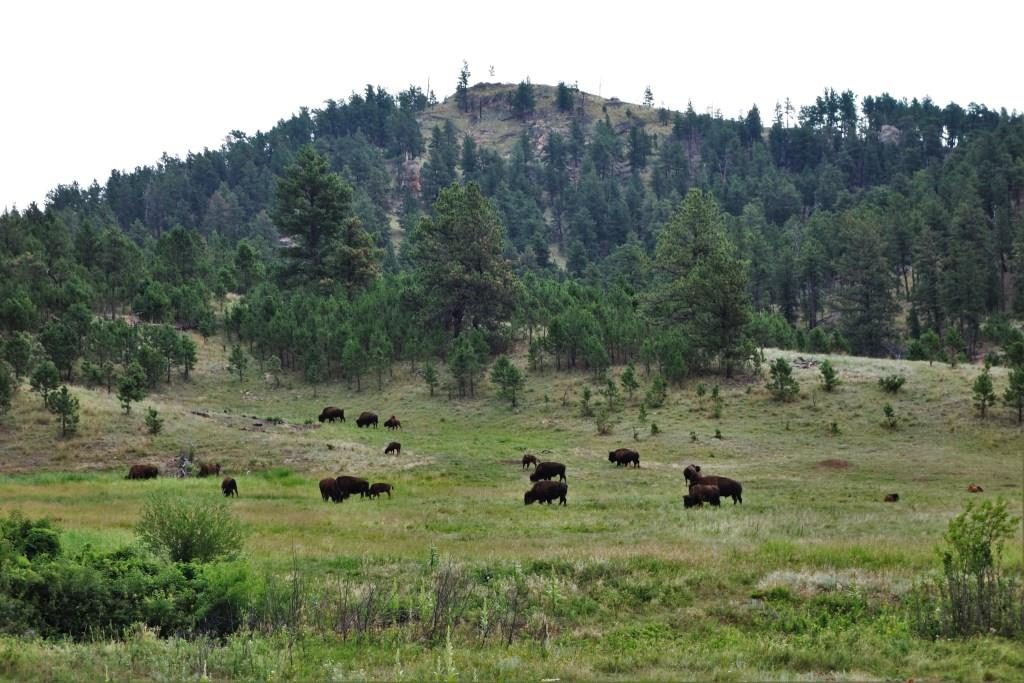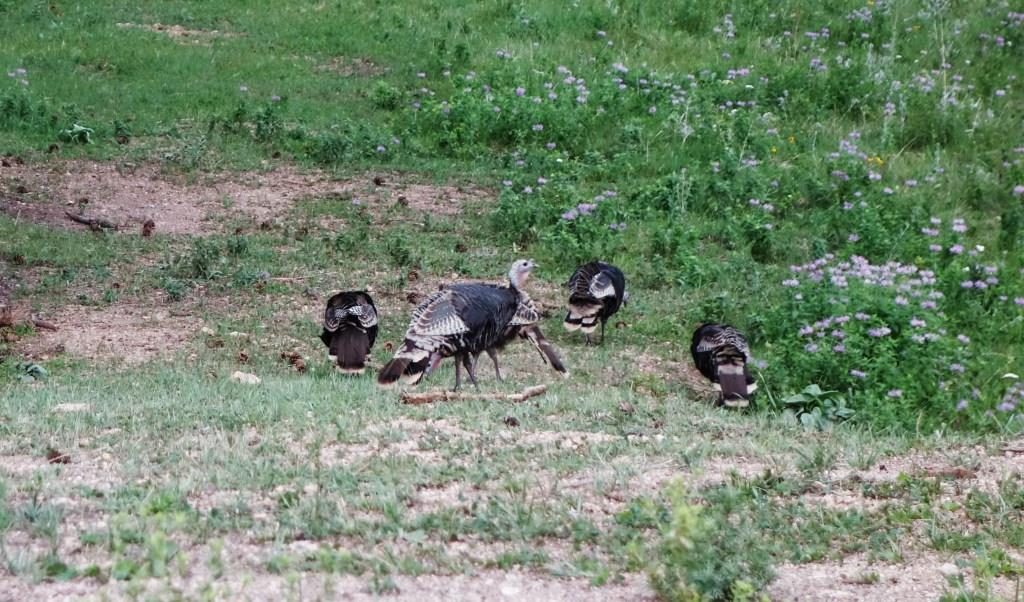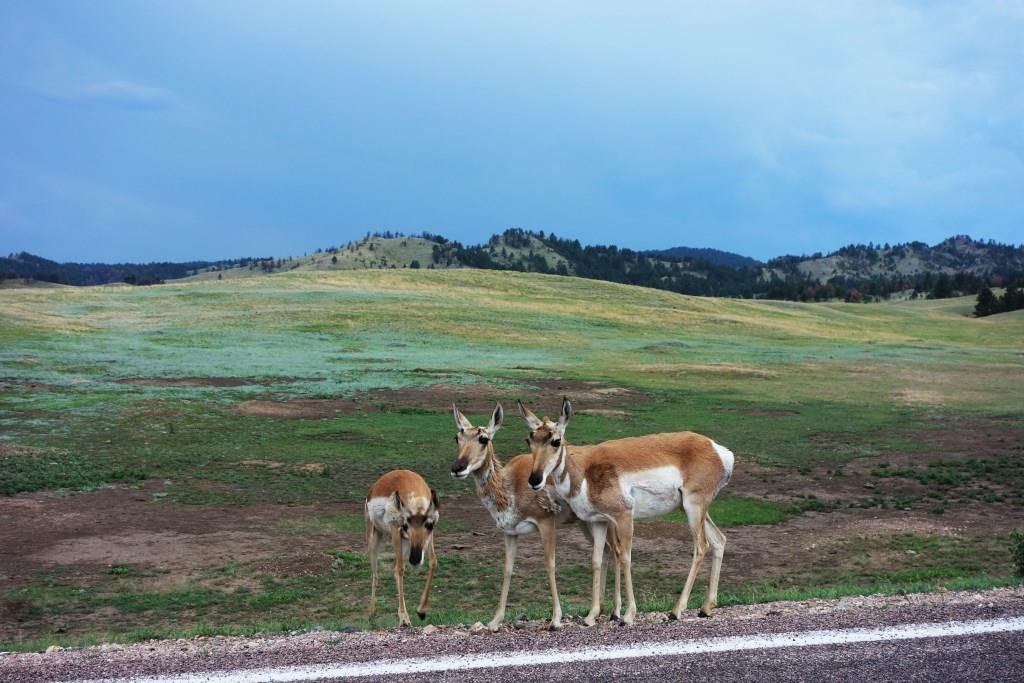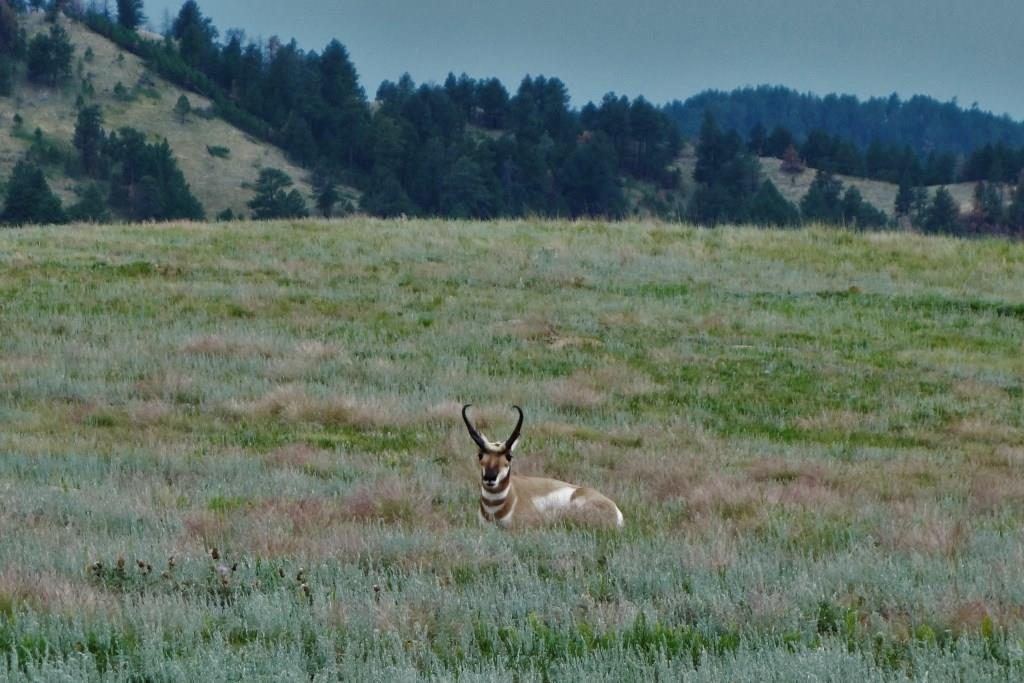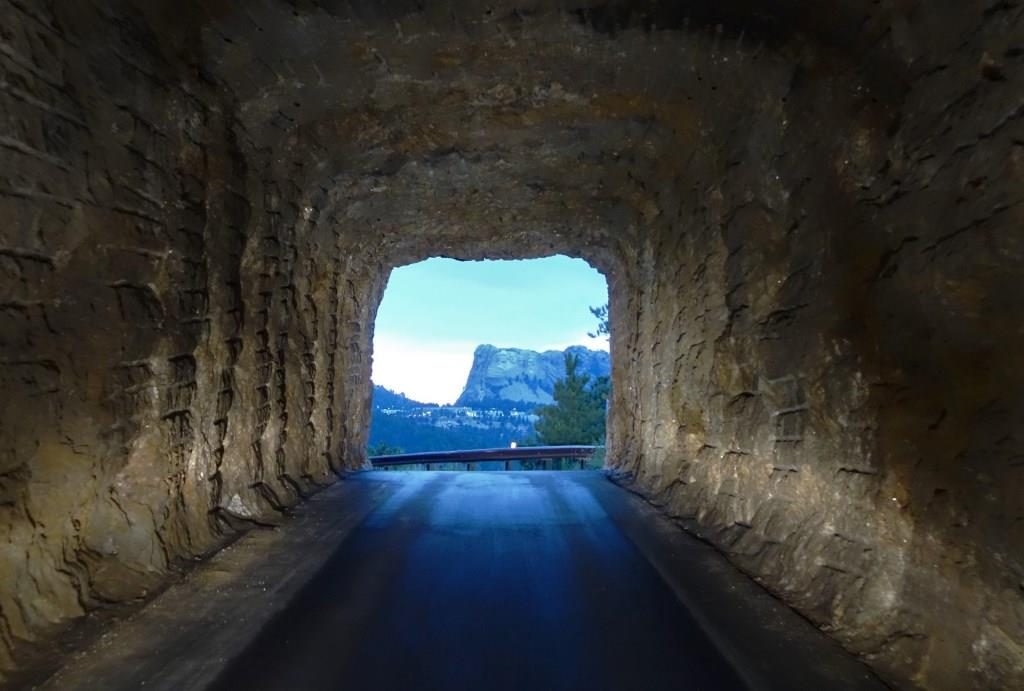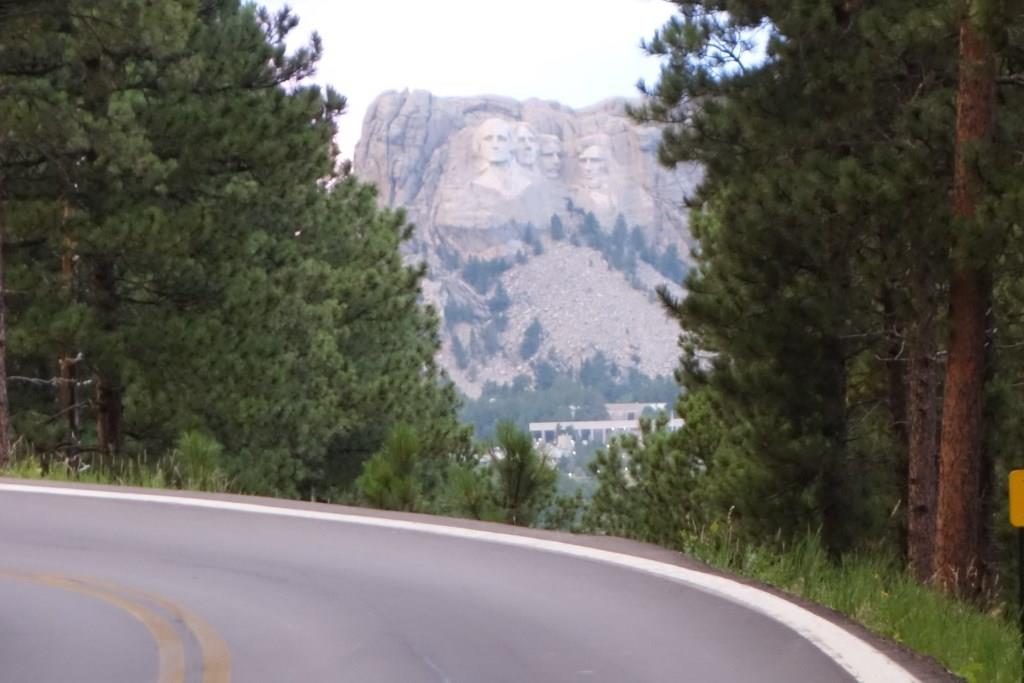 Badlands National Park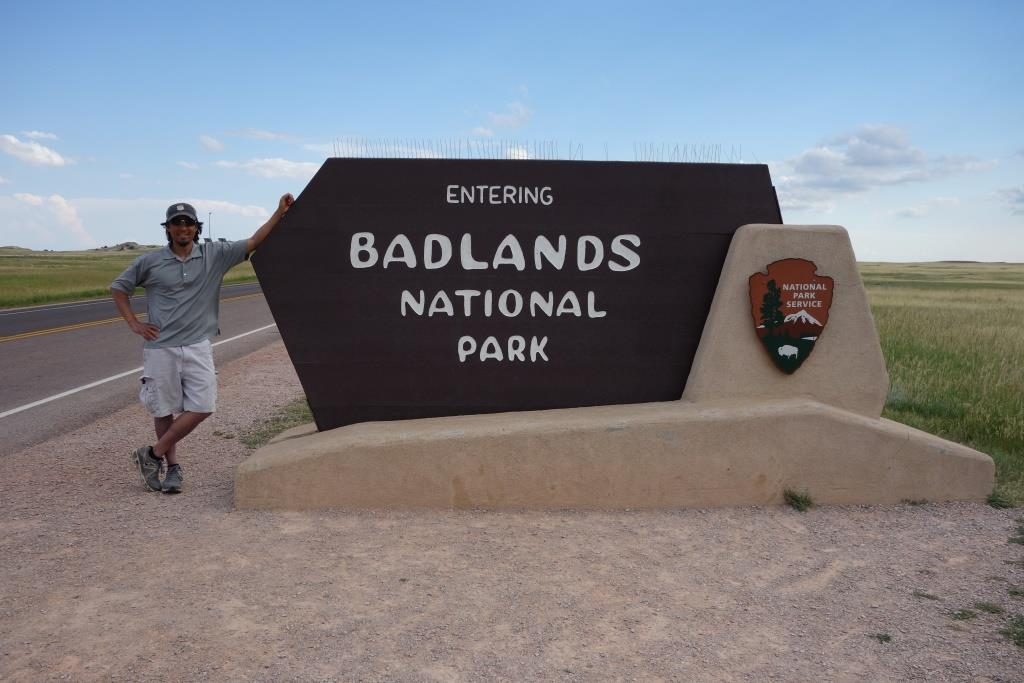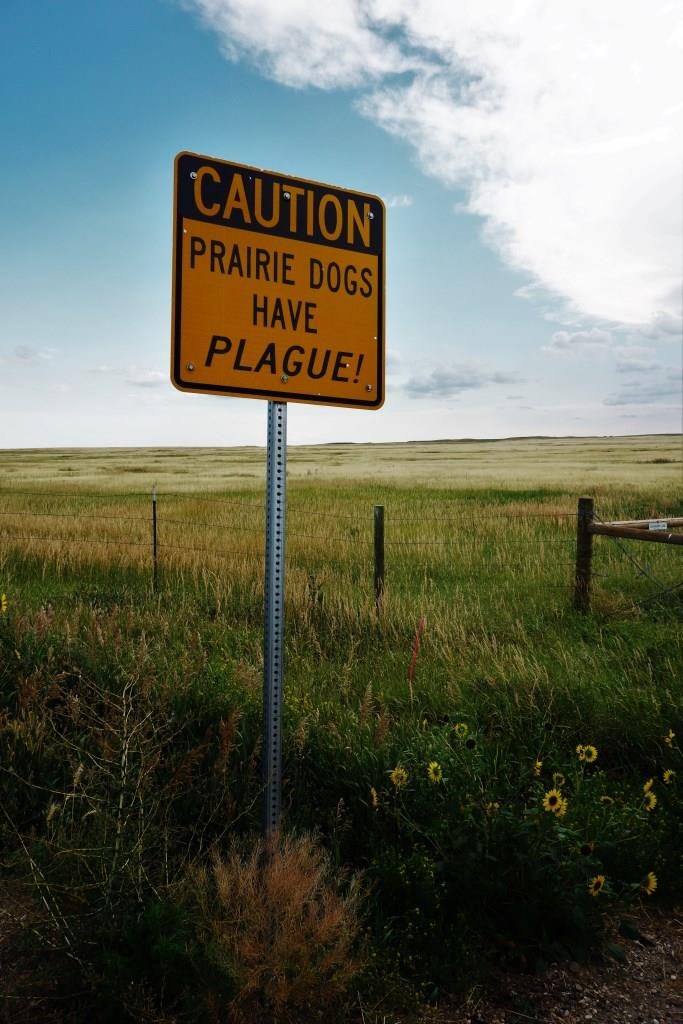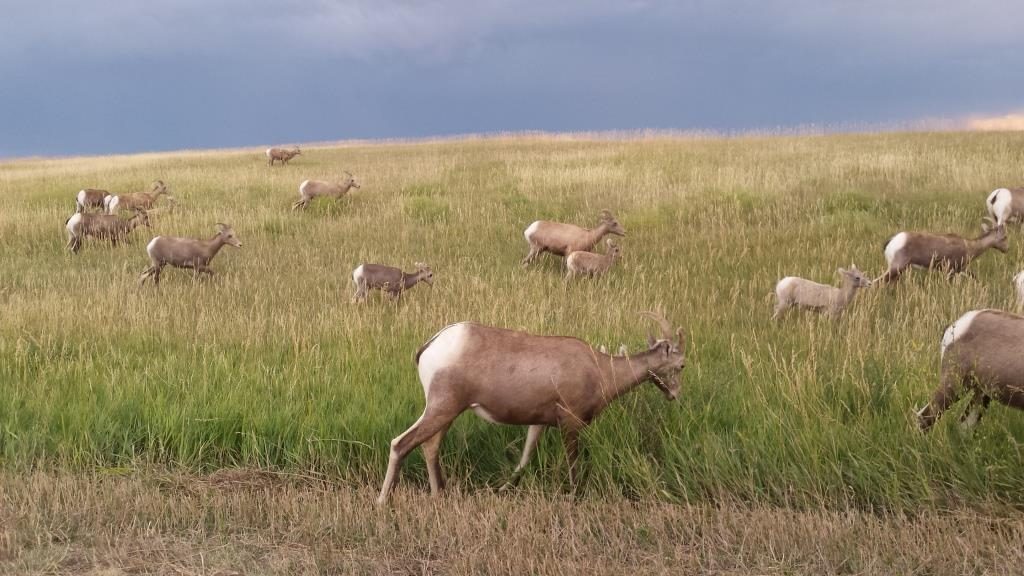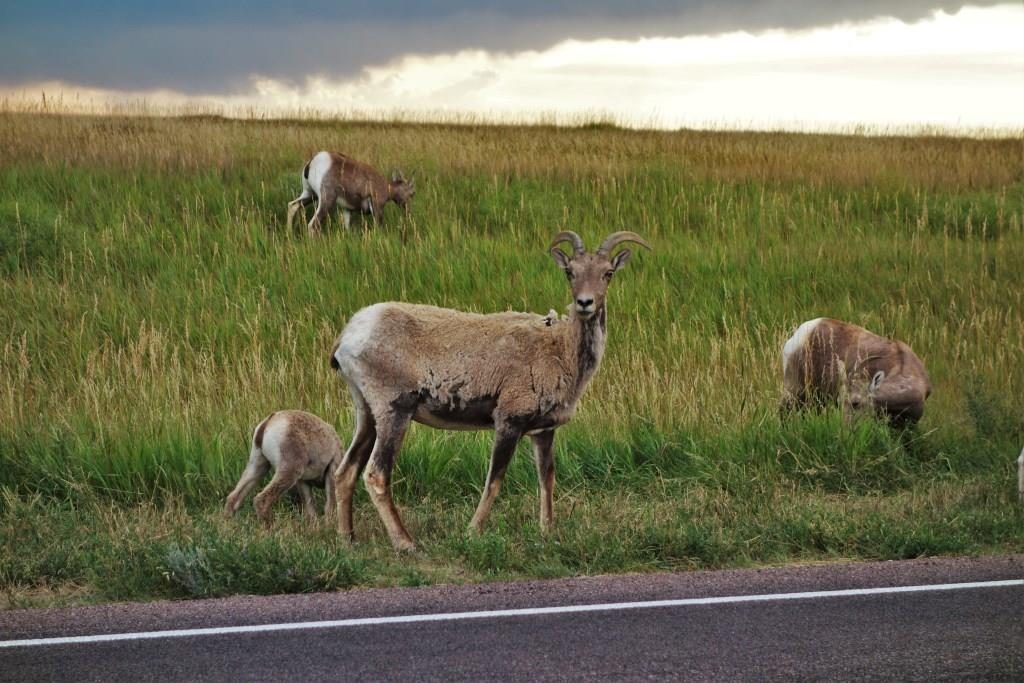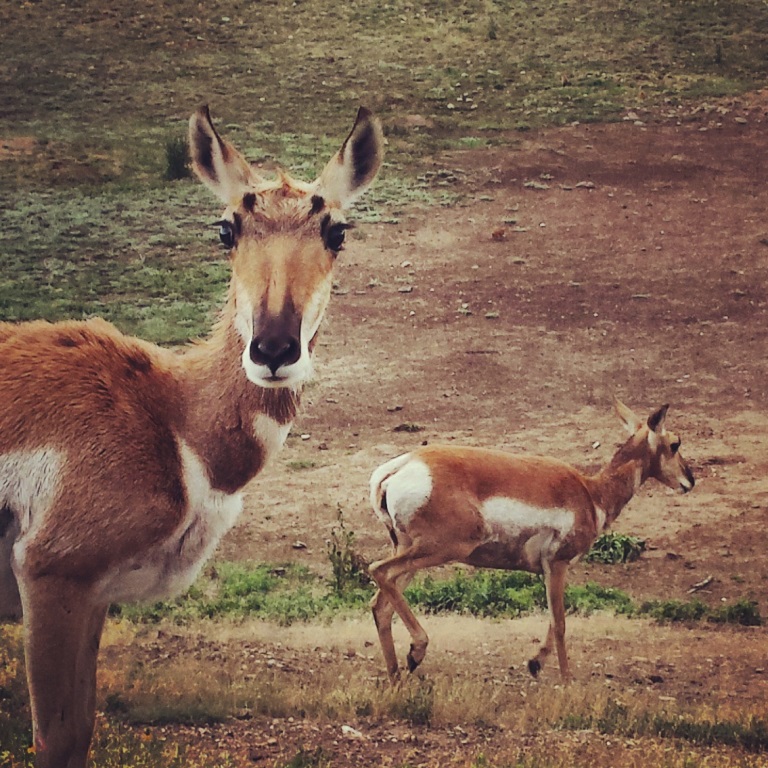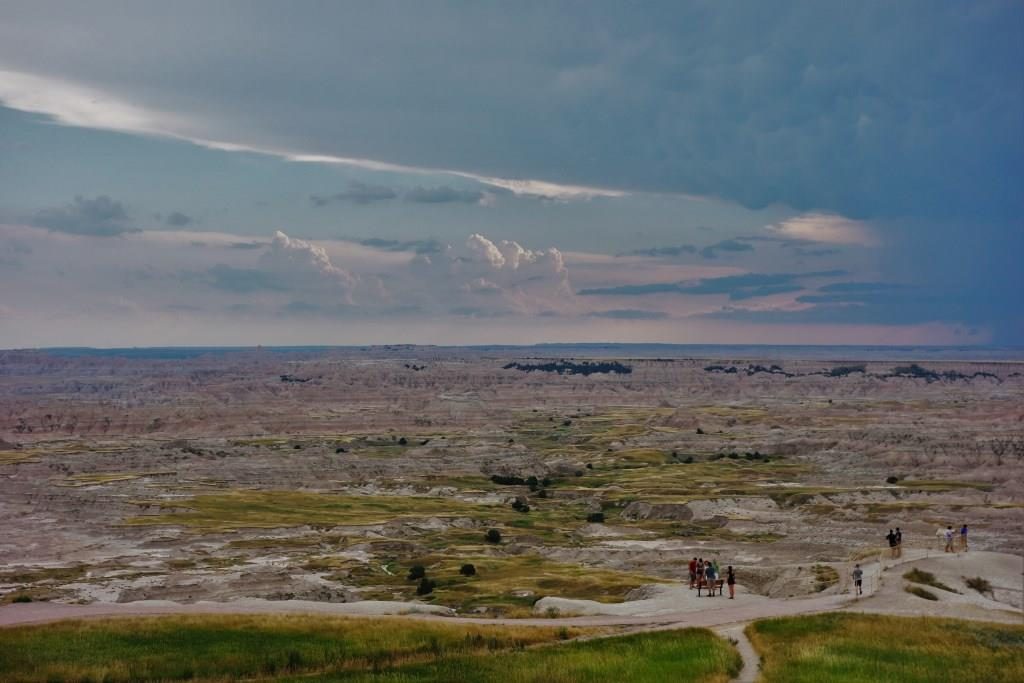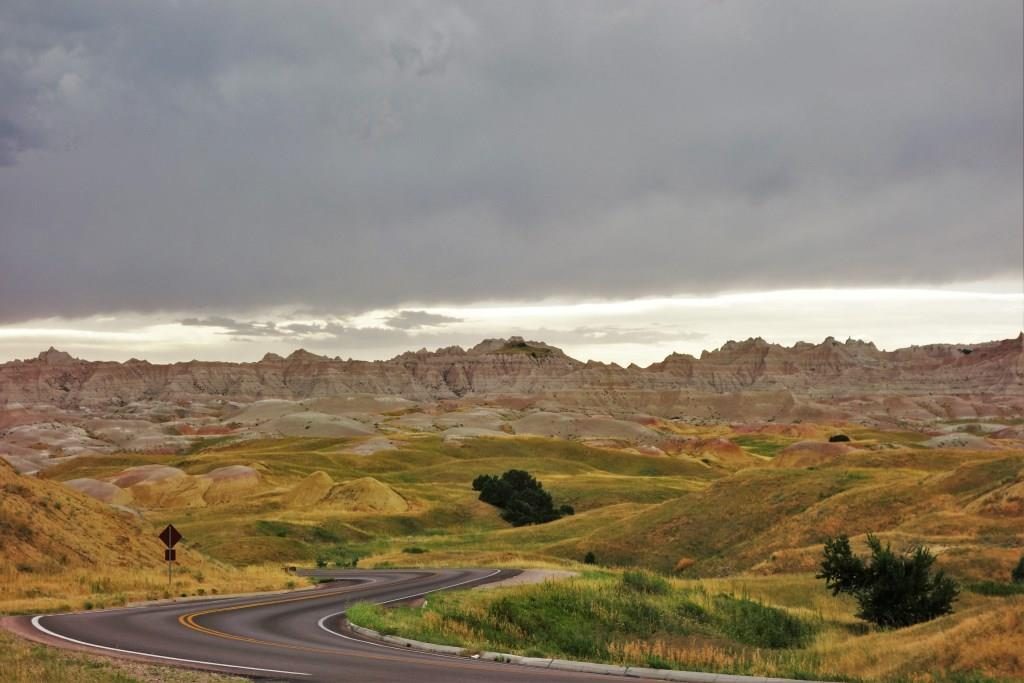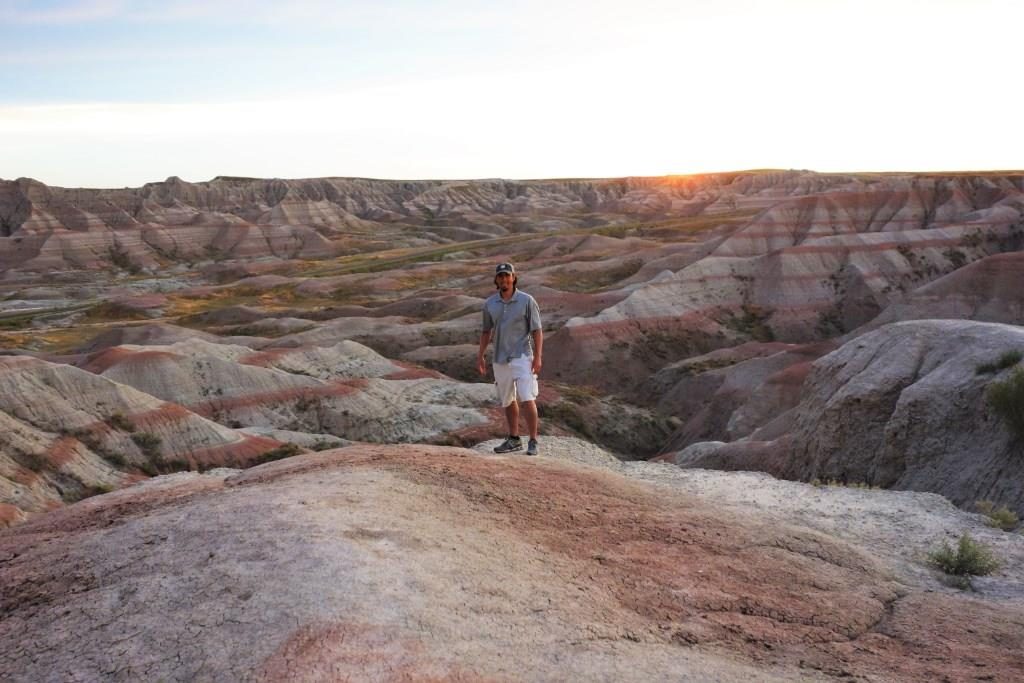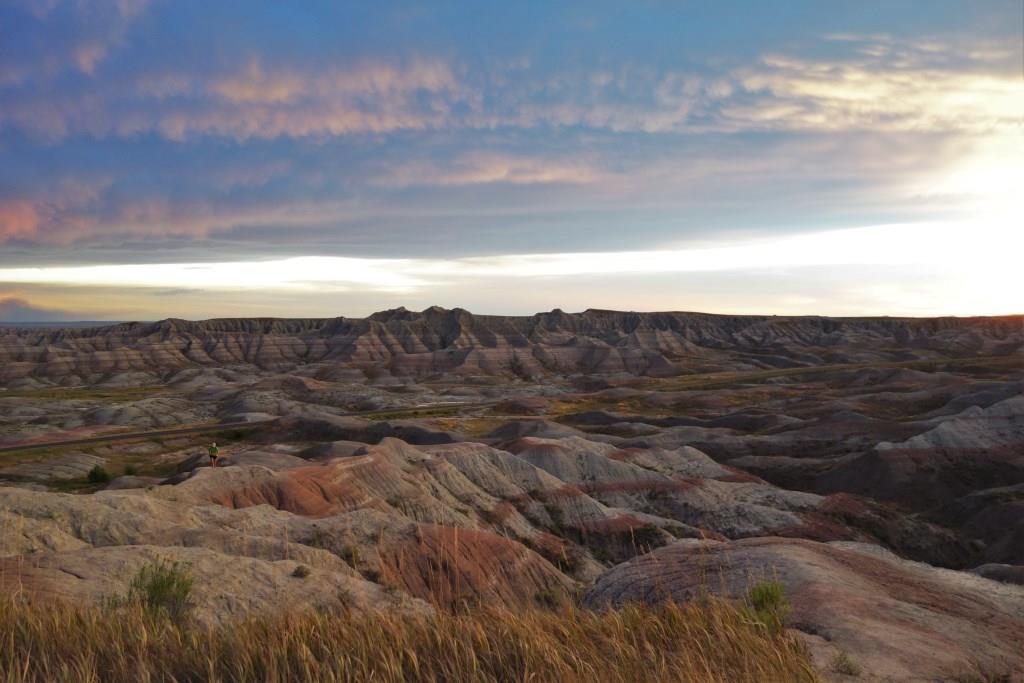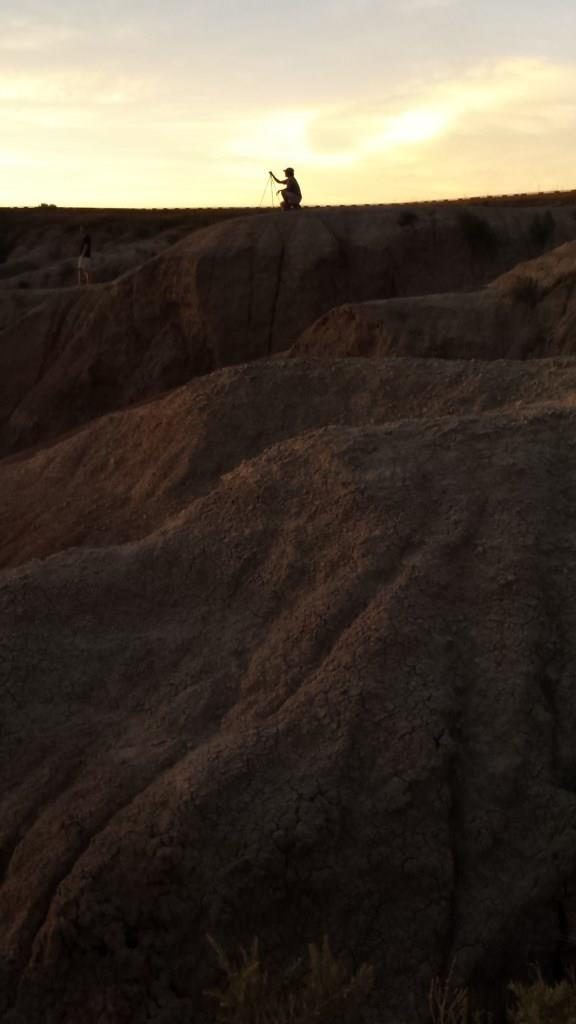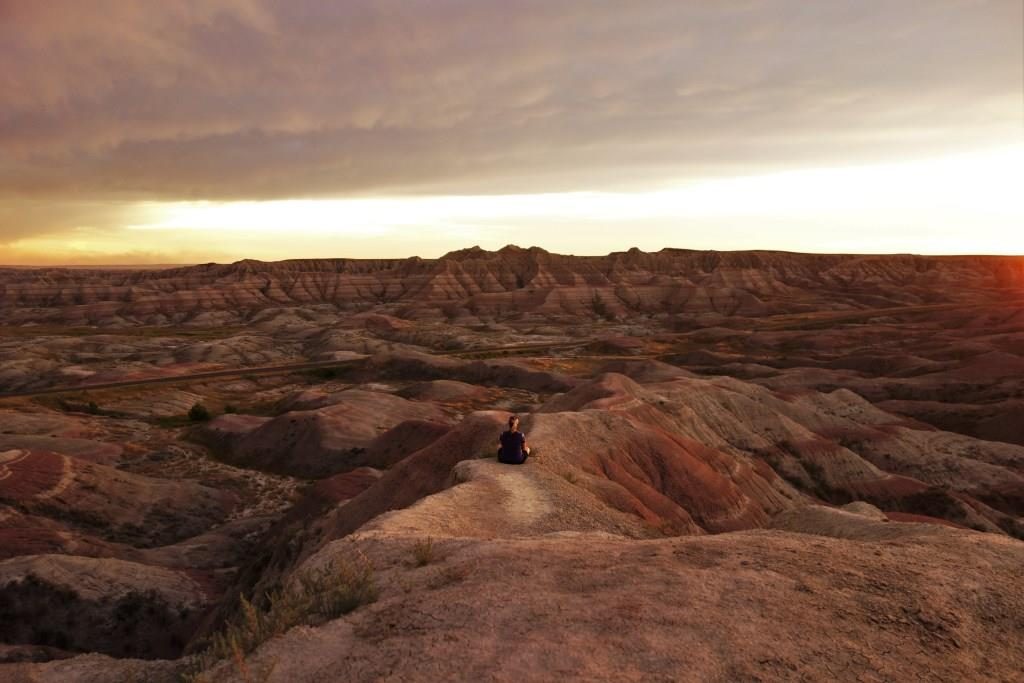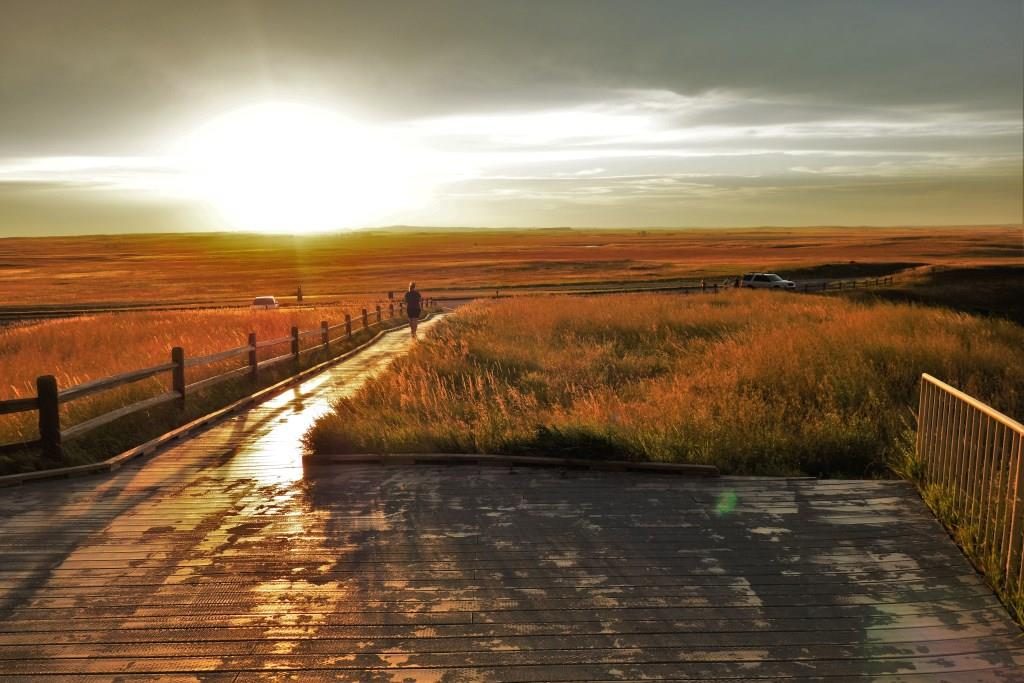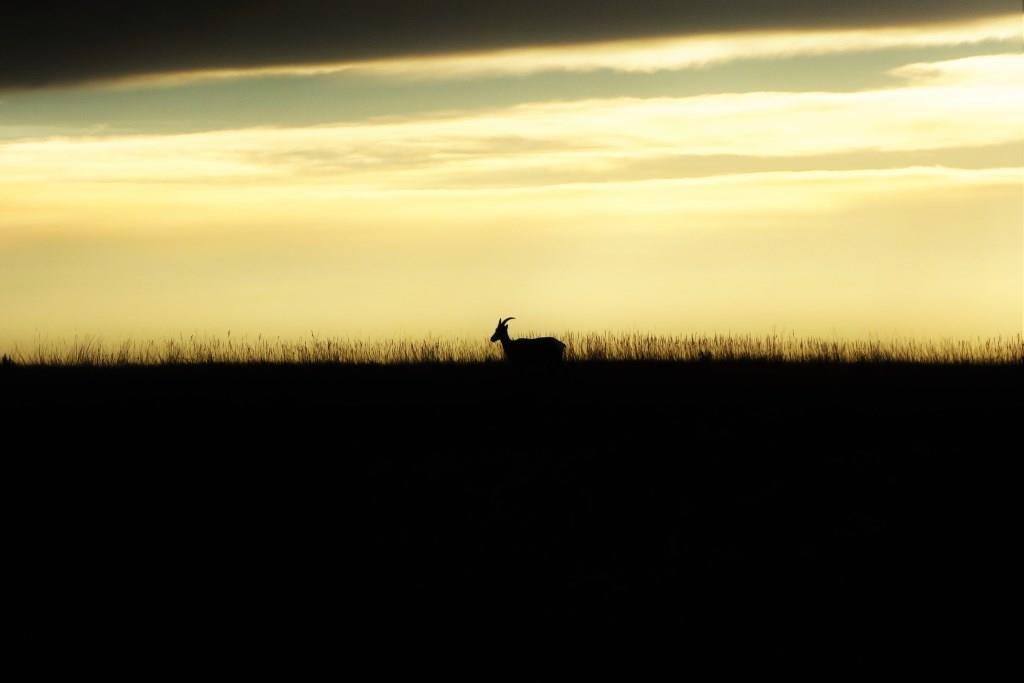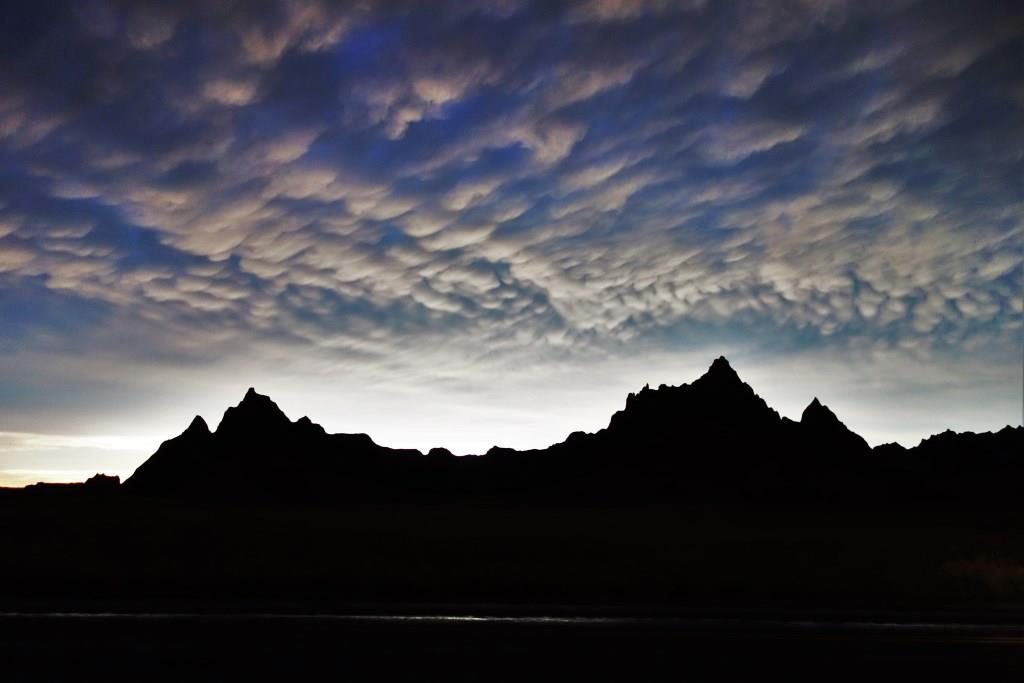 Wyoming
7/28 – We contemplated camping near Devils Tower so we could park the RV and drive the car there. We decided instead to drive the RV directly to the monument and after resting for a couple hours and lunching right beneath the monument, we decided to hit the road. We drove another 247 miles and parked at the Sam's Club in Casper, Wyoming, to rest for the night.
7/29 – We started our drive toward Colorado.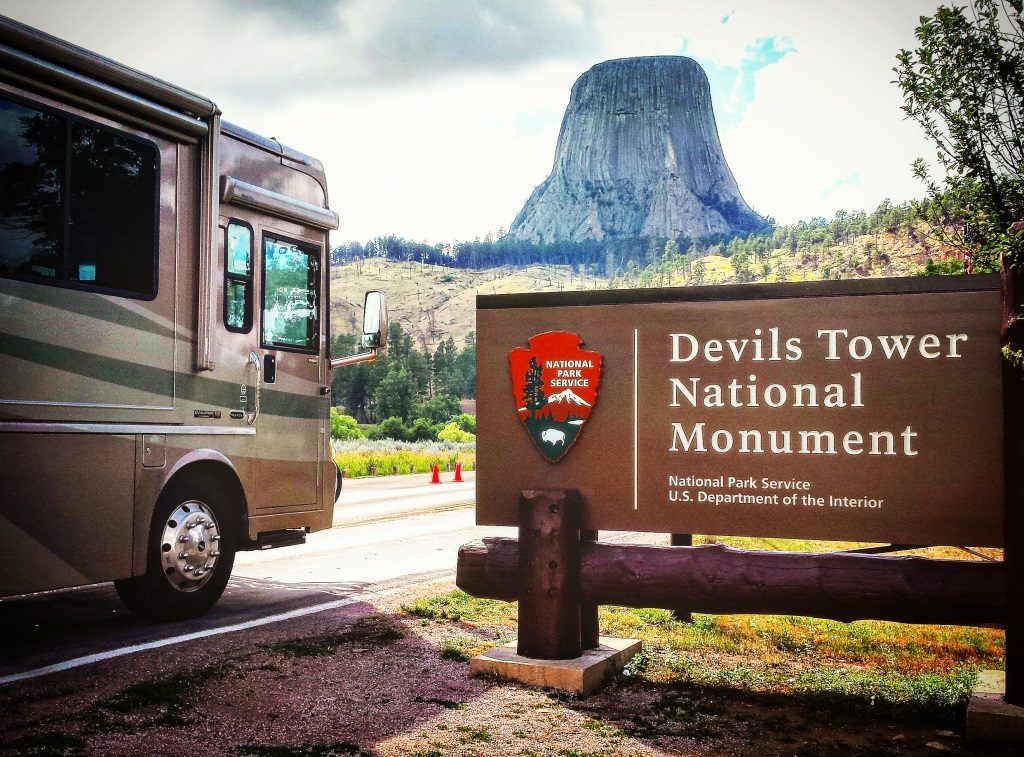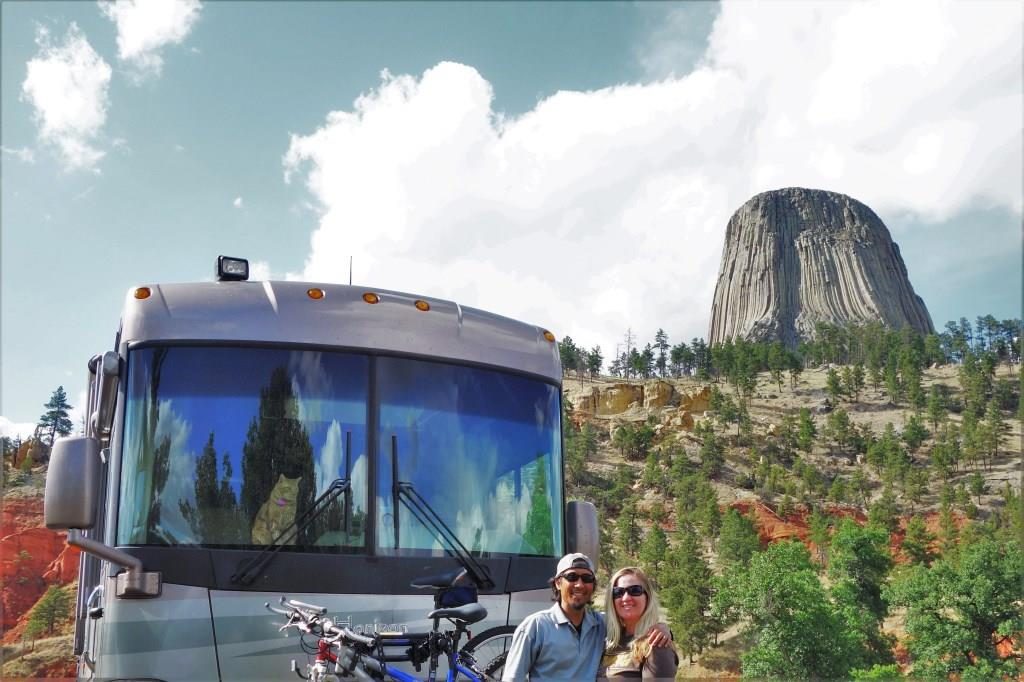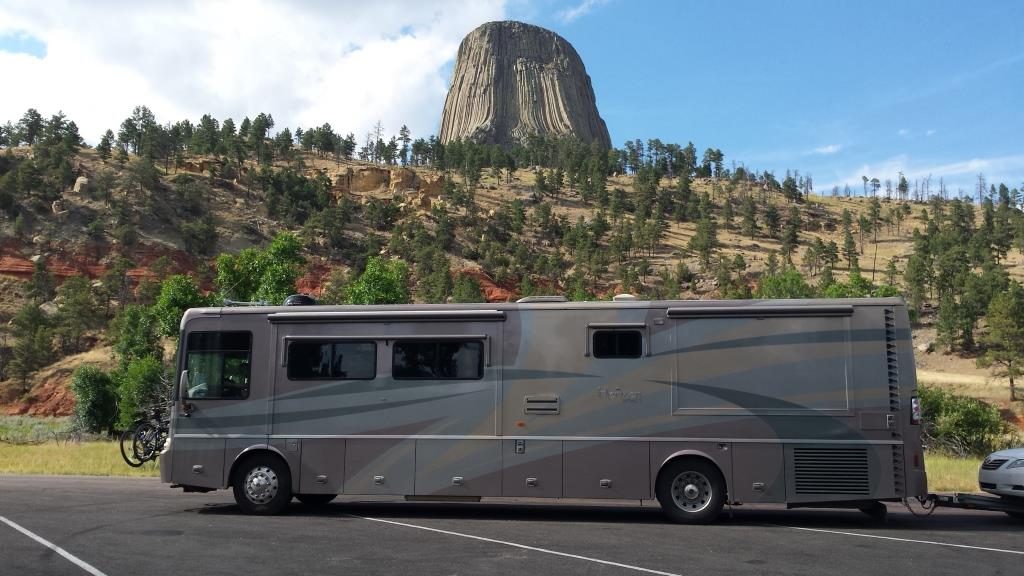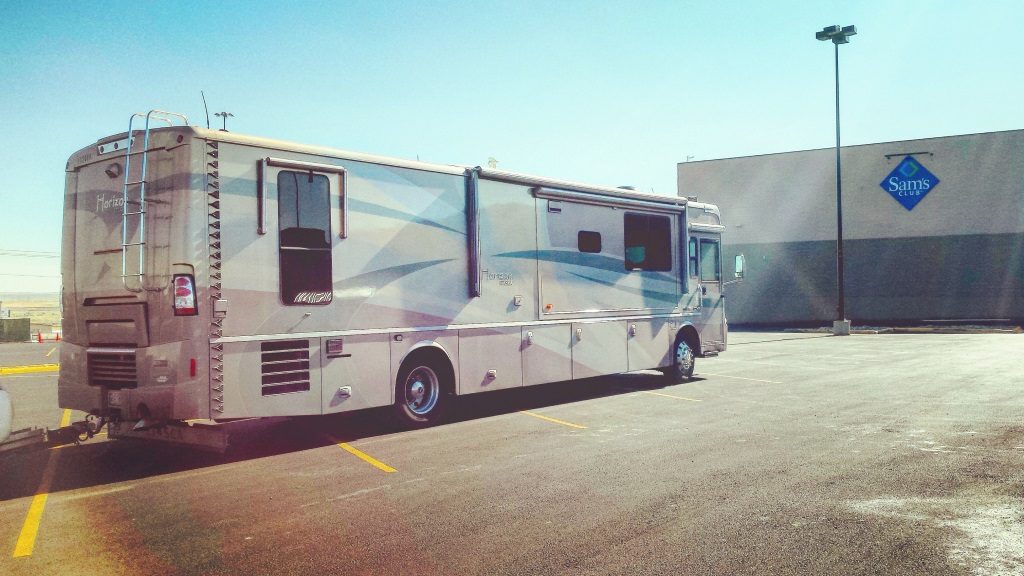 Colorado
7/29 – We drove 271 miles and made camp at Standley Lake near Westminster, Colorado. Jon grew up in Westminster and we had hoped to meet up with some of Jon's friends and Cathy's family while we were here. Heat and exhaustion caught up with Cathy, so we instead just laid low for the night.
7/30 – Everything is better after a good night of rest! We drove the RV by Jon's childhood home and snapped a few pictures in the old neighborhood before hitting the road. The plan for today was to drive 105 miles to Grand Lake where Jon's good friend and his family were also camping. We were barely out of town, climbing Genesee Pass, when the engine overheated. We pulled over to investigate and saw the neon green coolant spewing out of a tube hanging from the back of the rig. We thought a line had burst, but after some calls to the experts, discovered that the hanging tube was actually just an overflow, and nothing was broken. We let the engine cool for a bit, disconnected our tow car (to reduce the weight burden), and then resumed driving, but took the passes at 25-30 miles per hour and made sure to downshift to keep the engine RPMs high enough to manage the engine temperature. Slow and steady wins the race and the temperature remained within range for the remainder of the journey.
We purchased a Garmin navigation system specifically for RVs and trucks. You enter the height, weight, and length of your vehicle and it navigates you away from low bridges and other areas that might be inappropriate for a vehicle of our size…or so they say. We were just minutes away from our campground and were winding through a neighborhood when Jon radioed me (in the car behind him) to say that the road in front of him was impassable. We both got out of our vehicles to survey the situation and were incredibly disappointed that our "RV navigation system" had led us to a narrow, deeply rutted, steeply inclined, gravel road. We knew we needed to turn around and figured the only way to do so, would be to disconnect the tow dolly and do a 10 point turnabout between a few driveways. Cathy was outside the vehicle with the radio to direct Jon who had just started to back up when an elderly man came running from his house yelling profanities at us and telling us to get off his property. The man was in Cathy's face and yelling rather aggressively. Jon came out to talk to the man and to make sure Cathy was okay. He was finally able to calm the man, assuring him we were not going to drive on his property. Luckily some friendlier, more helpful neighbors came out and offered to move their vehicle and guide us into their driveway, so we could get turned around easier. The elderly man ended up apologizing and offering to help reattach the tow dolly once the RV was turned around. All ended well with the friendly neighbors thanking us for the excitement we brought to their neighborhood! Whew!
With the RV turned around, and better directions from the friendly neighbors, we drove 2 minutes to our camp. We settled into the overflow parking area which was much easier than maneuvering into a tight campground space. We were aimed toward the exit so it would be easy to leave when the time came. What a day!
7/31 – We planned a trip to Rocky Mountain National Park yesterday, but the RV hiccups meant a late arrival and we didn't get into camp until dark. We had a few hours to spare this morning, so we headed into the park to explore. It was so nice being just five minutes from the park's entrance! The park was beautiful, and after a few hours of exploring, we drove back to camp to meet up with our friends Adrian and Ally and their kids Aiden and Addie. We walked around the camp in search of the moose that supposedly come around almost every night, but weren't able find any. It was great to catch up with everyone.
8/1 – Our friends came out to see us off and Aiden got his picture taken behind the wheel of what he affectionately called "The Beast!"
We drove 150 miles to the KOA camp in Buena Vista. This was one of Jon's favorite camp grounds growing up and was just 10 minutes from his sister's house. His sister Maria, her husband Mark, and our furry nephew Mr. Max came to the camp for a visit. We enjoyed catching up and made plans for a trip to the lake the following morning.
8/2 – We made our way to Twin Lakes Reservoir for an afternoon of stand up paddle boarding. We took turns sharing our boards with Mr. Max who is definitely a water dog. That night we all headed into downtown Buena Vista for some dinner. We ate at one of the town's newest restaurants, House Rock Kitchen, which serves whole foods with a lot of gluten-free and vegan options. It's always nice to find restaurants that match our dietary preferences when we're on the road. Delicious and nutritious!
8/3 – We packed up and continued our journey south.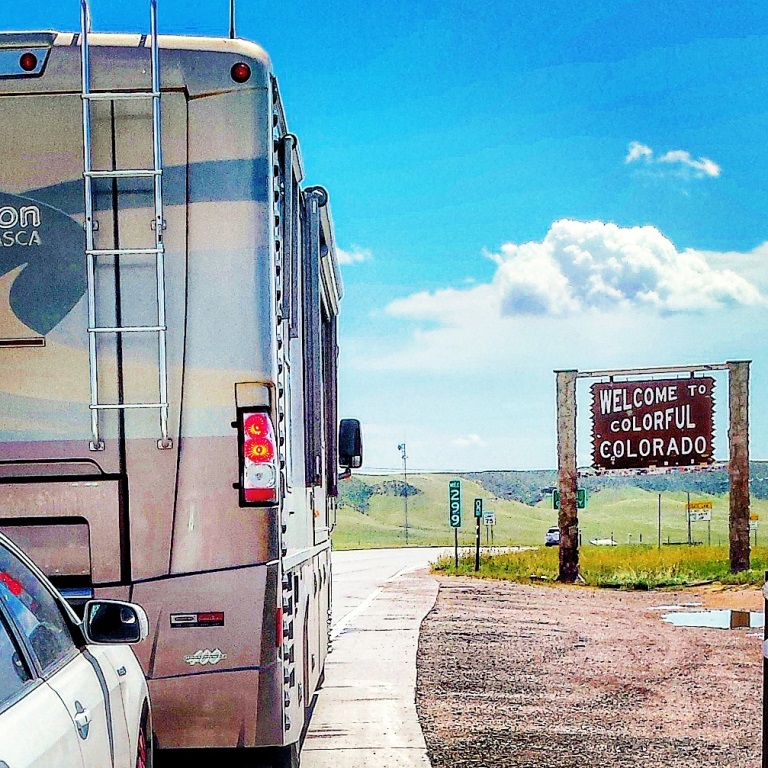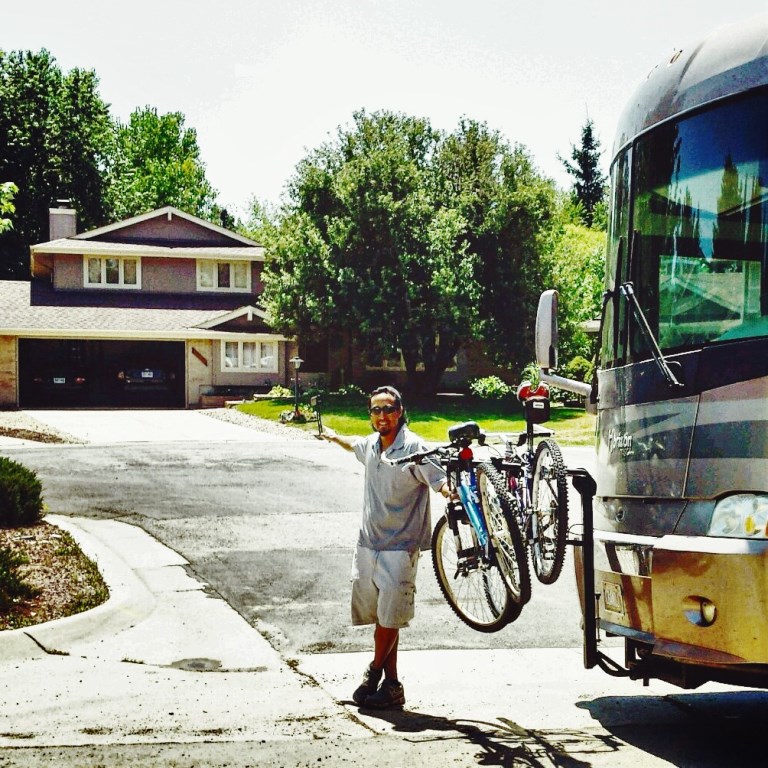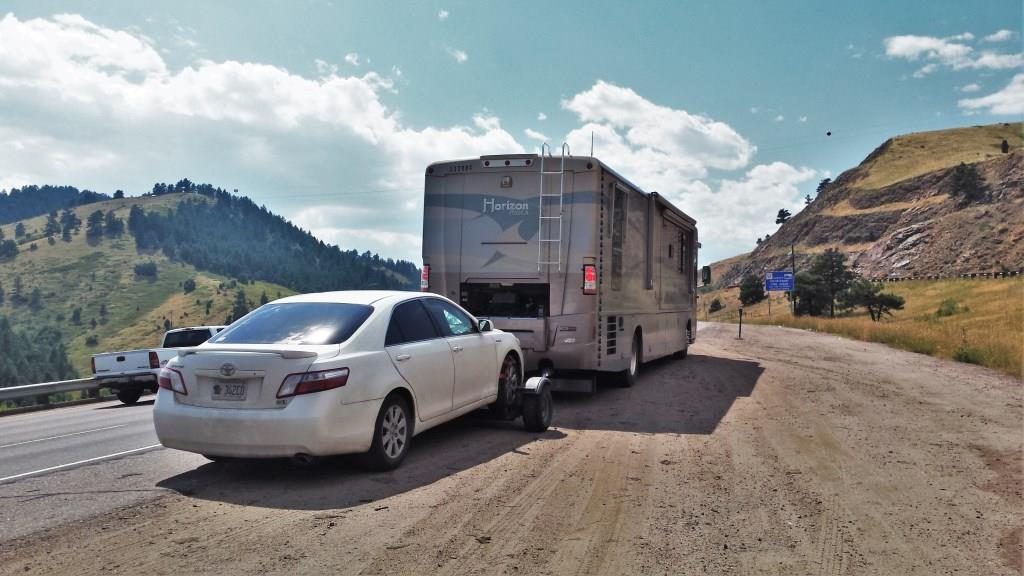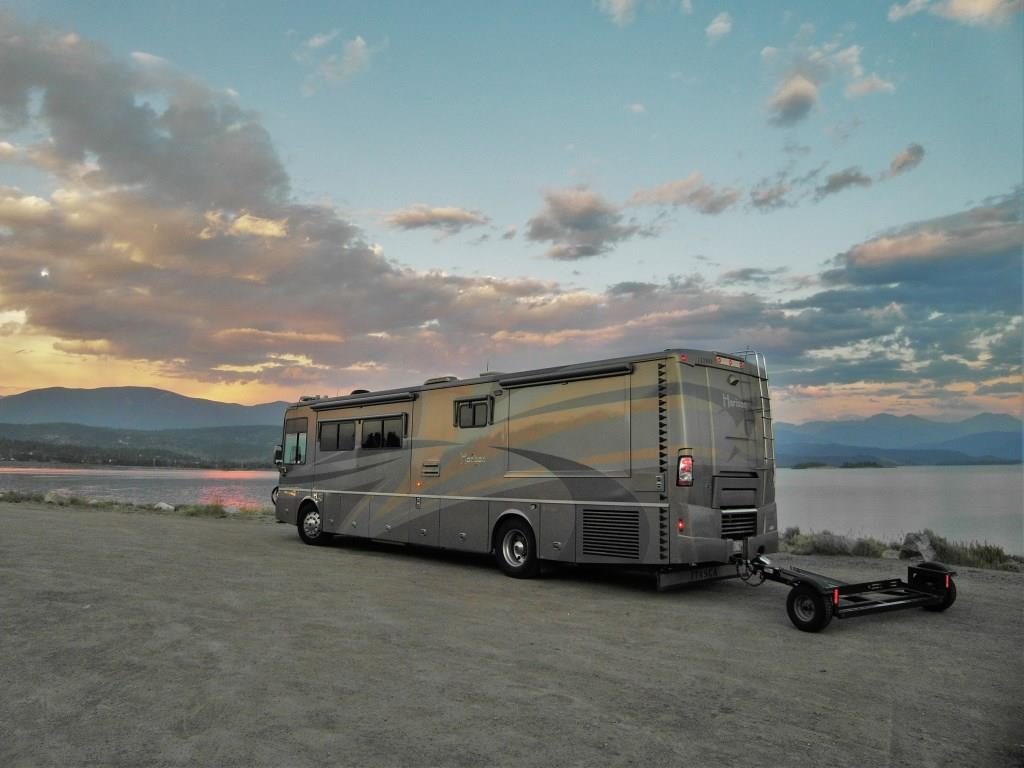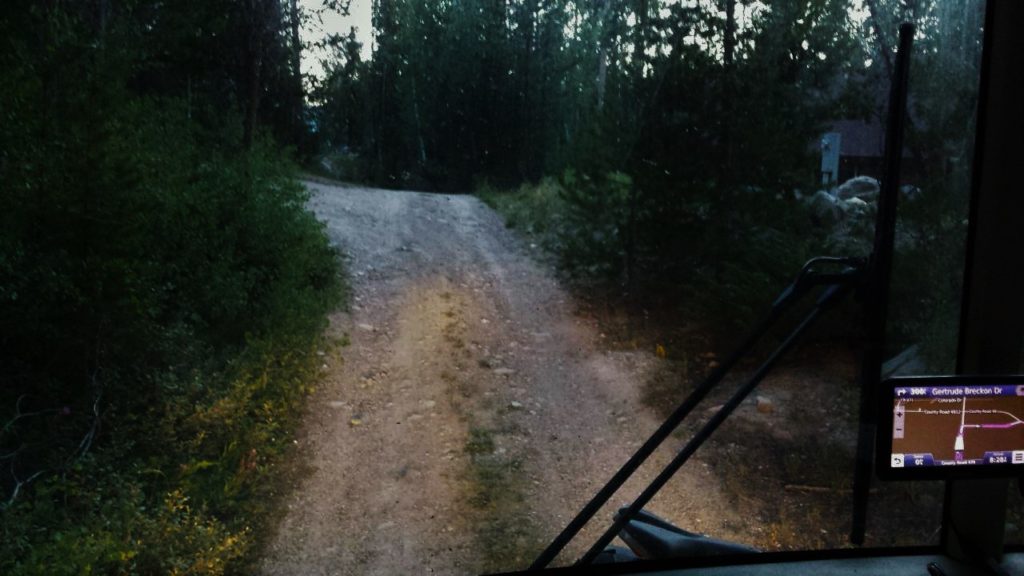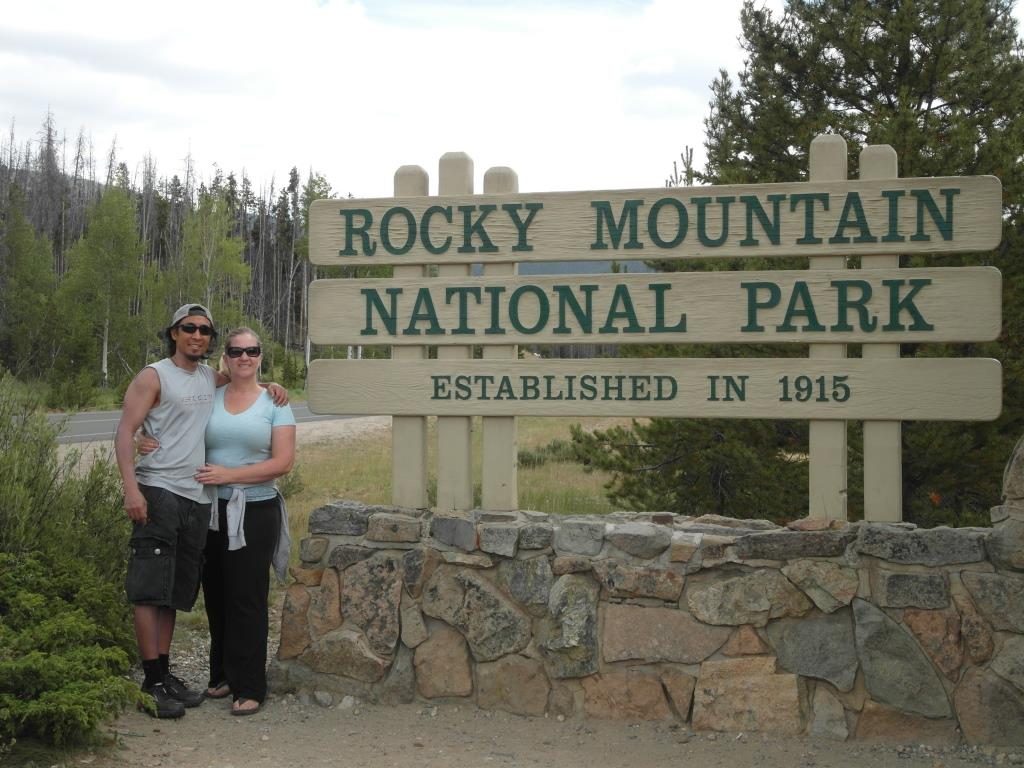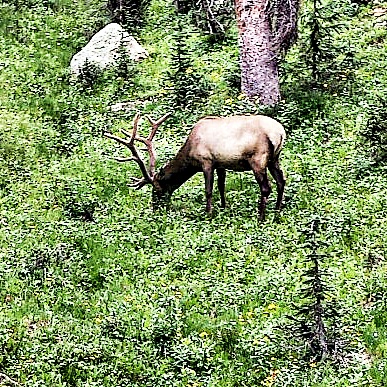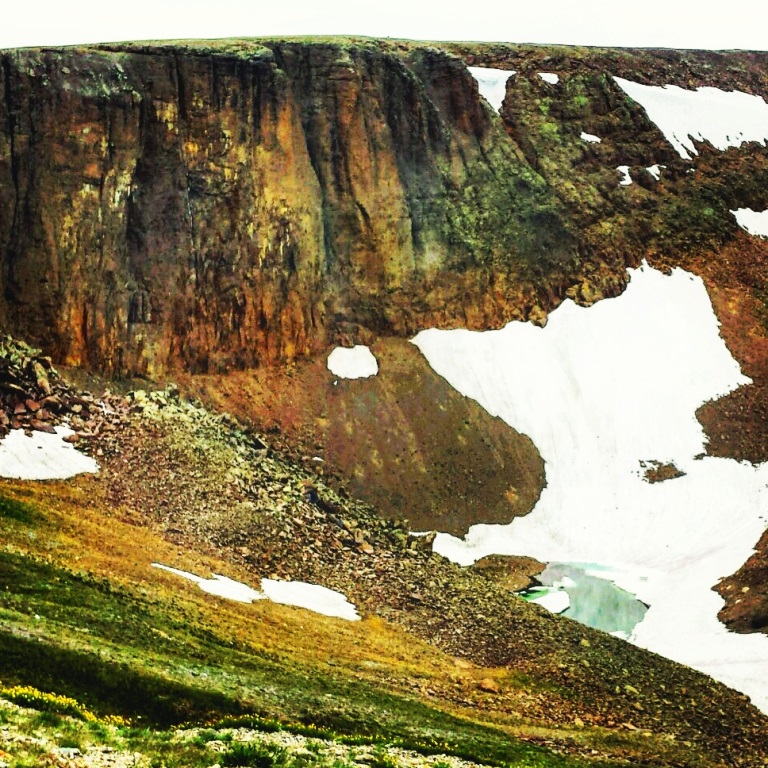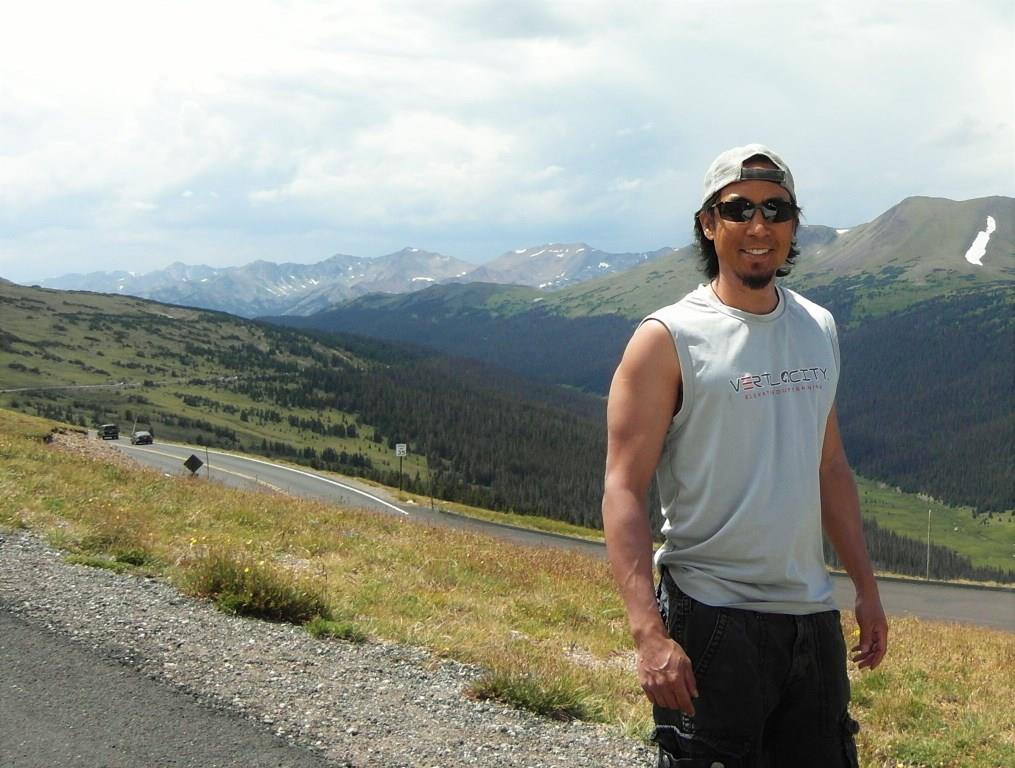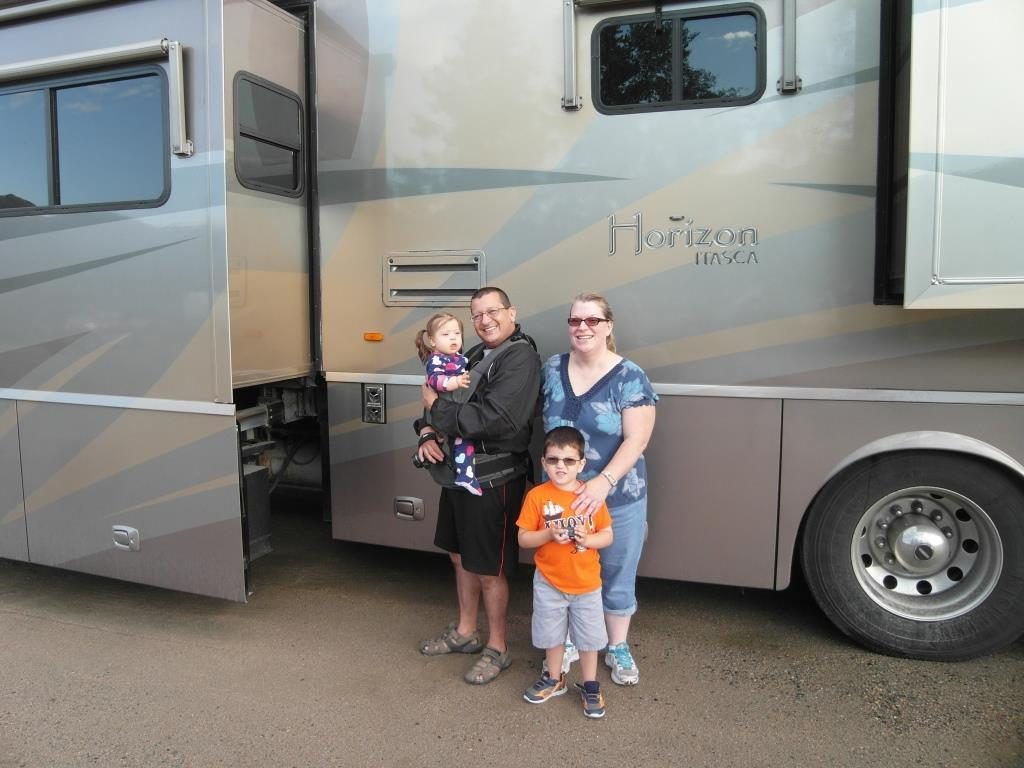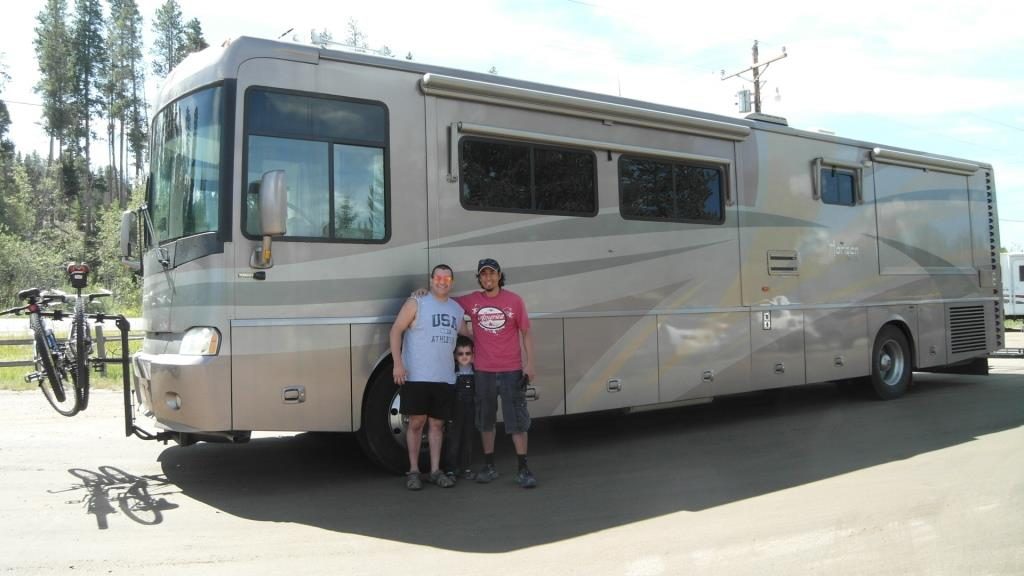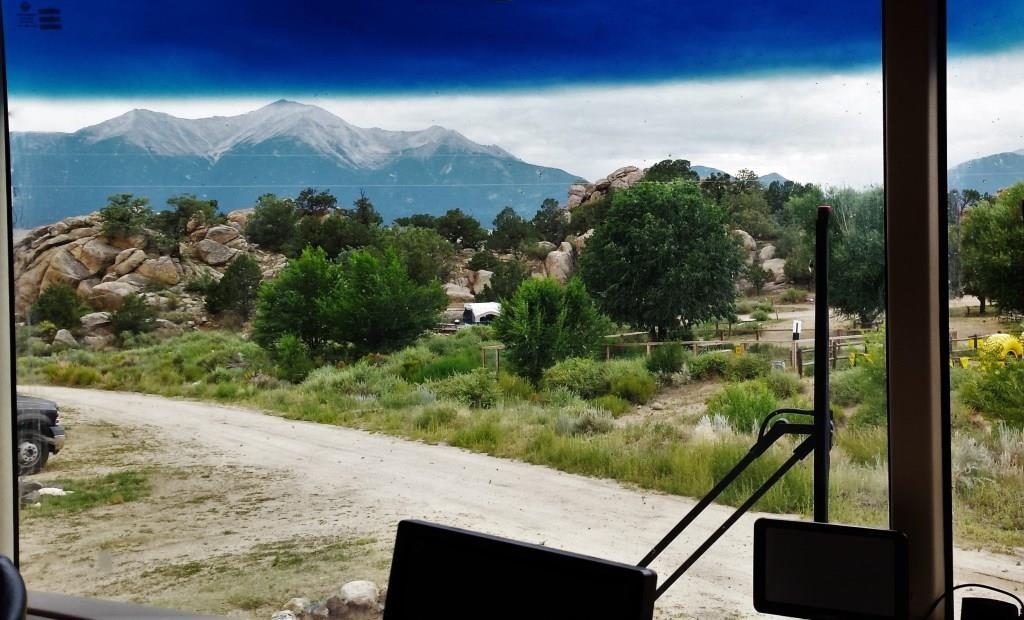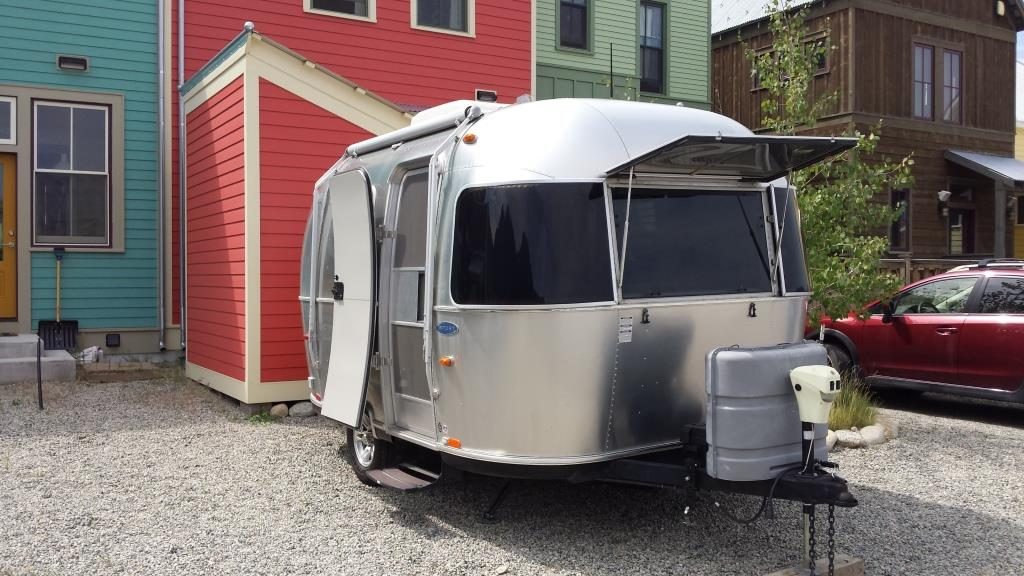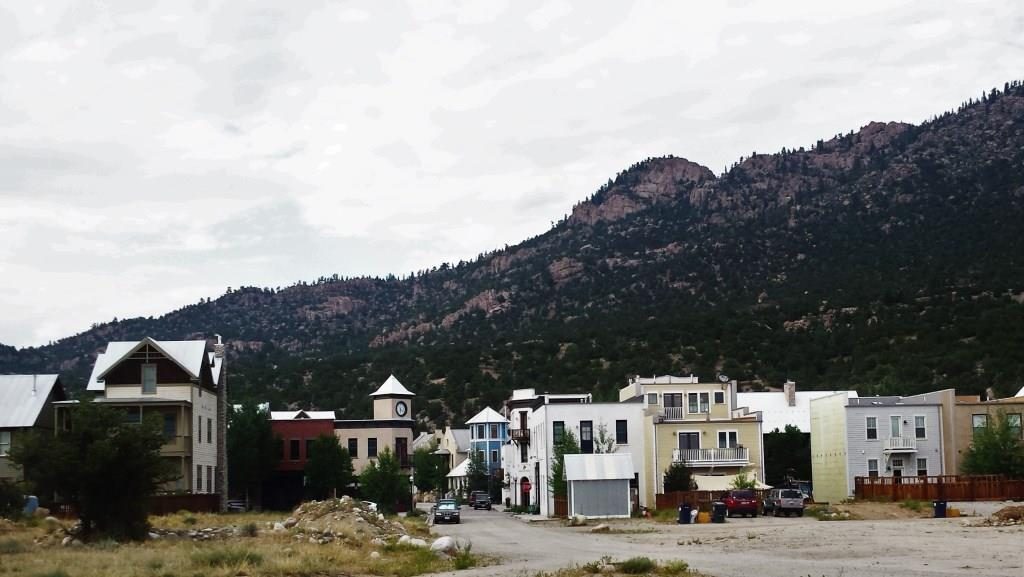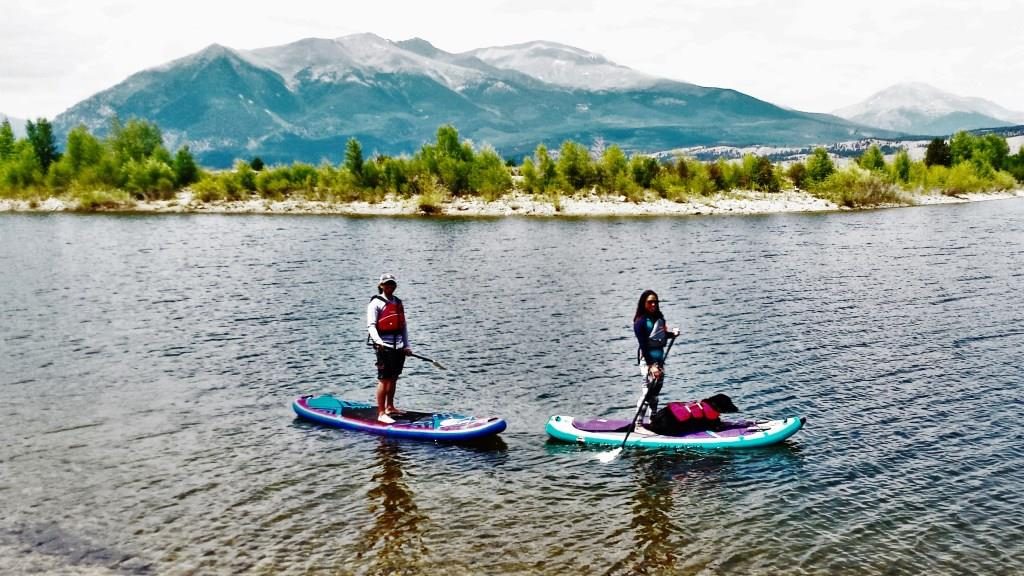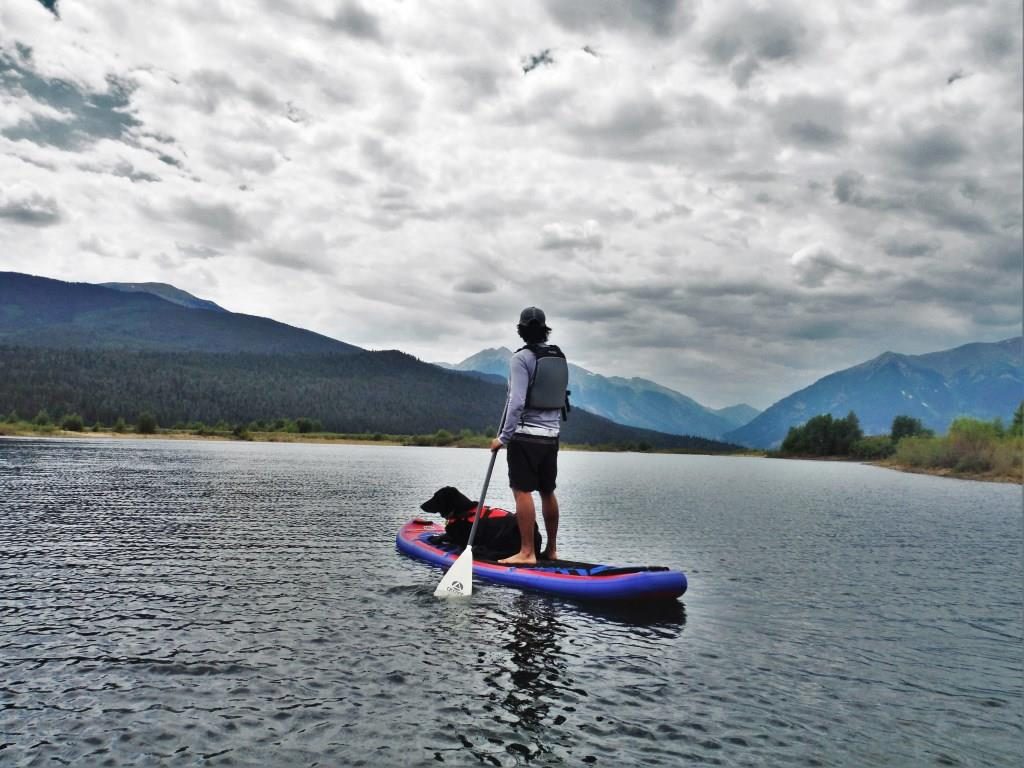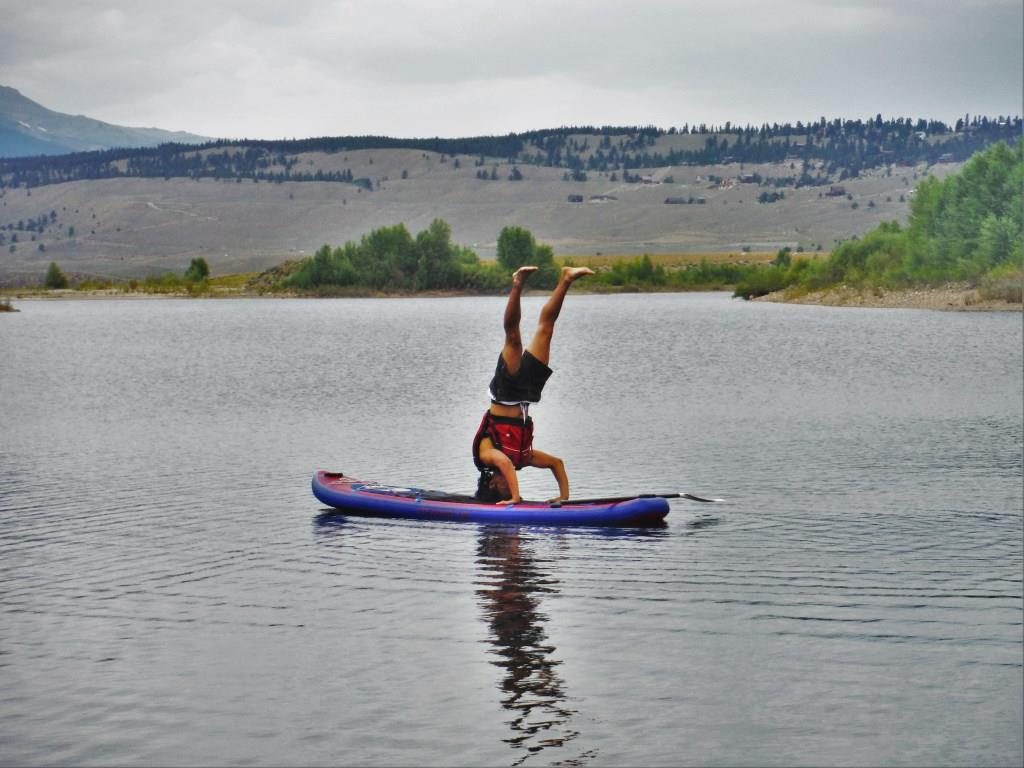 New Mexico
8/3 – Today was a long driving day and we put on 428 miles before pulling into the Walmart parking lot in Roswell, New Mexico.
8/4 – We drove 106 miles from Roswell to Carlsbad Caverns National Park. The park has a large RV parking section where we were able to leave the generator running to cool the cats while we completed the "Big Room" self-guided tour. What an amazing cave! It had much higher ceilings than other caves we have toured and had so many diverse features. We wished we could have stayed for the nighttime Bat Flight Program where thousands of bats exit the cave in search of food, but we wanted to get out of there before dark and continue our drive toward Texas.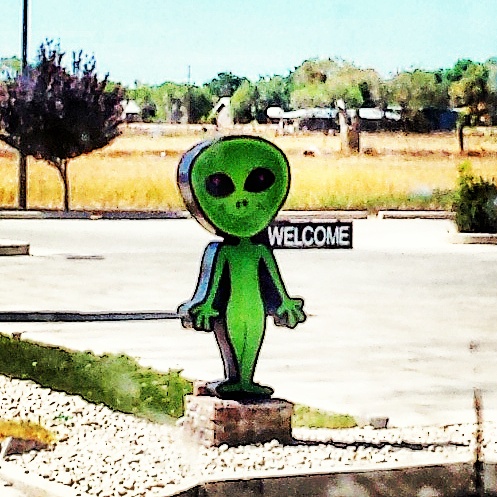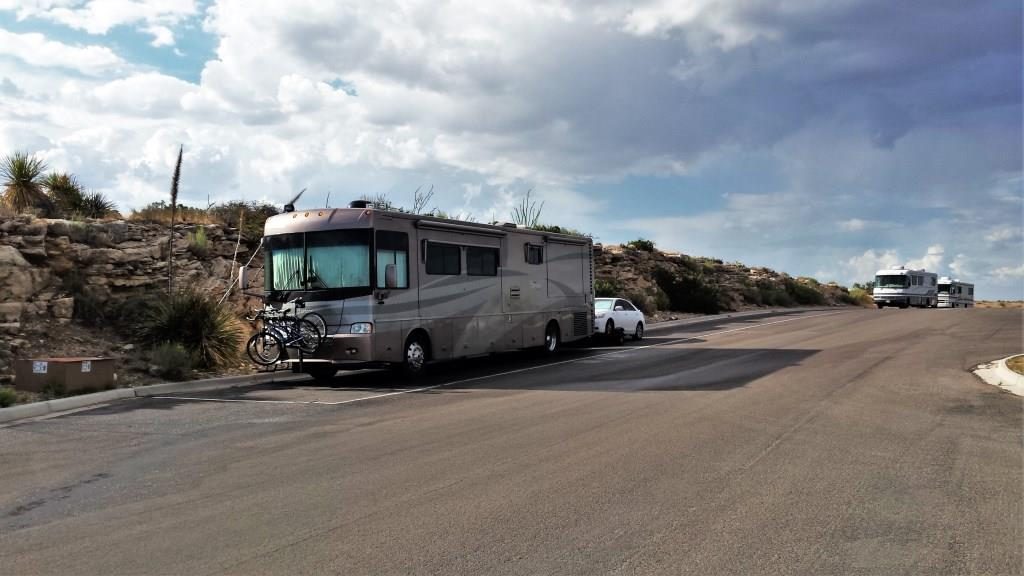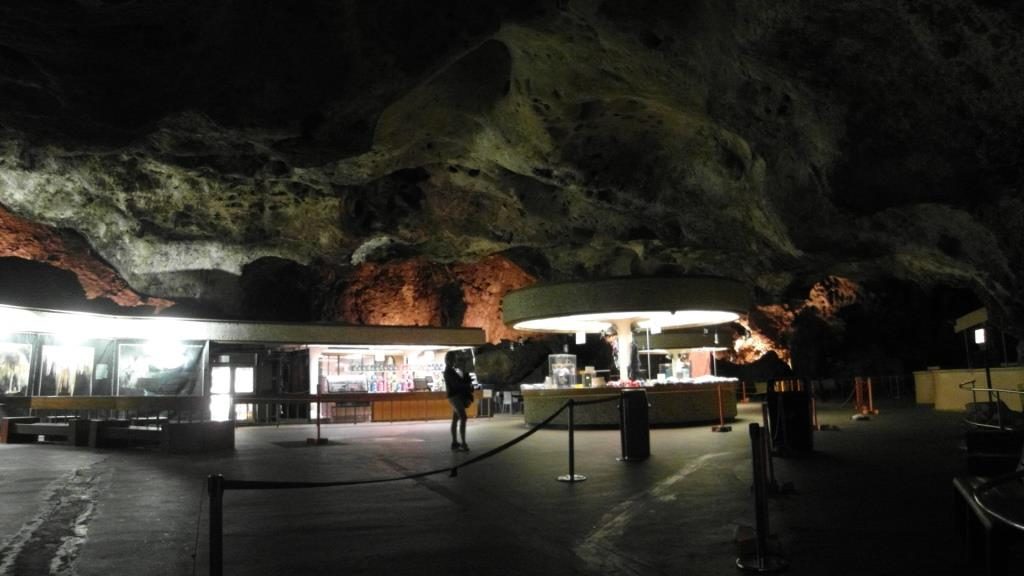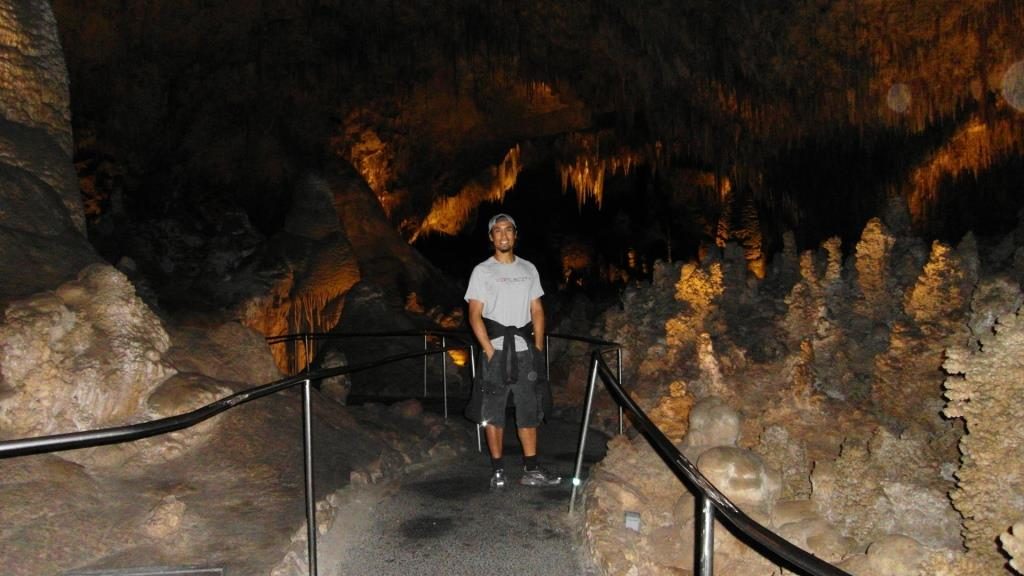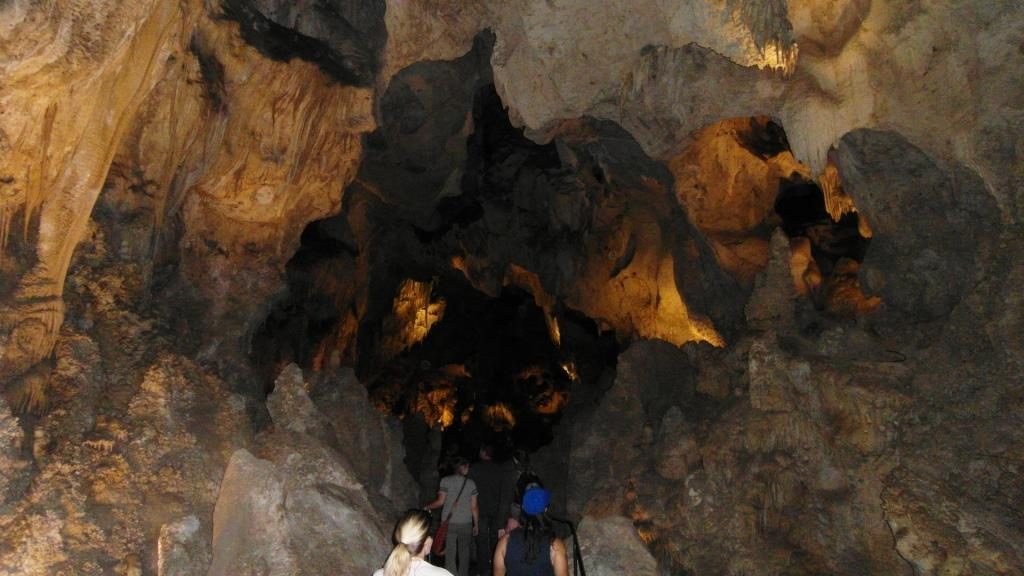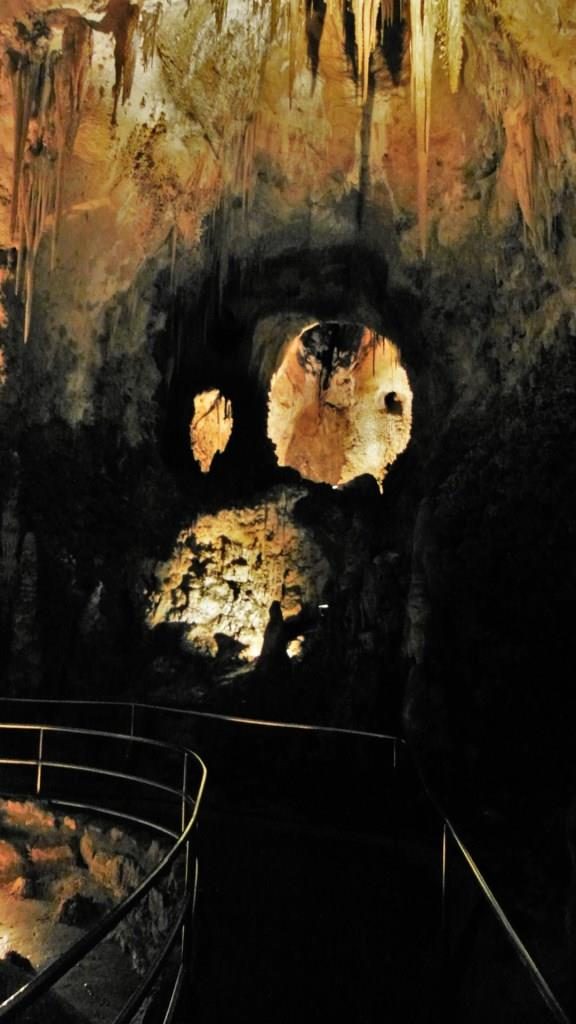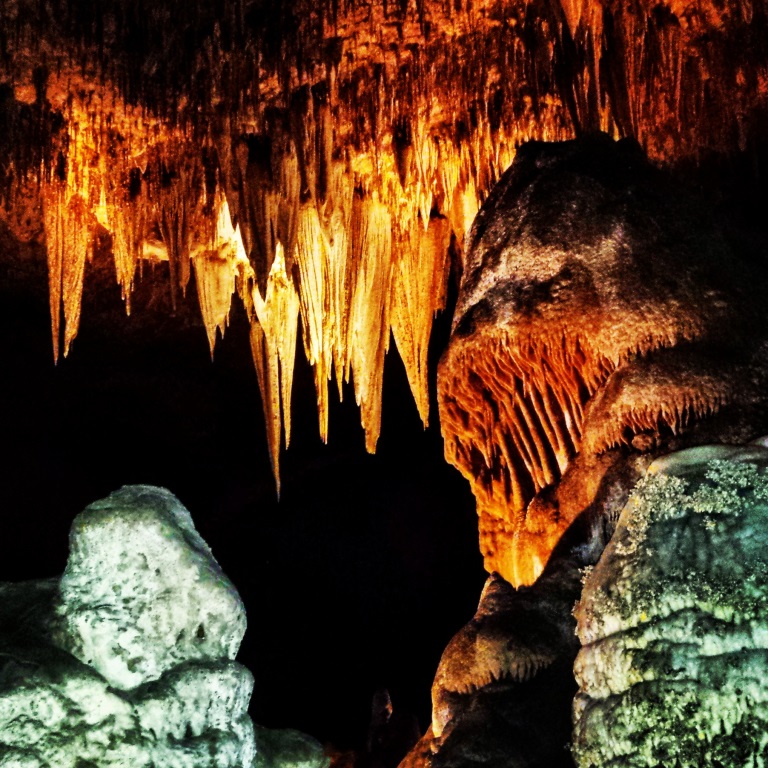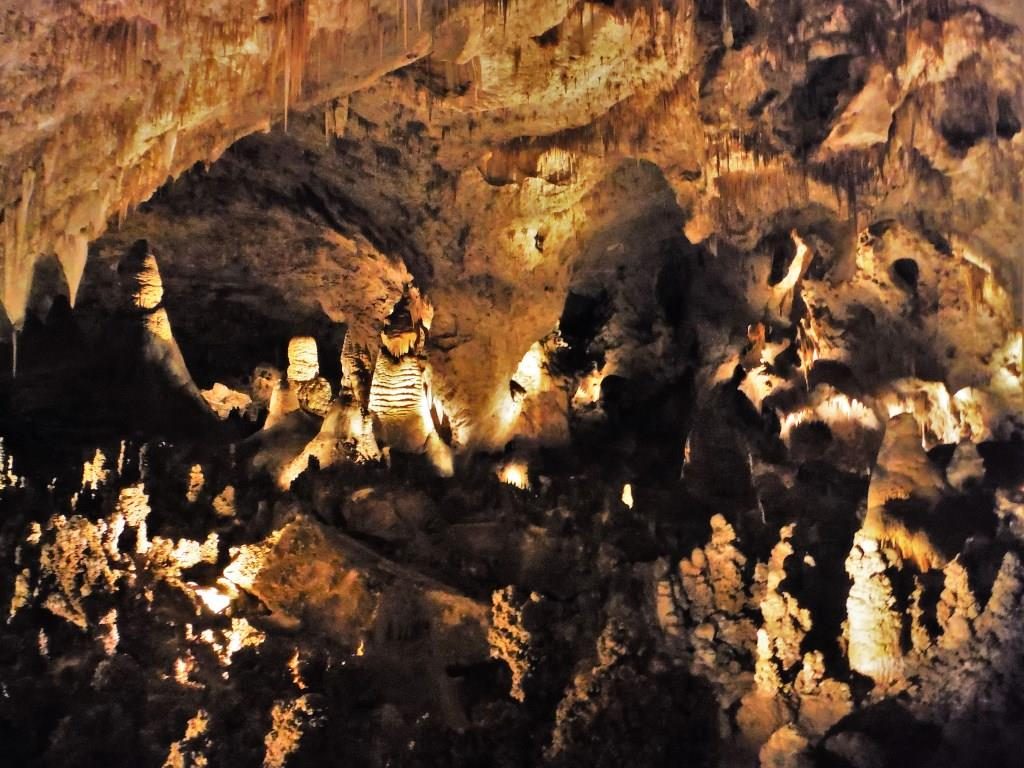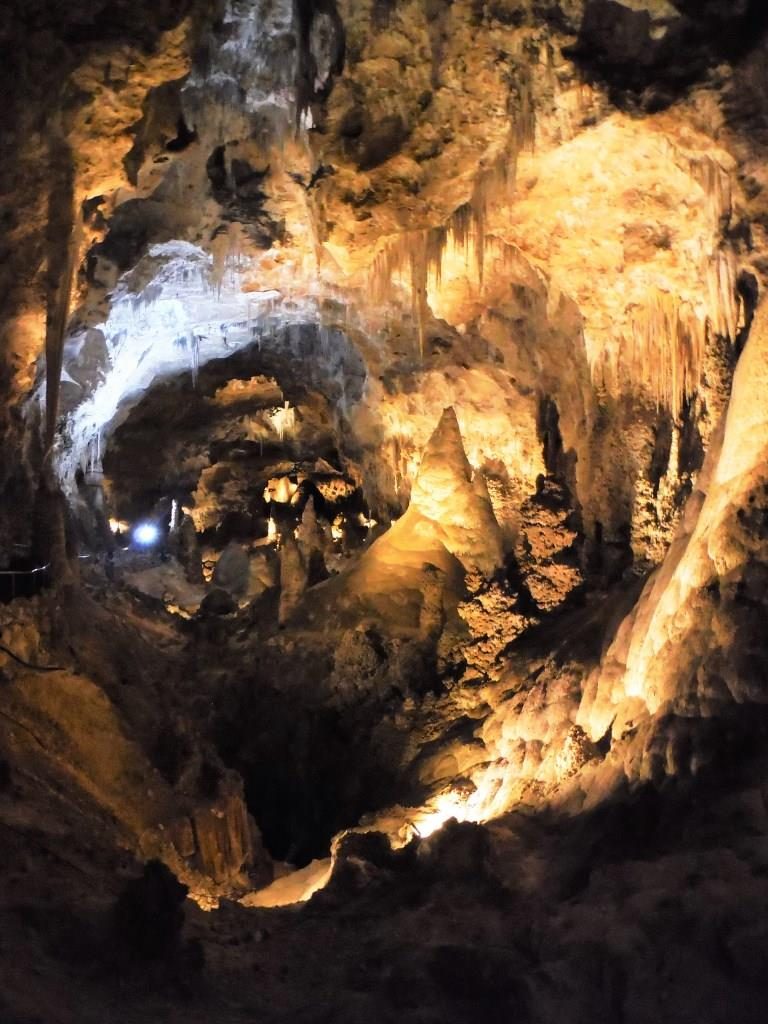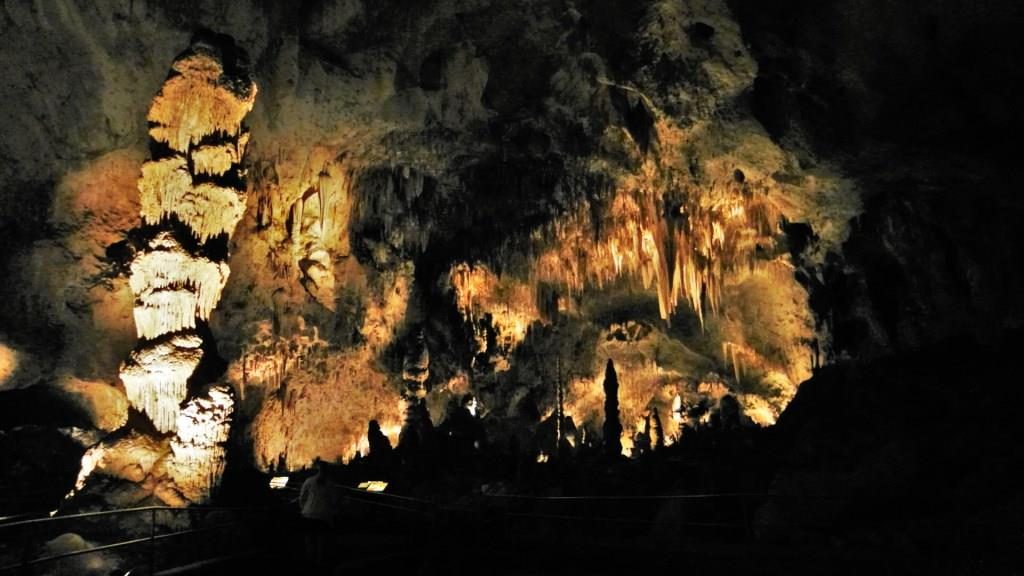 Texas
8/4 – The roads from Carlsbad to Texas were super bumpy and made for an exhausting drive. We decided to stop at the Walmart in Pecos, Texas, after just 92 miles, and start fresh in the morning.
8/5 – We drove 349 miles to the Thousand Trails camp at Medina Lake in Lake Hills, Texas. After a whirlwind drive from Washington to Texas over the past 19 days, we look forward to staying put for 17 days. Our camp is about 40 miles from the church where the wedding will take place. Most of our family will be here to join in the celebration and several of them will be spending a few days with us in the RV.

Our campsite at Medina Lake in Lakehills, Texas
---
What's next? The first week involves the wedding festivities and lots of family time. After that, we'll use some of the downtime to plan the next leg of our journey. We'll be plotting a path from Texas to Maine for the changing of the leaves and a taste of the Atlantic Coast. No worries…we plan to head south again before winter sets in. 😉