Travel Log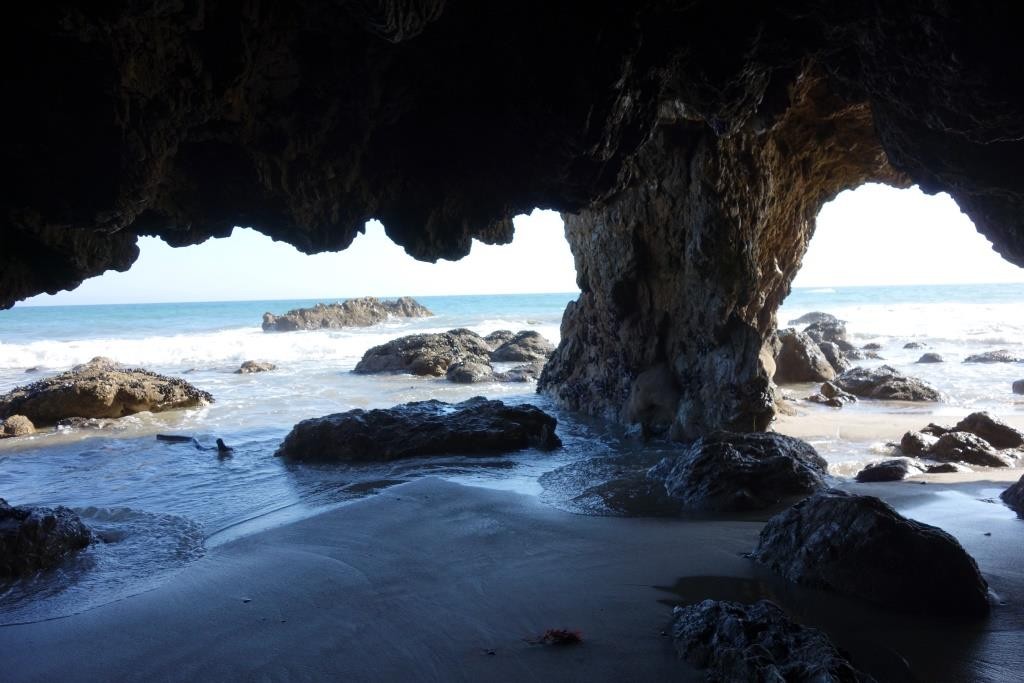 Soledad Canyon, Acton, California (3/19/2016 – 3/30/2016)
And We're Off…
Before we left Arizona for California, we made another stop by Al's RV so they could install new springs in our leveling jacks and make a few other minor fixes. We then made a quick trip to the RV wash to remove all of the buildup from our month long stay in the desert. We decided we didn't want to make a long drive in the dark, so we drove four hours and stopped for the night at the Spotlight 29 Casino just off Interstate 10 in Coachella, California. Many businesses allow RVs to stay on their properties overnight for free including casinos, Walmart, some sporting goods stores, Cracker Barrel Restaurants, etc. It's great for quick stops in between scheduled stops when you don't want to worry about reservations, parking, hookups, and fees. We were able to pull into a huge parking lot, open our slides, and sleep comfortably in the same home we sleep in every night. That's the beauty of RV living!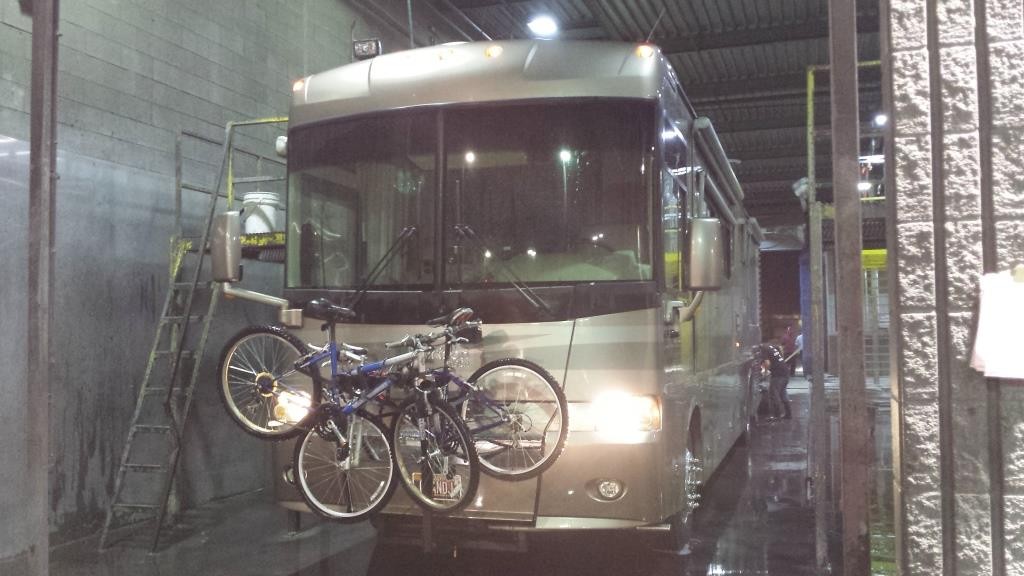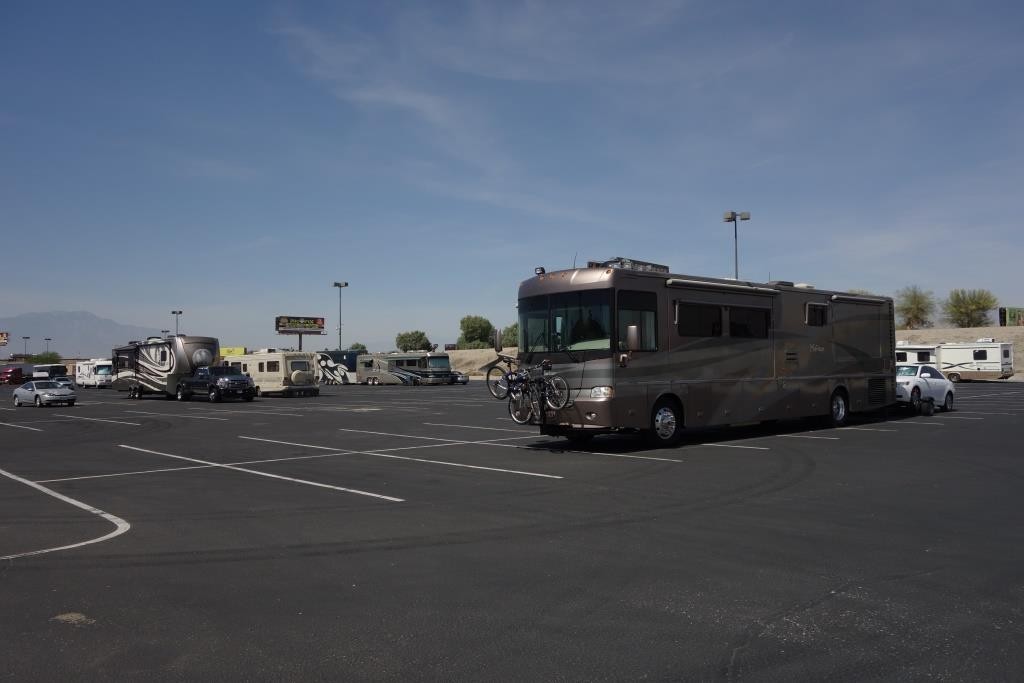 Making Camp
The following day we drove a few more hours and arrived at our next stop in the late afternoon.  We finally broke our streak of checking into campsites after dark!  Soledad Canyon in Acton, California was one of the bigger campgrounds we have been to. We had done some research ahead of time and had some ideas about which part of the campground we wanted to park. We found a fairly private elevated site with some great mountain views next to a leased site which was currently empty. The ground was not level, but that's where our automatic leveling jacks come in. They adjust the coach to be level in uneven areas. It took some time and maneuvering, but we finally leveled out at sunset. Being new to RVing, there is always something to be learned.
The following day, a big 'ol 5th wheel parked in the empty site next to us and blocked our great view! Luckily the people on board were super nice and made us quickly forget our lost view. Ken and his wife had been full time RVing for over 10 years and he shared some great knowledge and tips with us.
The campgrounds are older and some people had complained about it not being kept up well. Despite this, we thoroughly enjoyed the grounds. The property is 266 acres and walks from our site to the other end of the property and back took nearly an hour. The family pool was drained because of low season, but is supposedly one of the biggest pools in California! It was huge and we could tell it will be the happening place in the summer. The grounds are beautiful with tons of trees and grassy areas for picnics and frolicking. We especially enjoyed walks and bike rides around the pond area which was bursting with fresh spring growth.
The adult lodge had recently been remodeled and was a great place to play pool, take advantage of the park's free Wi-Fi, and mingle with neighbors.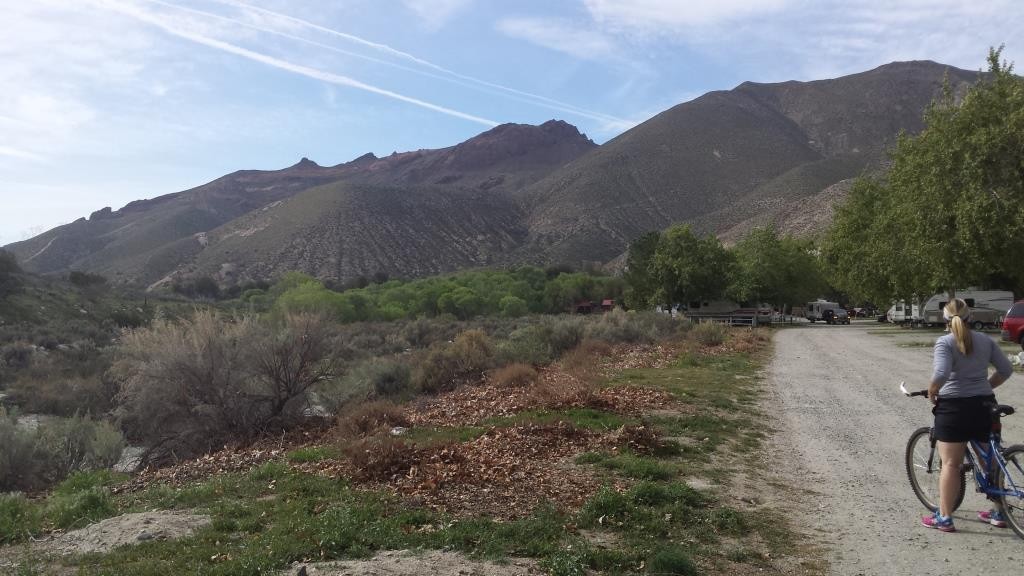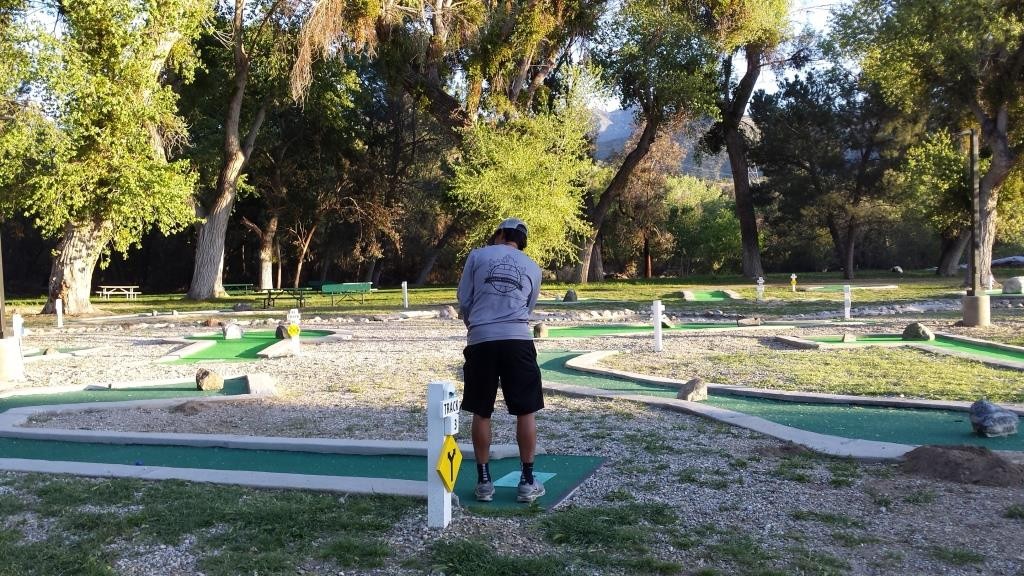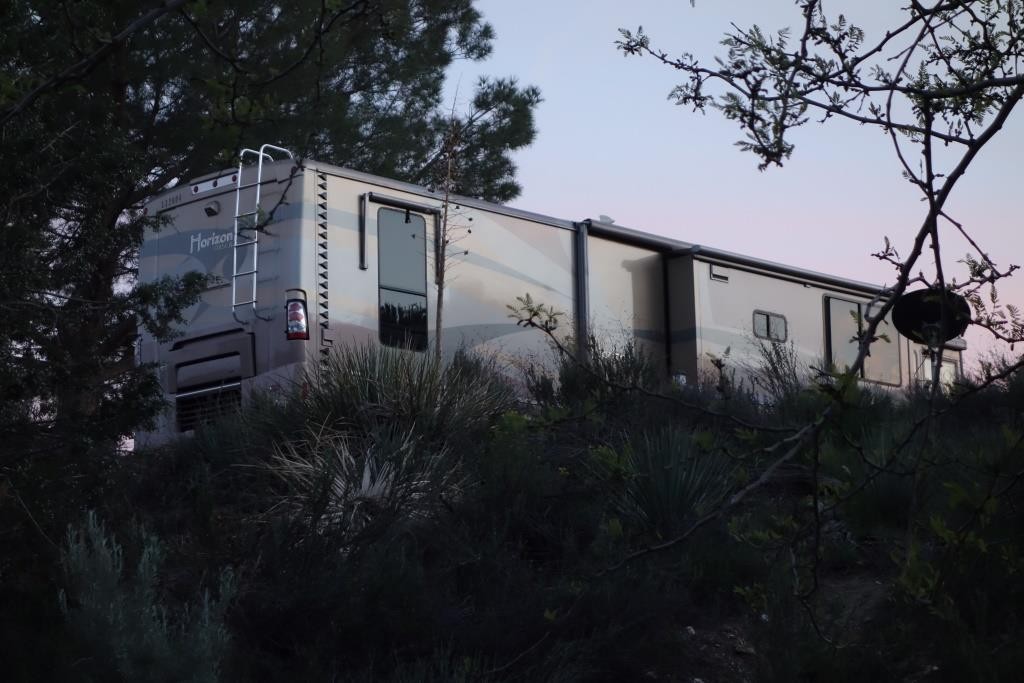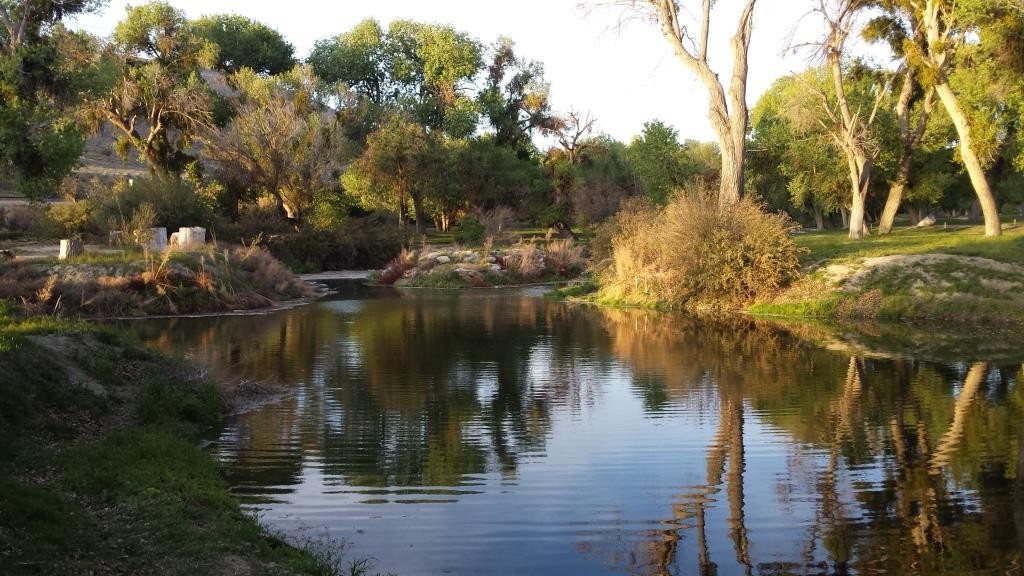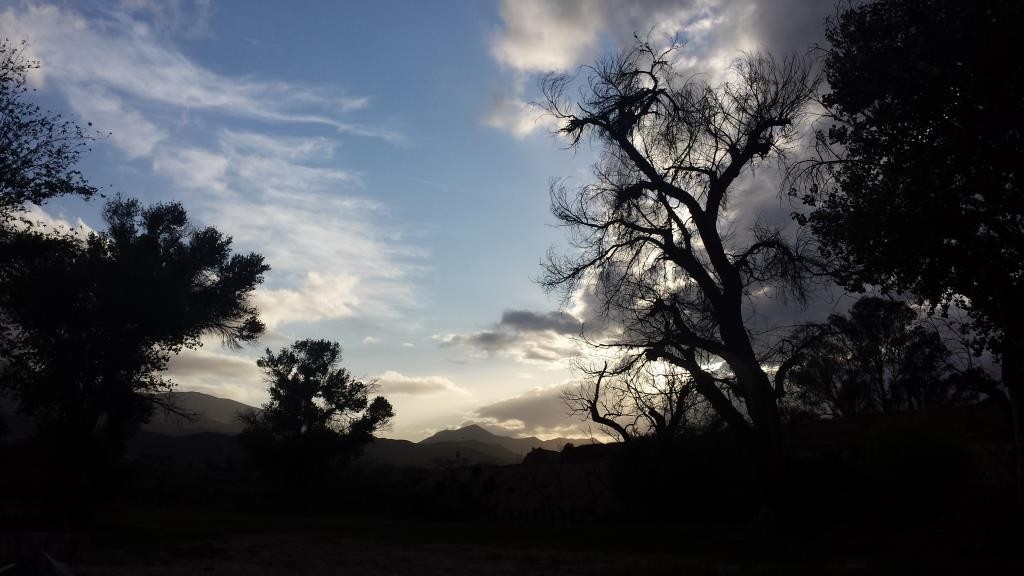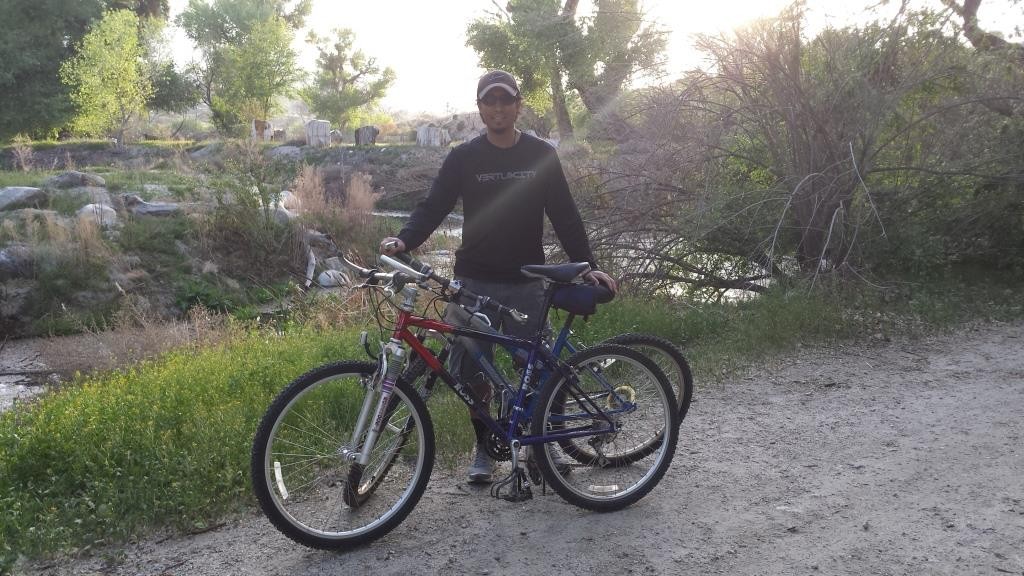 Day Trippin', Friends Old and New
We were only 45 minutes away from Jon's childhood friend Derrick, so we decided to meet up with him for a day trip to Malibu. Malibu is known for its scenic beaches and high concentration of celebrities. We visited El Matador Beach to view the scenic seaside cliffs and parked along the busy highway with everyone else. At first it looked like any busy California beach with a decent view of the ocean. A steep descent down alternating sandy trails and steps leads you to one of the most beautiful beaches we have ever seen. The beach is spotted with rock formations, many of which contain small tunnels and caves.  We could have roamed here for hours, but the approaching tides might easily have trapped us … and we were hungry.
We made our way back into the heart of Malibu to find a pizza joint. Yes, you can find delicious gluten-free, vegan pizza on the road.  The added bonus was seeing David Duchovny walk right by us while we were eating dinner on the patio. Poor Derrick, who is a huge X-Files fan, had his back turned and missed him. After dinner, we drove around to check out the other beaches and gawk at the ridiculously massive mansions.  All in all, it was a fun and leisurely day.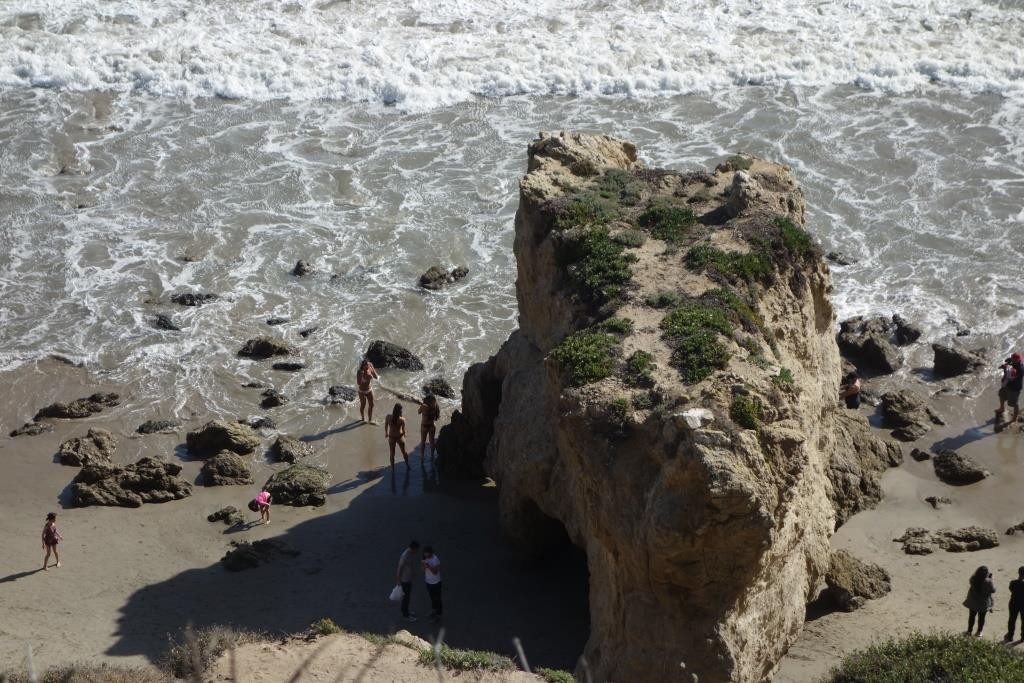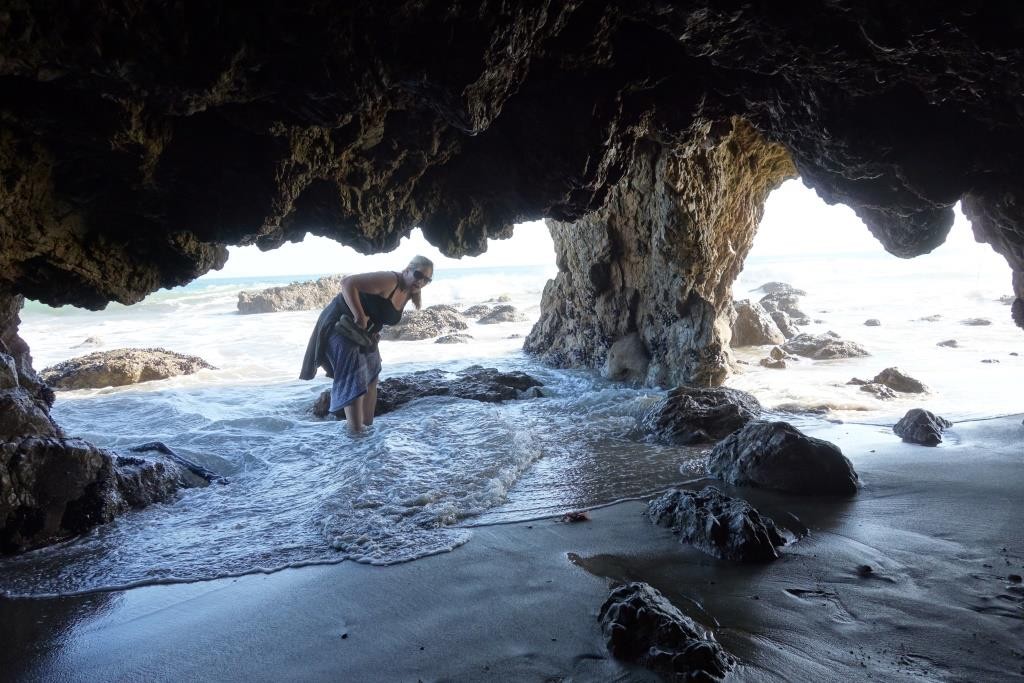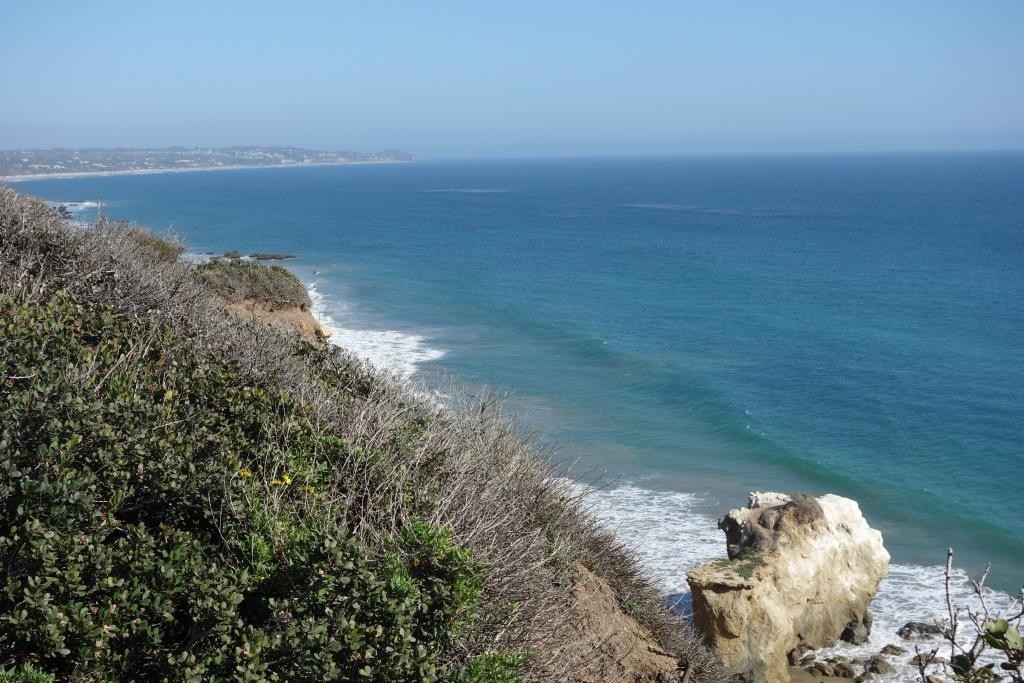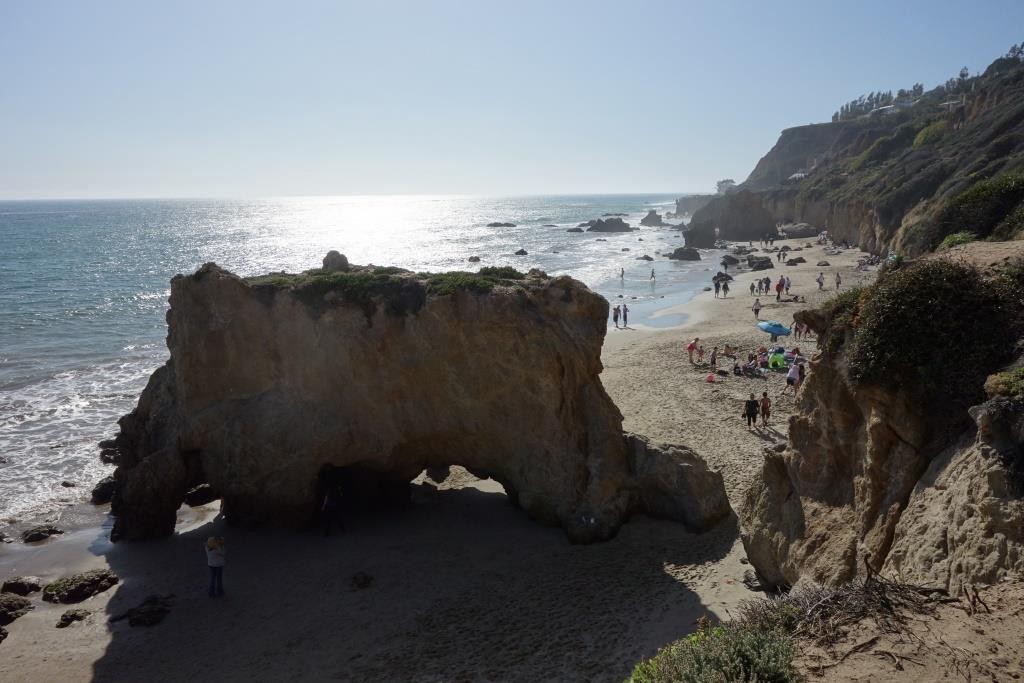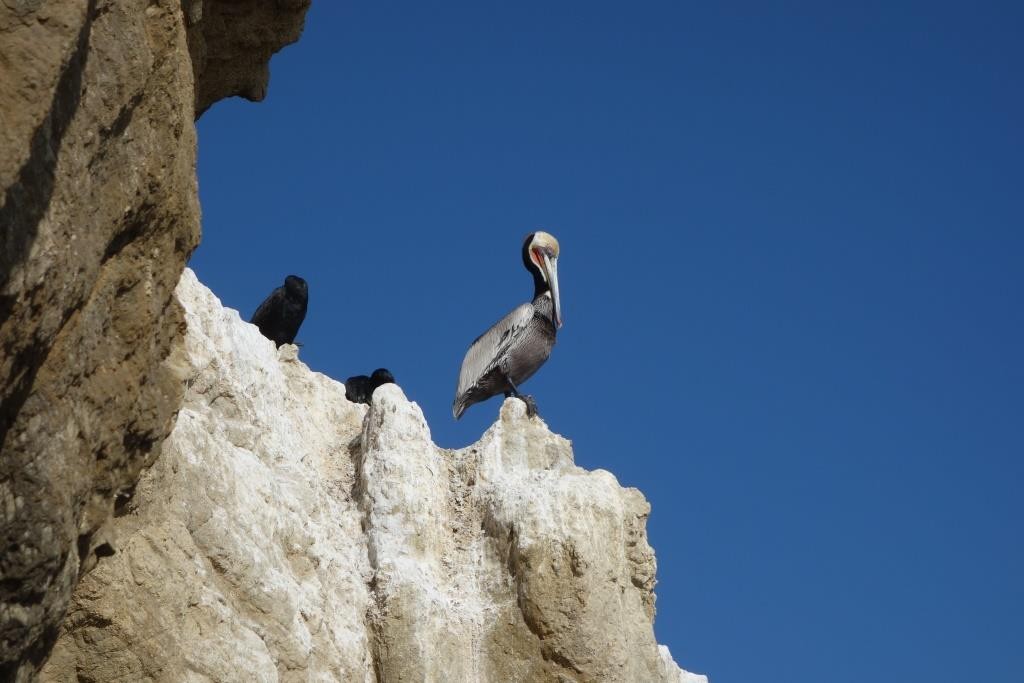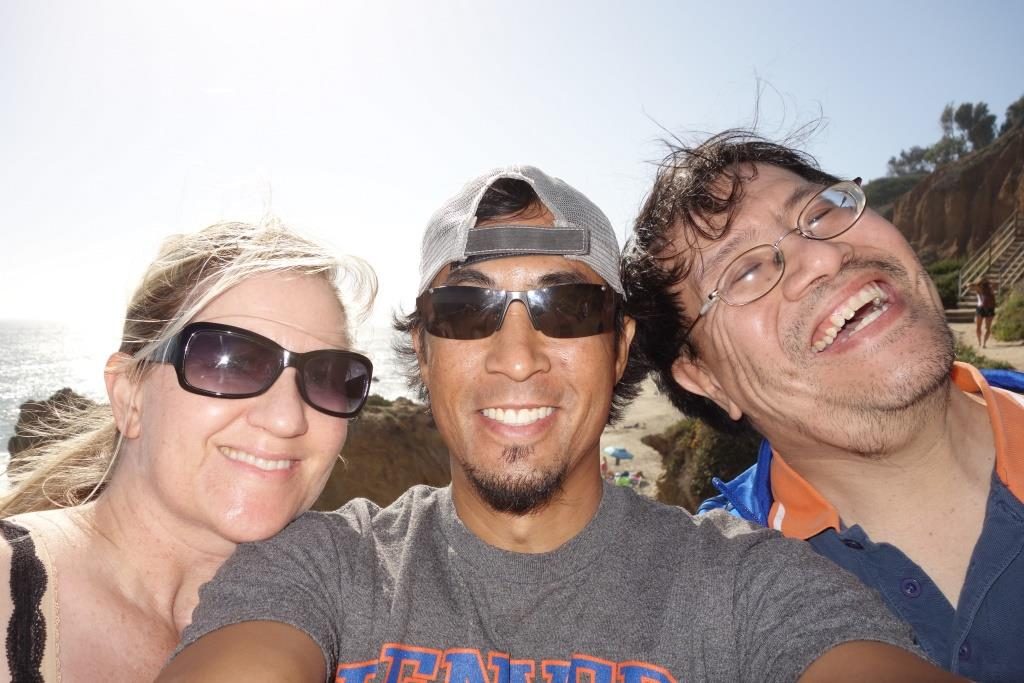 Who says social media is useless? While browsing Instagram, we learned of the new site annimalconnectionusa.com. It's a place where people can connect with animal organizations for local volunteer opportunities. We both love animals and it had been quite some time since we had been able to volunteer with an organization. We had previously volunteered with domestic companion animals, but were interested in working with farm animals this time. We browsed the local groups and were surprised to find that the Saving Grace Animal Sanctuary was less than 15 miles from our campground. We gave them a call and were told we could come out the next day. What an adventure! We were given a tour and met all of the animals. It was our first time holding chickens, walking miniature horses, and petting goats, sheep, and donkeys. The animals were so full of love and personality. We learned that the chickens love to be held and purred like kittens. Miniature horses are similar to dogs in many ways and you use the same methods when walking them. Donkeys love to have their ears rubbed. Arthur the goat loved to follow Jon around when he was cleaning his enclosure and loved to chew on things he shouldn't like the plastic poop buckets! Stevie the sheep also loves to follow you around, give you head-butts, and eat weeds on his walks. We had such a great time learning about the sanctuary and getting to know the owners, Erich and Kathy, who we found we have much in common with. At the end of our time there, we were sad to go, but we will keep in touch with them and will volunteer again next time we are in the area. Please check them out if you are in the area: Saving Grace Animal Sanctuary and like them on Facebook: https://www.facebook.com/Saving-Grace-Animal-Sanctuary-115304098554684/?fref=ts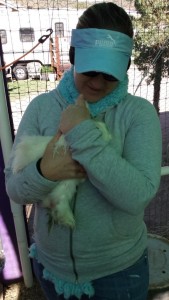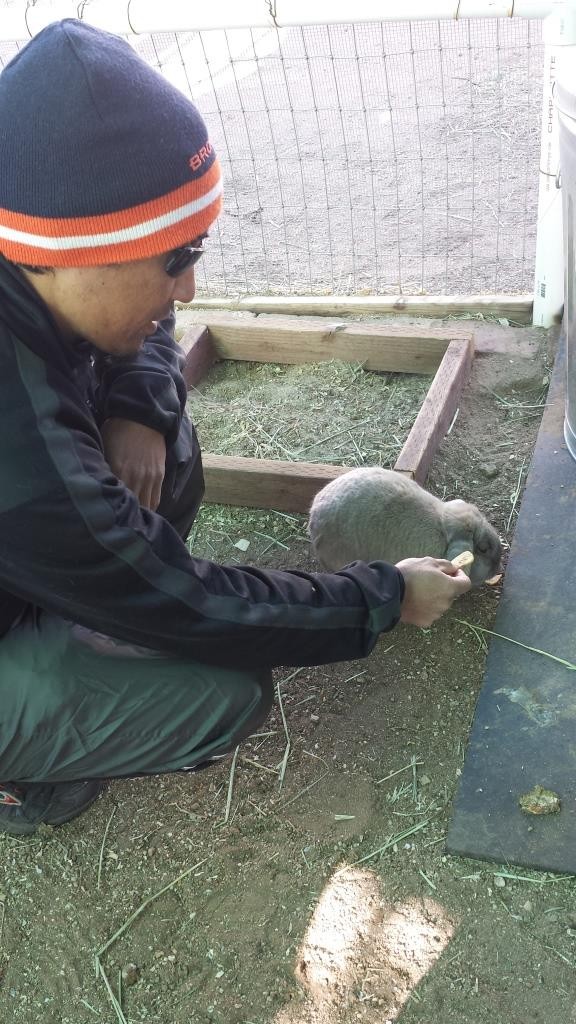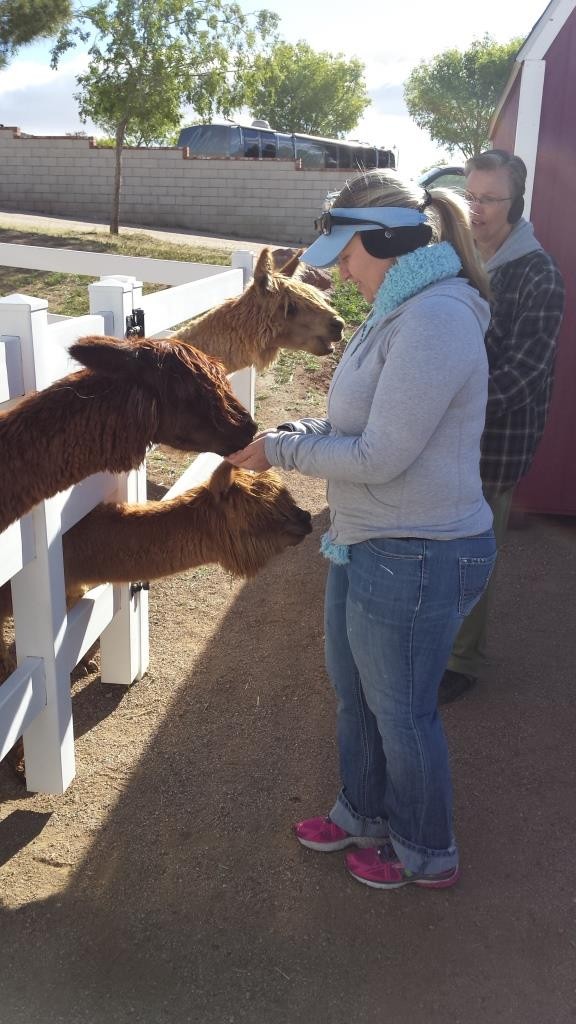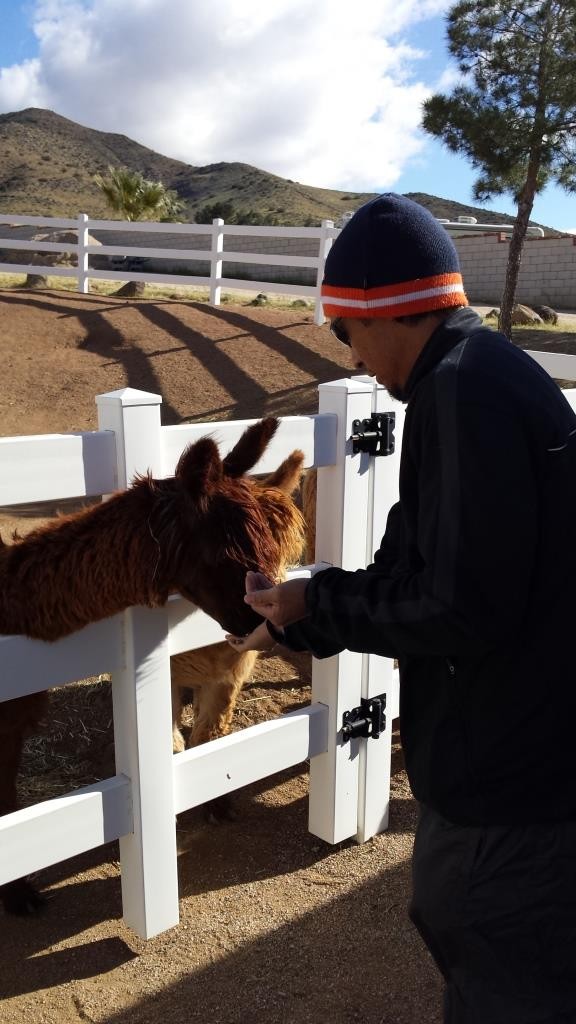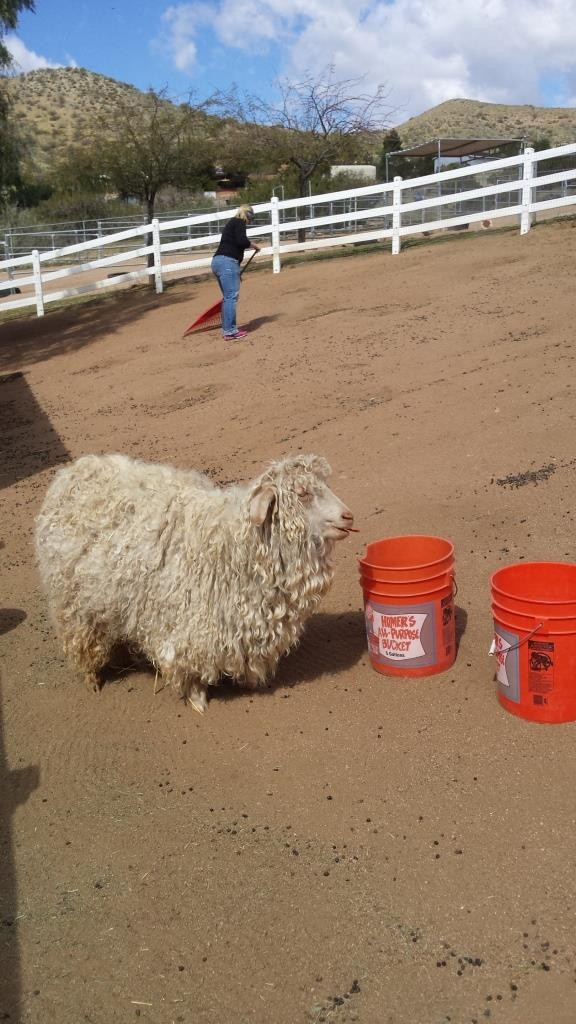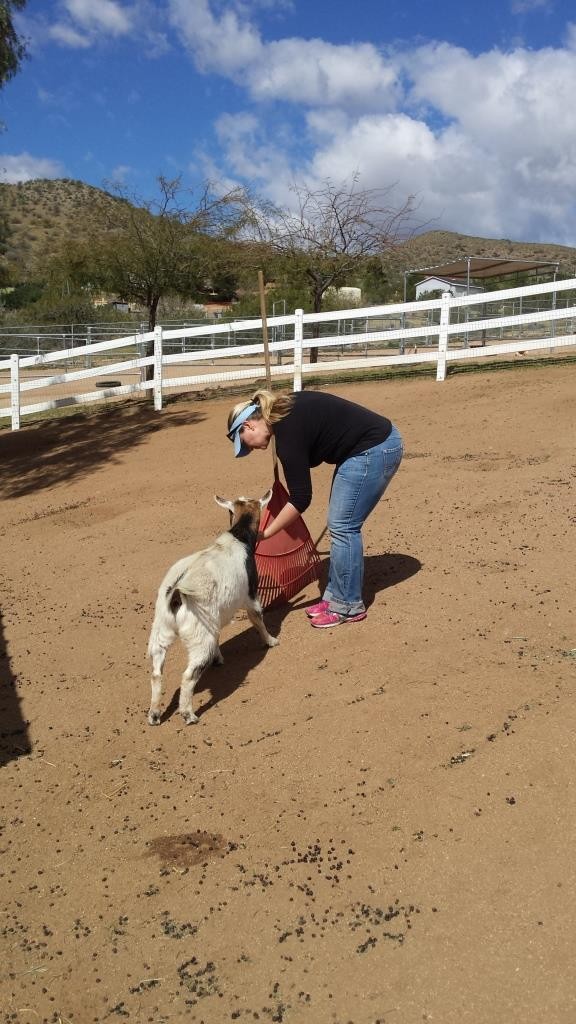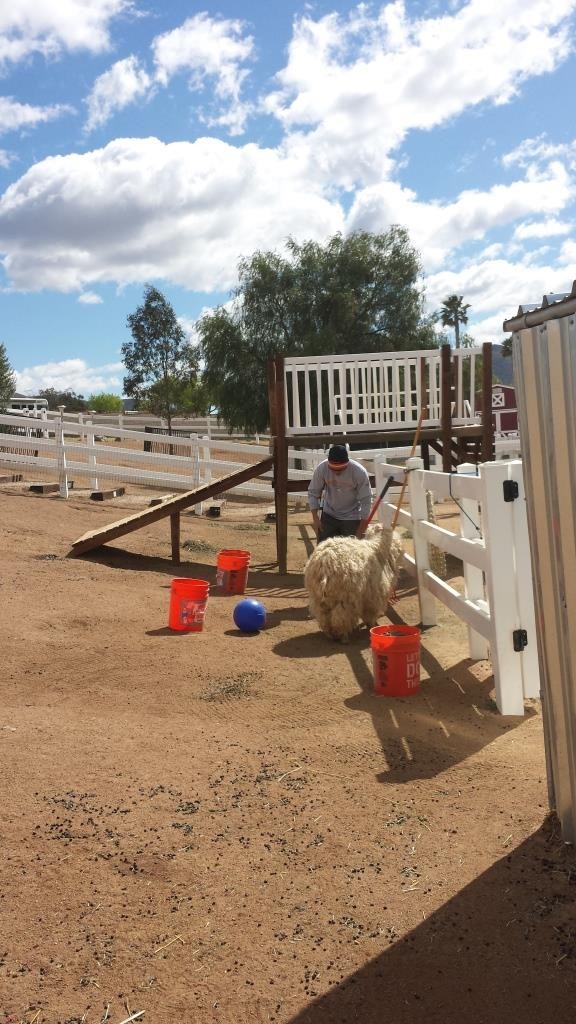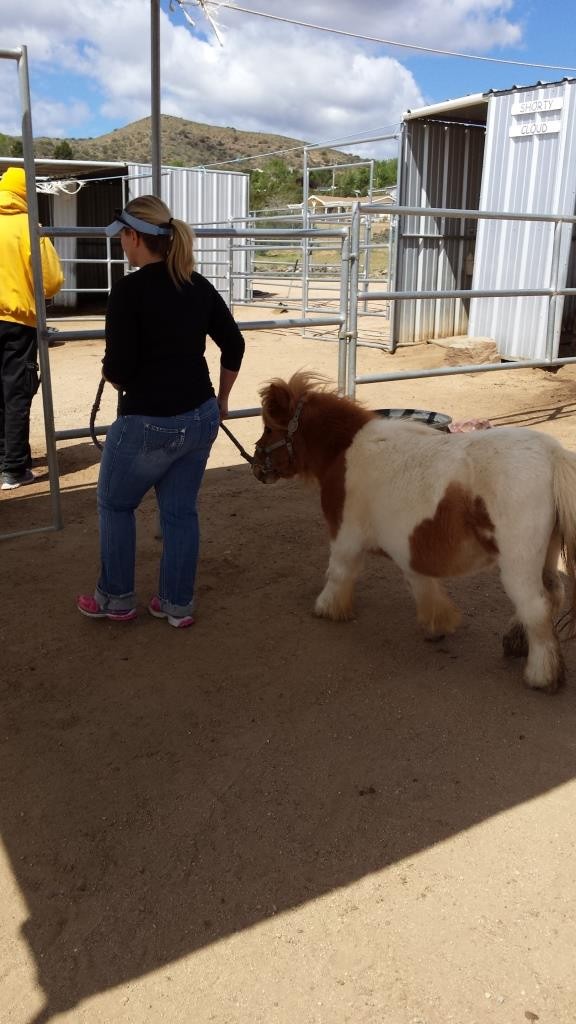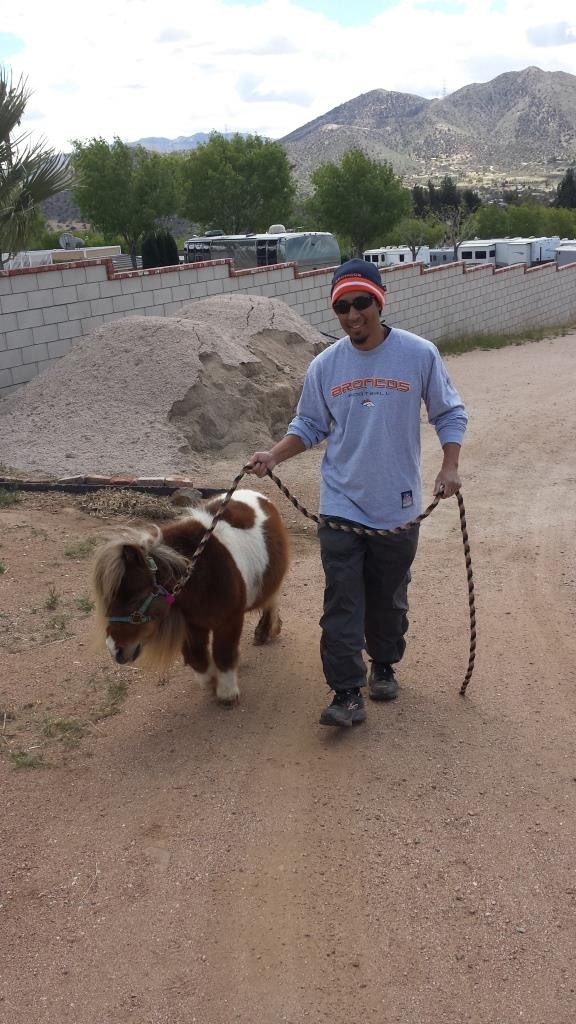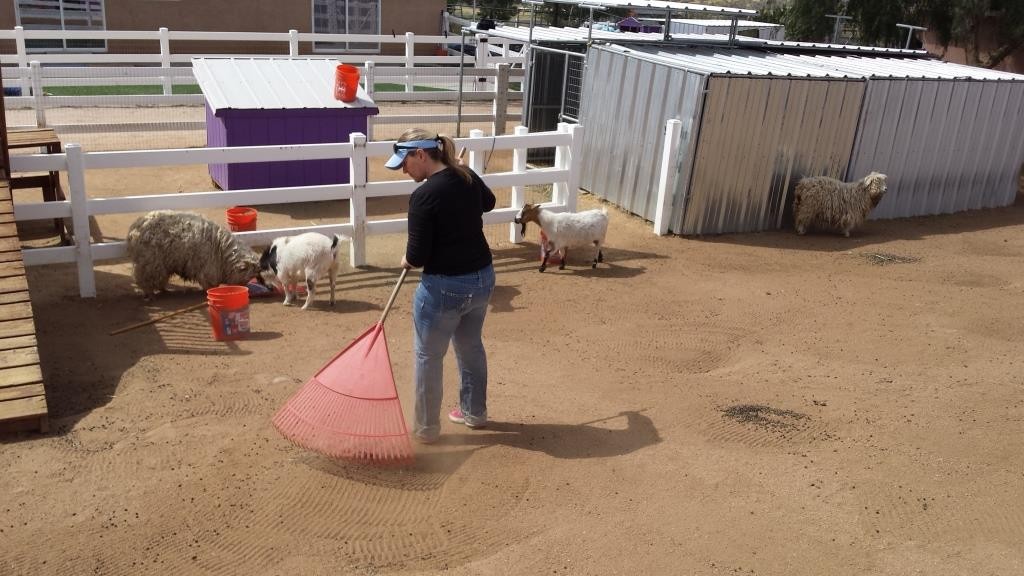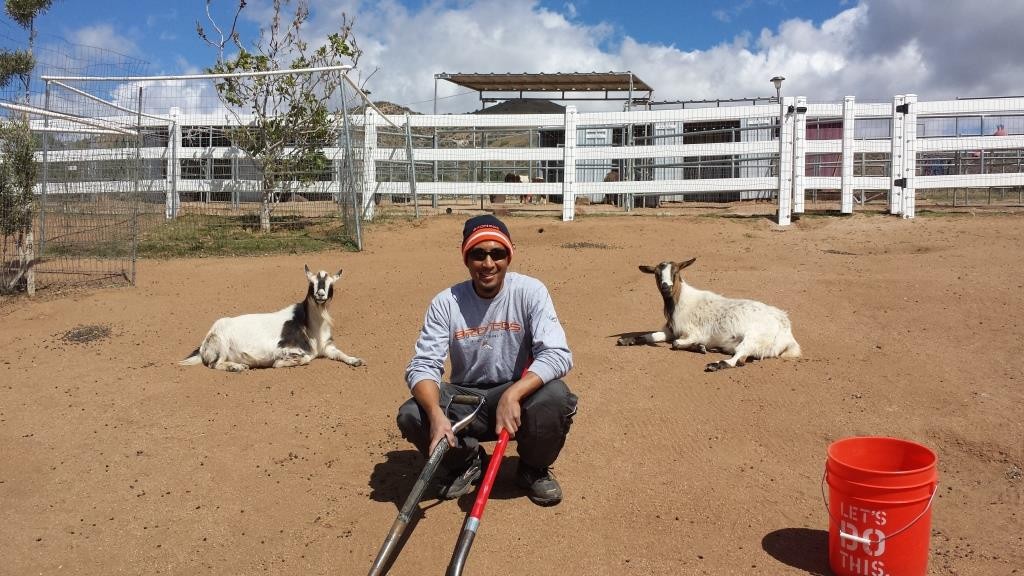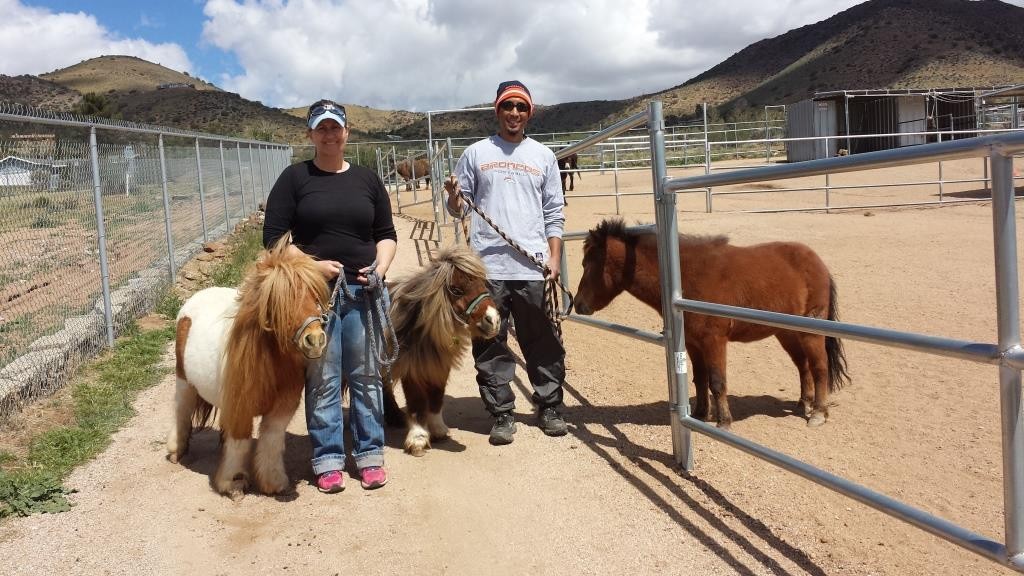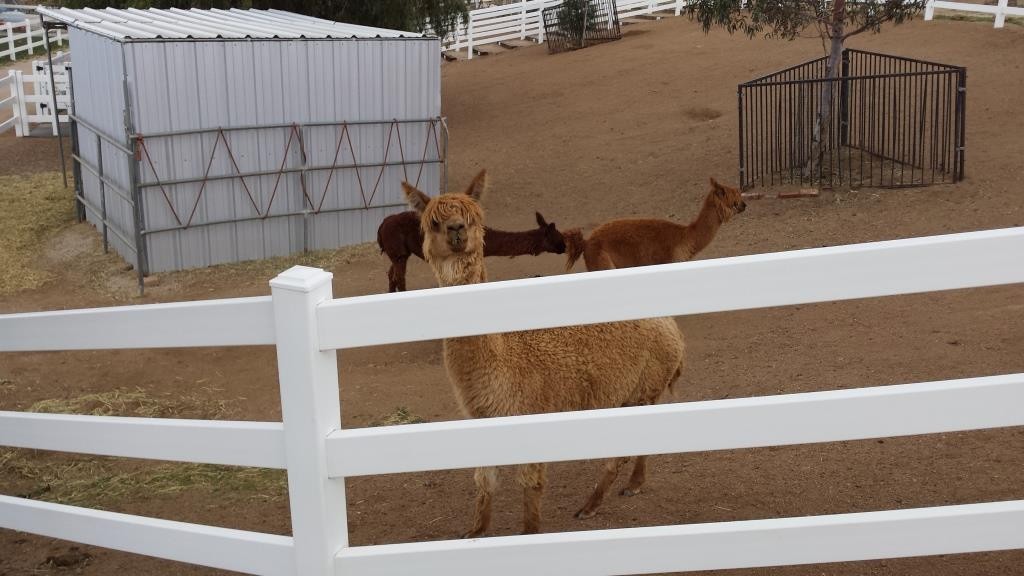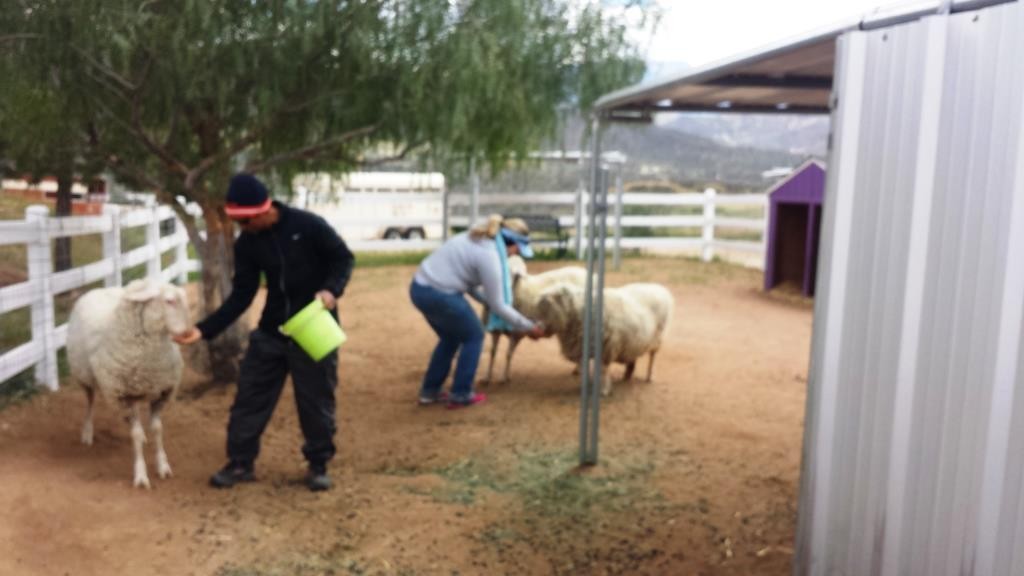 Another social media win was that after seeing a Facebook post that we were in Acton, our friend Leanne contacted us to let us know that she was only 17 miles away! We met Leanne in Arizona and had not seen her since she and her family moved to California. We had no idea we would be so close to their new home! Unfortunately, we only found this out towards the end of our stay, but we were still able to get together for a quick dinner and catch up the night before we left.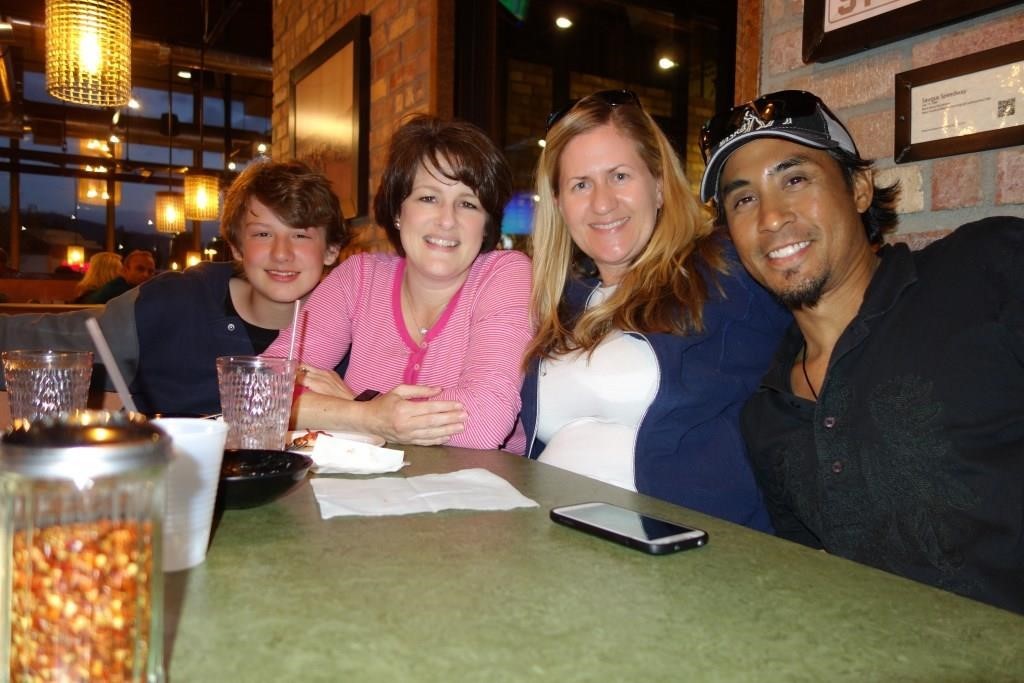 As with many of our other stops, our 10-day stay in Acton flew by.  We are excited to spend three full weeks at our next stop, Lake of the Springs, in Oregon House, California. We have heard from fellow RVers that this campground is a member favorite and we can't wait to explore it for ourselves.