Travel Log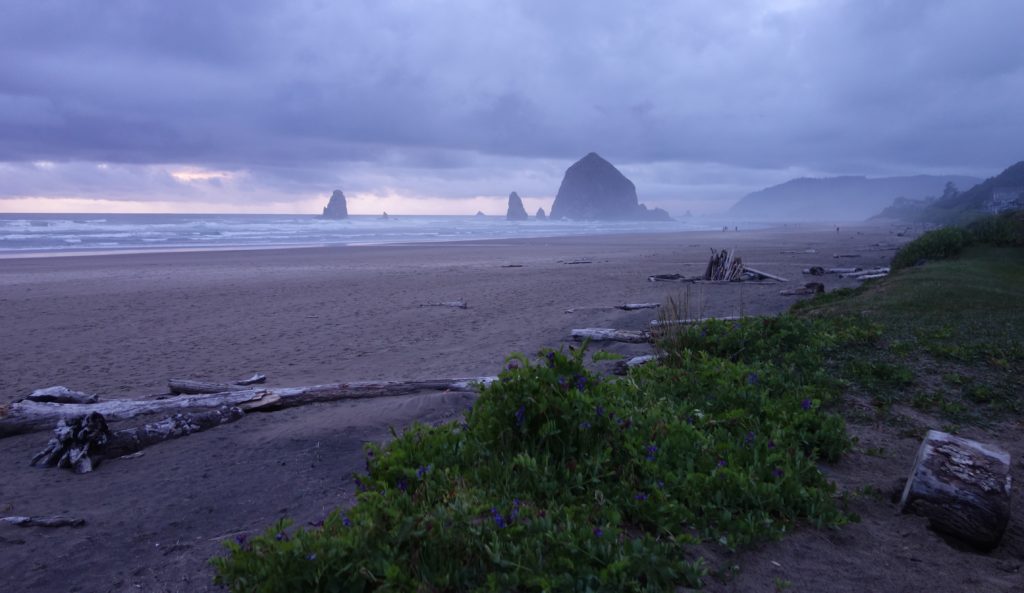 Seaside RV Resort, Seaside, OR (5/11- 6/1)
Drive
The drive from Newport to Seaside was just about two hours long and the highways were much more forgiving than our last trip. It was a nice change from the longer drives between previous campgrounds. We took our time and stopped at a few overlooks where we had some excellent views of the sea stacks or off-shore monoliths.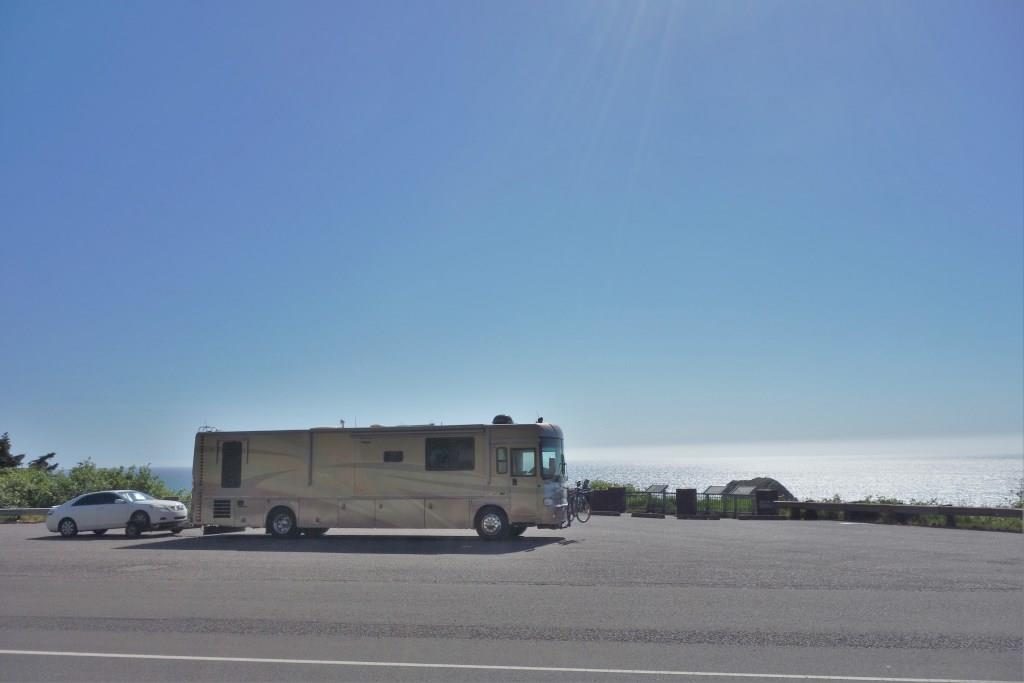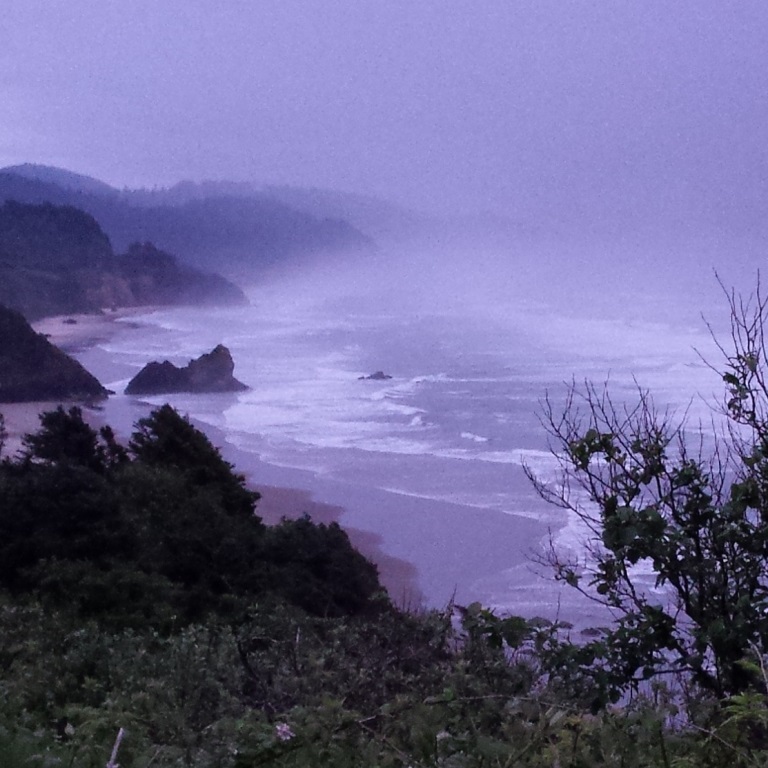 Campsite
Seaside is a touristy beach town and the campground reflected the need to pack more people into a small space. Most of the sites were open rows of RVs packed in close to each other. We were lucky enough to find a more spacious and private spot toward the back of the campground. We try to travel mid-week when the campgrounds are empty of the weekend crowds. It has worked out well for us in scoring some of the better sites.
When we hung out at the camp, we took advantage of the basketball courts, pickle ball courts, and indoor pool and hot tub. The beach was a bit of a trek by foot, especially with equipment, so we usually took the short drive by car instead.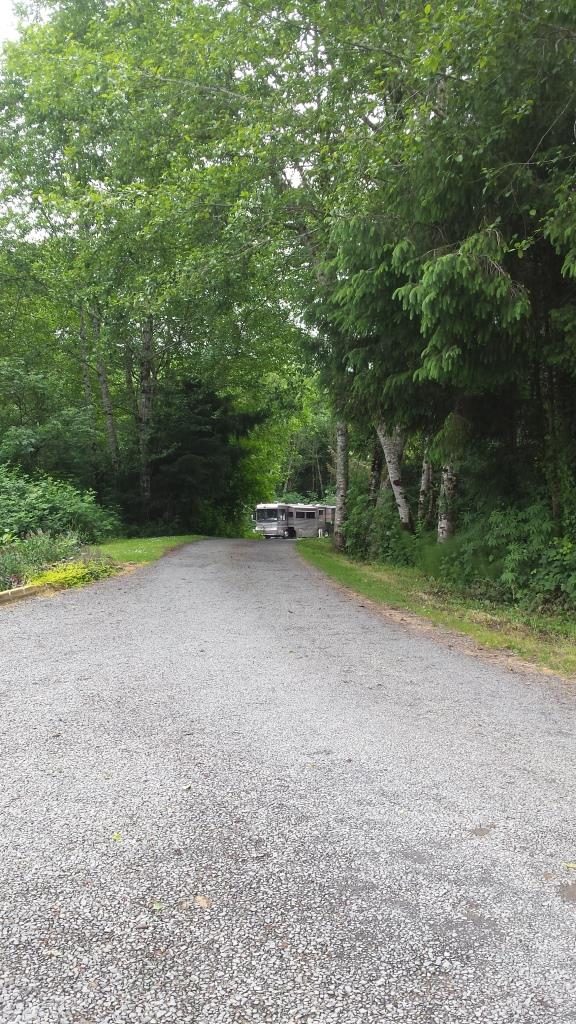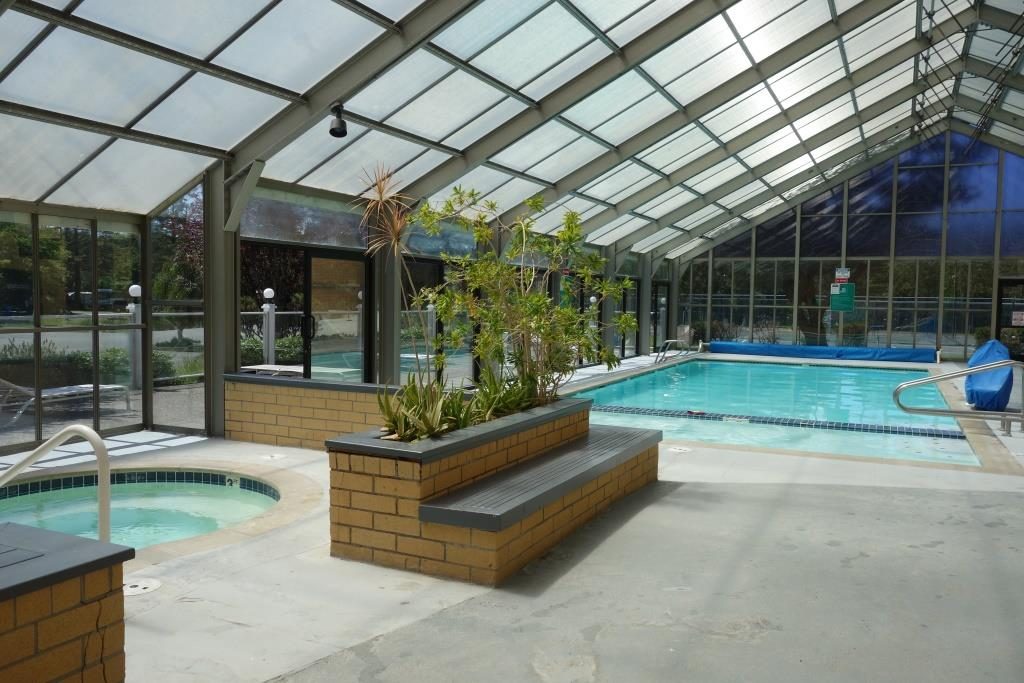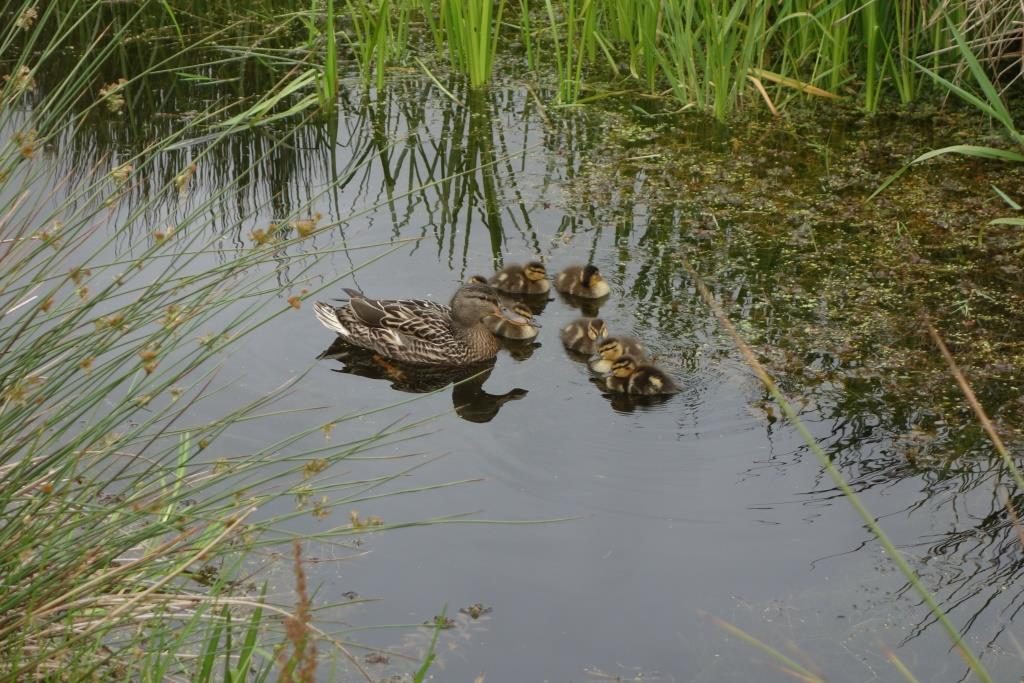 Day Trips
The northern coast of Oregon provided easy access to many scenic beaches. We were just 10-15 minutes from Cannon Beach where we enjoyed views of the iconic Haystack Rock.  Since it was such a short drive, we ended up going back multiple times. It was a completely different experience seeing it in the rain and then on a sunny day, and during high tide versus low tide. We also enjoyed day trips to many of the other nearby beaches.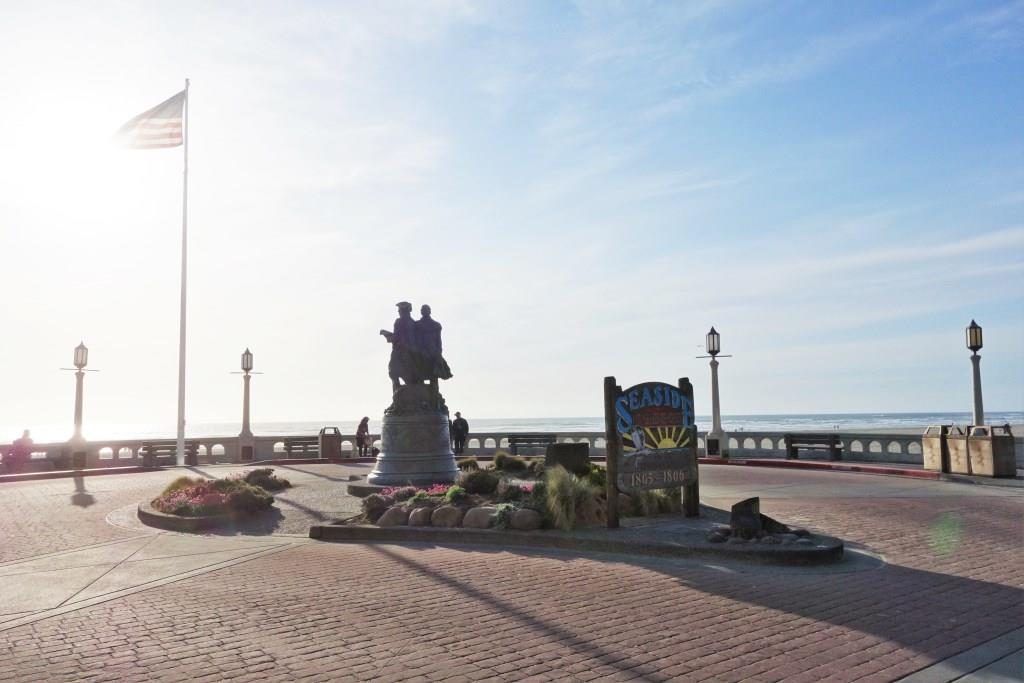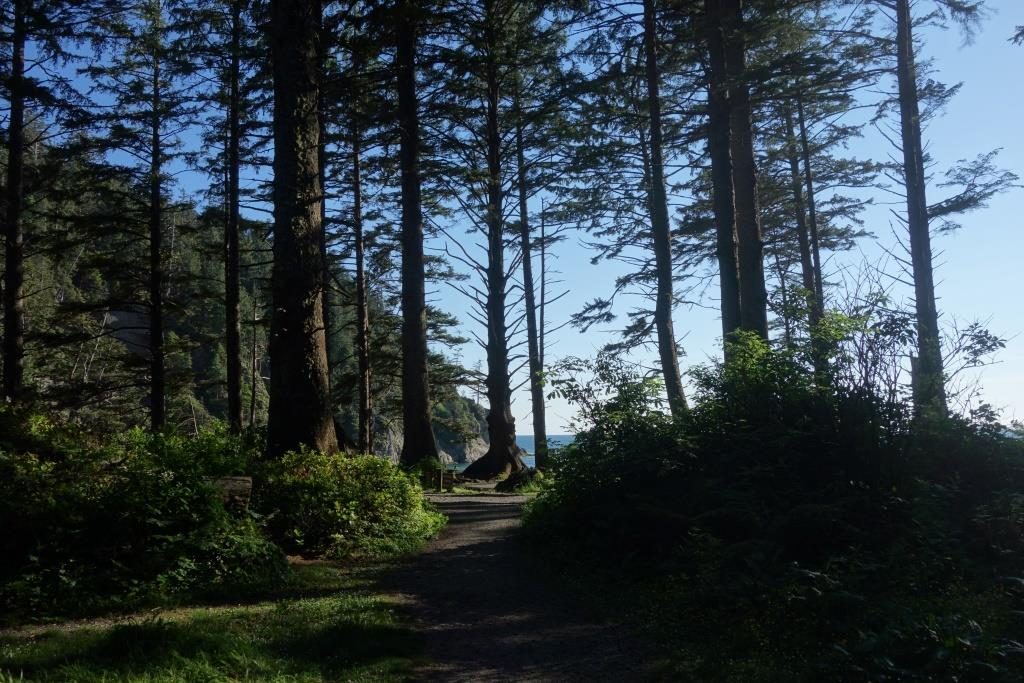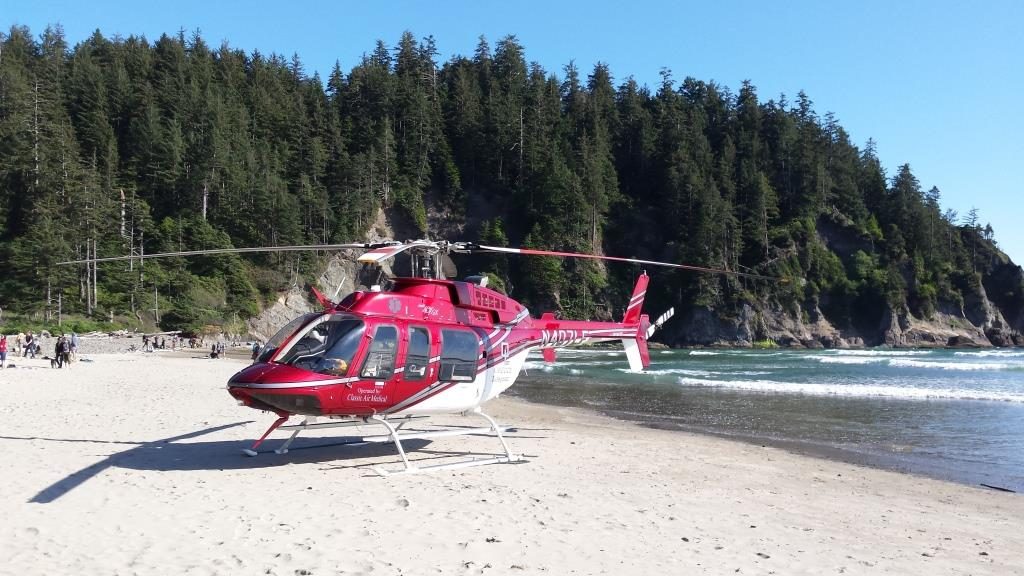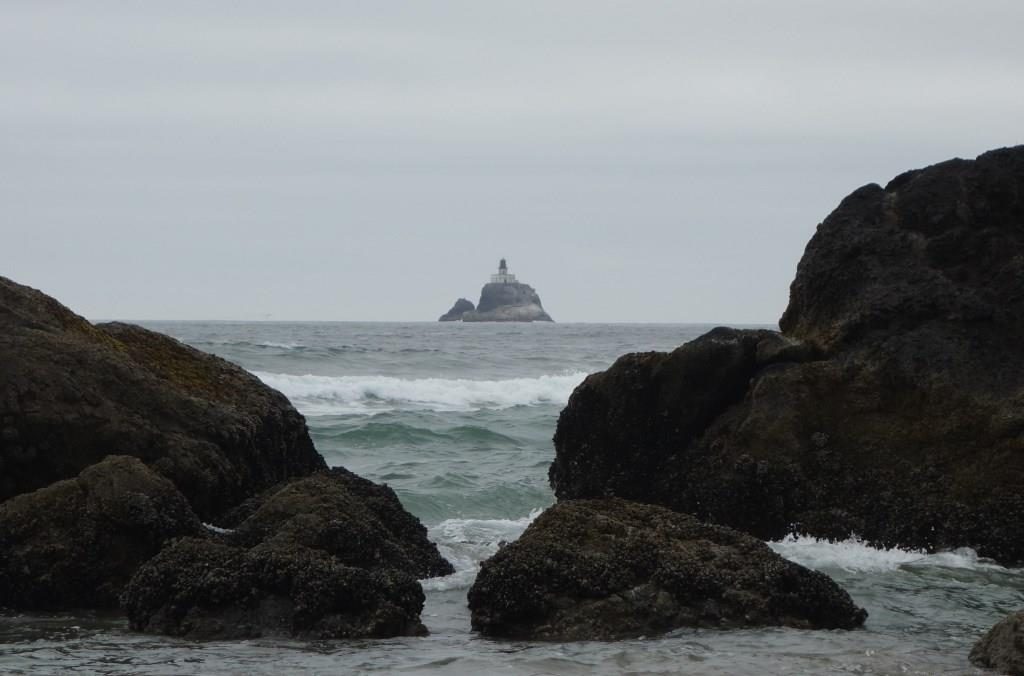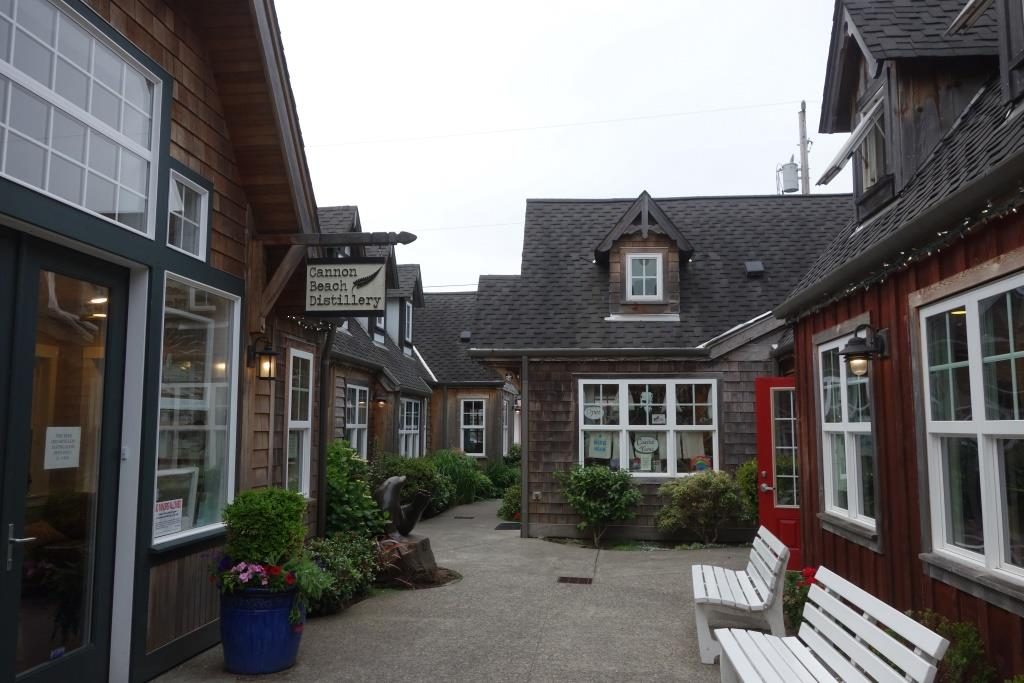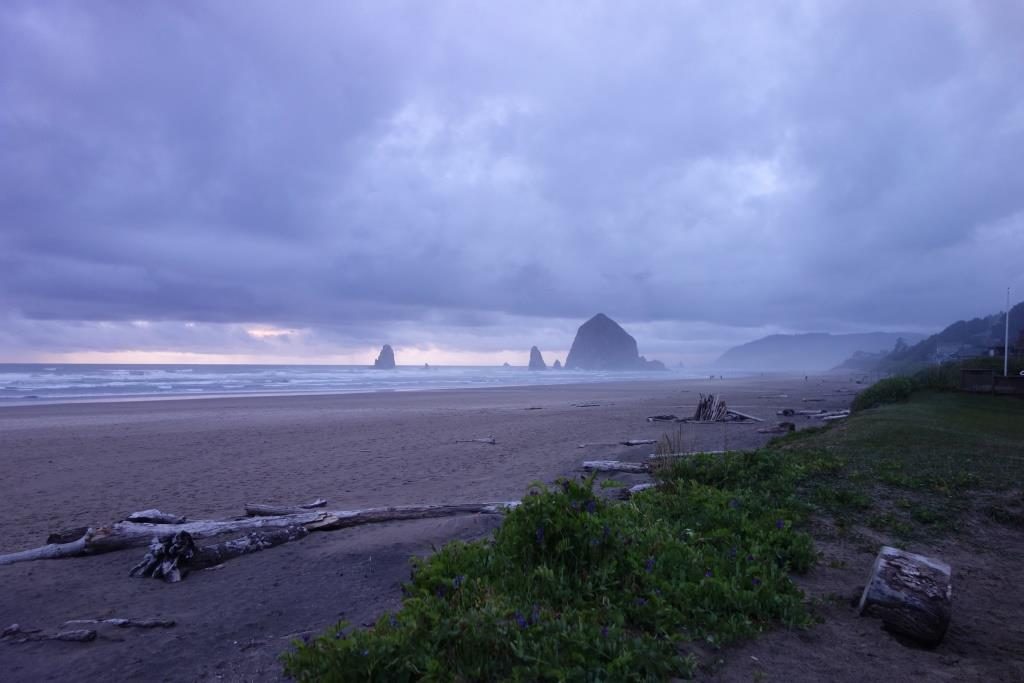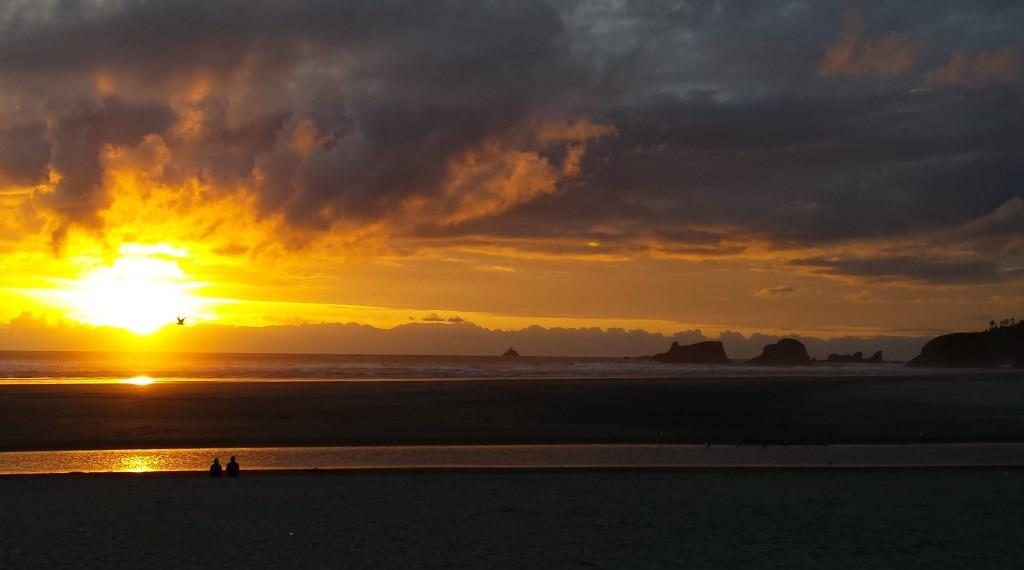 In addition to the beaches, we were able to see many other interesting landmarks. Nearby Fort Stevens provides an interesting history lesson and on its beaches sits the remains of the 'Peter Iredale' ship which ran ashore in 1906. The quaint little city of Astoria, which was about 20 minutes north of our campground, has been seen in movies like The Goonies, Free Willy and Kindergarten Cop. We climbed the Astoria Column for 360-degree views of the city and drove across the four-mile bridge that crosses the mouth of the Columbia River into Washington State. We spent almost an entire day exploring the Long Beach Peninsula which included beaches, historic towns, and two of Washington's majestic lighthouses.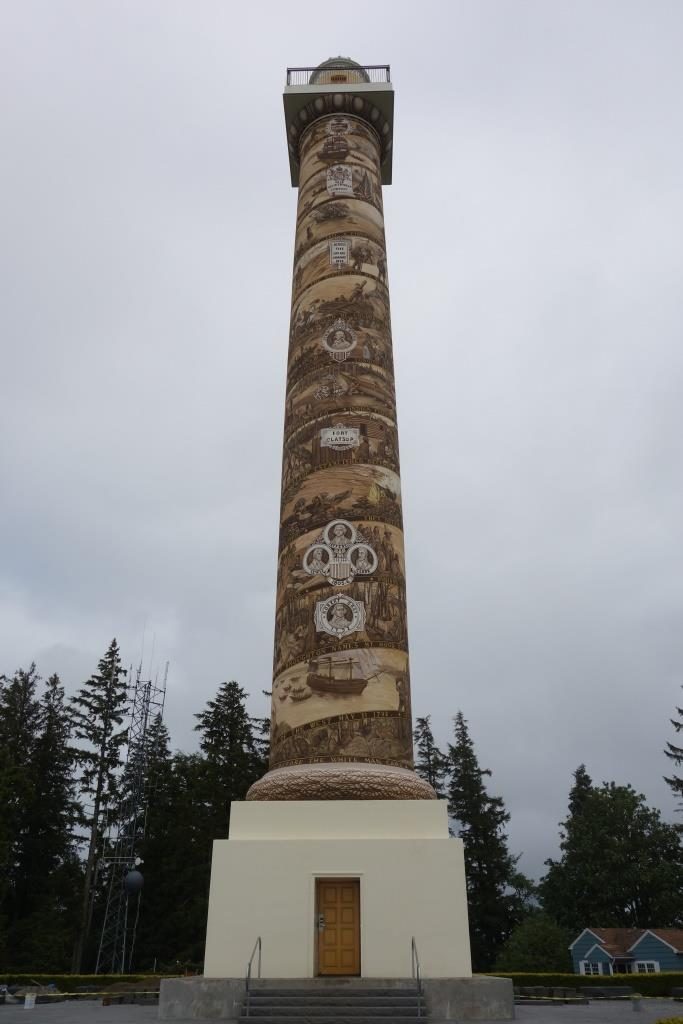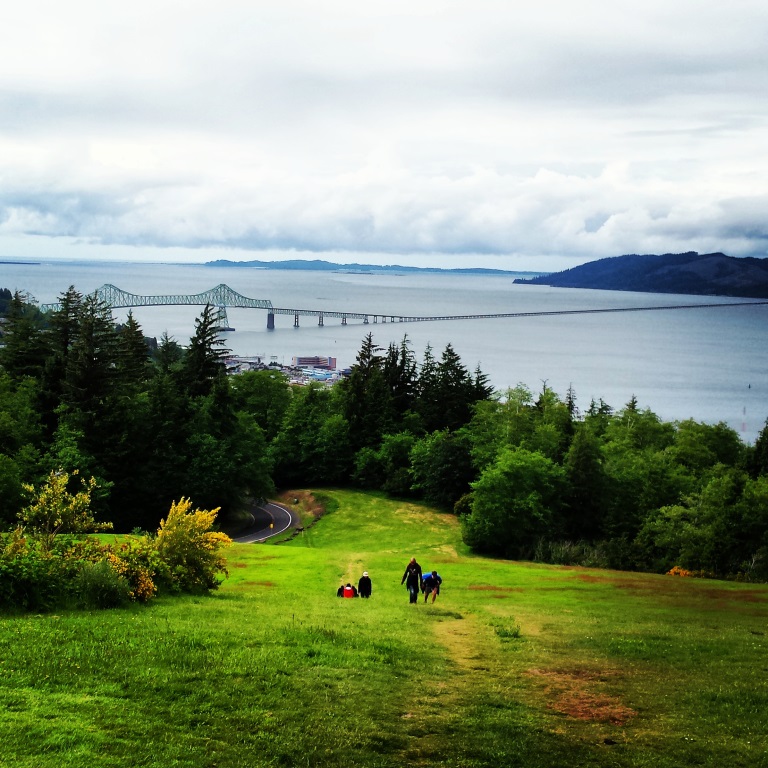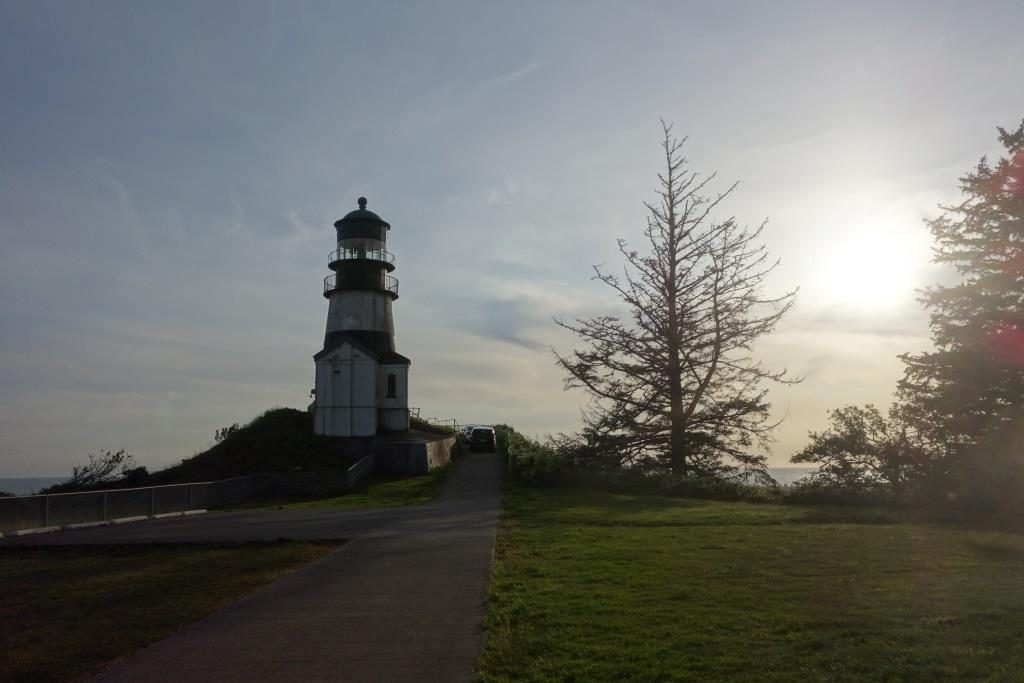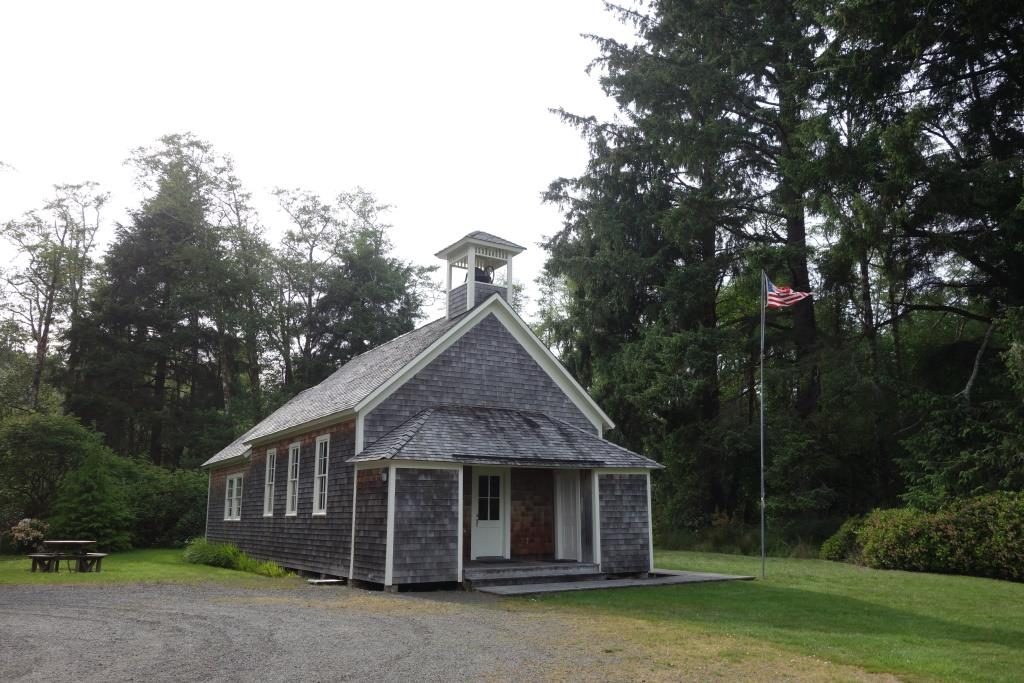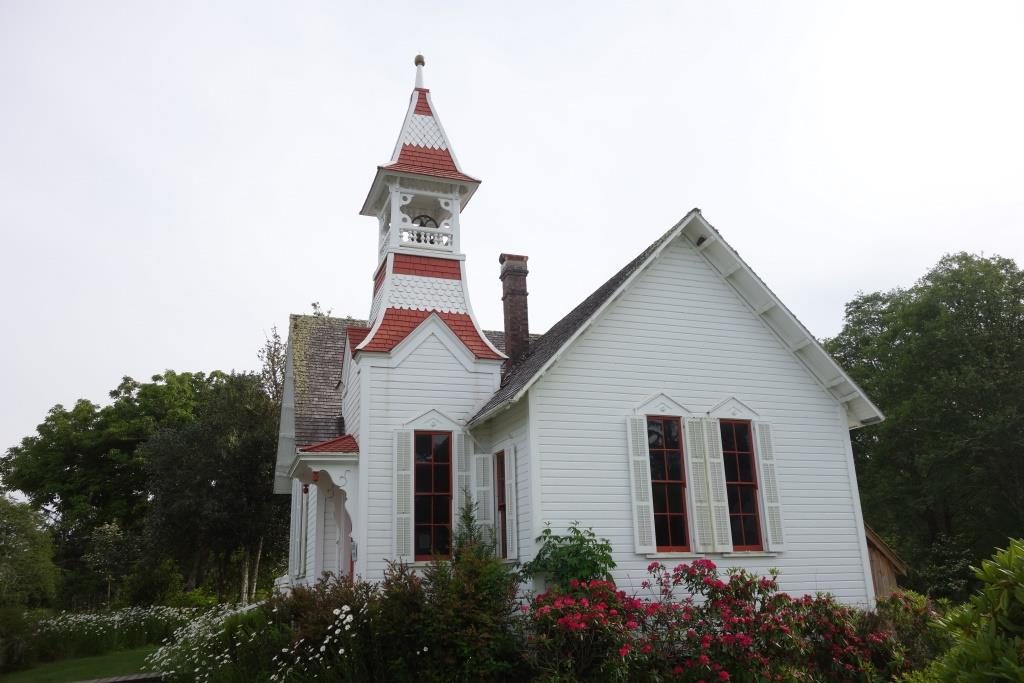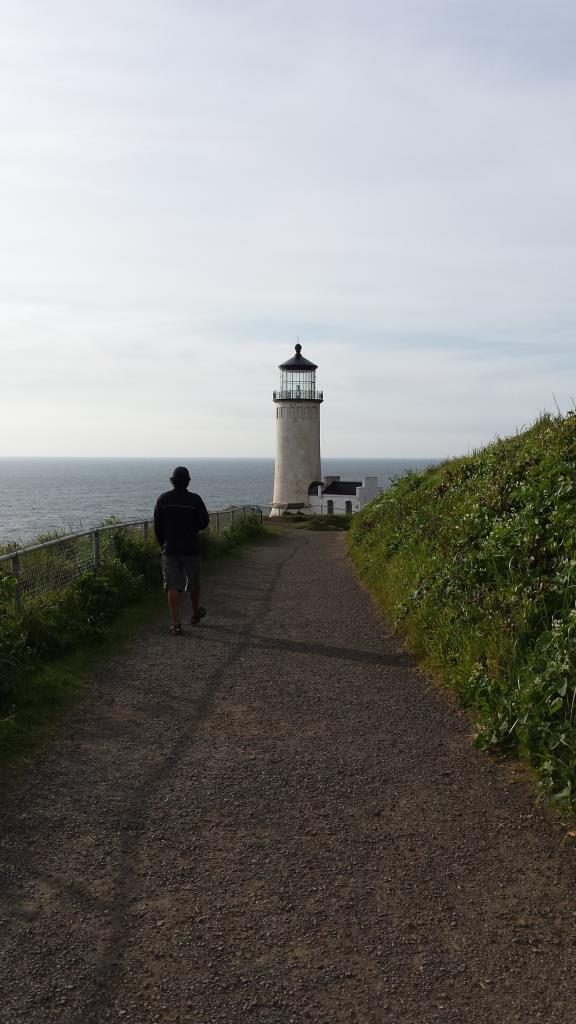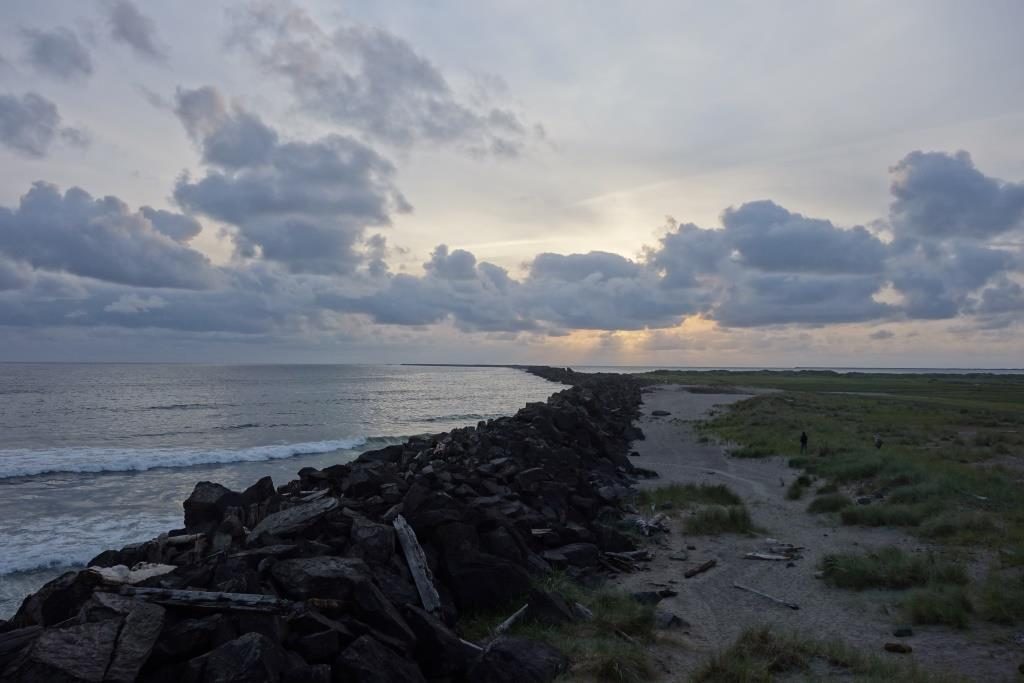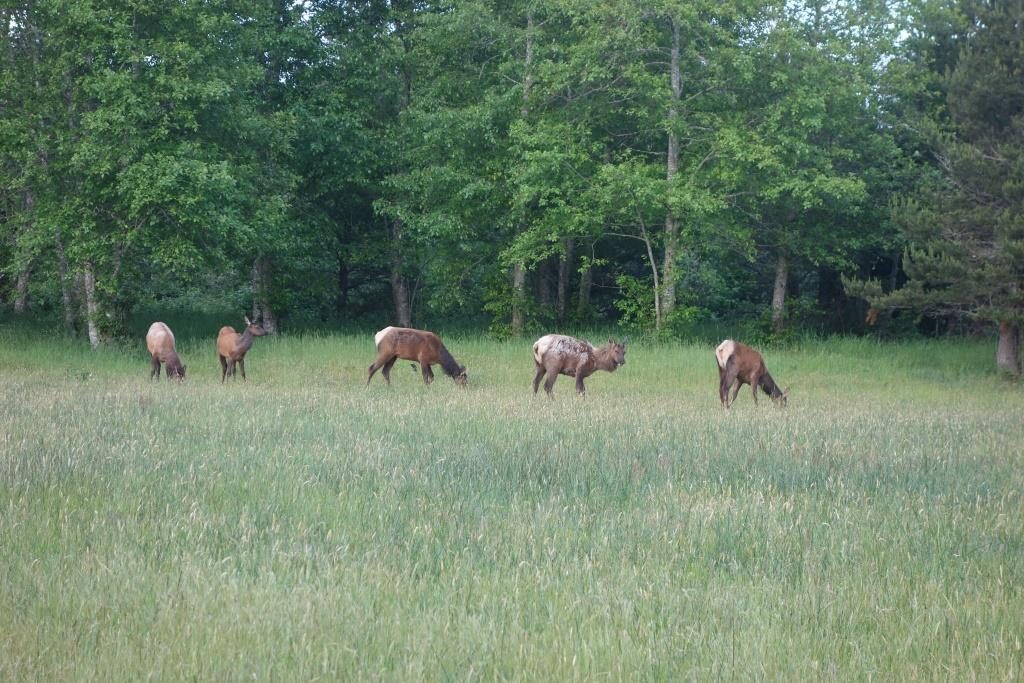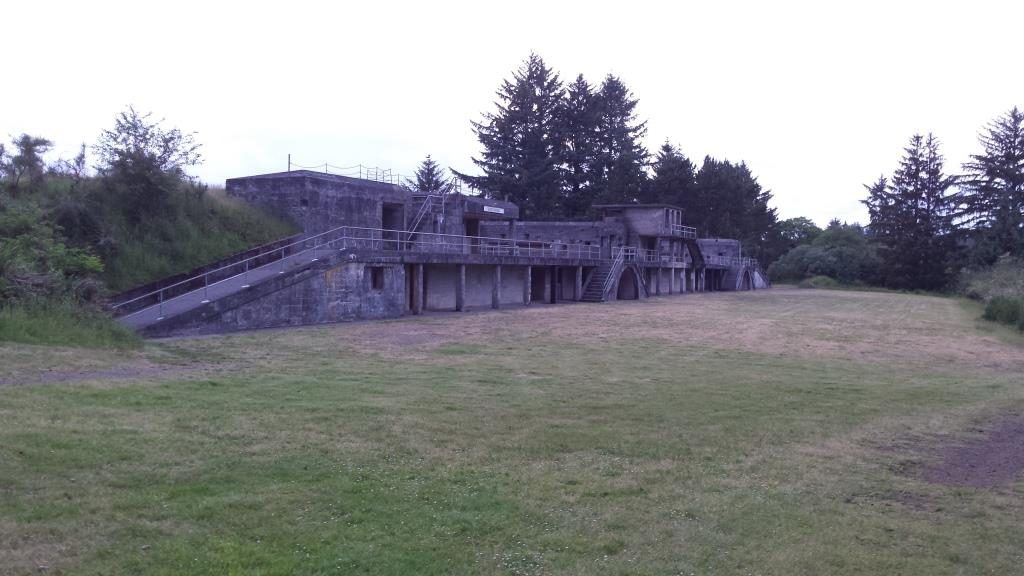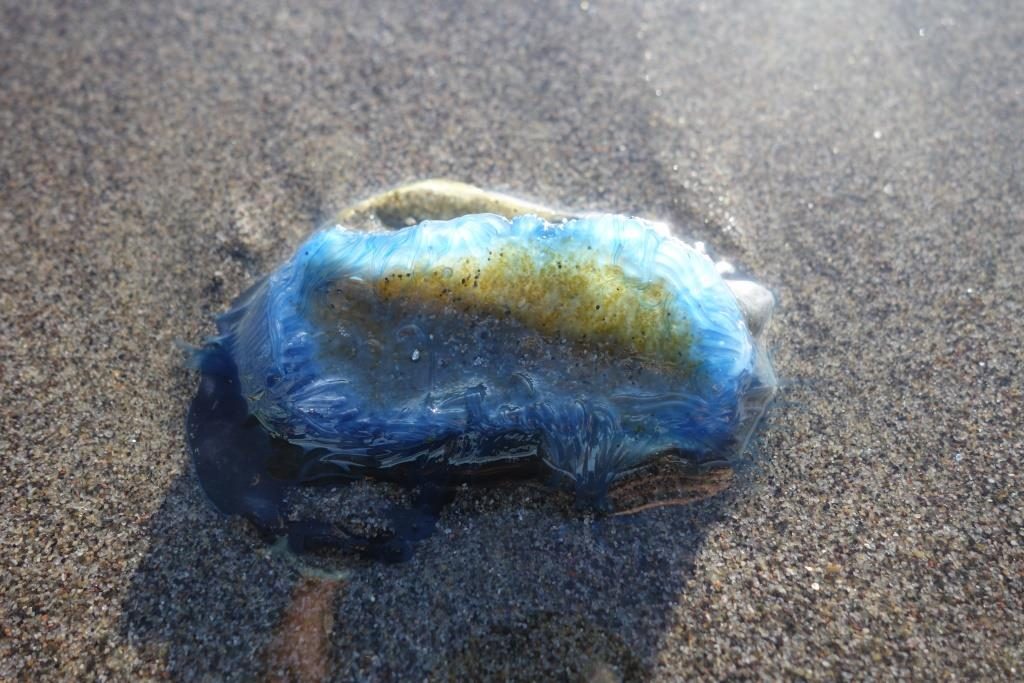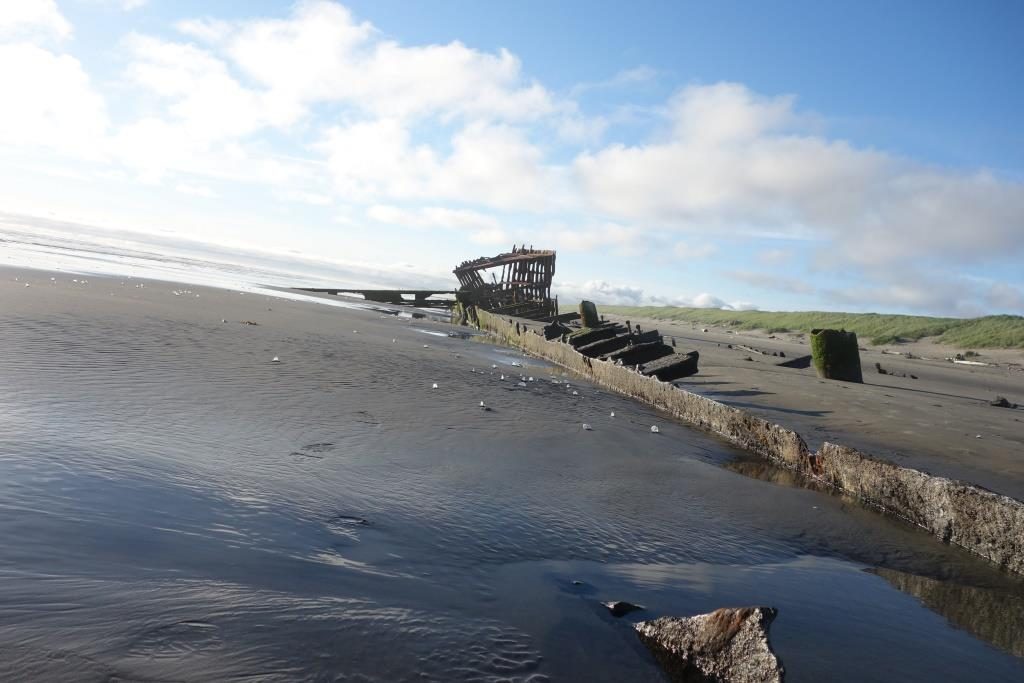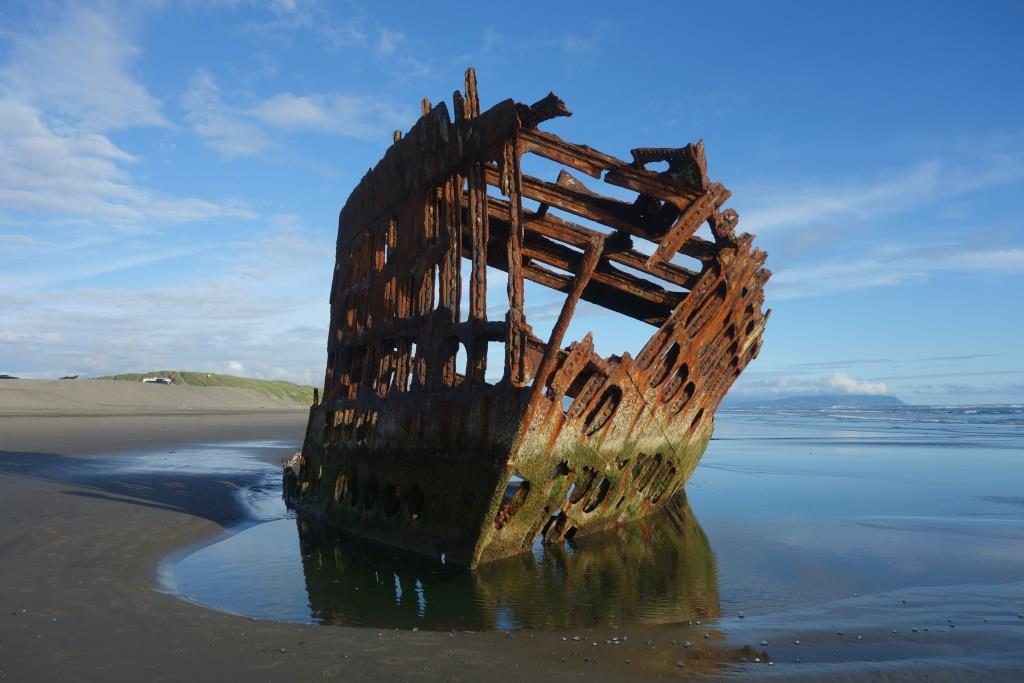 Another fun day trip from Seaside was a two-hour drive to the east of Portland, along the Historic Columbia River Highway. The Vista House at Crown Point was originally built as a rest stop for travelers along this highway. It now provides visitors with a history lesson and offers incredible views of the Columbia River Gorge area. The highway is also known for all of the scenic waterfalls that are easily accessible from the road.
On the way back, we of course had to stop by Portland, which is known as the most vegan friendly city in the United States.  They have a huge selection of vegan restaurants and food trucks. It was pretty late, but we were able to grab a quick bite at the Veggie Grill just before they closed and it did not disappoint.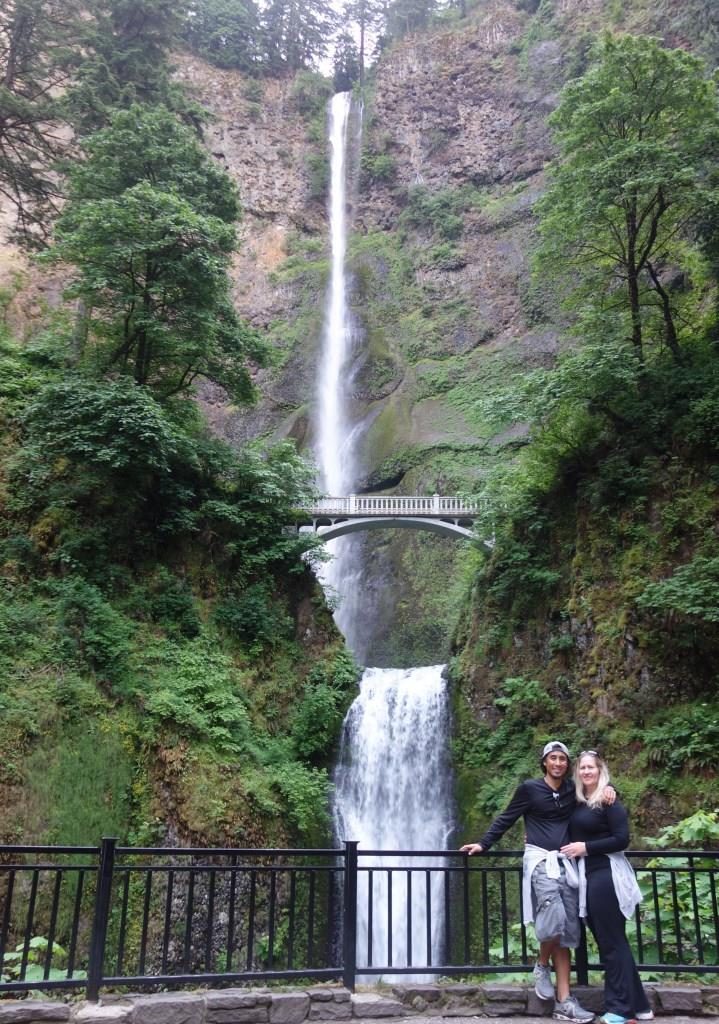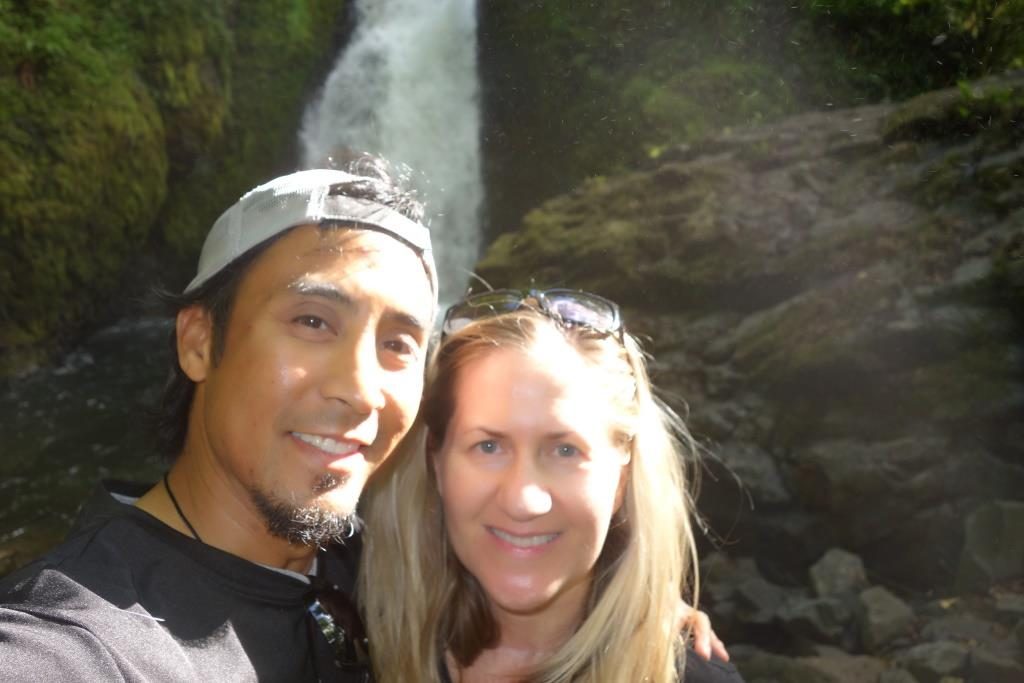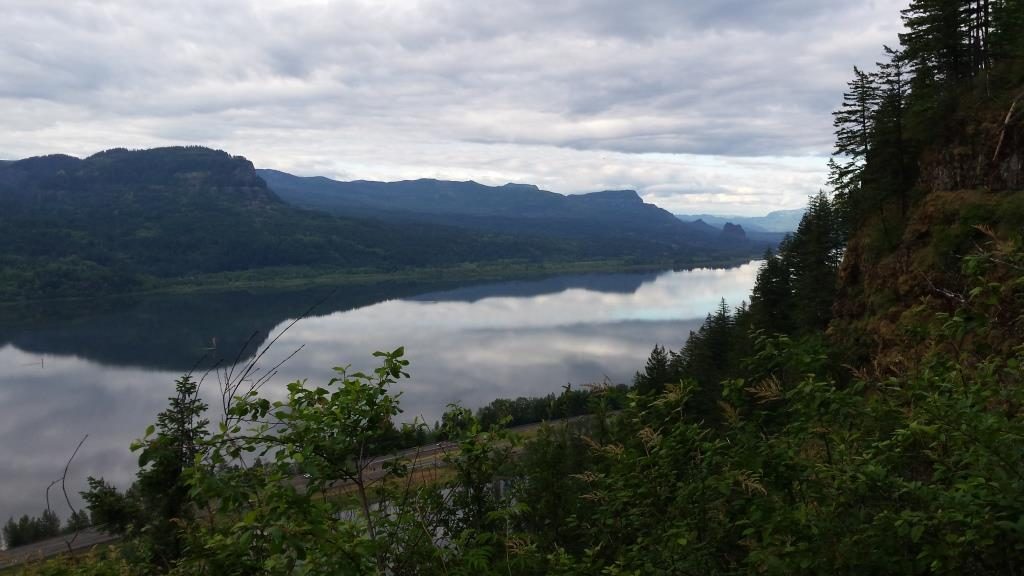 Guests
Aunt Julie and Uncle Dwight made the hour long drive from Longview, WA to Seaside for an afternoon visit.  They hope to tour the country in a RV when they retire in a few years, so it was fun to share our experiences with them.
Cathy's sister Rosie and our niece Mia made a return visit the same day and stayed overnight.  We enjoyed a trip back to Cannon Beach and Astoria with them. They are now officially our most frequent visitors!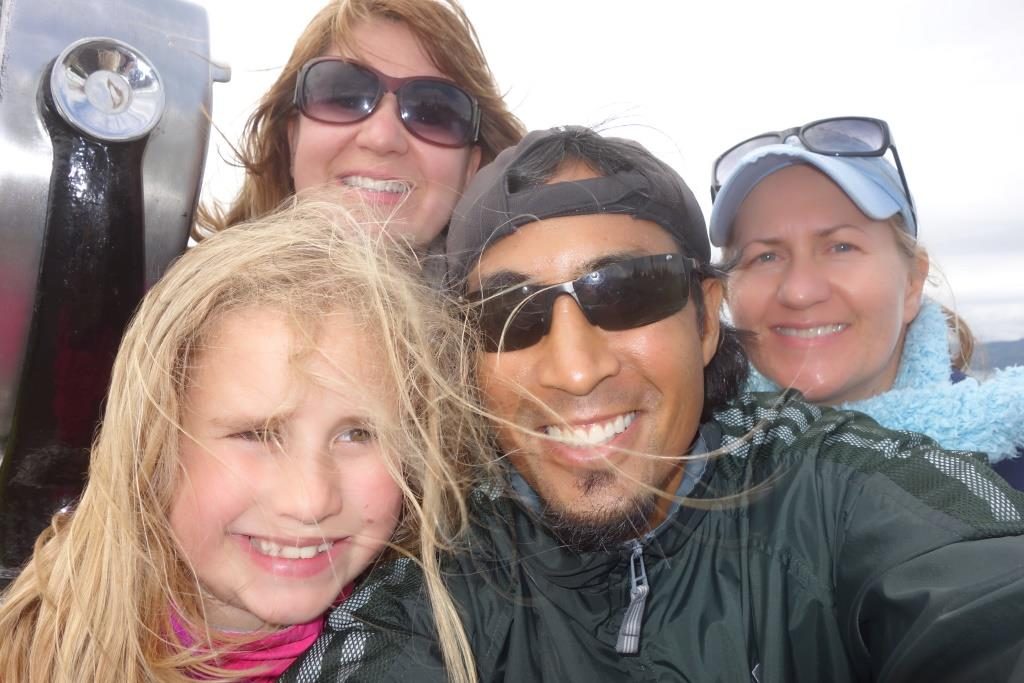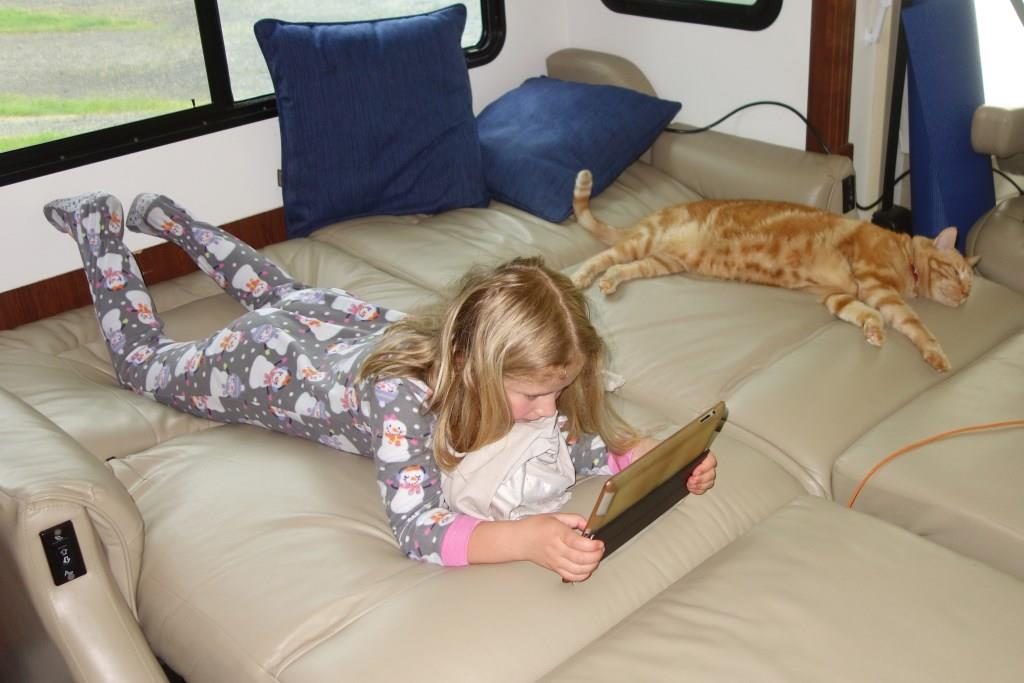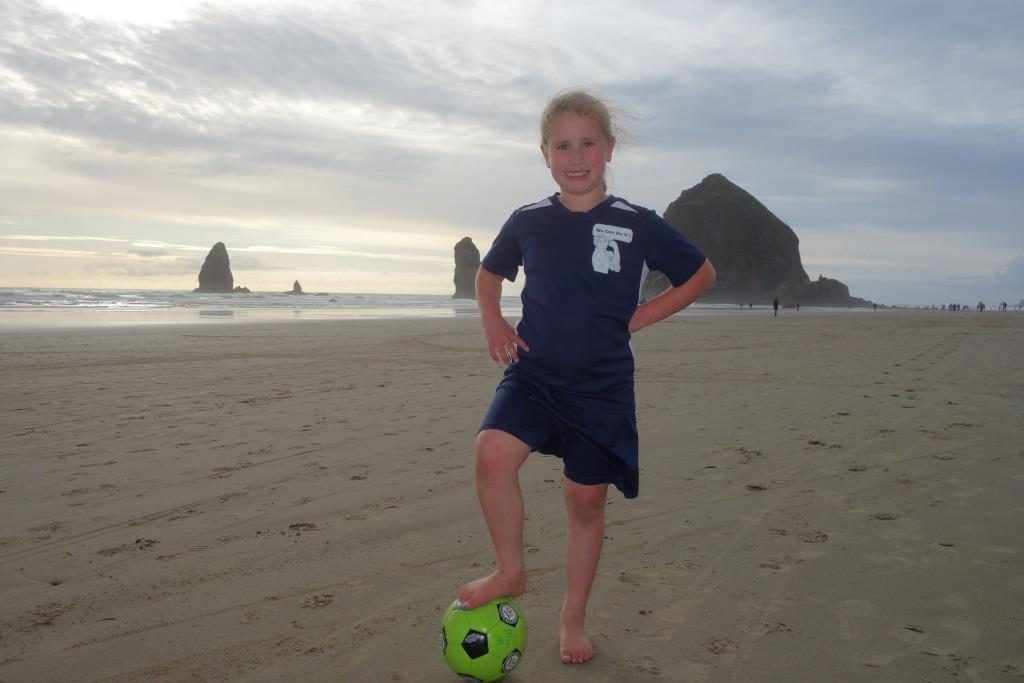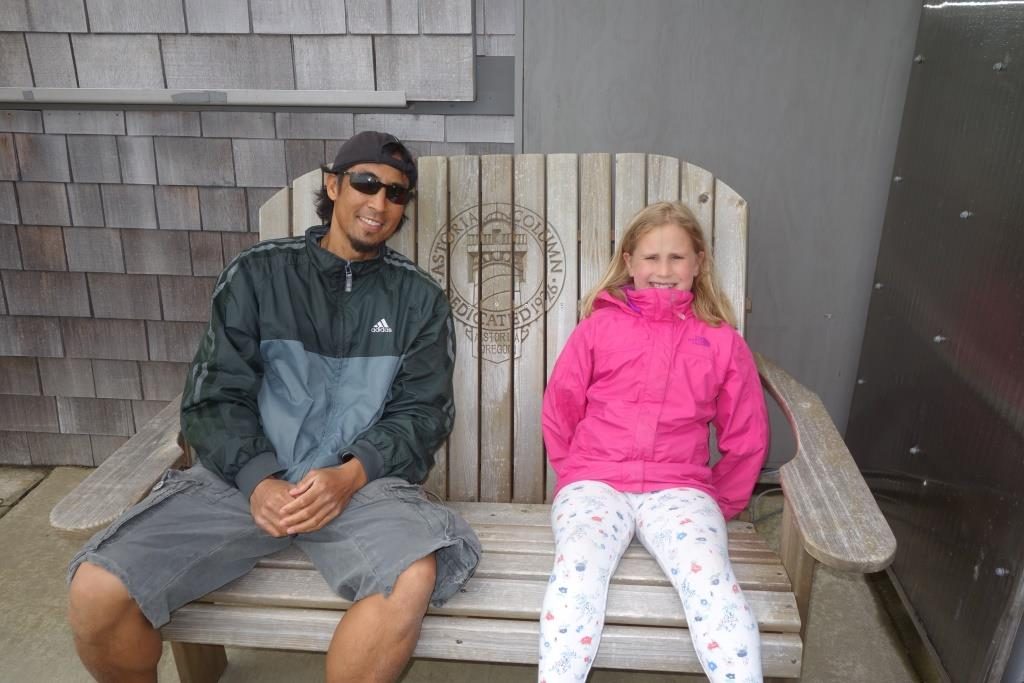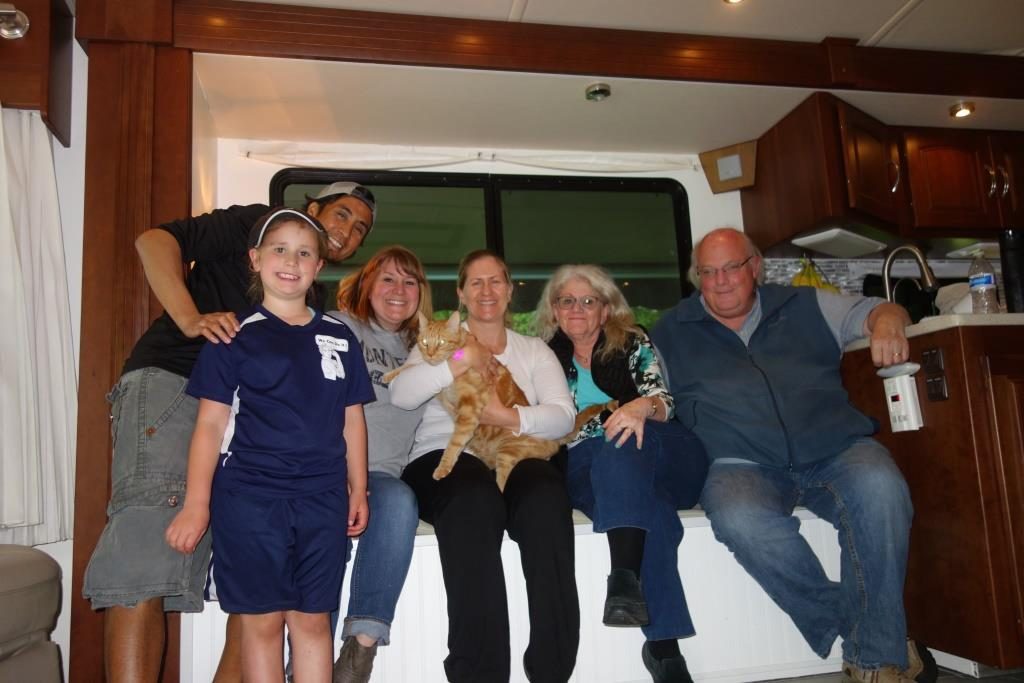 Fitness
Jon took advantage of having a beach nearby to continue his fitness training.  He was also able to get a free 7-day pass to one of the local gyms.  We set up the Wii in the RV and were able to get some fun cardio exercise in on rainy days. The opposing slides near the front of the RV create a large living area where we have plenty of room to do our workouts inside.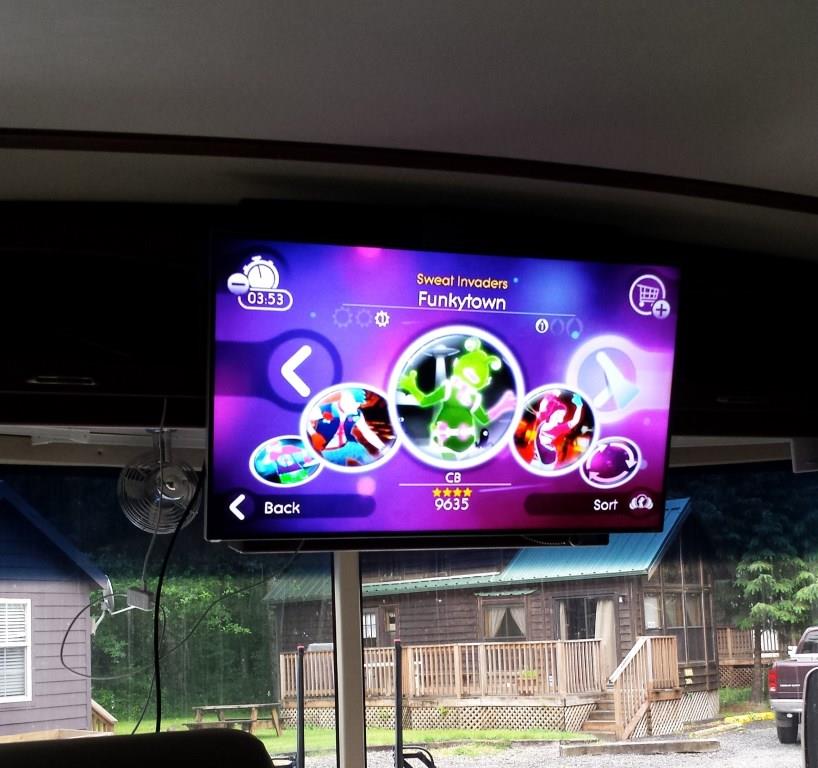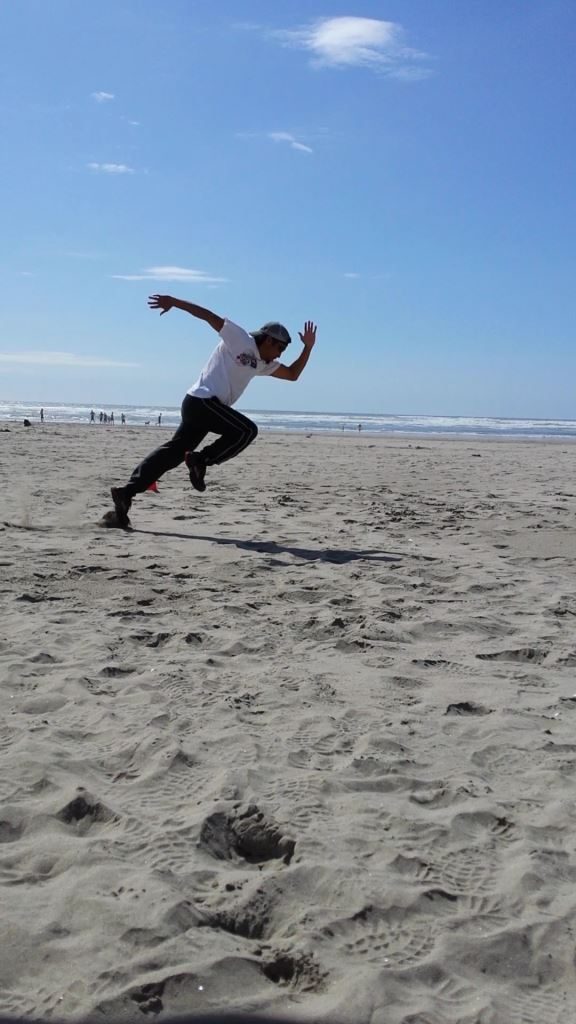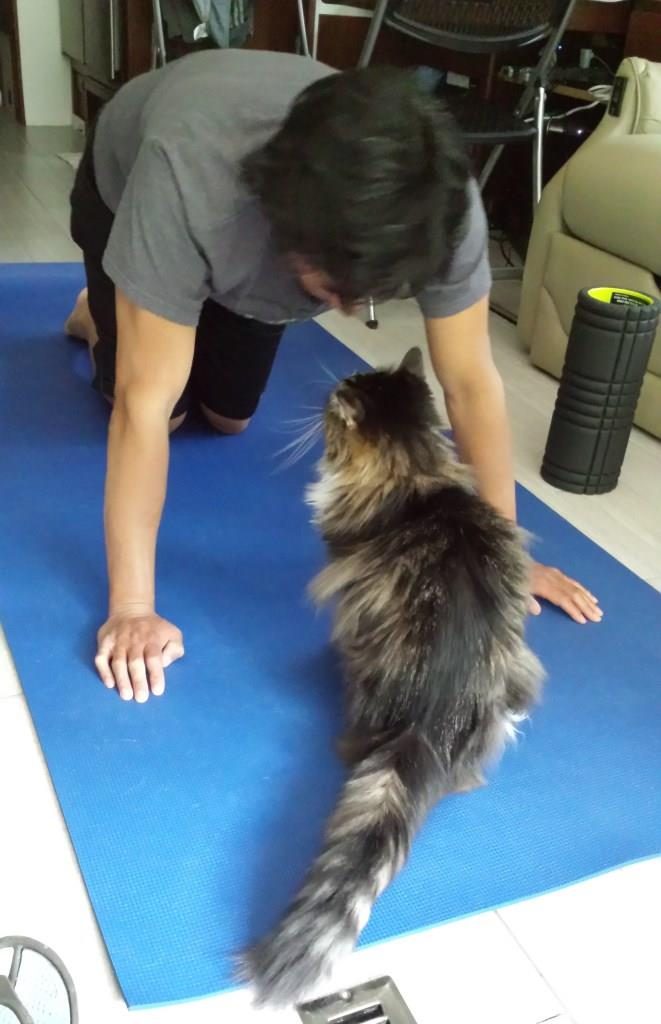 The Oregon coastline is one of the most scenic areas we have ever visited. We have enjoyed the past six weeks here and will definitely make plans for a return trip someday. Our next destination is the Paradise RV Resort in Silver Creek, WA, which is about two and a half hours north of Seaside. We are very excited to be back in Cathy's home state and look forward to seeing more family and friends in the coming weeks.