Travel Log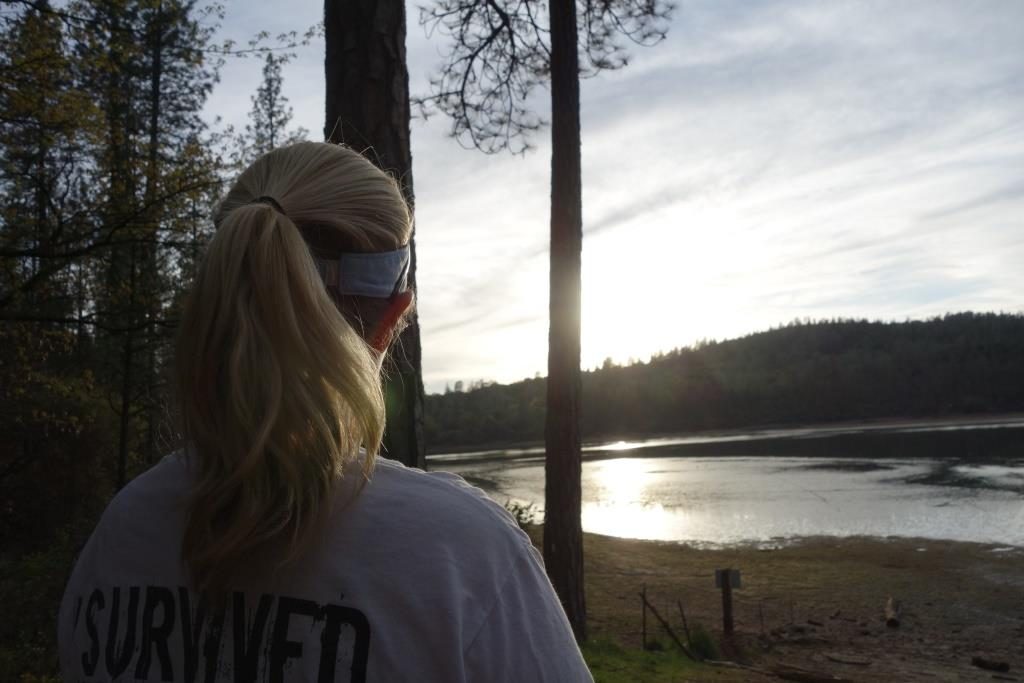 Lake of the Springs, Oregon House, California (3/30/2016 – 4/18/2016)
Lake of the Springs Campground
We heard from several fellow RVers that Lake of the Springs was one of their favorite destinations. We can see why! The camp is located about an hour northeast of Sacramento in Oregon House, California. The campground is huge with your choice of sites with lake views, forest views, or proximity to amenities. We chose the X loop which is for Thousand Trails members only. It is an elevated private loop with full hookups and glimpses of the lake through the beautiful dense forest. It was still off-season here, so it was quiet and peaceful.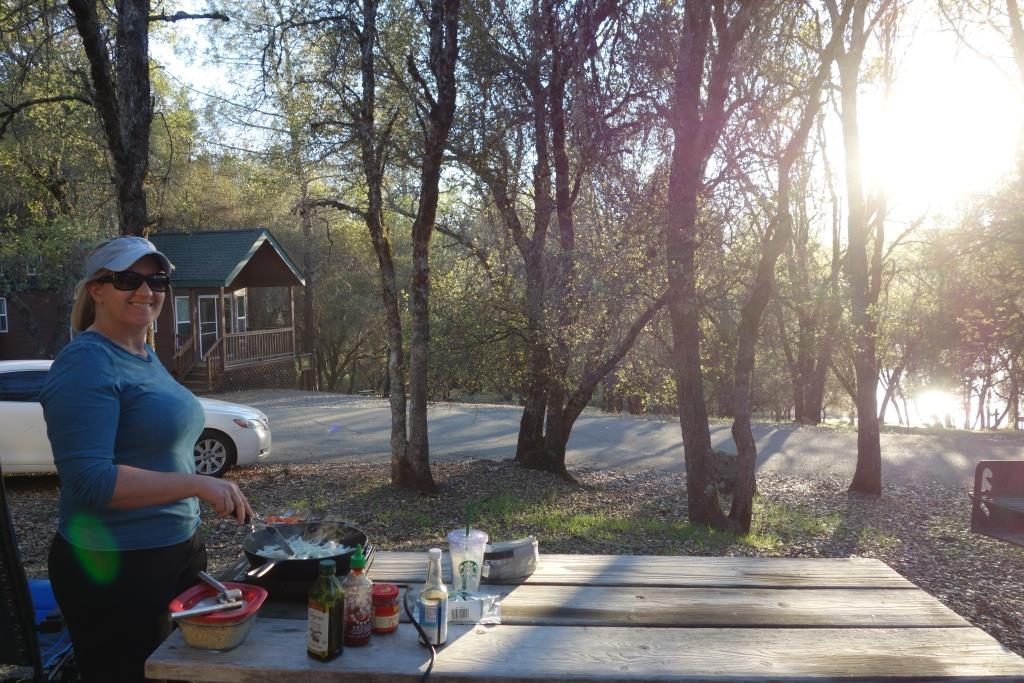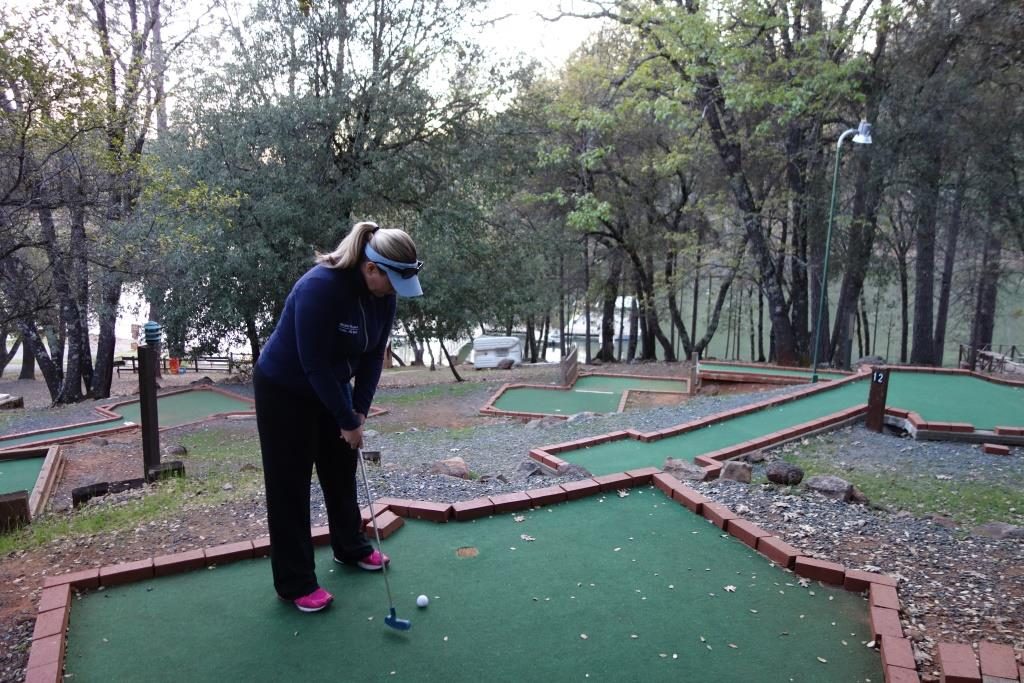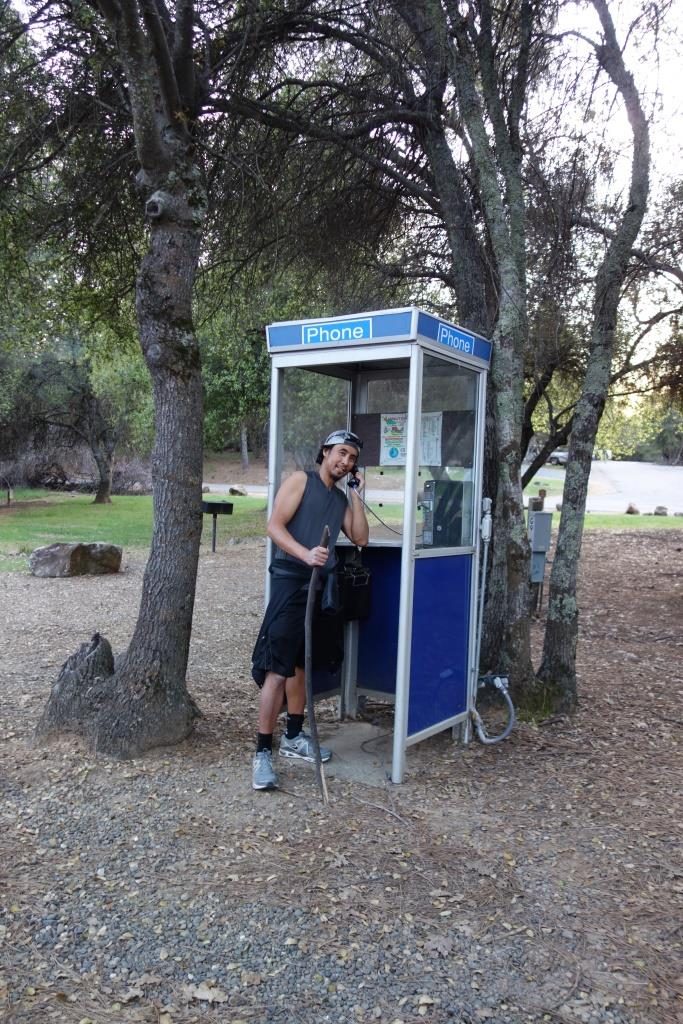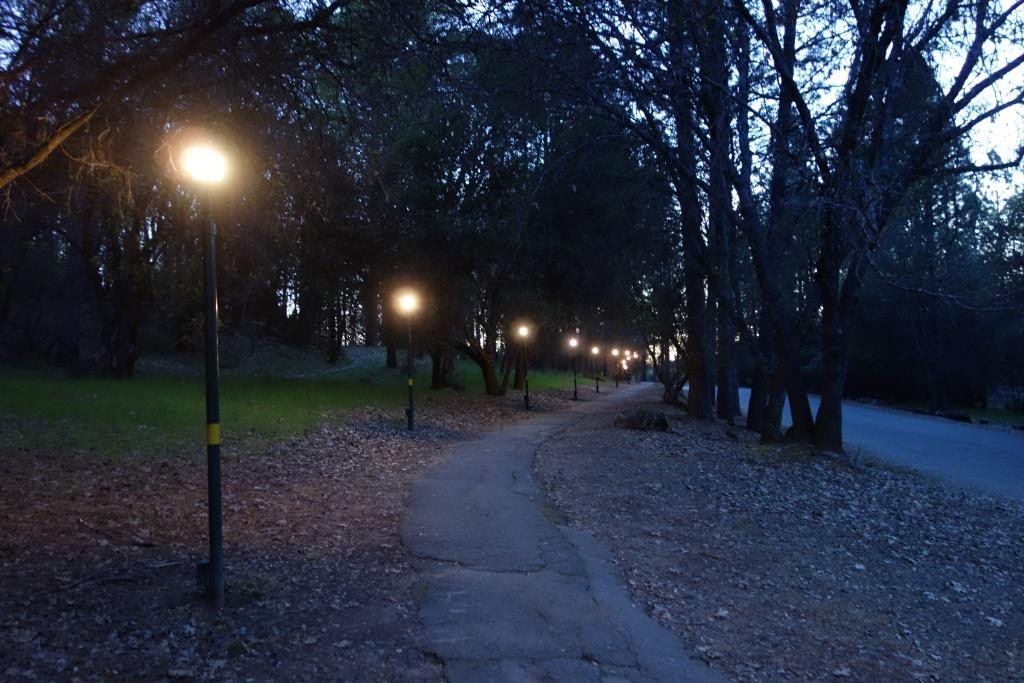 It's pretty hilly here, so there has been less bike riding and more hiking at this location. We loved our daily walks and hikes. Our favorite treks have been around the lake, beyond the dam to the falls below, and around many of the elevated sites with stunning valley views.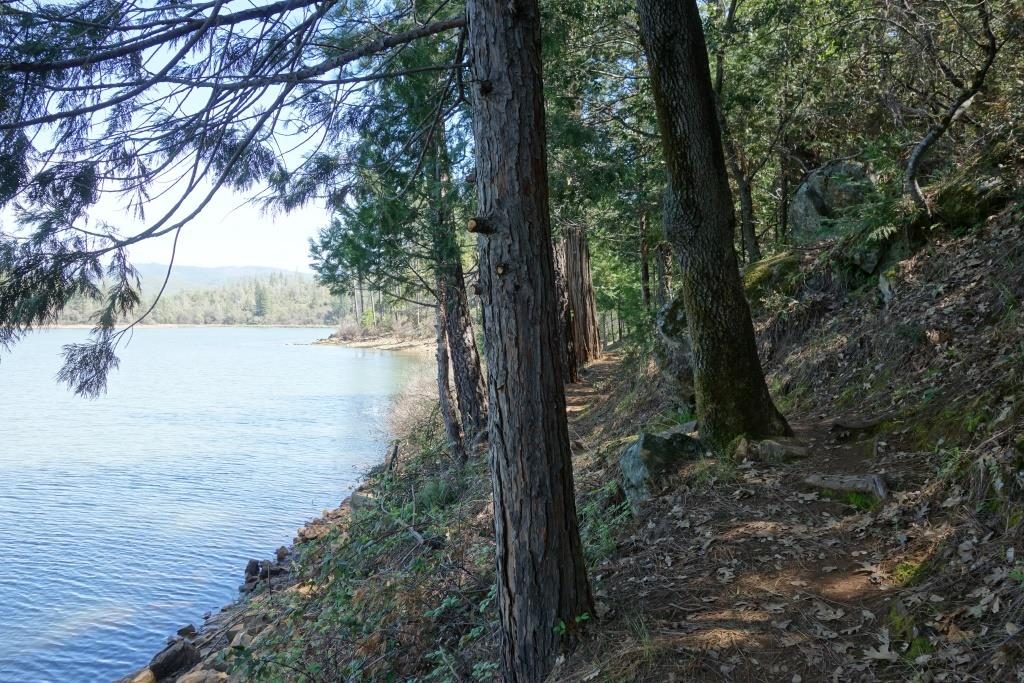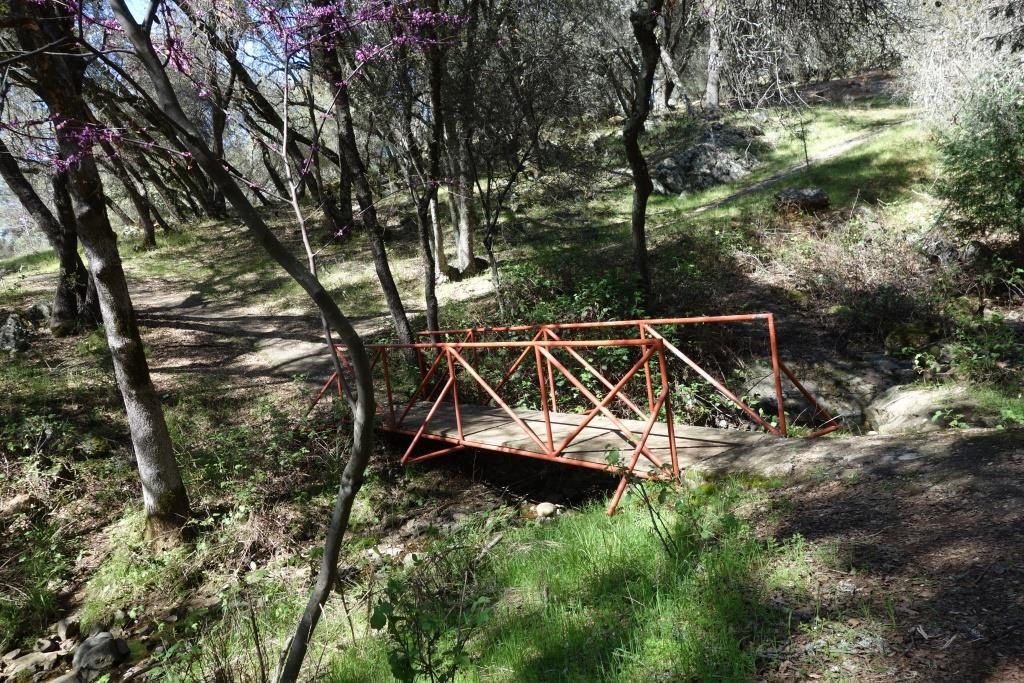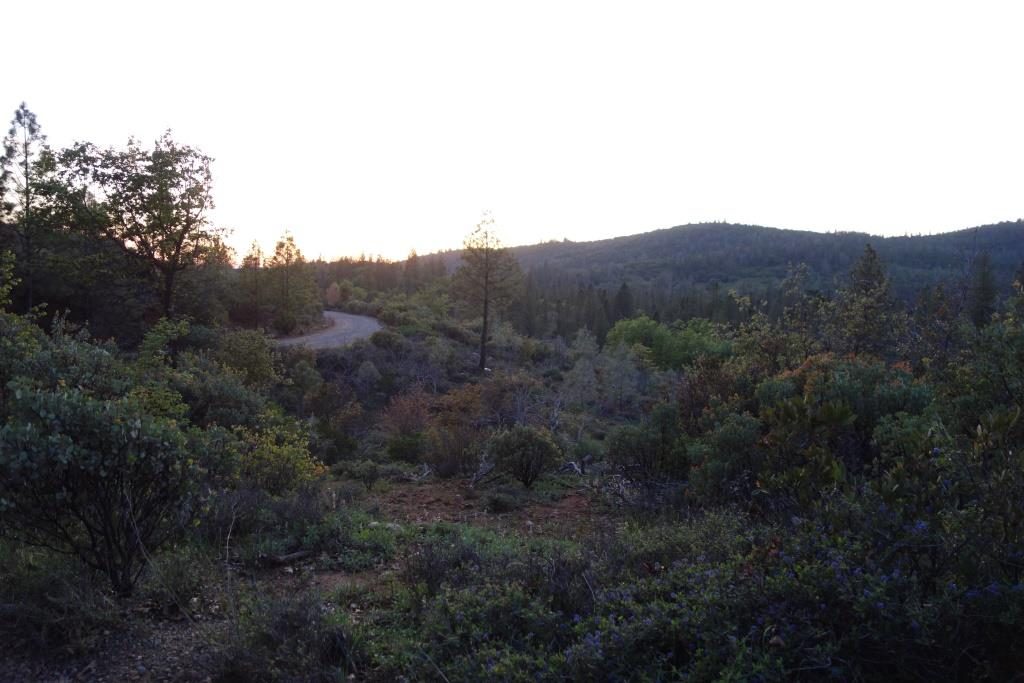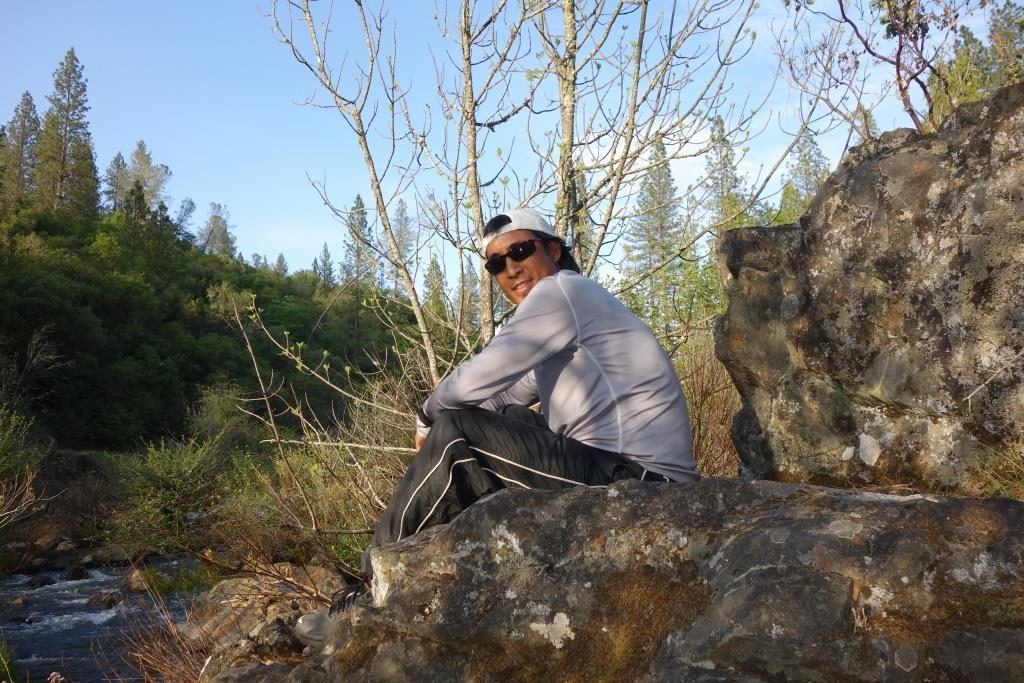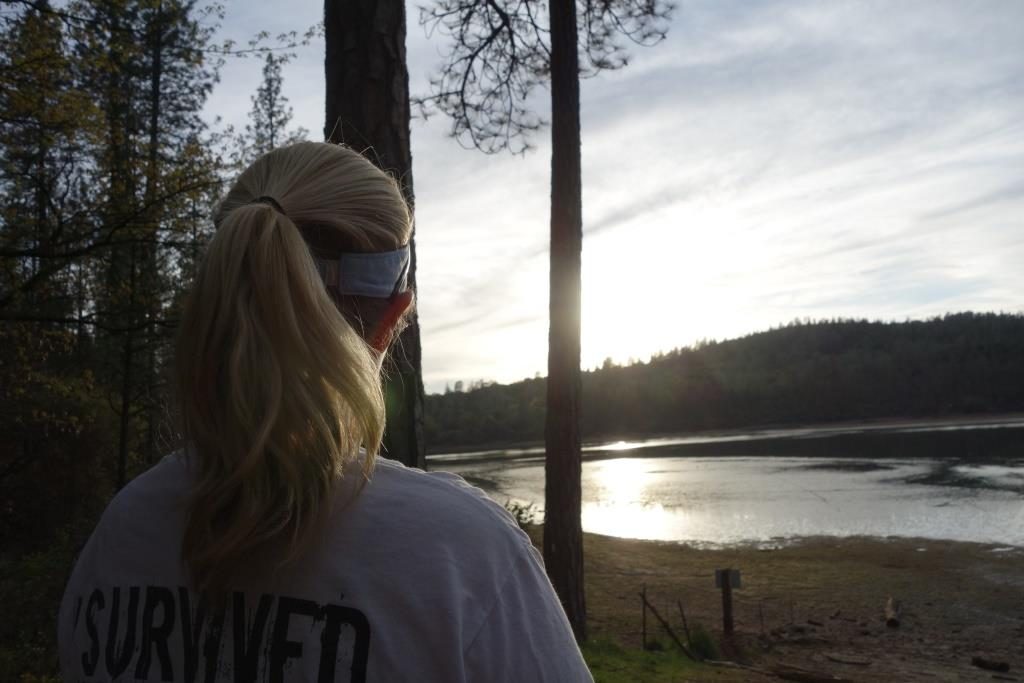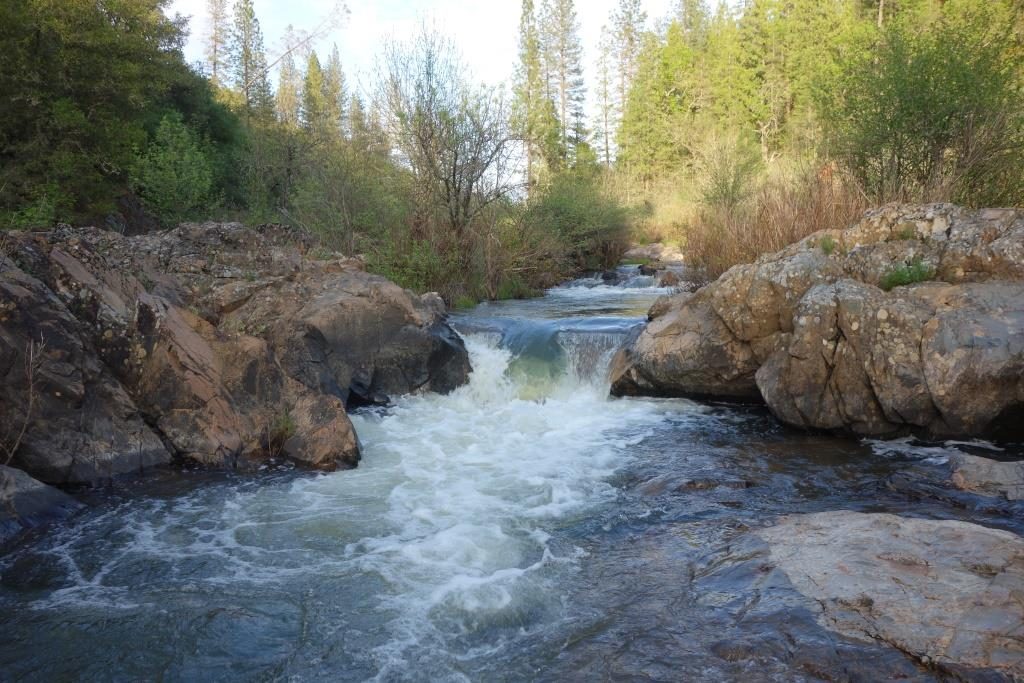 One day we rented a two man kayak to explore the lake. It was a bit windy that day and challenging in our attempt to coordinate our paddling. We made it to the end of the lake and back within our allotted hour and the workout was worth the magnificent views from the lake.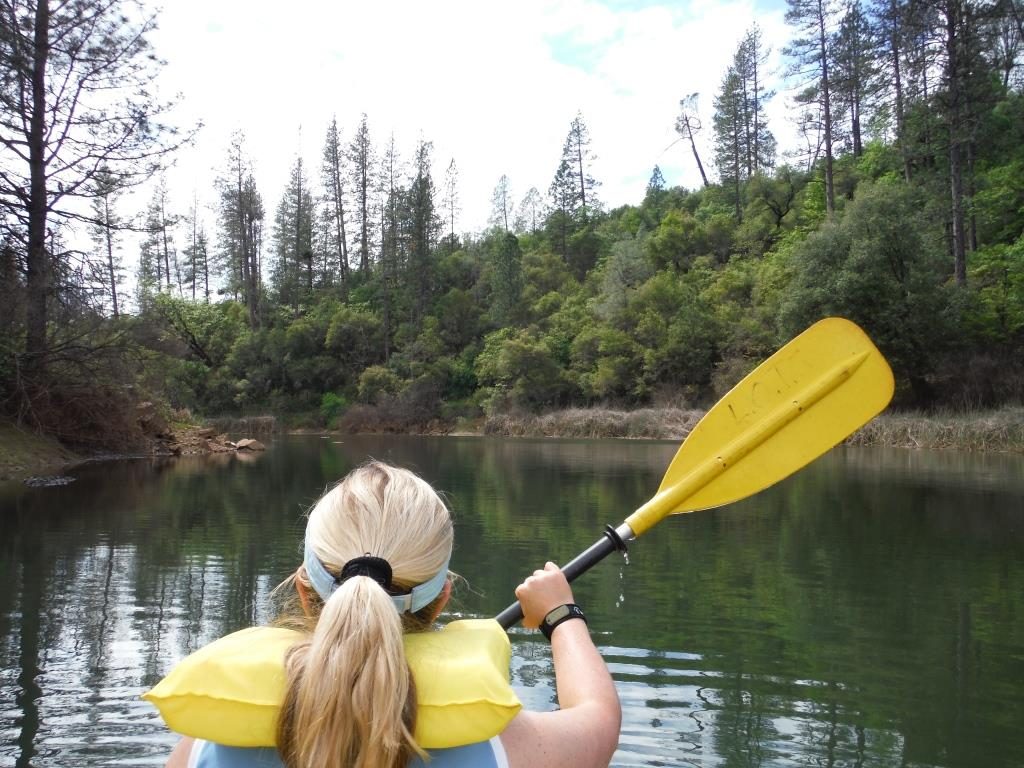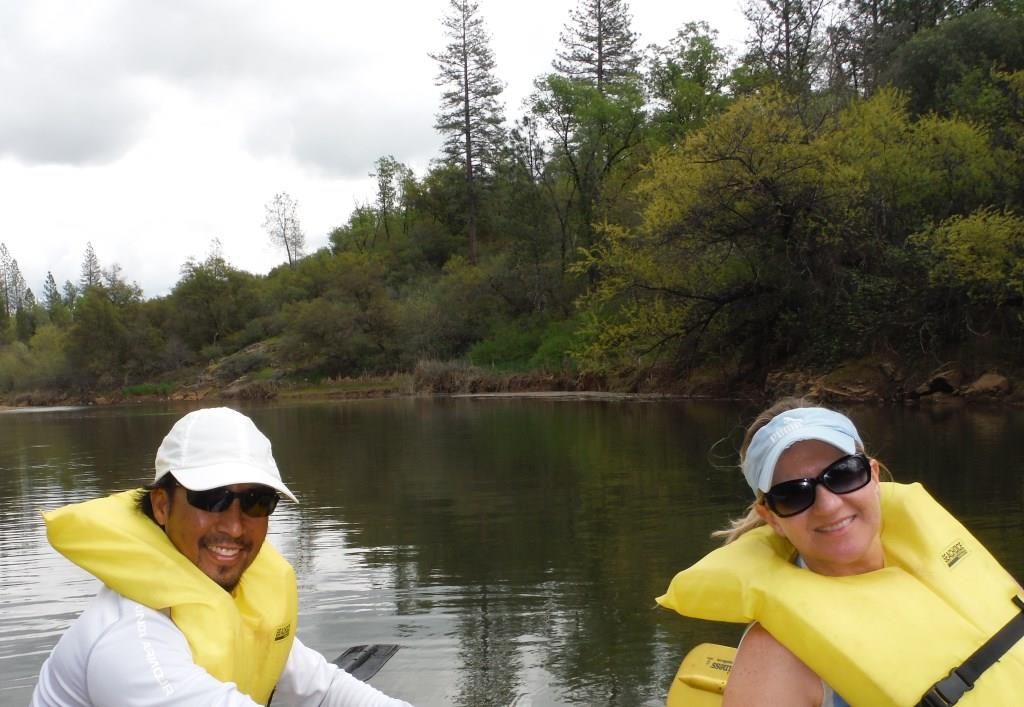 We had heard that there would be many deer sightings here and, again, this has been true. We saw clusters of up to as many as twenty deer during our early evening walks. During the day, we saw smaller groups of deer relaxing in the shade of the RVs and cabins. They are not terribly afraid of people, but do keep a cautious eye on you if you're watching them. We're pretty sure this was the first time our cats have seen deer. Big Orange sat in the window for hours on high alert as the deer ate dinner outside our coach.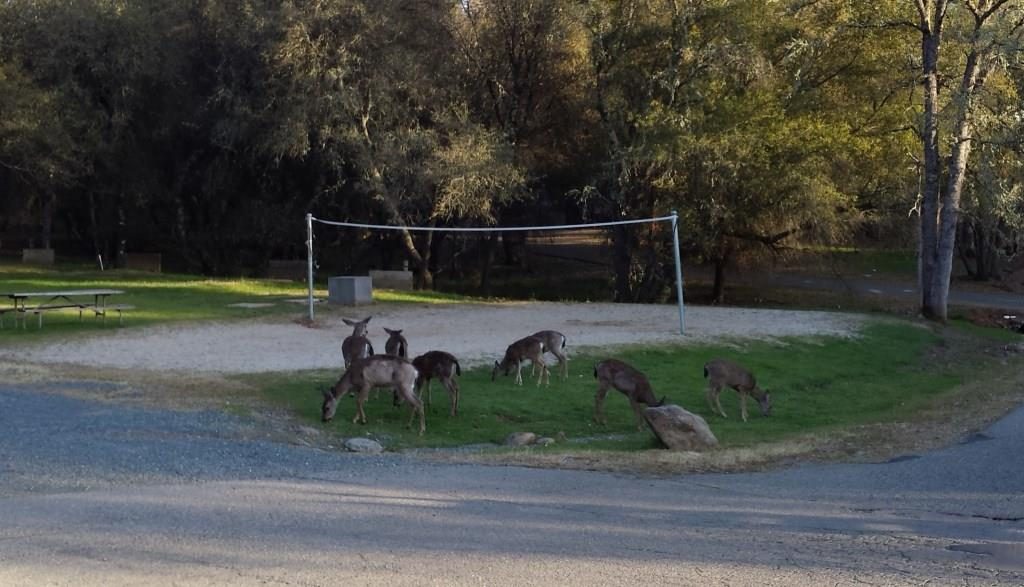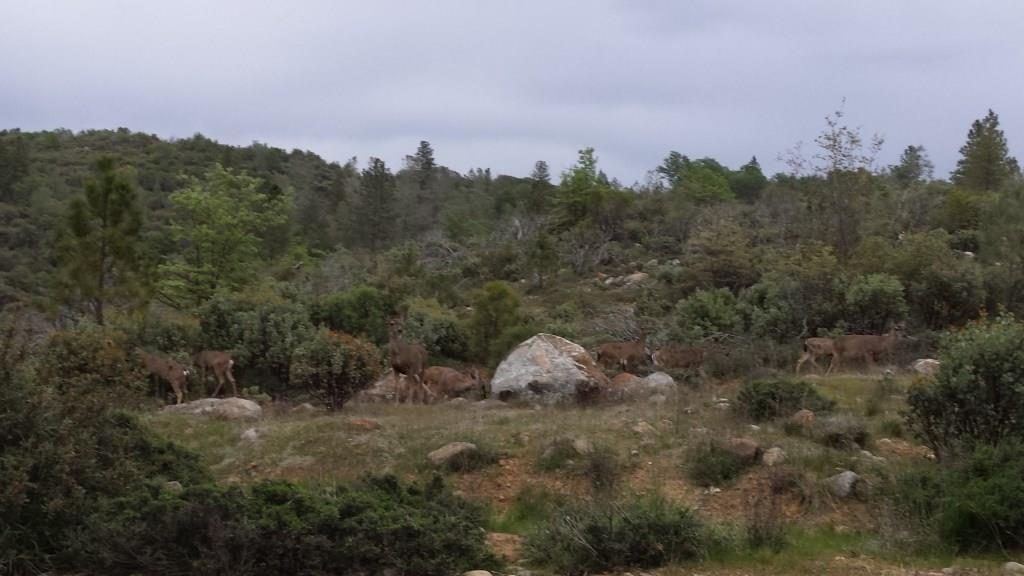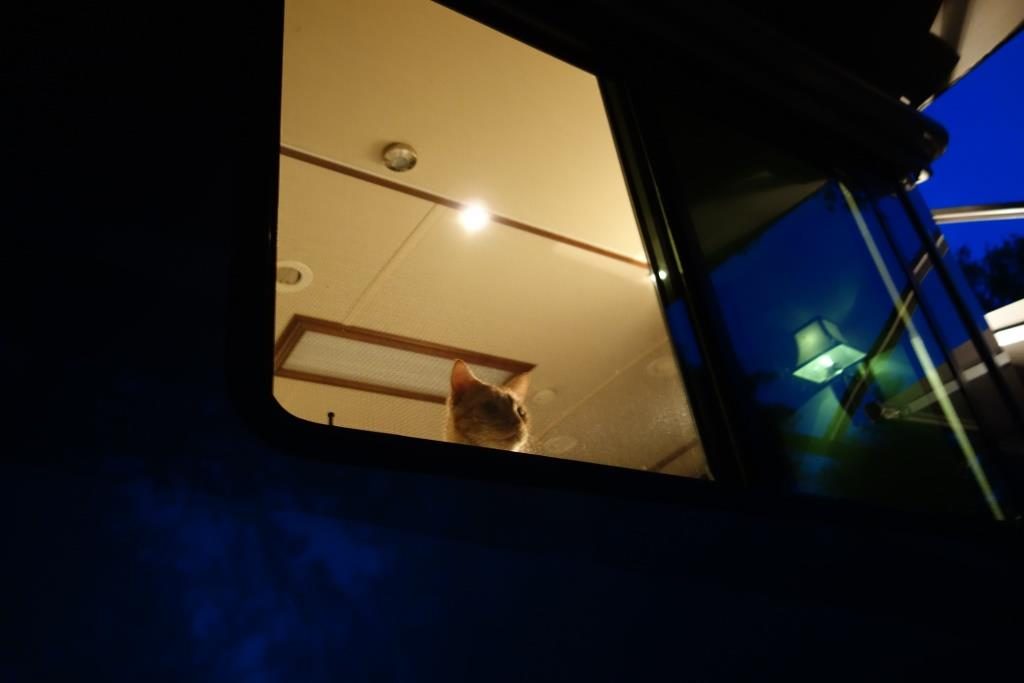 Day Trippin'
One of our neighbors who grew up in the area made recommendations for nearby areas to check out. One afternoon we drove through Nevada City and Grass Valley. Both have buildings and remnants from the historical mining days there. We enjoyed walking the town and taking tons of pictures of the old buildings.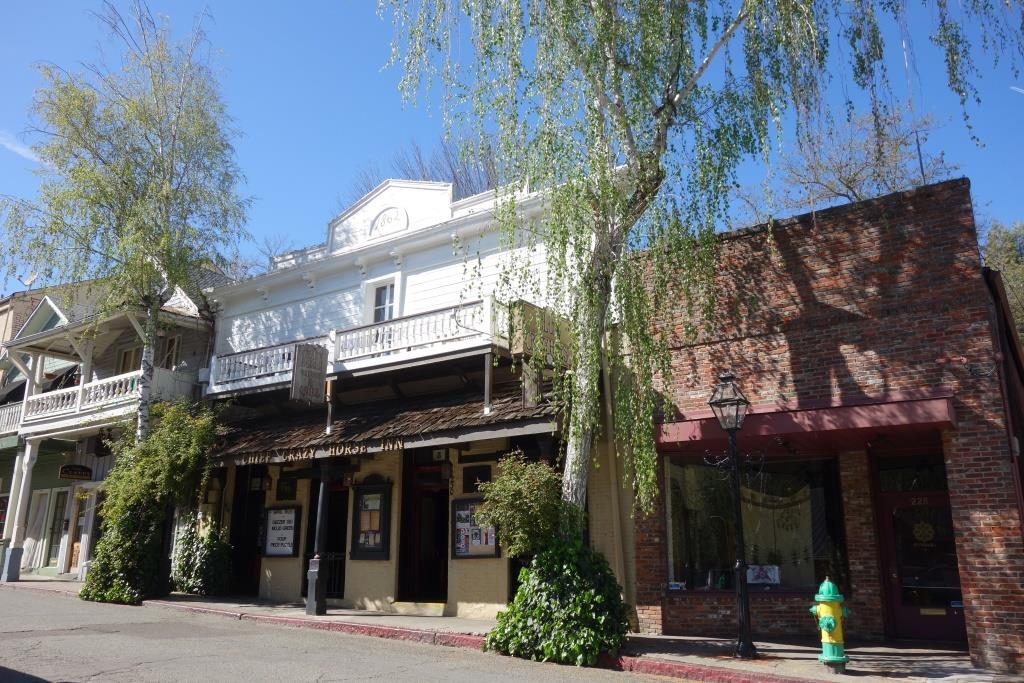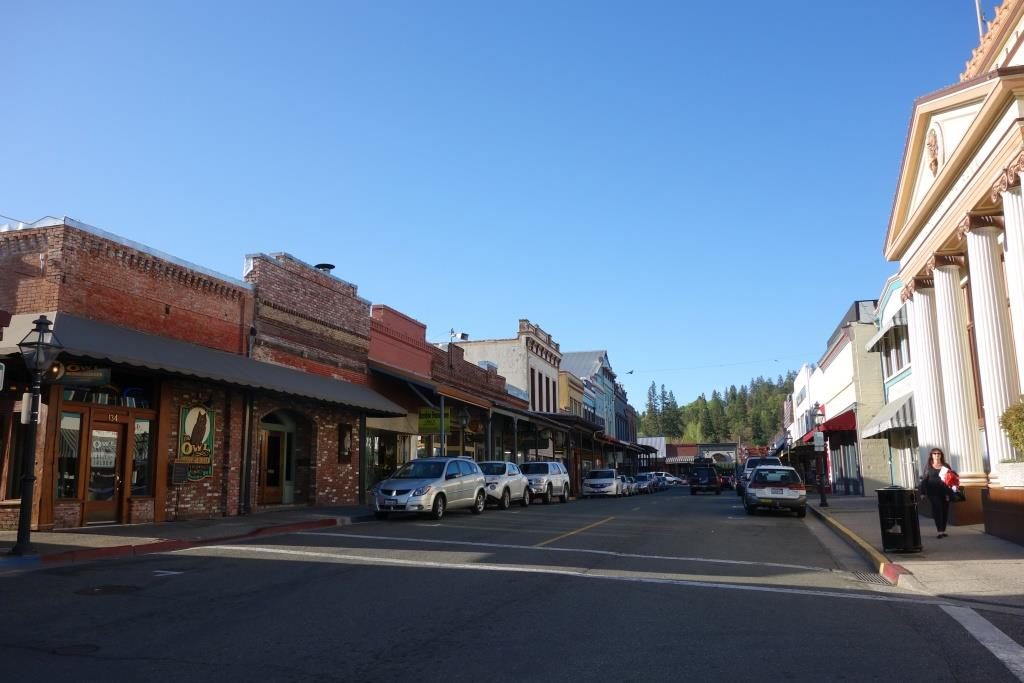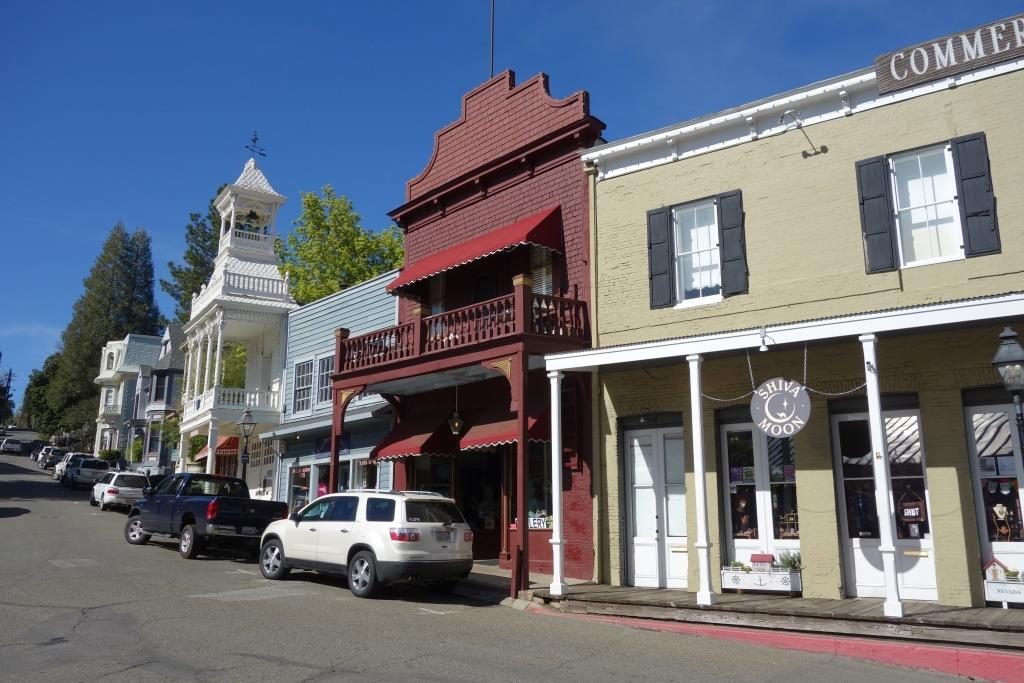 Another fun day trip was to visit our friend Michelle and her family who live about 45 minutes from our camp. Cathy met Michelle about five years ago when Cathy and Michelle were both running a race in Arizona for our friend Tina who was battling Melanoma. They kept in touch via Facebook. Michelle and her family moved from the East Coast to California a couple years ago to take ownership of a mandarin farm.  They took us on a tour of the farm, through the fields, and the historic packing shed. We were kind of disappointed that they weren't open for business when we were there, because we got the itch to work on the farm! Mandarin season is later in the fall/winter, but we managed to score a bag of Welty lemons. Delish! If you are in northern California, be sure to visit Welty Mandarins in the fall or buy some of their delicious mandarins and mandarin products online. http://www.weltymandarins.com  or https://www.facebook.com/WeltyMandarins/ .
Our friend Robin, who just so happens to be Michelle's mom, was visiting from Michigan, so we were excited to be able to see her too! Michelle and James treated us to a nice plant-based dinner then we all walked the Oroville Dam at sunset. This was our first time meeting James and the kids, but we had a great time with them and felt like we have known them forever. James has a horticulture degree and shared with us some of the science behind their tasty mandarins. The kids were excited to introduce us to their pets and to show off their skills on the gymnastics bar that James built for them. Jon put on his "Vertlocity" hat and he and the kids compared pushup and pull-up form. The kids were all strong and eager to learn. Jon was thrilled to share his fitness knowledge with them and gave them tips for more challenging pull-ups and pushups and other exercises to prepare them for gymnastics tryouts.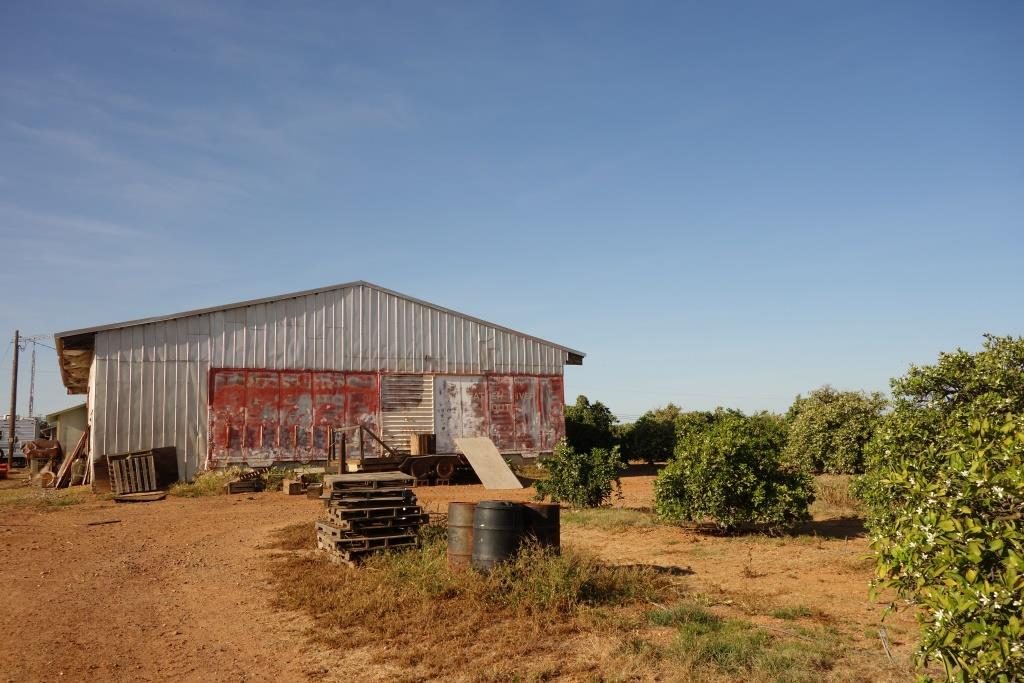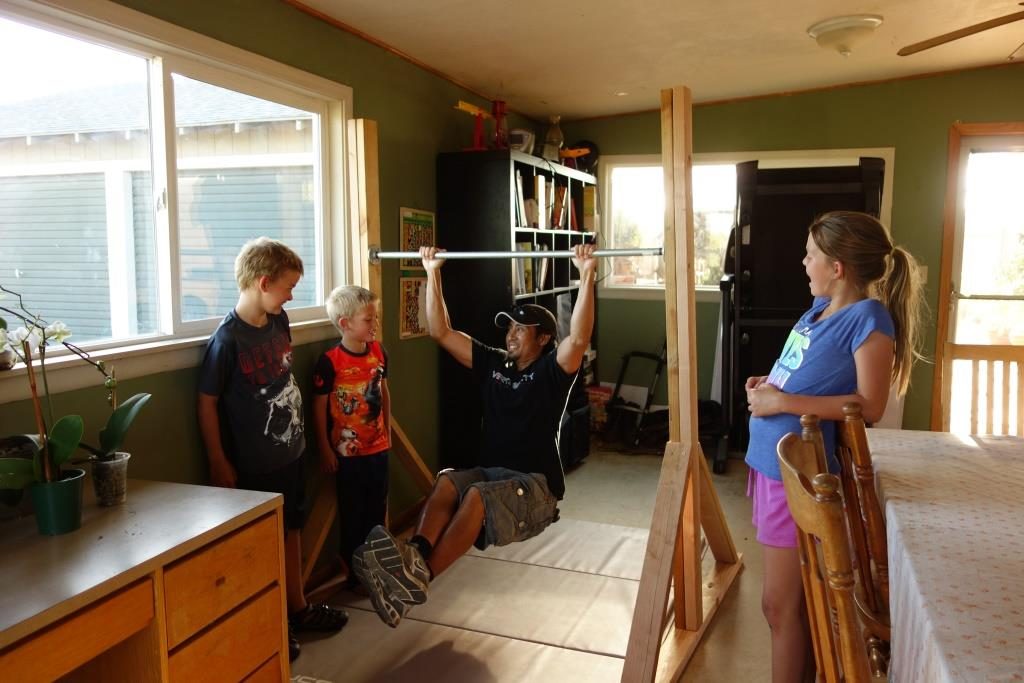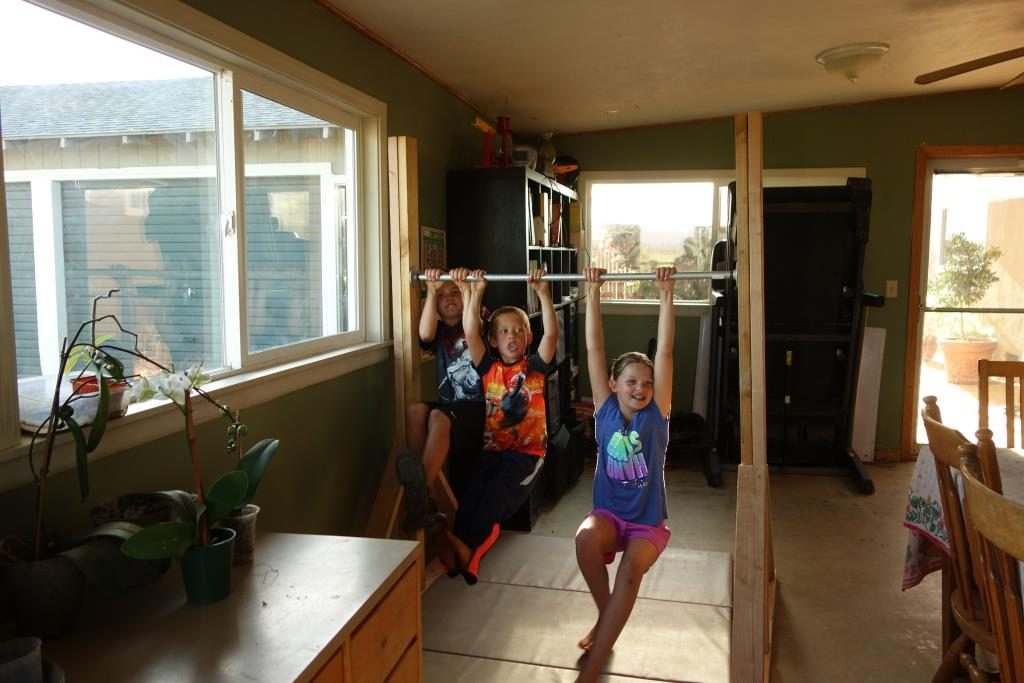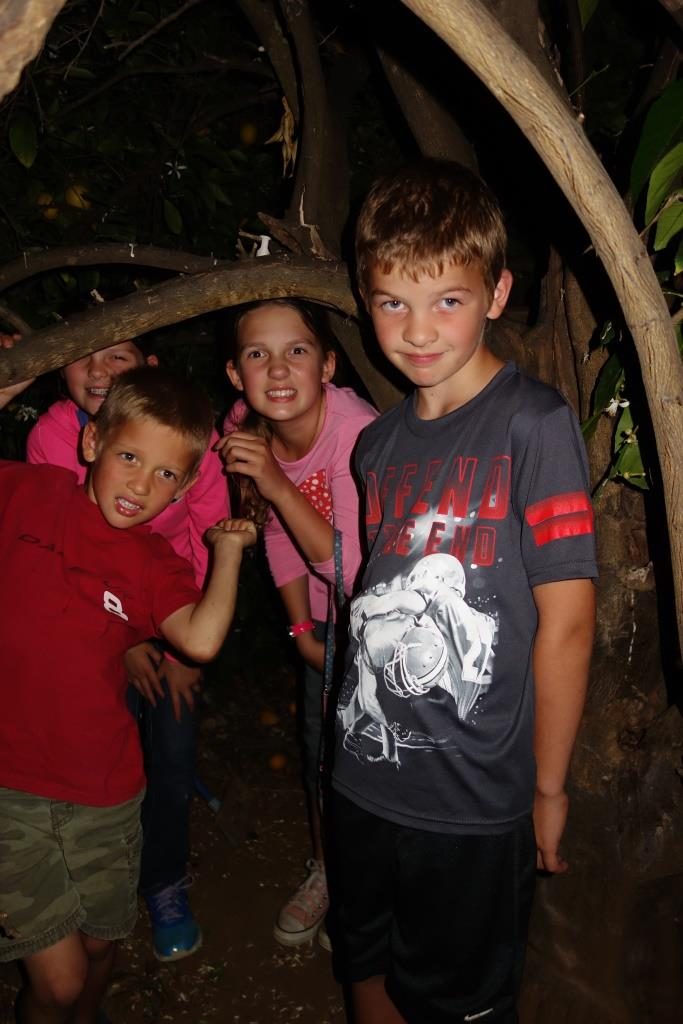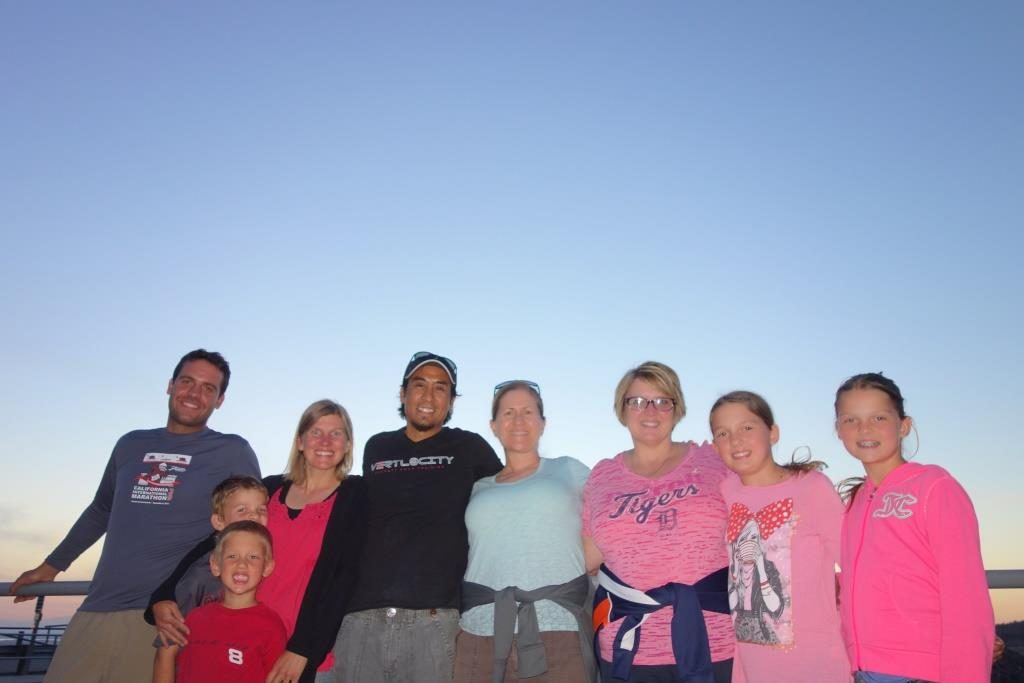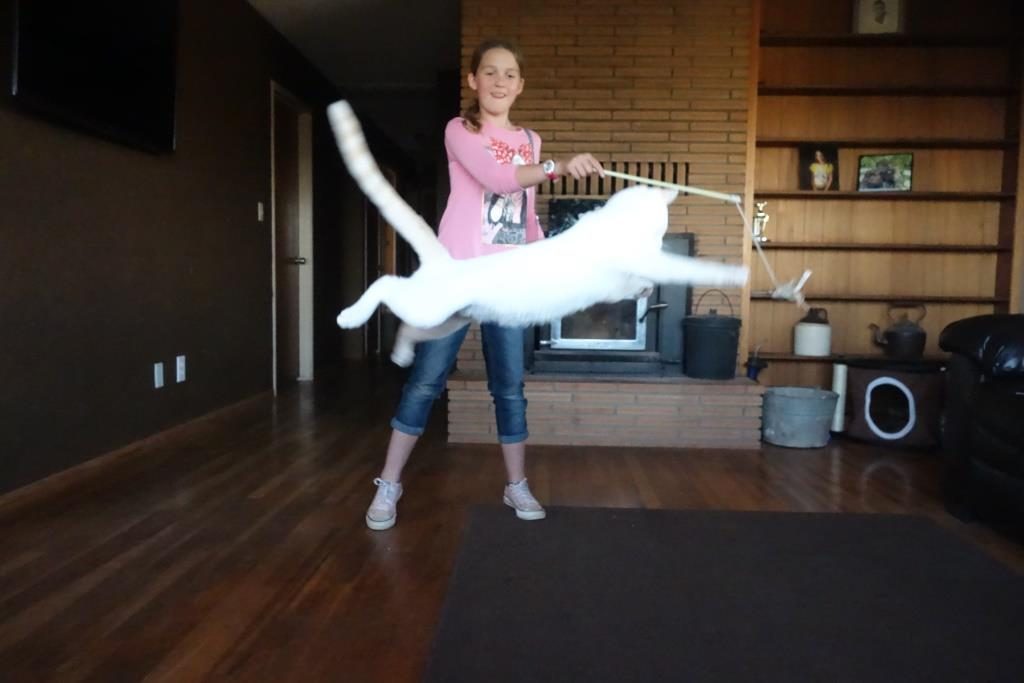 Future Travel Plans
As with our previous stops, we met some great people during our time here. Many people in this area are on a similar course up the coast. We exchanged contact info with several people who we will most likely cross paths with again at future campsites.
Our original travel plans involved a trip up the west coast to Cathy's home state of Washington, an eastward drive to see the changing leaves in the northeast in fall, a southbound jaunt to Florida before cold temps set in, and a final push West to return to Arizona for the holidays. We were making plans for this route when Cathy's brother shared the news that he would be getting married in August! The original plan would have placed us in the north, heading east, at that time. However, the wedding will be about 2000 miles away in San Antonio, Texas!  So…we'll make a little detour and head south for the wedding. We will be arriving in San Antonio about a week before the nuptials and are still working on our path and timeline from the Pacific Northwest in June/July to Texas in August.  We are very excited to gain a sister-in-law and to meet the rest of her family in August.
When planning our travel day to our next camp on the Oregon Coast, we agreed that we didn't want to miss the opportunity to see Crater Lake. We decided to leave California a couple days early and will spend two days at an RV park just under an hour away from Crater Lake. We didn't realize that Crater Lake is one of the snowiest places in the United States and gets snow into June. The weather forecast is for warmer weather during our stay, so our fingers are crossed that the weather cooperates!