Travel Log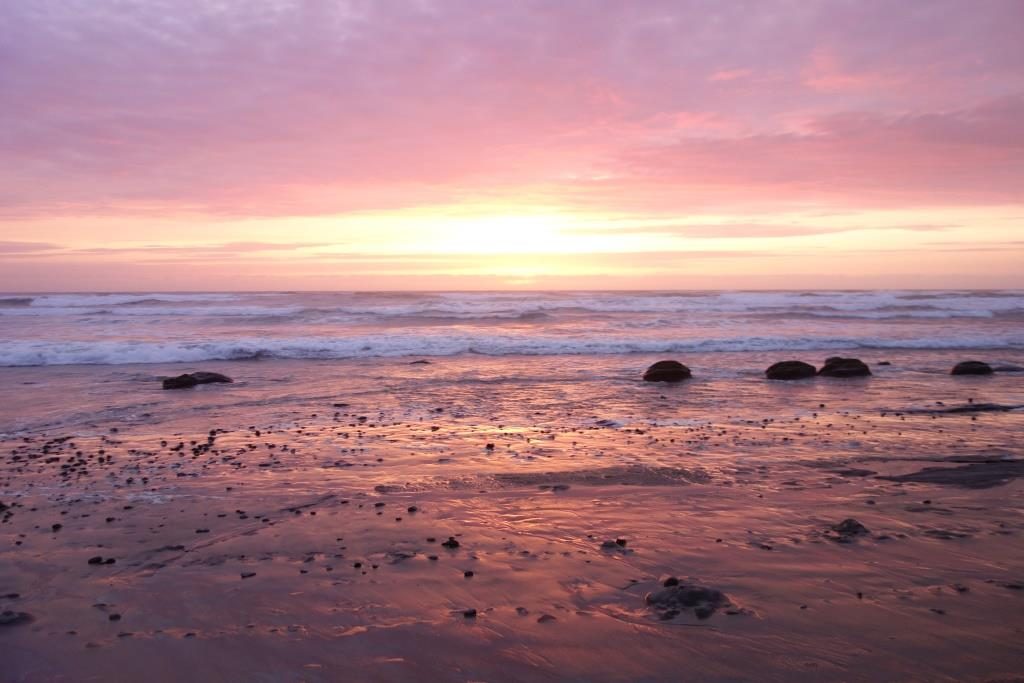 Whaler's Rest RV Resort, Newport, OR (4/20-5/11)
The drive to our next stop was both lovely and treacherous at some points. We travelled Interstate 5 north to Highway 38 which runs adjacent to the Umpqua River and winds through beautiful old forests and wildlife viewing areas where we spotted several elk. The last 70 or so miles were on the historic and scenic Highway 101 and where we caught our first glimpses of the magnificent Oregon coast. There were a few stretches that were quite challenging in our 40 foot motorhome plus tow car. After some of our kitchen drawers flew open, we figured out that it is best to follow the recommended speeds while making hairpin turns!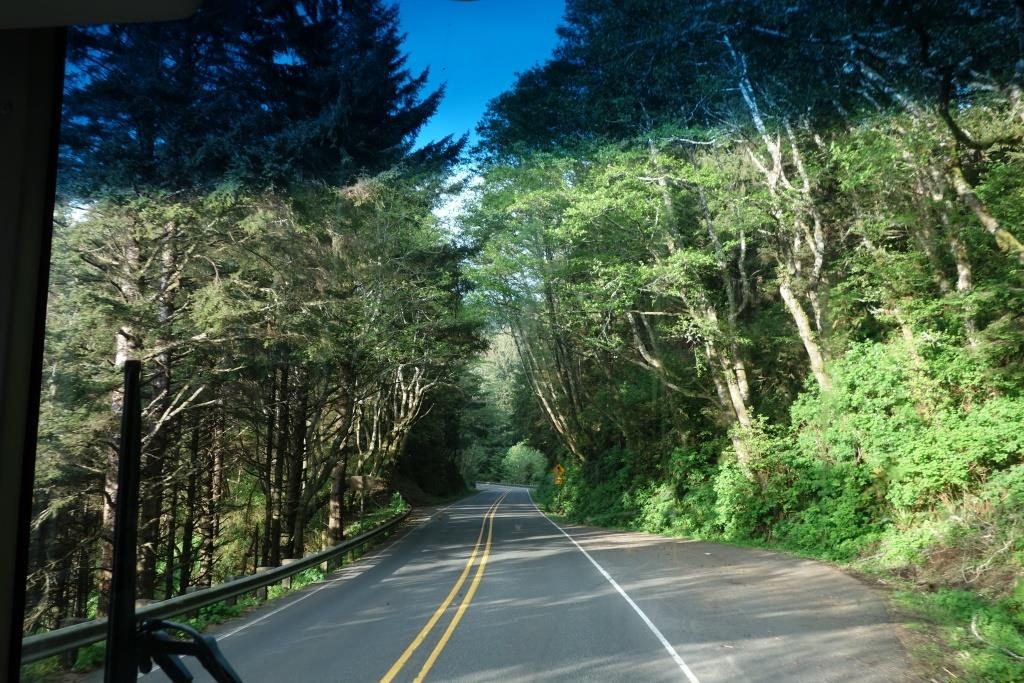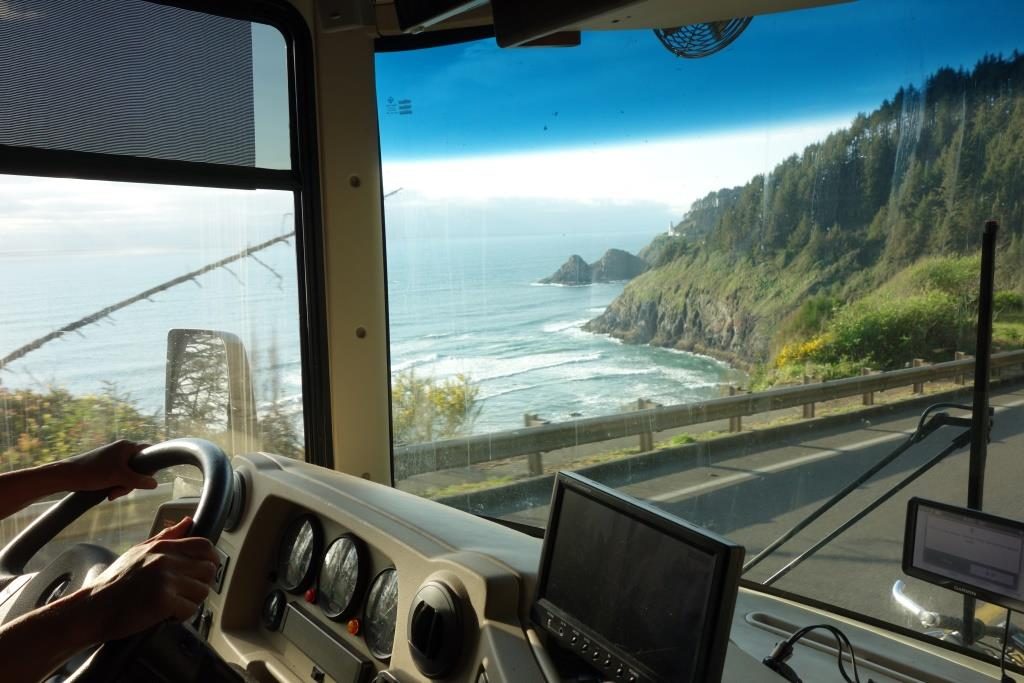 The campground was located just off highway 101 across the street from beach access via Lost Creek State Park. The campsites are protected from the wind and ocean spray by a layer of trees. A short path takes you from the privacy of the park to the 101 and crosses to the beach. Our site was tucked into the forest, but opened up to an area with a fire pit and picnic table. This was the first time we personalized our site with a string of lights and a tablecloth, thinking we would spend a lot of time hanging out here. However, between sometimes cold and rainy weather and then having easy access to the ocean on sunny days, we ended up spending very little time at our campsite.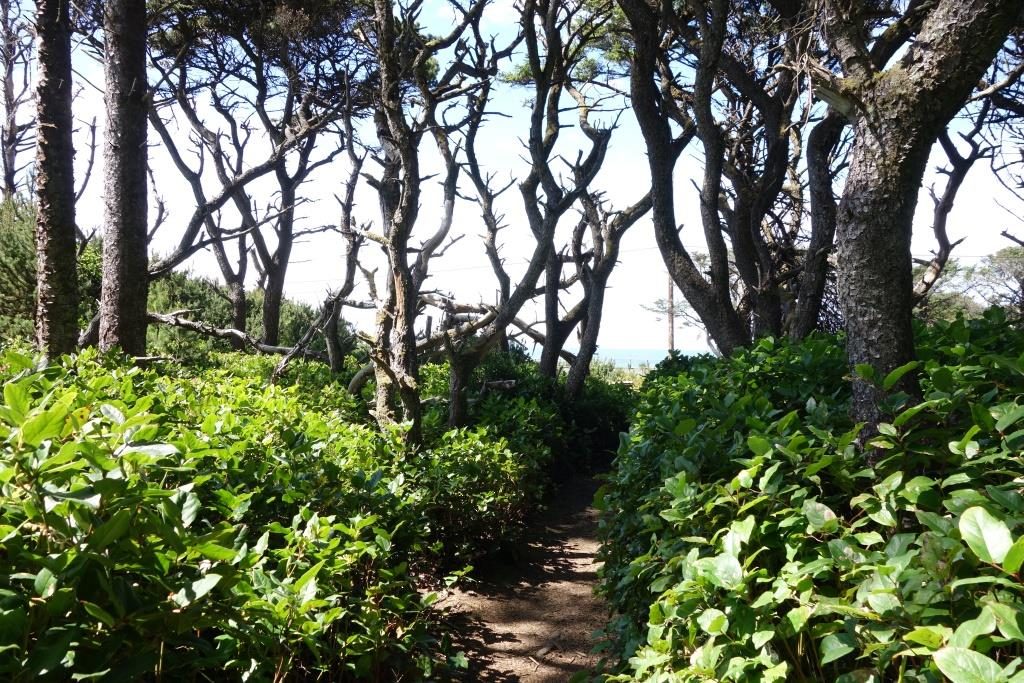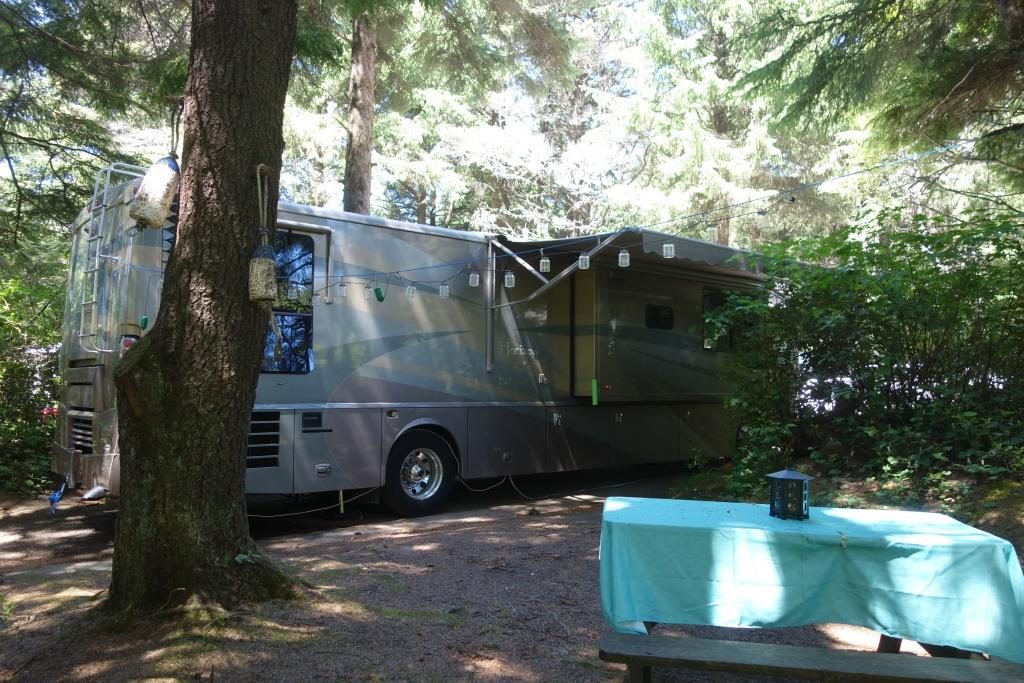 Beaches
It was really nice having a short 5 minute walk to the beach at Lost Creek State Park.  We enjoyed doing our morning and afternoon walks here.  We had fun finding agates, shells and debris that washed up on shore each day.  We were quite surprised to find several items from a major earthquake/tsunami in Japan!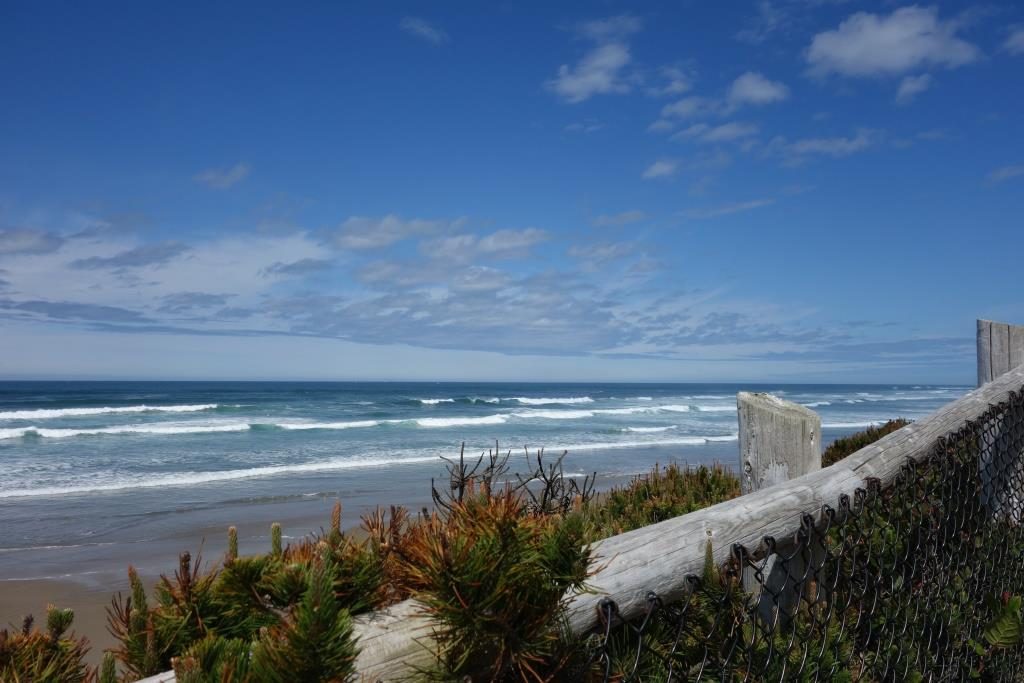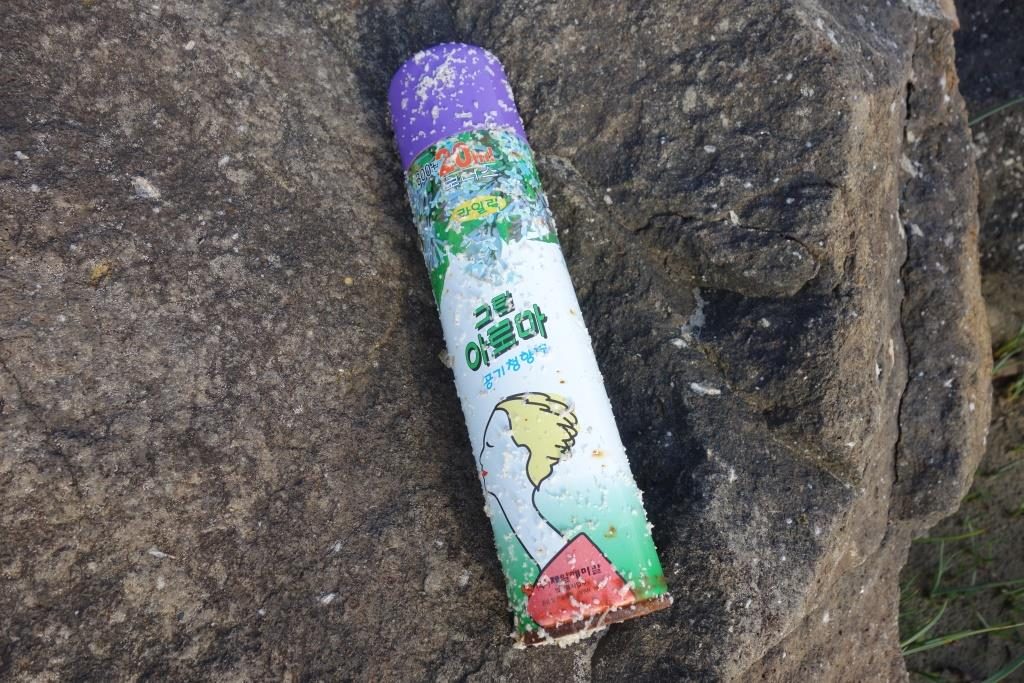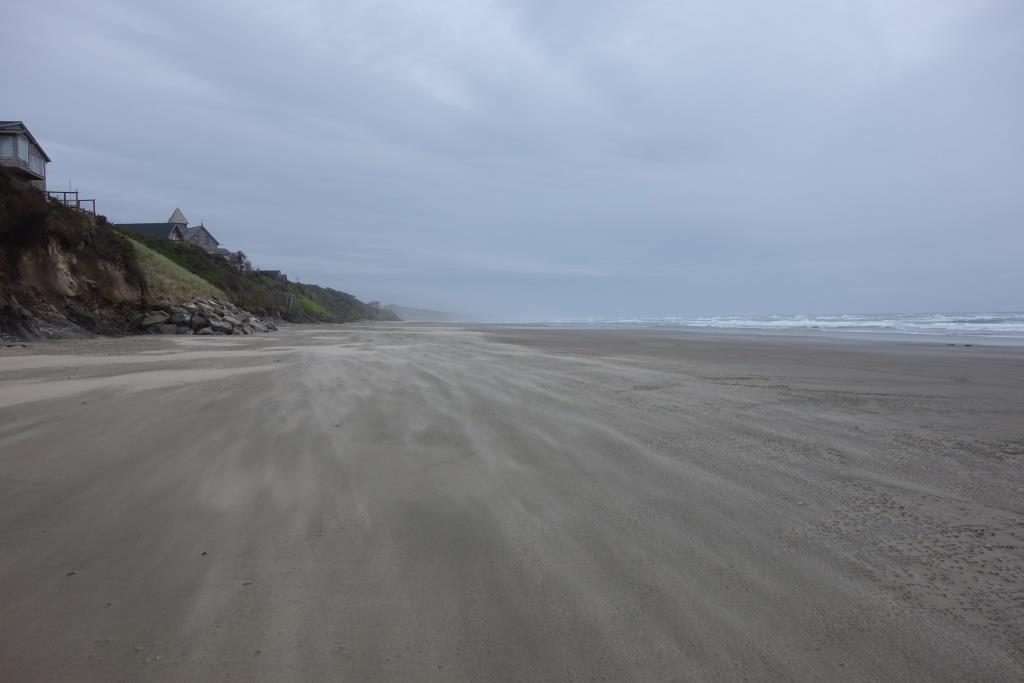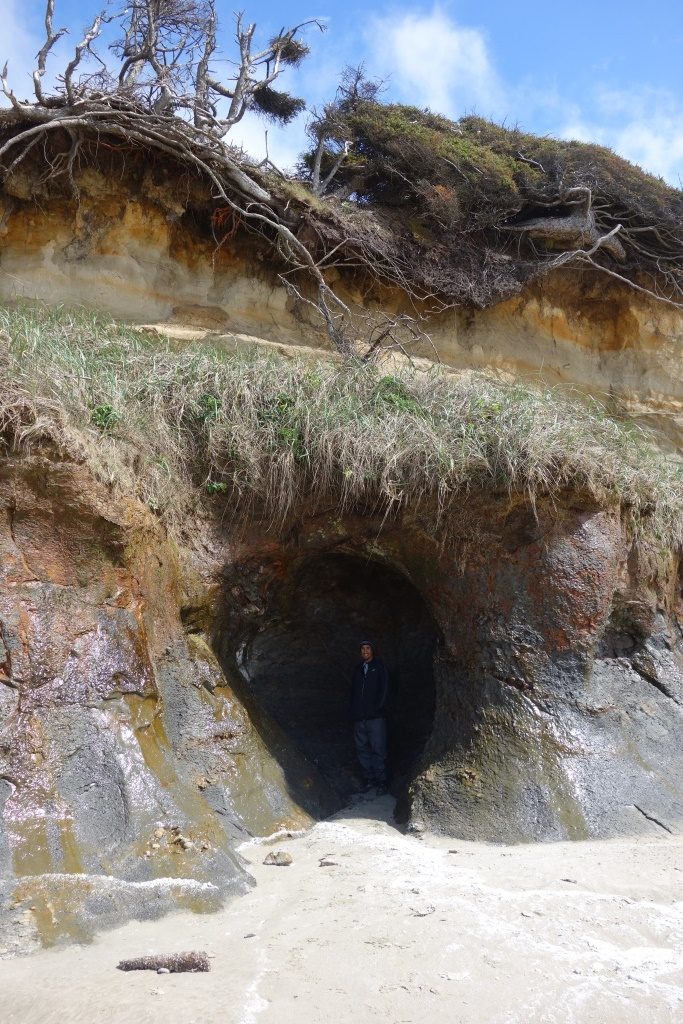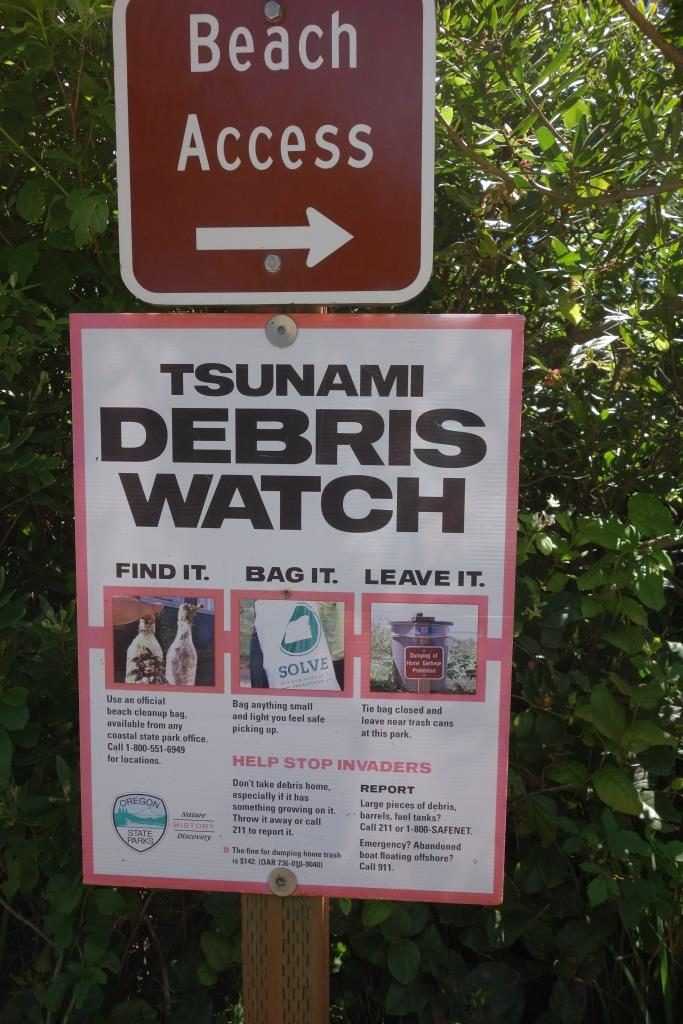 South Beach State Park was one of our favorites. The soft sand was great for Jon's sprint workouts and the driftwood trunks were the perfect height for plyometric training. The wind provided good resistance to make the training sessions even more challenging and kept him cool. While Jon completed his workouts, Cathy enjoyed some oceanside yoga and walks to the jetty.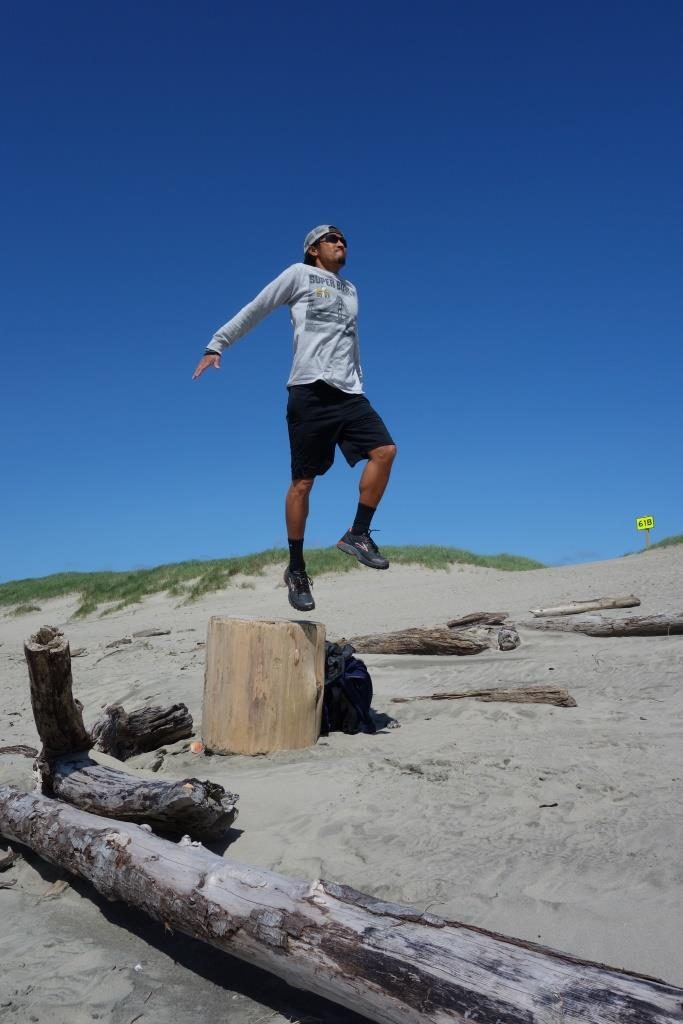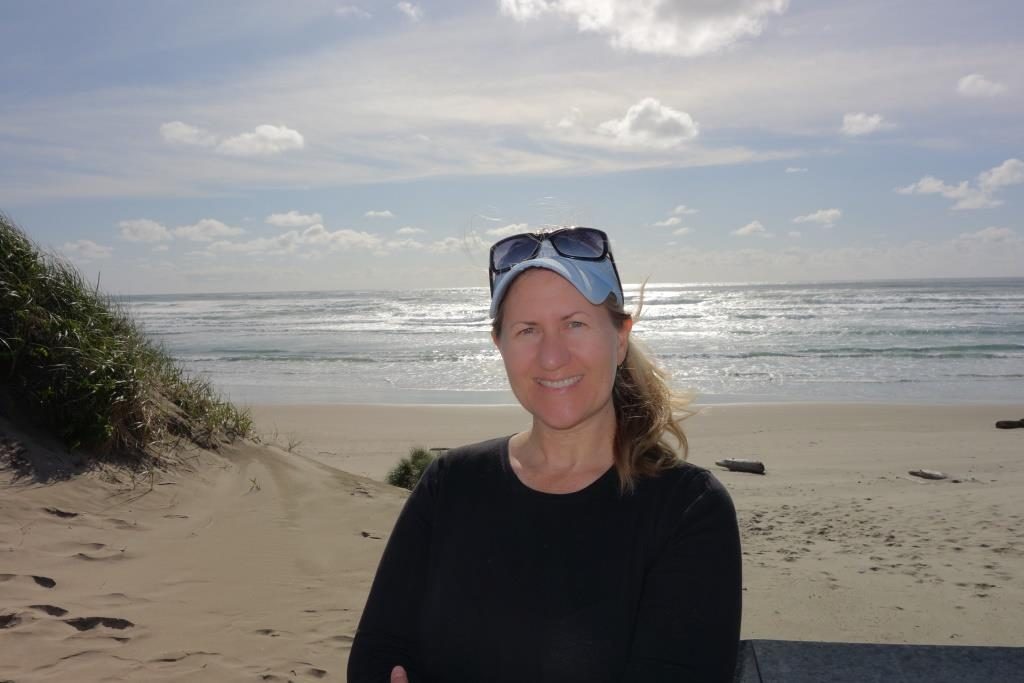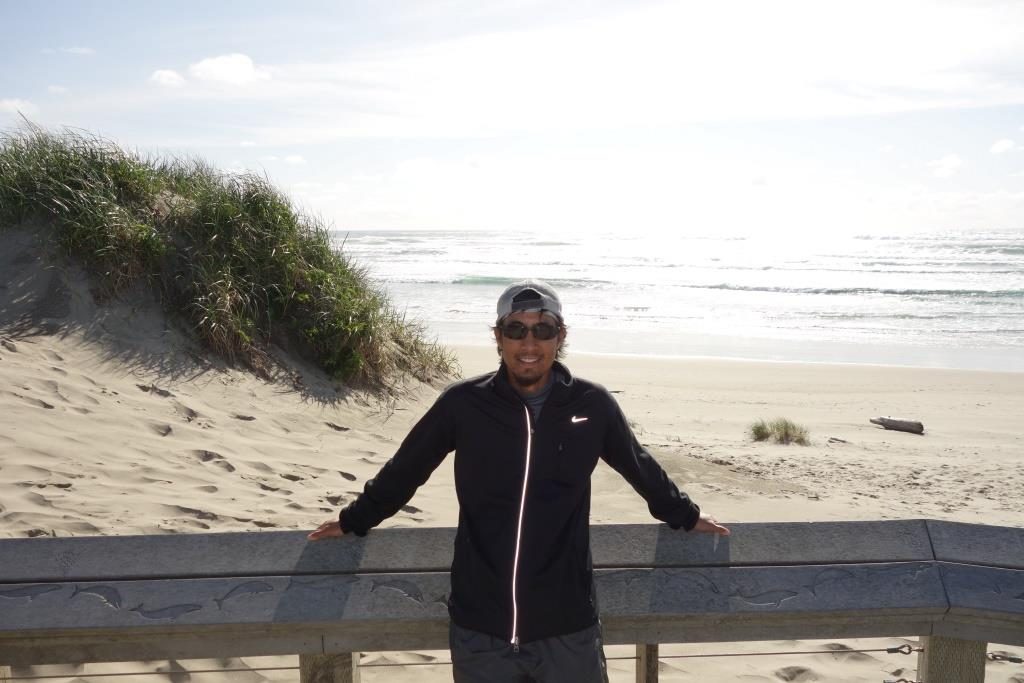 Day Trips
We found a great magazine at one of our stops that detailed mile-by-mile stops all along Highway 101. We spent several of our days visiting various scenic locations up and down Oregon's central coast and covered about 60-70 miles in either direction of our campsite. Lighthouses, bridges, beaches, cliffs, sand dunes, tide pools, rock formations…it really was amazing how many scenic places there were along the coastline. We took hundreds of pictures but have included just a few of our favorites.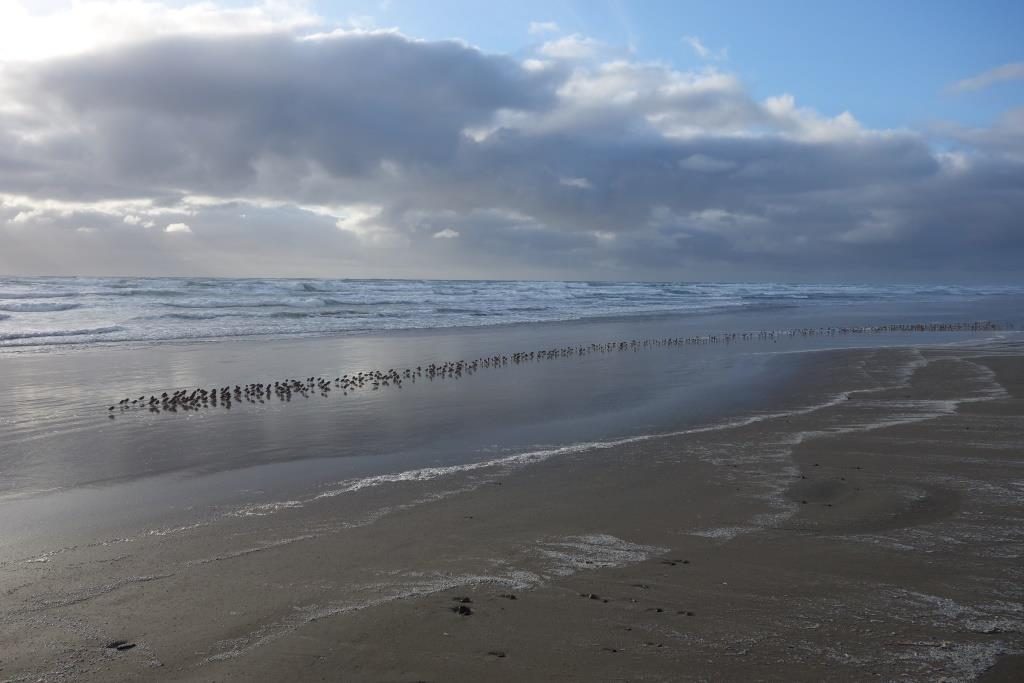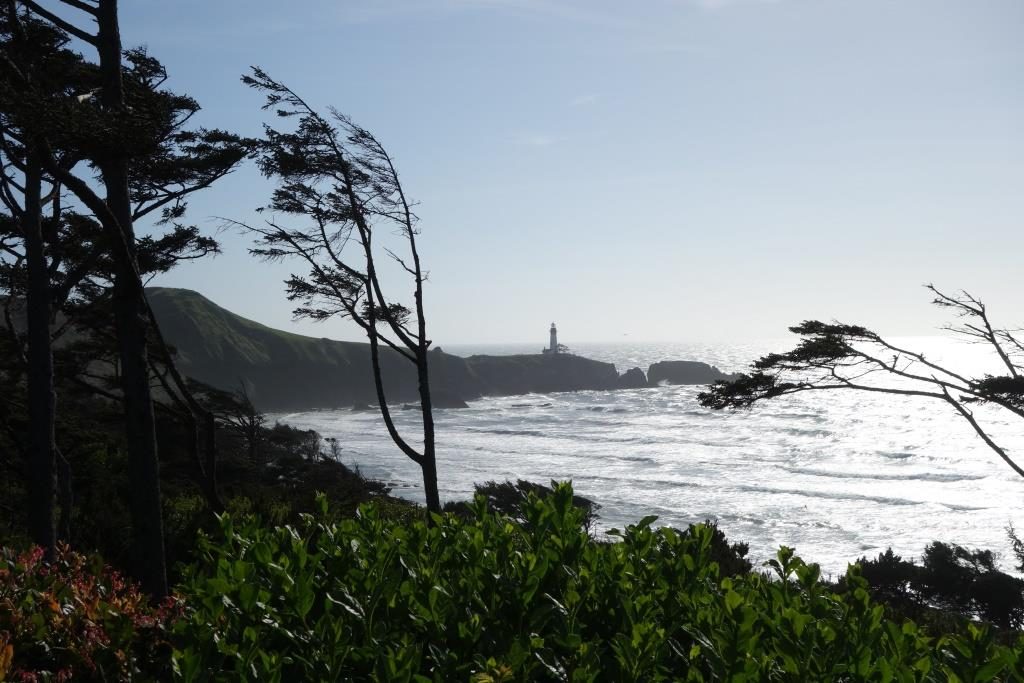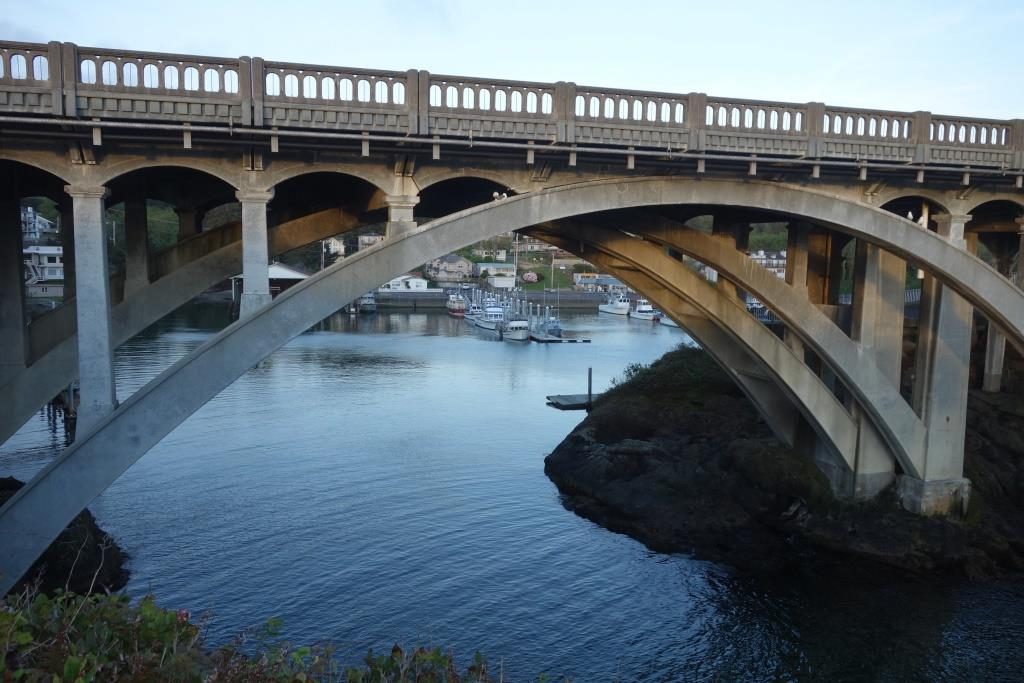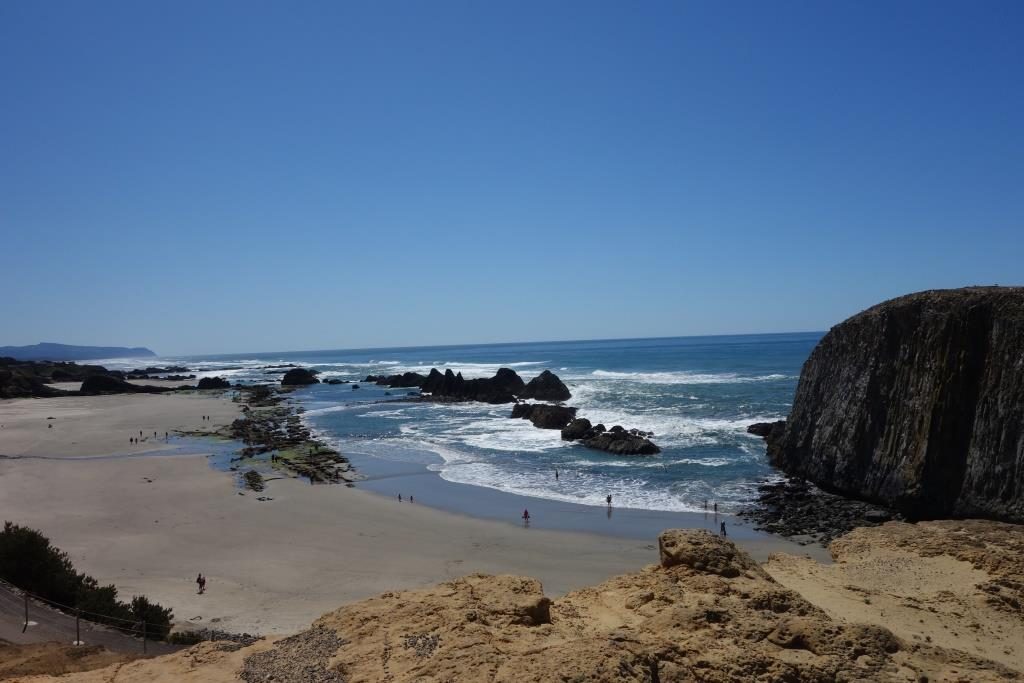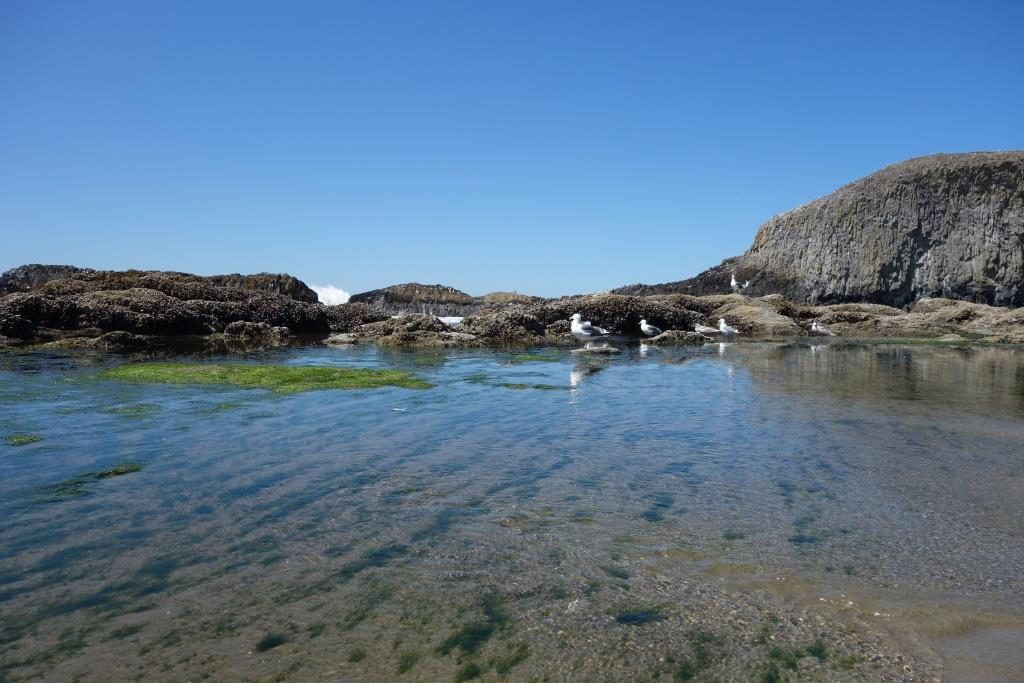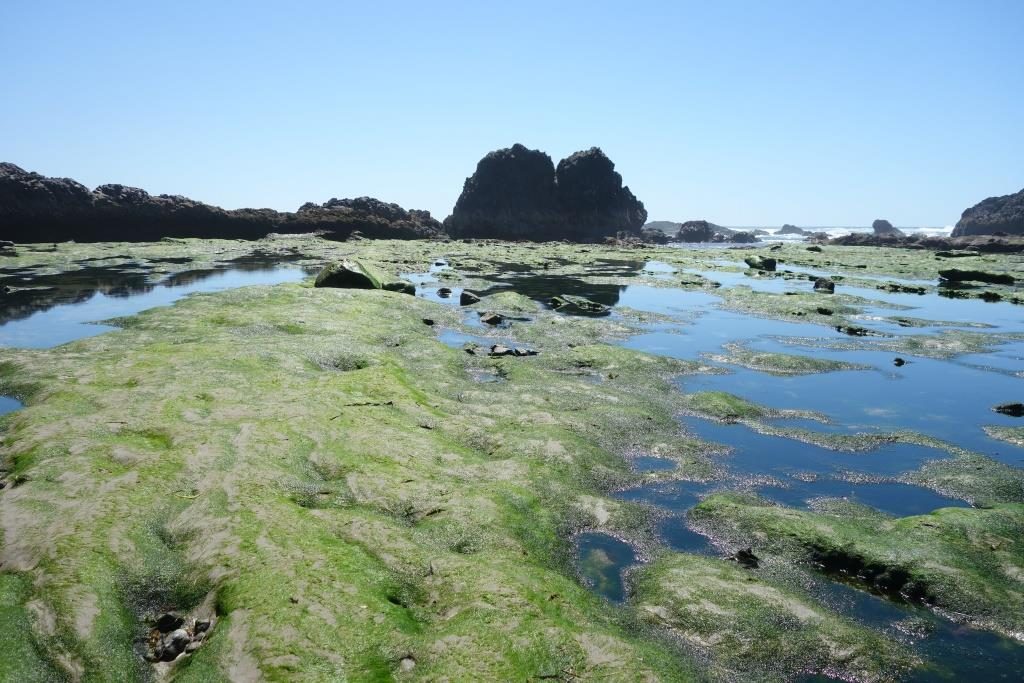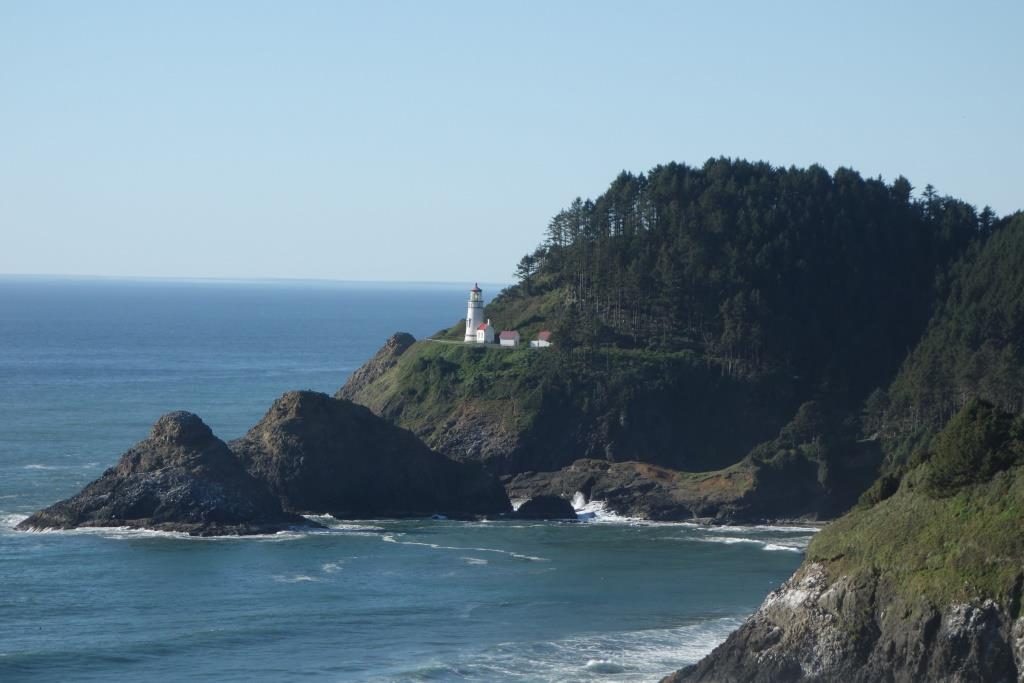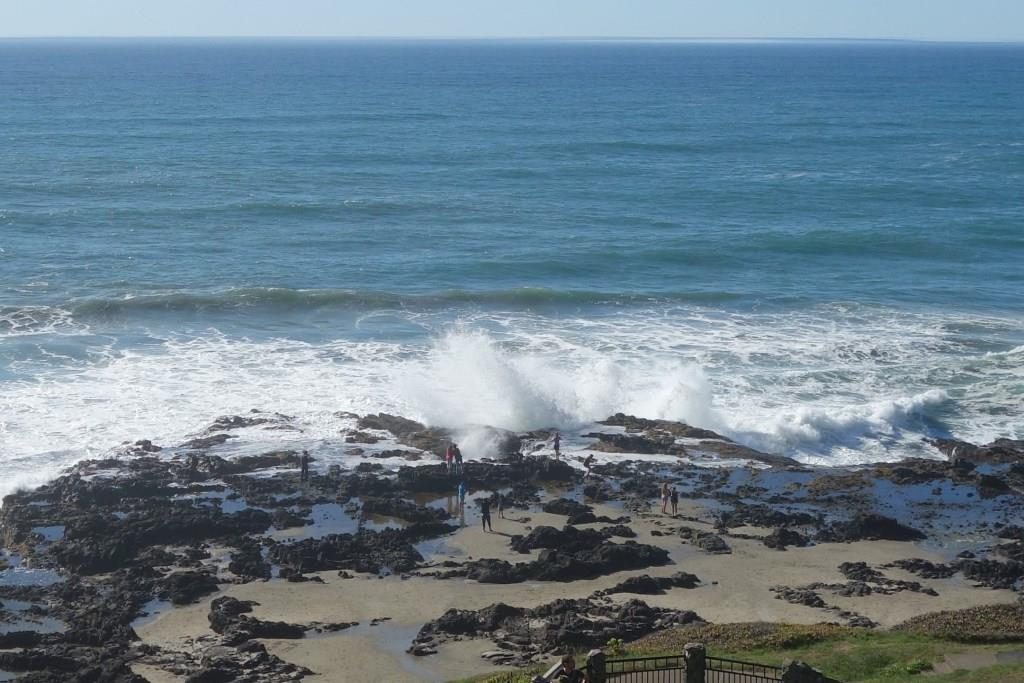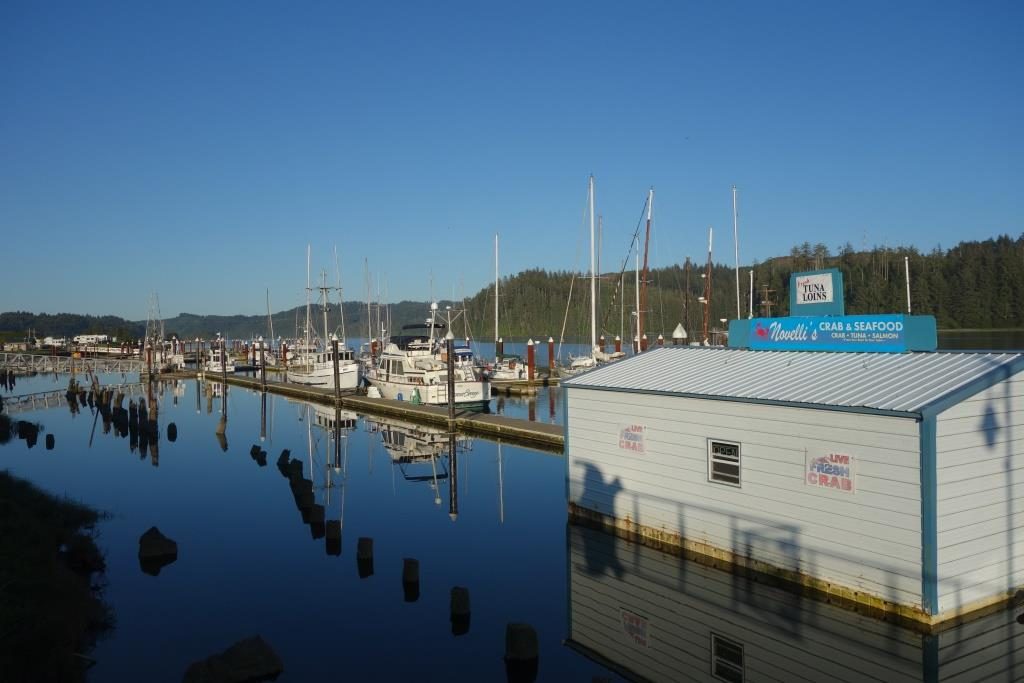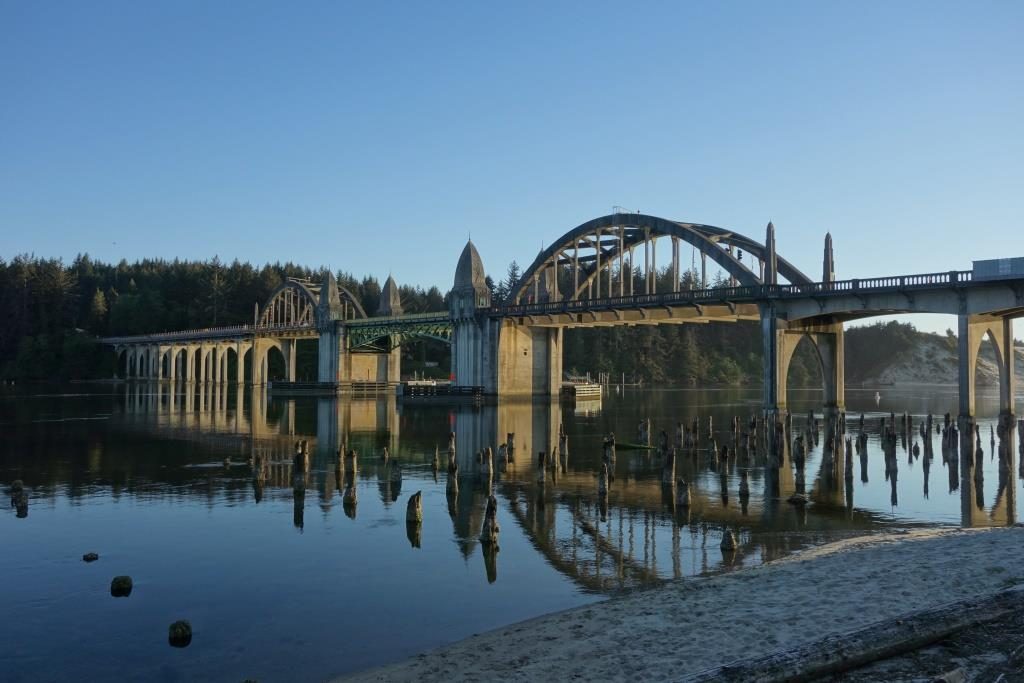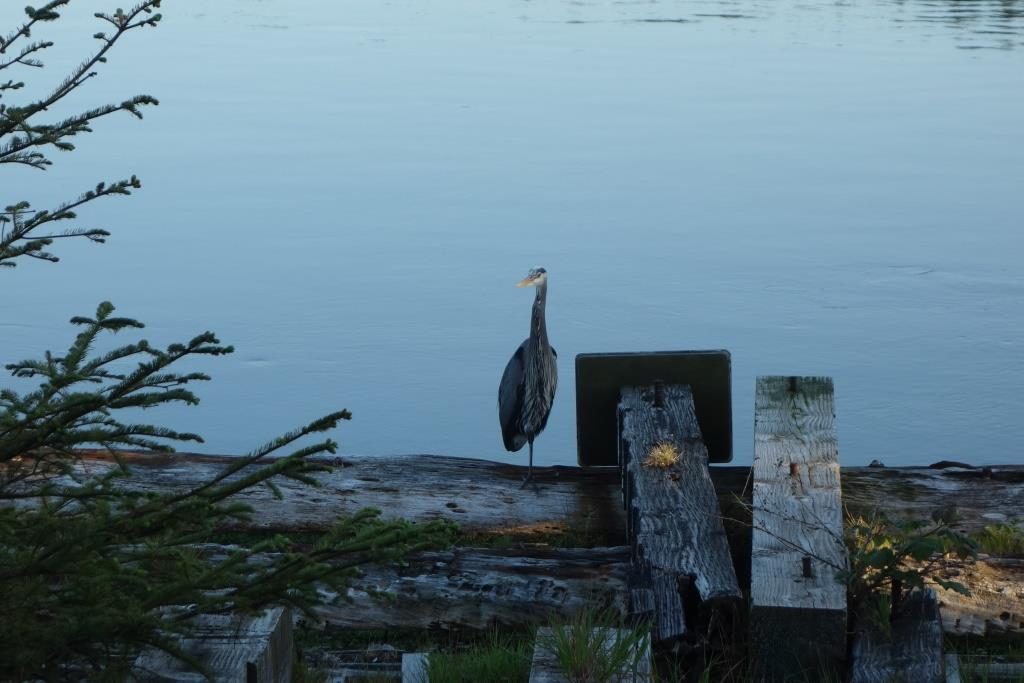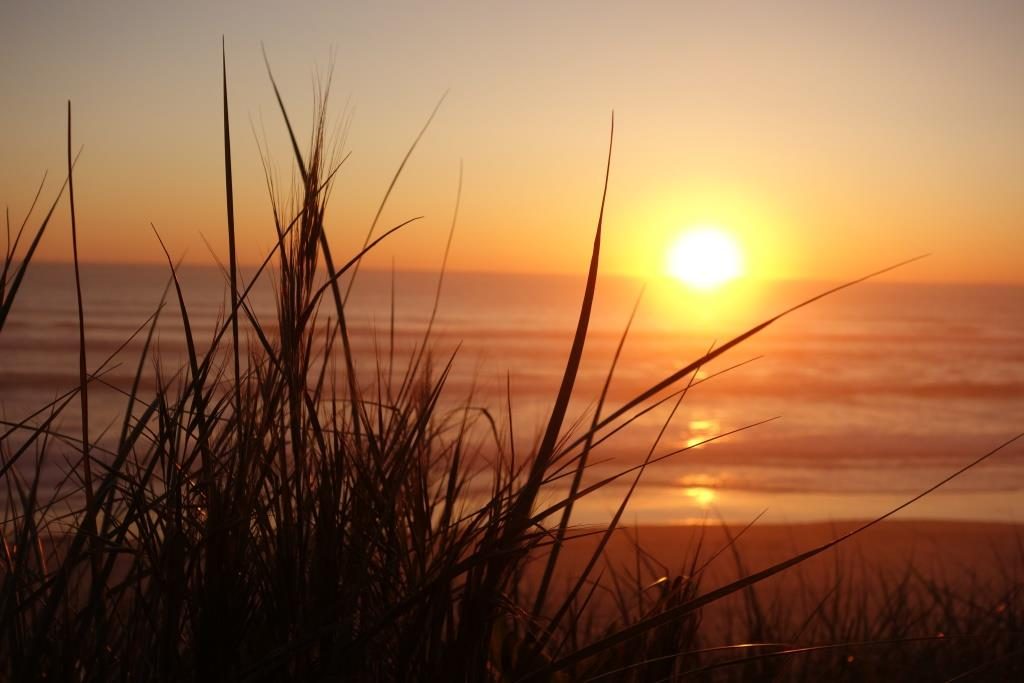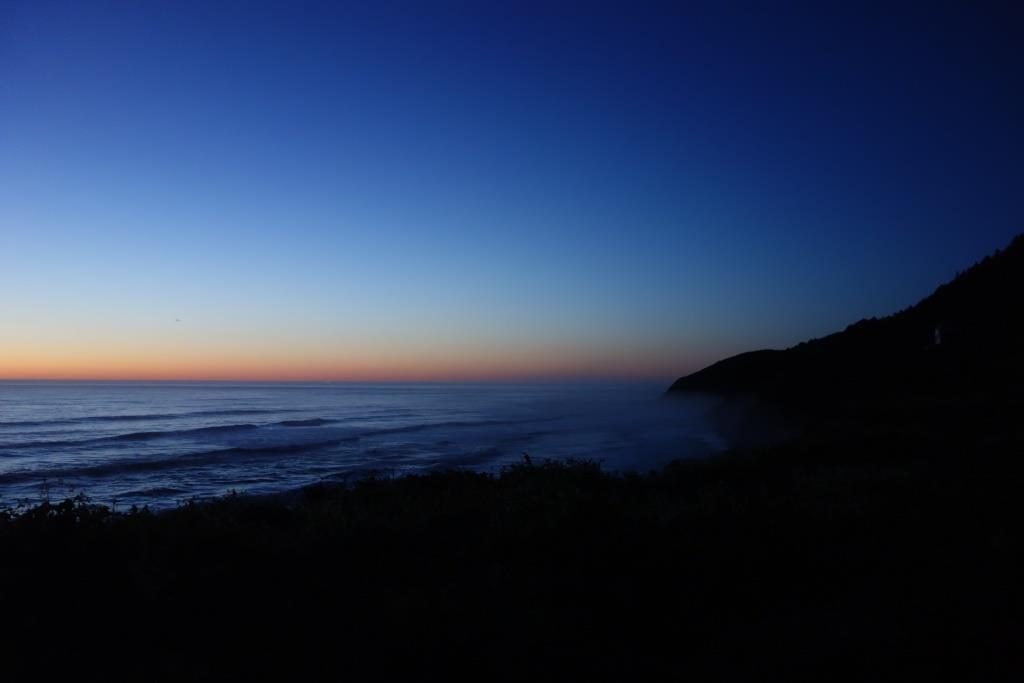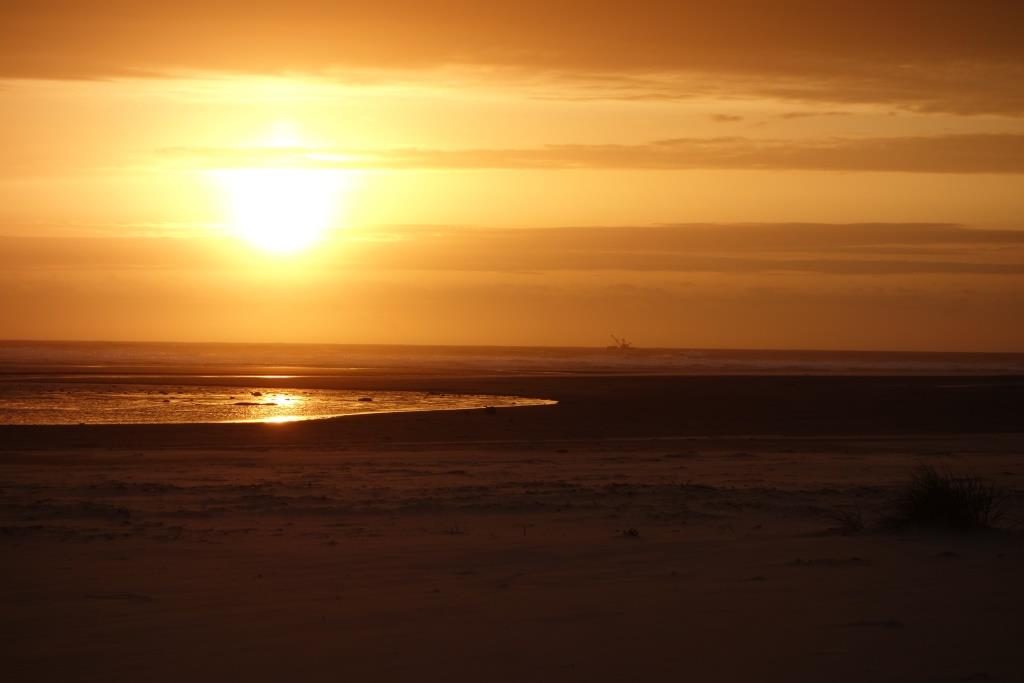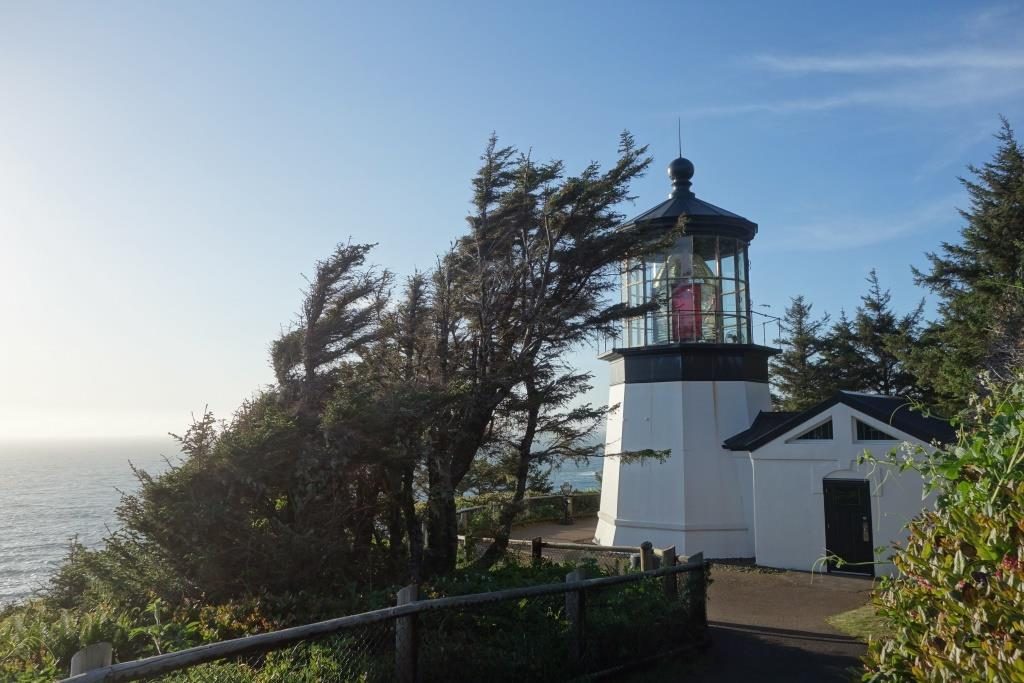 Volleyball and Visitors
We made the hour drive to Corvallis to watch our niece's 14U club volleyball team compete in the Willamette Classic. Our niece is the team's setter and we were excited to see her play. She played great and her team ended up winning it all, finishing #1 out of 67 teams in their age group!
After the tournament, Cathy's sister and two of her girls stayed with us for a night. We had a great time hosting our first overnight guests since we left Arizona. It was no surprise that Big Orange was excited to finally meet his Washington cousins!  Our nieces are more "dog people" but it didn't take long for them to fall in love with Big Orange.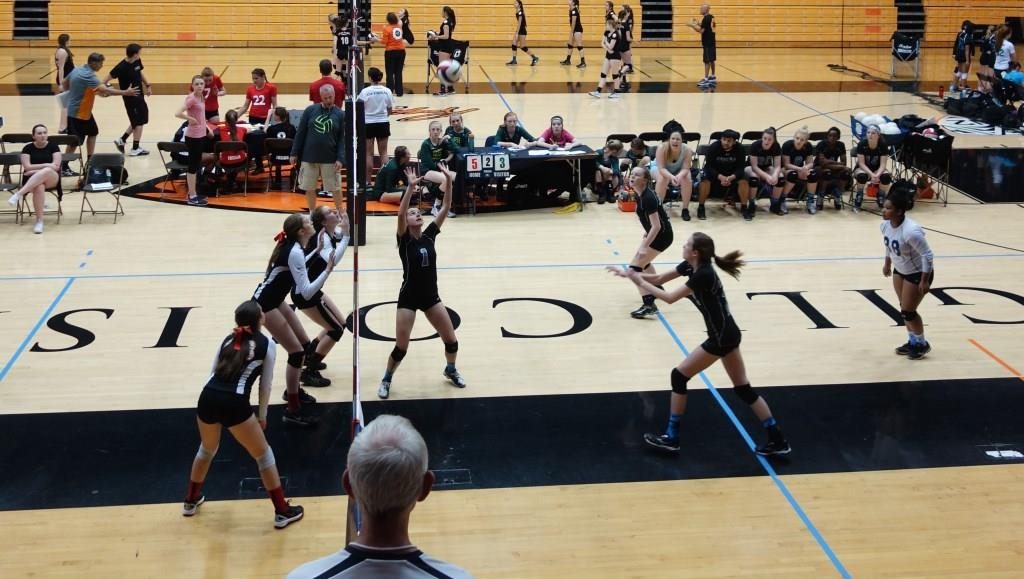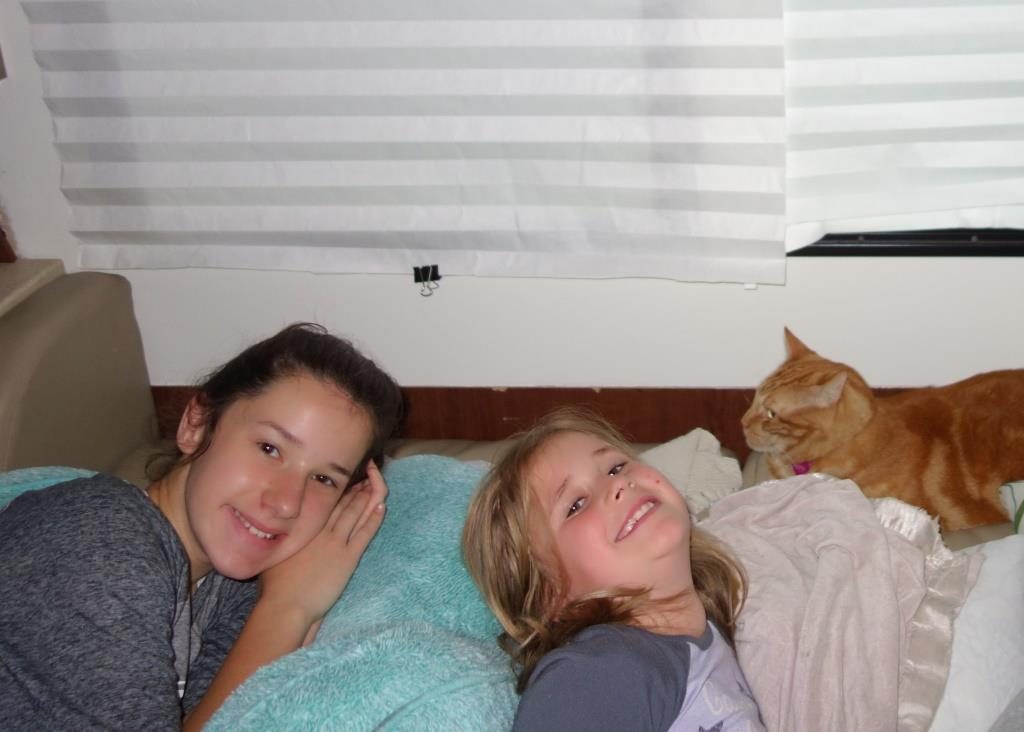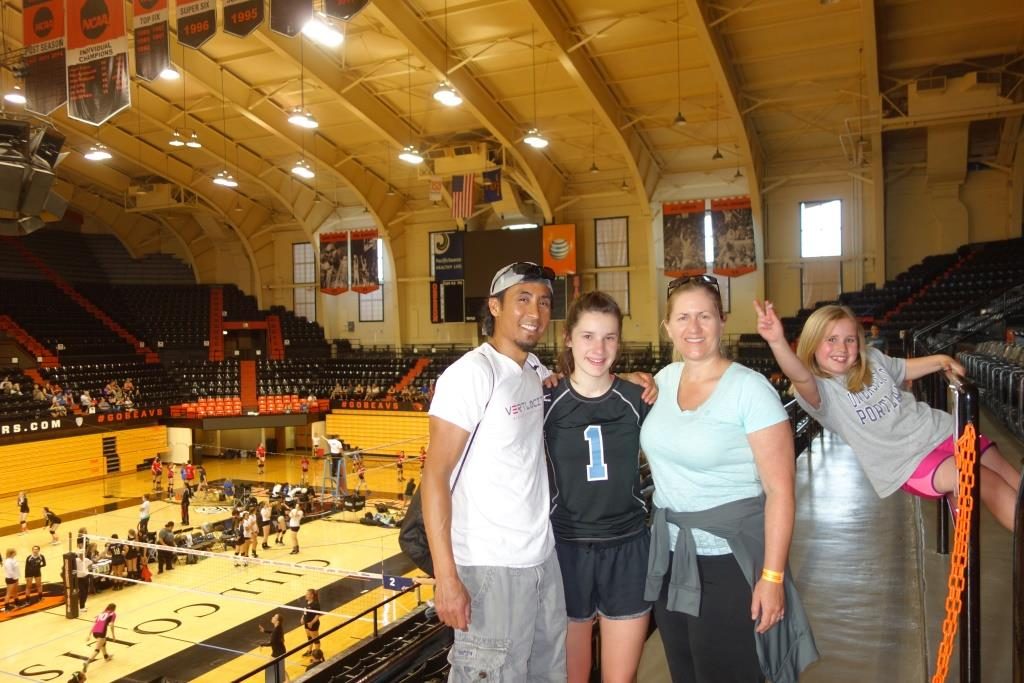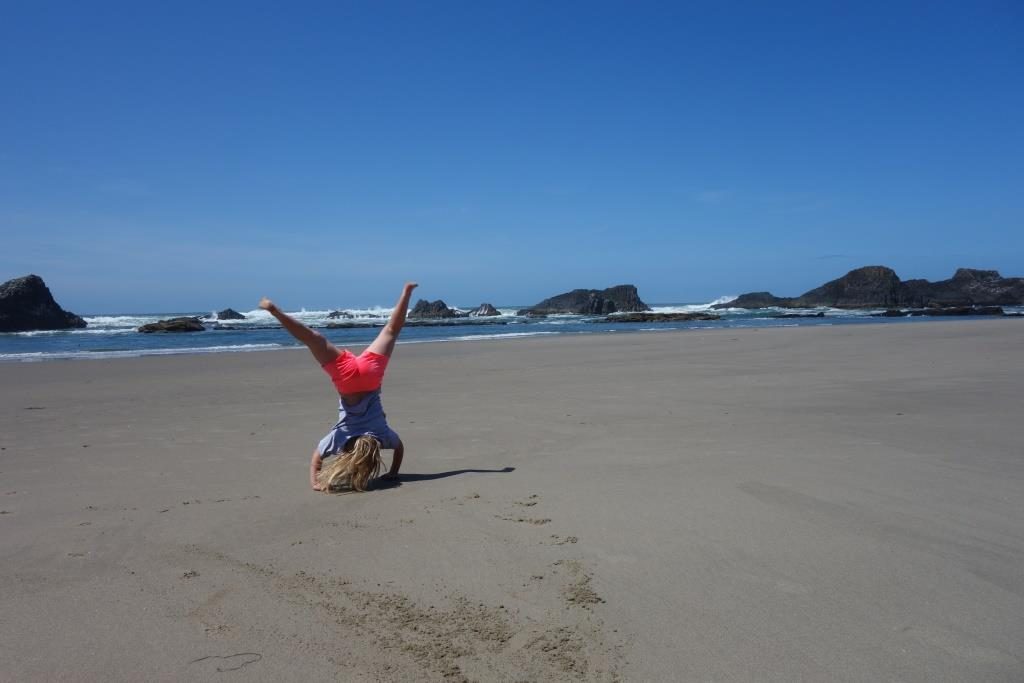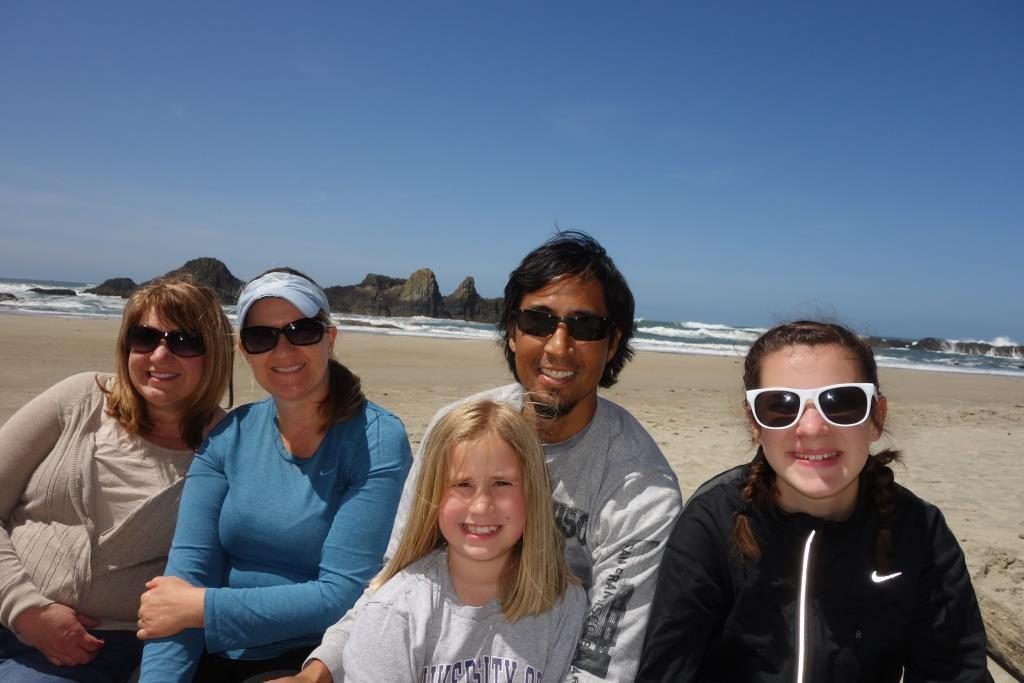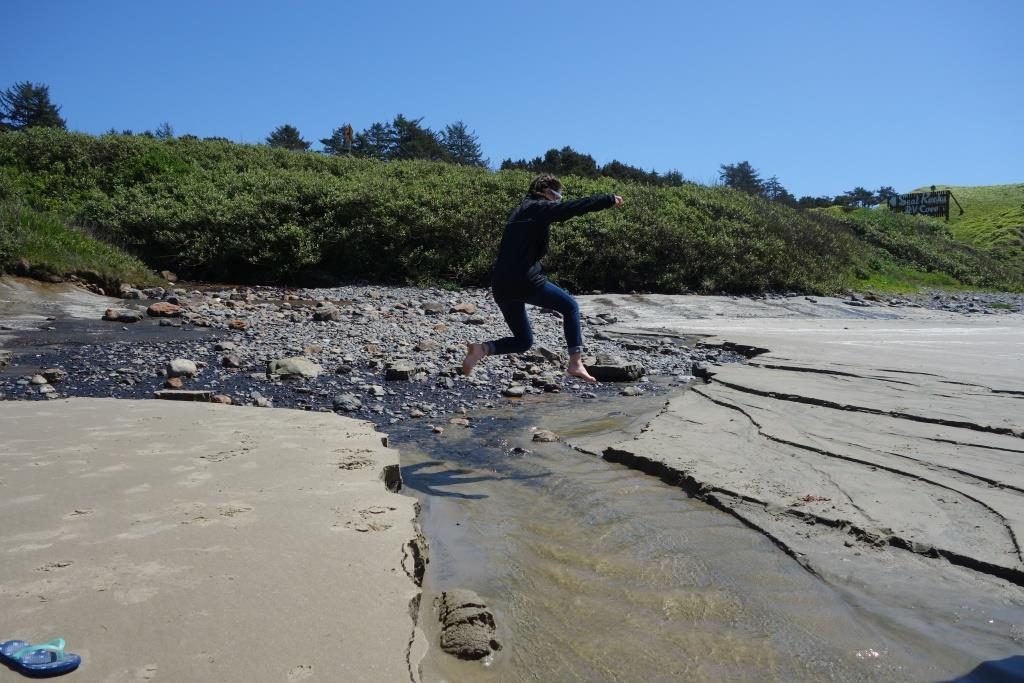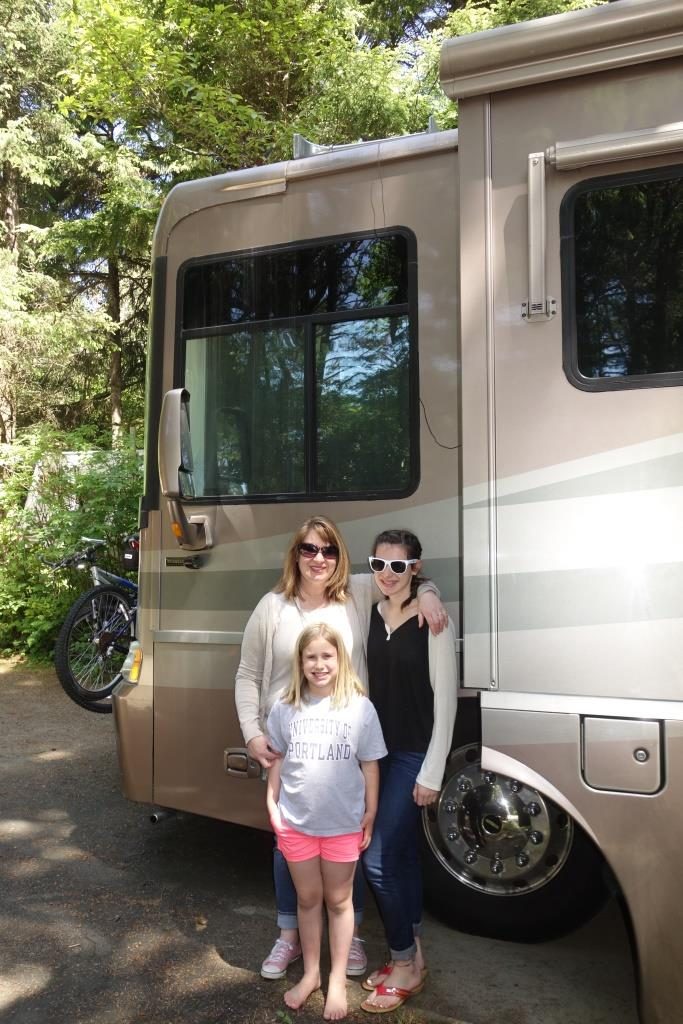 We thoroughly enjoyed our time on Oregon's central coast and are excited to see what treasures are in store for us on the northern coast. Our next stop is about 120 miles north at the Thousand Trails RV Park in Seaside.