Travel Log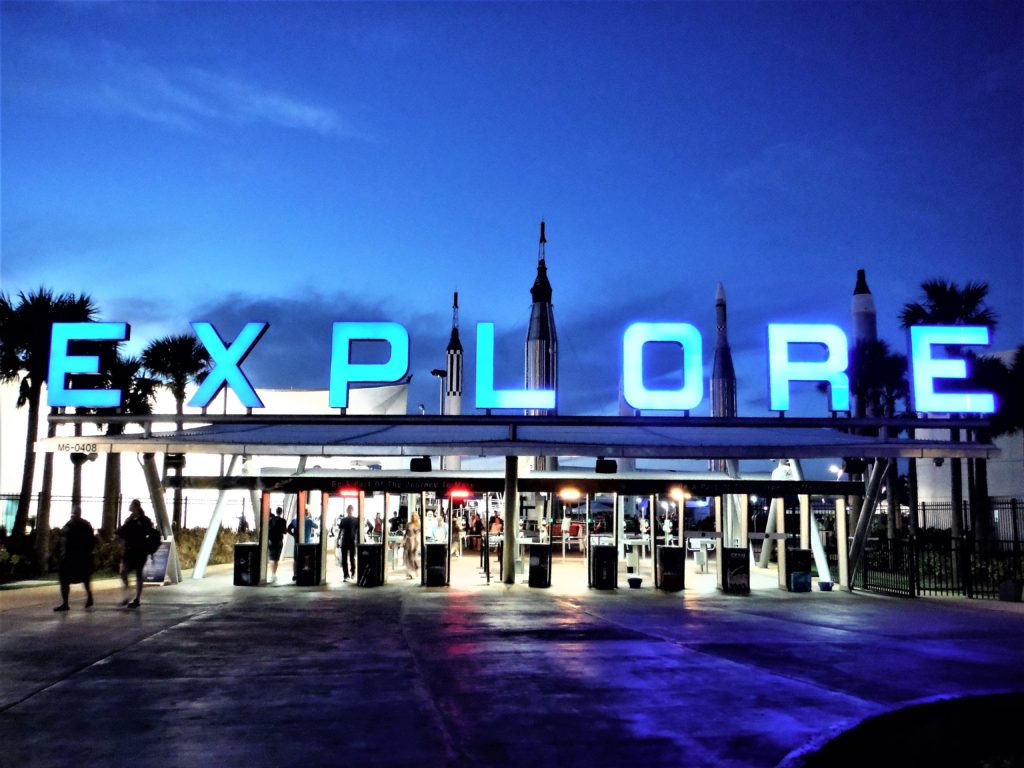 Snowbirds in Florida (11/1 – 11/28)
Florida
We arrived in Florida on November 1st and looked forward to spending the entire month of November in the same state. Our first stop was in Wauchula at a Thousand Trails campground.  After being on the move like we had been, we took advantage of some downtime to take care of business and recharge.
Wauchula, FL
11/1 – 11/7
321 miles from Townsend, GA to Wachula, FL
Peace River RV & Camping Resort
Highlights:

Registration for the RV was due and an emissions test was required. When an emissions test is required when you are away from your home state, one option is to visit a local emissions testing facility and fill out appropriate out of state paperwork and then renew online. This is how we chose to handle it when our tow car was due during our stay in Washington State back in June. However, the state of Florida does not have emissions testing, so the other option is to have the local sheriff's office inspect your RV and complete paperwork verifying your vehicle VIN number and location. We paid a minimal $5 fee and a deputy came to our campground within an hour. Paperwork was completed and mailed back to Arizona and within a week we were able to renew online. Easy peasy.
The other big task that Cathy was anxious to complete was setting up her follow up doctor appointments for when we return to Arizona. Her primary care doctor no longer takes her insurance so in order to have appointments covered by insurance, she had to choose a new primary care doctor, and get all new referrals for specialists. Some of her specialists were also not covered by insurance, so it took a lot of research and phone calls to get it all straightened out. The first few weeks back in Arizona will be busy with appointments.
It was great to be within driving distance to the beach again, so Jon took advantage of it for his beach workouts.

Our campsite…nice wide spot with some afternoon shade

Unique moth…looks like it has an afro!

Danger at every turn!

Every afternoon the vultures would take over the sky…there were probably over 100 birds

Once the sun started going down, the vultures would settle into these trees

Found a stowaway on board

Jon was happy to train on the beach again.

Holmes Beach…nice beach with a small outdoor restaurant and sand volleyball courts
Orlando, FL
11/7 – 11/28
74 miles from Wachula, FL to Orlando, FL
Orlando RV Resort
Highlights:

The weather was great! We finally got a break from the humidity and had comfortable temps. We took advantage with daily walks and/or bike rides around the huge campground, and a row boat tour around the lake. We particularly enjoyed the wildlife here with regular sightings of gators, cranes, and turtles.
We were about an hour from beautiful Cocoa Beach so we enjoyed a nice beach day after Jon's workout.
One of the highlights of our time here was a trip to Cape Canaveral to watch a rocket launch from the Kennedy Space Center. What a cool experience!
We ventured into Downtown Disney to see the Christmas lights and get in the holiday spirit.

Nice private spot, hidden among the trees

We spotted this group of Sandhill cranes almost every day in various locations around the campground.

The average Sandhill Crane stands almost 4 feet tall.

We saw a lot of these little guys around the campground.

We loved this jumbo yard chess set, but after being eaten alive by mosquitoes, we never played again.

Alligators are pretty much everywhere in Florida. These two made a regular appearance at dusk.

Despite the presence of alligators, we still explored the lake by row boat.

The cows must not have been afraid of the gators either. We spotted a few of them in the lake munching on the lily pads. It was also fun to see the Cattle Egrets (white birds on the dock) that hang out with cattle.

Jon taking a snapshot of the Super Moon

Jon wasn't the only one enjoying the Super Moon. Notice the gator at the bottom left.

The dock was the place to be for gators and sunsets.

Beautiful Cocoa Beach

Kennedy Space Center

NASA Globe at Kennedy Space Center

Space Shuttle booster rockets

We were fortunate to be in town for a night time rocket launch. Canaveral National Seashore provided some of the best views.

The launch was delayed about an hour, but it was definitely worth the wait!

While visiting Disney Springs, we found this bakery that happened to be all vegan AND gluten free! It's nice to be able to order anything on the menu without worry. It was a very popular spot, too, with a long line out the door.

Disney Springs all lit up for Christmas
After four weeks in central Florida, it was time to start trekking westward toward Arizona in time for the holidays. We have reservations in Arizona for 12/15, so we gave ourselves just about 2 ½ weeks to complete the 2,000+ mile journey.